Four In Hand is a name to watch. To look smart. To venture bravely. And still have integrity. These are what they posit whilst adding that extra zest to men's wear accessories, fittingly so. Giving weight to this concept is Founder Dulan Perera, who, we learn is a tie aficionado, often suiting up with precision even, say, for work. In an email interview, he shares his inspiration behind the brand, also its birth. Excerpts: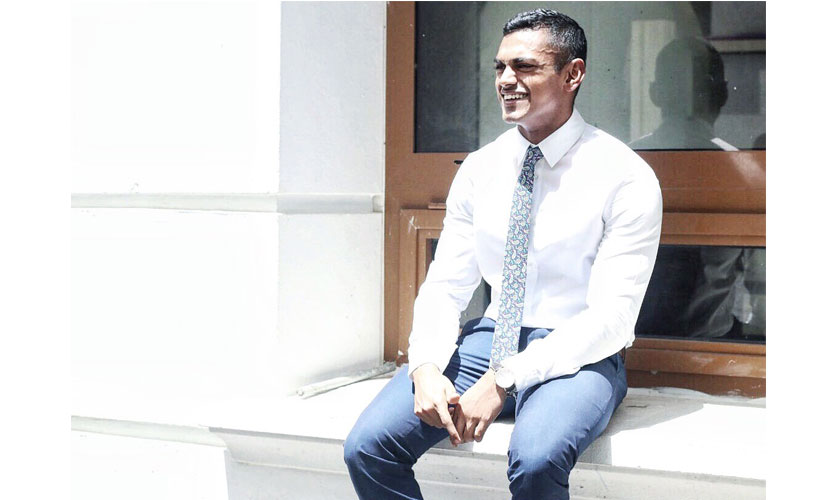 Can you guide us through a little bit about what "Four In Hand" is and its graduation from hobby to a lifestyle concept.
As a brand that currently focuses on male suiting accessories such as ties, bow ties and pocket squares to be exact, the name "Four In Hand" originated from its accordance to ties. From a plethora of famous tie knots, think Windsor, Elridge, and the school boy knot is called the "Four In Hand" knot. There from, to put together the simple concept of picking a tie to complement your shirt; to enjoy the process of mix and match, are what I have always wanted Four In Hand to represent. Hence, you could say it was a lifestyle from the start.
Four In Hand also evolved for two reasons. First, it was crucial upon observing a few colleagues' habit of storing one/ two ties in their drawers to repeatedly cycle them when needed. For the majority of people wearing a tie was a novelty. You'd either have to be attending important meetings or a wedding in order to sport a tie. More so, there was a lack of pattern and colours, chaotic; as if they chose the ties in their sleep. Secondly, ties aren't easily accessible, which is true. Finding a tie here requires mental fortitude. The moment you wear something flashy or odd, you are noted, worse, called out. So, we at Four in Hand, run a market to inject some interest among men when it comes to dress sense; while creating an ecosystem where they bleed a little effort to express through attire.
We see a range of eccentric, bold, full of swish designs in men's wear accessories such as Four In Hand. We want to hear your design process and where you get the inspiration from.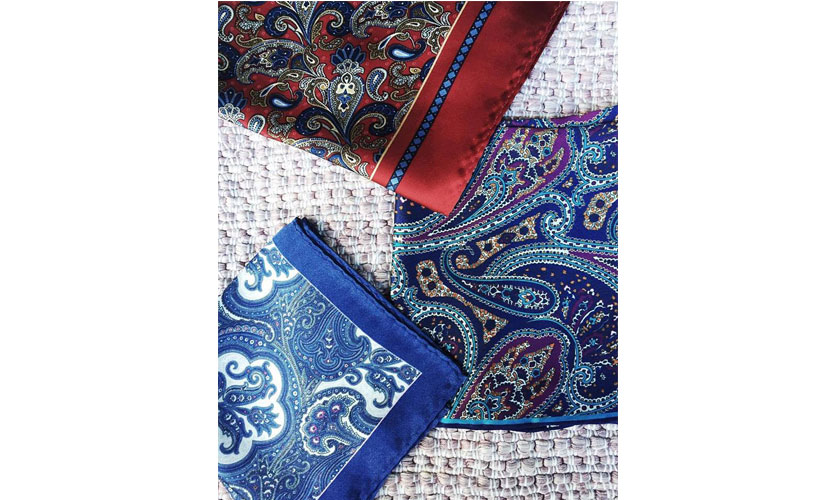 Initally it was solely knitted ties, as I wanted to provide customers with what the market had least of. Later, I understood that it wasn't just knitted ties that were scarce but also "good looking" ties.
With a log book in my head, I keep buyers up to date whilst serving those who are evolving with fashion. Next, I look into what Sri Lanka already offers, because I don't necessarily want to create an overlap unless I'm able to offer a product that's similar but better in quality and value.
In terms of colours/patterns, I analyse what people are most fond of. Like Blue. Sri Lankans love blue. Also the paisley pattern. Apart from what living in Melbourne while pursuing an Economics degree gave me to take home, social media is another source of inspiration. Some individuals I closely study won't draw any attention locally but I'll name a few in case you decide to wolf down. Go give the scrupulous Blake Scott a follow, then search for Grey Fox also, Sergio Ines.
Speaking of those strongly rebelling knitted ties, with the unrelenting sun here it may challenge some. Isn't that a fashion risk?
Wearing a knitted tie, by no means, makes you feel warmer. Select precisely and rest assured; a bloke would look hotter in a knitted tie. Also, never have I felt a dilemma with humidity. I mean it's a tie, not a cardigan! In terms of fashion, whether it's acceptable among local men is another topic in itself. Somehow though, I received a few snarky remarks when I first wore them here. The usual– "It looks a bit like a sock." I would have stopped wearing, had I gave an ear. I think the resistance to the knitted tie has to do with how many here prefer clichés making it slow for change. Eventually, like fashion everything evolves. I know this because those who once called it a 'sock' now sport the knitted cropped ties daily.
As a bespoke investor, how do you allow your buyers to choose a model?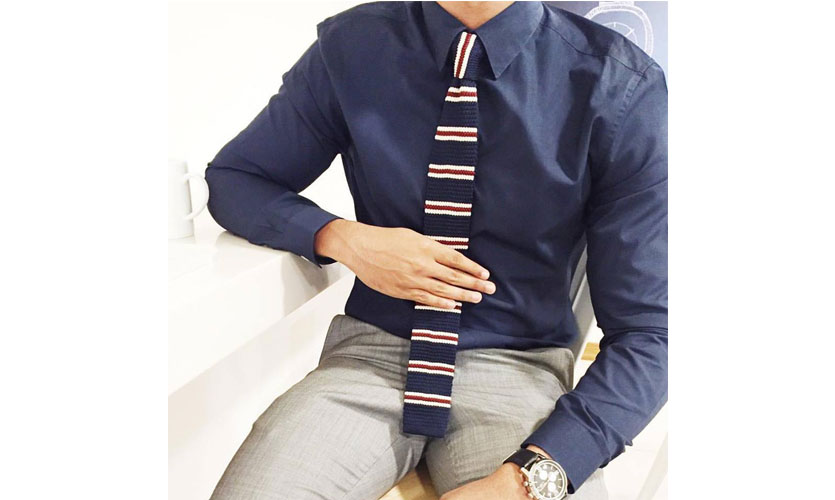 The business is entirely online. The investment isn't as large as I wish it was and we are starting out small. So buyers can hop onto our Facebook and Instagram pages. All our designs are uploaded. From our pages they can get in touch via direct messages or a call.
Share a few tips on how to tie the right finishing touches to a dapper demeanour.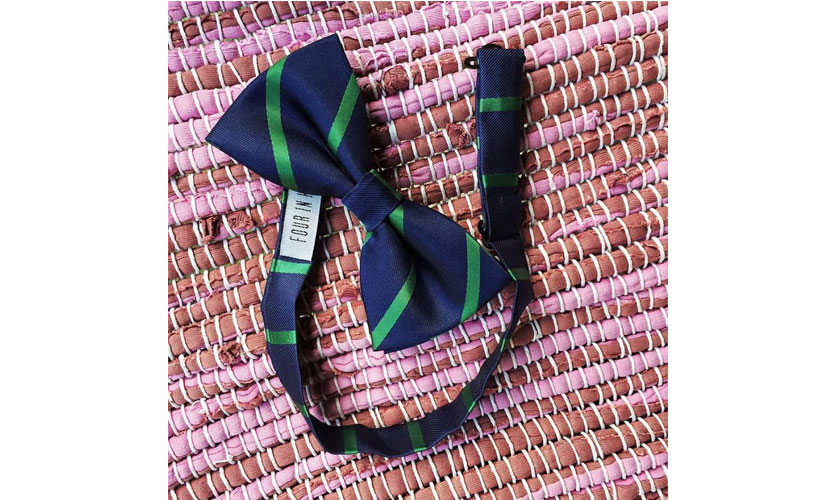 Coupled with a worth of background influence and experience, I think details demand impact. Picking the right tie or folding the pocket square acutely will do wonders.
My basic rule for the shirt and tie is pattern and plain. Mix it up! Avoid relying on a strongly patterned tie to complement a plain shirt. Another rule to gently tuck in is the shoe and belt shade being identical. Brown belt, brown shoes or back belt, black shoes. Suede and Brogue! Look them up, perhaps you're irresolute about making too bold a choice at first, but go on, push the button. No, really.
For suits and pants, arrive at cool patterns. It's common to invest in dull shades with most local tailors telling you to. Still, point at that material with the checks and perhaps frolic with colour. Invade a green or maroon suit. Most important though: get the fit right!
Stay away from shirts on the verge of snapping. Fitted is good, but breathable is key. Simultaneously, there's no need for your clothes to make a splash on size. Find middle ground. As for length, focus more on trouser and blazer sleeve. As far as you can go, leave both tapered. Flaunt some shirt sleeve and a little sock. Muted shades not bright whites.
6. The most rewarding part of this business venture for you?
This one's easy. A satisfied customer gleefully sharing the praises he received on an outfit finished off with a Four In Hand product. I earnestly wait to hear this right from the moment the selling is done. It's also a great step towards pushing the Lankan male populace to sartorial success and outfit experimenting. At the end of the day that's what we are trying to do, familiarise having fun with what men wear whilst being measurably self-conscious.
If Four In Hand is the outfit accessory you're after, reach out to their social media pages:
Facebook: https://www.facebook.com/4inhnd/
Instagram: https://www.instagram.com/4inhandtie/