Great offer on the set menu lunch!

Royal Thai at Cinnamon Lakeside has no doubt been able to sustain their name as one of the leading restaurants in Thai Cuisine. The two Thai Chefs B. Sapong and S.Moonpen presiding over the kitchen are definitely doing their job to perfection. Hence it is not surprising that the restaurant has been awarded the Authentic Thai Cuisine Certification by a programme that's run by the Department of International Trade Promotion of the Thai Government's Ministry of Commerce.
How the deal works
We dropped by to check out their set menu lunch and thought it was a super deal. We can easily recommend this to all the fans of Thai Cuisine out there. So this is how it goes. For Rs. 1955nettper person you get to pick your soup or appetizer, two non-veg dishes, one veg dish, rice or noodle and when you are done with that, you get a platter with three Thai desserts. So if two or three people go your table is not enough for the number of dishes that arrive. And the good thing is there's no extra charge if you order items such as Prawns, Lobster or Crab-like at most places with this kind of deal. You can pick anything at all from the 100 dishes on the a la carte menu.
Starter / Soup
For the Starter we tried out the – Thod Mun Ga Praw Goong which was a well-flavoured prawn cake with hot basil and cucumber pickle an ideal teaser for the taste buds until the main meal arrived. For soup it was the Tom Yum Goong the most popular Thai soup we ordered. It was well spiced up as expected with Thai herbs and there were loads of large prawns included.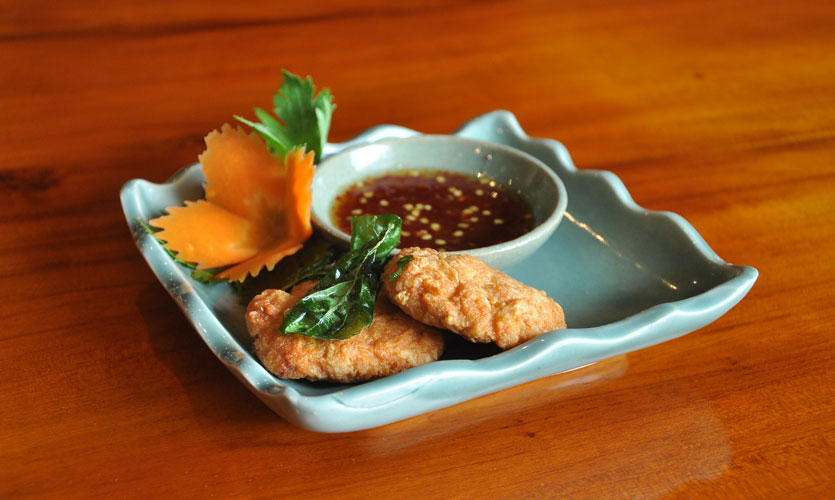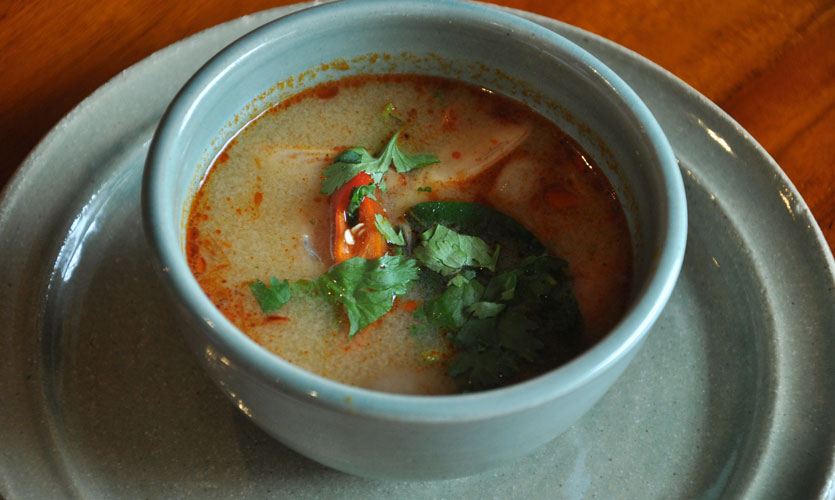 Mains
The Kao Phad Poo was a crab and egg fried rice,I liked the lightness of this preparation as we had many other items to go with it. The Phad Thai Gai which we ordered next was the traditional Pad Thai which comes with beef, pork or prawns. This is a very filling dish that can be had even by itself. For the non-veg choice, we ordered the Pla Ga Phong Phad Sauce Ma Khaam a bit of a jaw-breaking name for a Snapper with tamarind sauce. The soft flaky fish on the Tamarind sauce was amazing. Gaeng Kiew Waan Rue Gaeng Dang Gai was the regular Green or red curry Chicken that most of us know of and love and it was delicious.The Pla Muck Thod Grob Sauce Prik Phao was also a dish we enjoyed very much. It was a simple crispy fried cuttlefish with Thai chillie sauce. Our favourite from the mains was the prawns with home-made chillie paste which is called the Choo Chee Goong.The huge prawns were on point and the flavour perfect.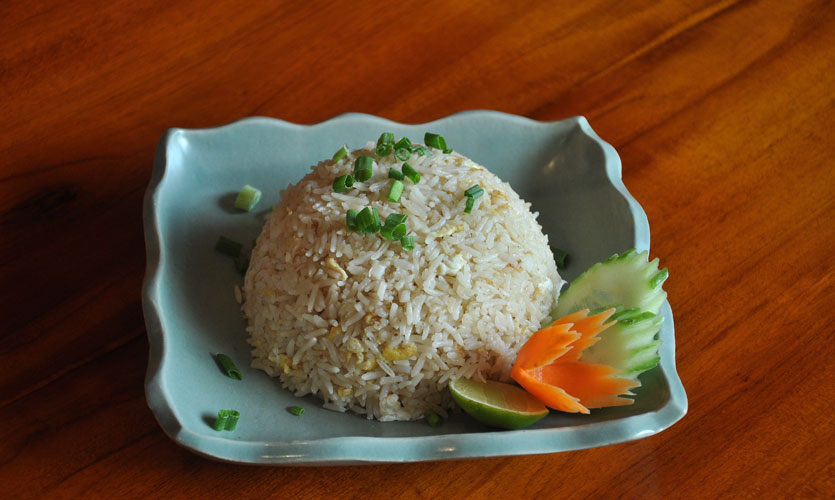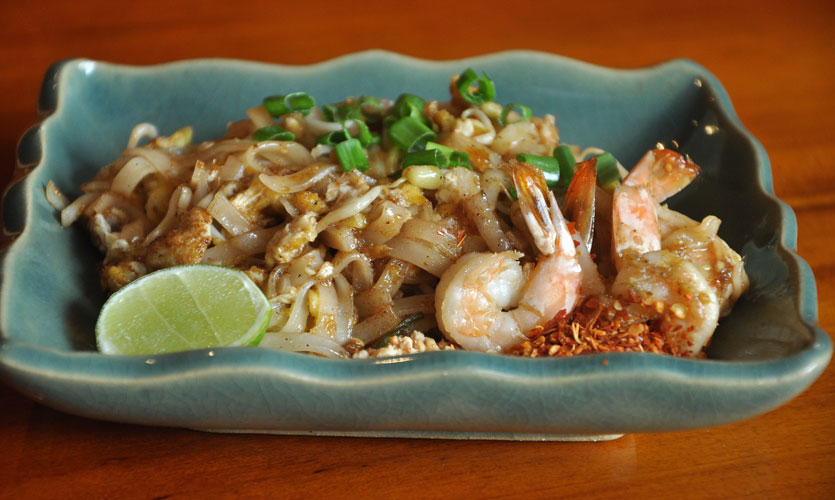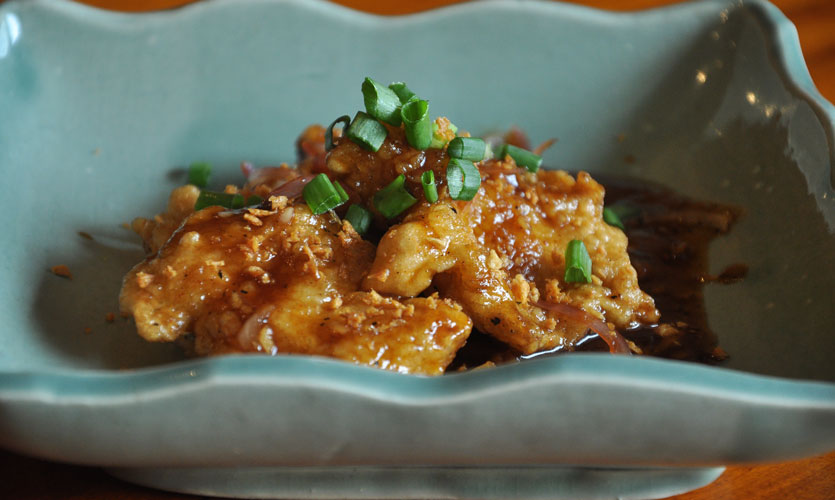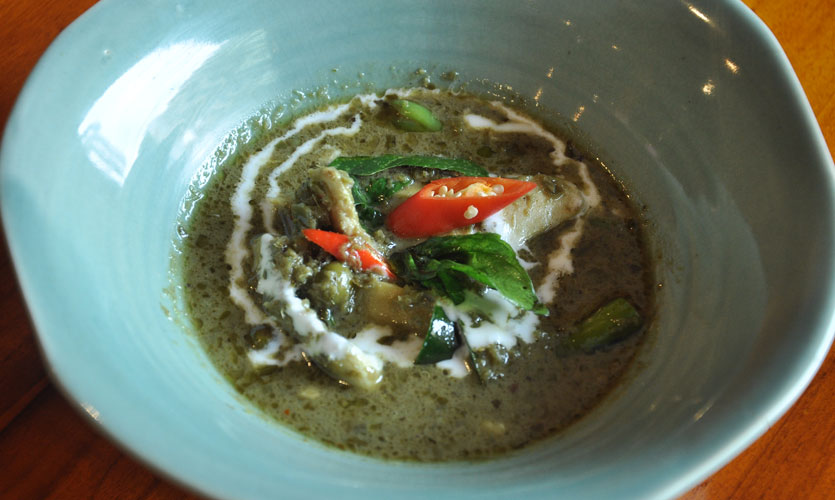 The Vegetarian pick
As for the vegetarian choice we had the Phad Pak Boong Fai Dang. That was a spicy preparation of water morning glory commonly known to us as Kankun with a lot of garlic and soybean sauce. I love it when they do it just right and it comes out light green and crunchy. In most places, the leaves are overcooked and then it becomes brown. Then we also had the HedPhad Ga Prawa delectable wok fried dish of spicy mushroom with hot basil.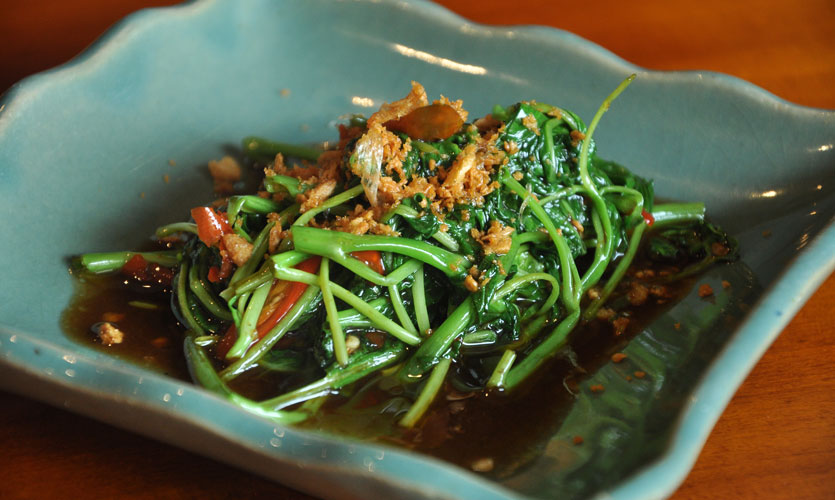 Service
The service at Royal Thai was exceptional as always. We were welcomed with bright smiles and a cold towel which felt so good as we were stepping in from the scorching heat. From that time until we stepped out the staff were very attentive and obliging. They knew every dish in detail so it was easy for them to guide us to order. The Manager Deen and his team including Anuradhika and Madura can be highly commended for their excellent service and expertise.