When I set out to write this article, having spotted a continual trend, I had no idea of the history behind this off duty staple. I was also inspired by its versatility and immense popularity, plaid shirts are ubiquitous and pretty much trend-proof. There's also a universal quality to the piece. Everyone from cultivators-of-cool like Gwen Stefani to the first family of fame - the Kardashians to pop diva Mariah Carey, it would seem that everyone wants a piece of the plaid. This off duty look is a staple in celeb wardrobes and the more I read about the beginnings of this simple shirt the more I was hooked on its enduring appeal in the fairly fickle world of fashion.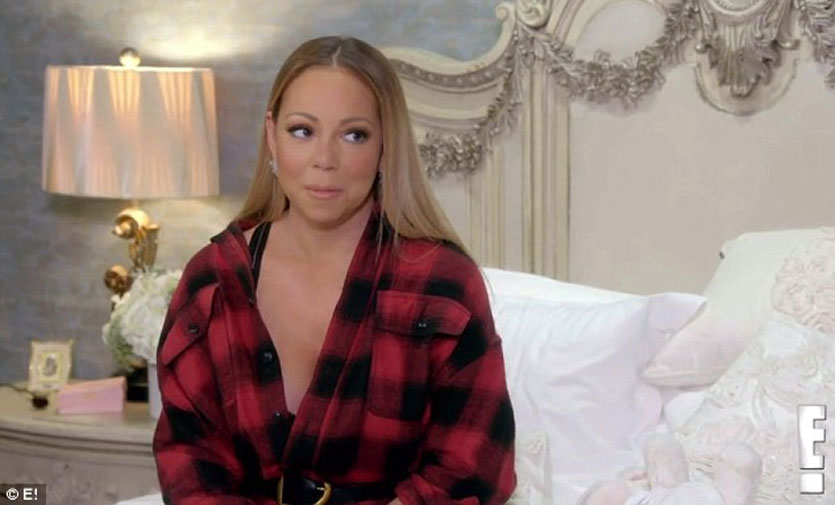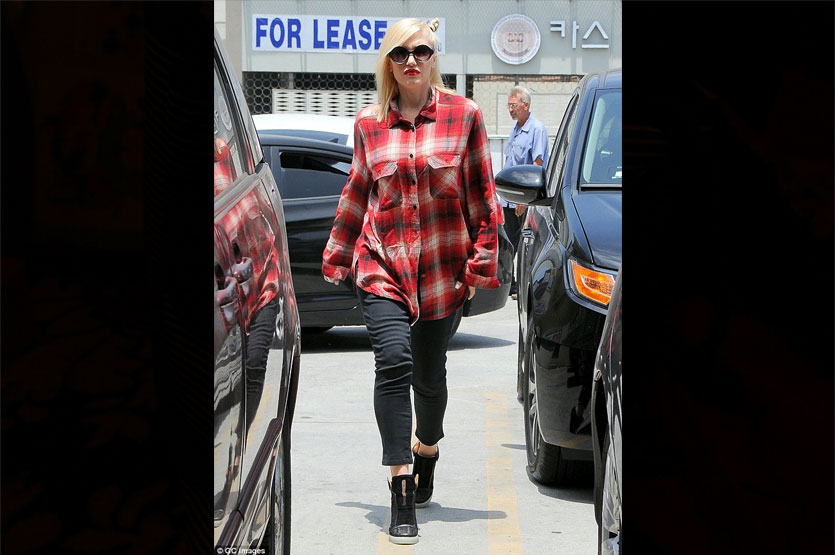 For many, plaid shirts will always be quintessentially '90s. Kurt Cobain, Eddie Vedder, and their hordes of angsty teenage fans were champions of the look—and they obviously will not be the last. Today, everyone from Pharrell Williams to Kate Middleton have sported a plaid shirt and they come in every style and fabric weight imaginable (from heavy woollen to more lightweight fabrics for hotter climes). They've transcended decades, genres, classes, genders, and generations—and will likely continue to do so for a long time.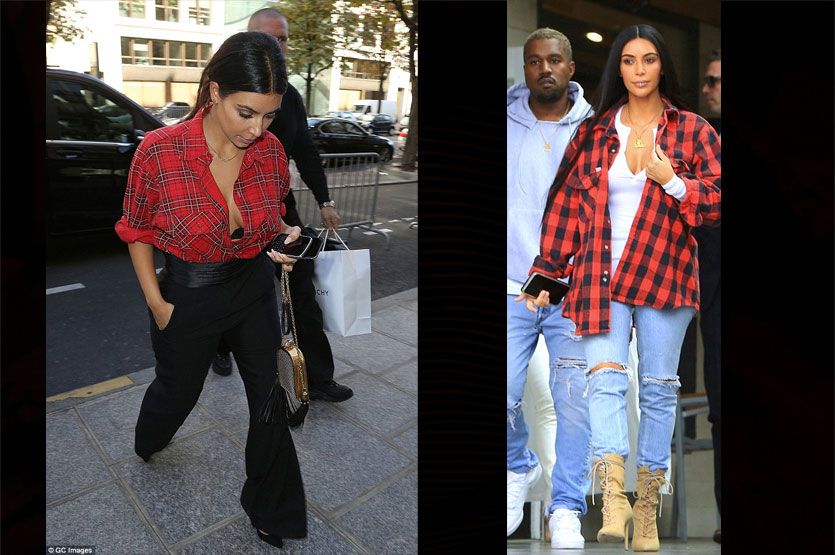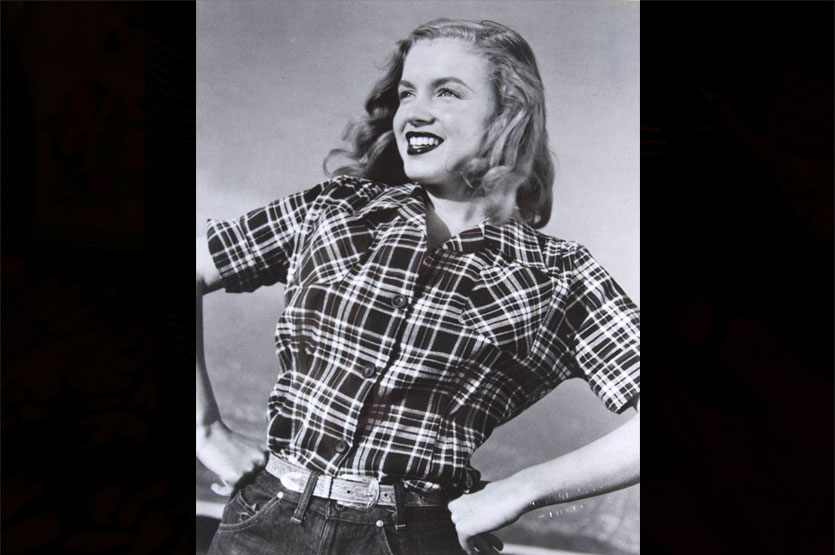 But how did these unassuming shirts inch their way into our fashion consciousness? Disciples owe great thanks to the rebels of the Scottish highlands, who first donned the criss-crossed tartan on kilts in the seventeenth century, as a mark of clan identity. American factories (R.I.P.) started churning out the checkered patterns in pre-Civil War times, and through the years an inexplicably diverse array of cultural demographics have adopted the trend. What other piece of clothing at some point in time could have been a defining look for rail workers, rednecks, lumberjacks, cowboys, farmers, truckers, hippies, hipsters, Mr. Fix-Its, feminists, grunge rockers, gangster rappers, surfers, and skaters? Here's a look at it's glorious history.
1700s: Celtic tartans can be to as dated as far back as the 8th century BC, but it wasn't until the 1700s that the checked woven wools worn by the Highland clans of Scotland gained notoriety. In 1746, the British banned the wearing of the fabric to discourage Scots from rebelling against the government. After the law was repealed in 1782, tartan was reclaimed by Scots as the country's national dress.
1850: Pennsylvania-based Woolrich Woolen Mills creates the first buffalo plaid flannel shirt. Workers instantly love the warmth, practical button-up and its red-and-black checked pattern.
1940s: Plaid flannel button-downs—which are now being manufactured by brands like Carhartt and Pendleton — become a weekend staple for most American men, regardless of their social class or profession. Soon women like Marilyn Monroe begin to wear them too, paving the way for crossover fashion and "borrowing from the boys".
1949: Pendleton creates "The '49er," the first plaid shirt jacket just for women.
1963: The Beach Boys make the Pendleton plaid shirt famous by wearing it side by side holding a surfboard on the album "Surfer Girl."
1979: The Dukes of Hazard makes its television premiere; American males go gaga for Daisy's sexy short shorts and knotted plaid shirts.
1985: George Clooney makes his debut as a handyman on the TV show The Facts of Life; Finally, American women get some plaid-shirted eye candy too.
1991: Nirvana's "Smells Like Teen Spirit" hits the radio. Grunge reigns.
1993: Ice Cube wears a plaid shirt in his video for "It Was a Good Day."
1994: Grunge fashion reaches peak popularity among American teenagers and young adults. Claire Danes and her squad immortalize the look on TV in My So Called Life.
2013: Hedi Slimane debuts his first collection as the new creative director of Saint Laurent, which riffs heavily on '90s grunge. Fashion critics have mixed eactions.
Today: The style is a wardrobe staple, spotted in every incarnation and situation. Warm plaid for colder climes lightweight for the tropics, worn in countless ways from tied around the waist 90's style with a t shirt and pair of jeans to tucked into a pencil skirt with heels for a more post - work drinks look, however you wear it, make sure you have on in your wardrobe.