Global Towers Hotel located in the Marine Drive, Colombo facing the sandy beaches of the Western coast of Sri Lanka. We were invited try out their newly introduced Mongolian Buffet which happens on every Friday night.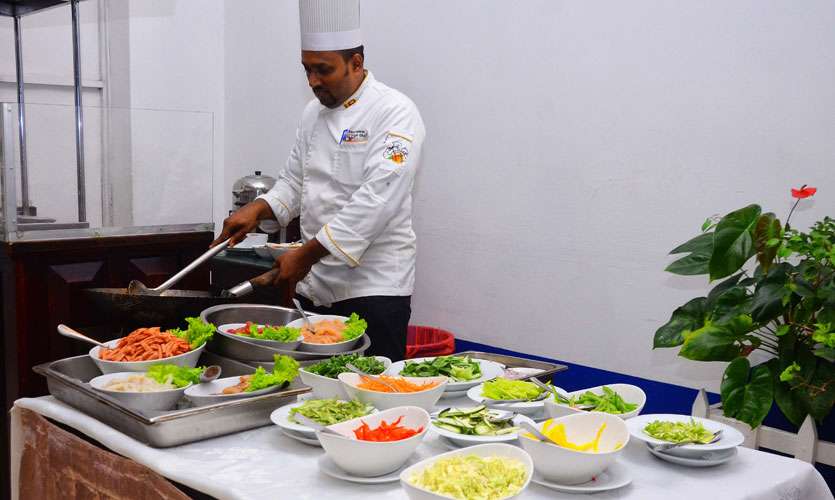 Ambience
Their restaurant is situated on the ground floor, with glass windows showcasing the beauty of the Pearl Ocean. The restaurant can accommodate 65 people and pool facilities are free for anyone dining at the restaurant!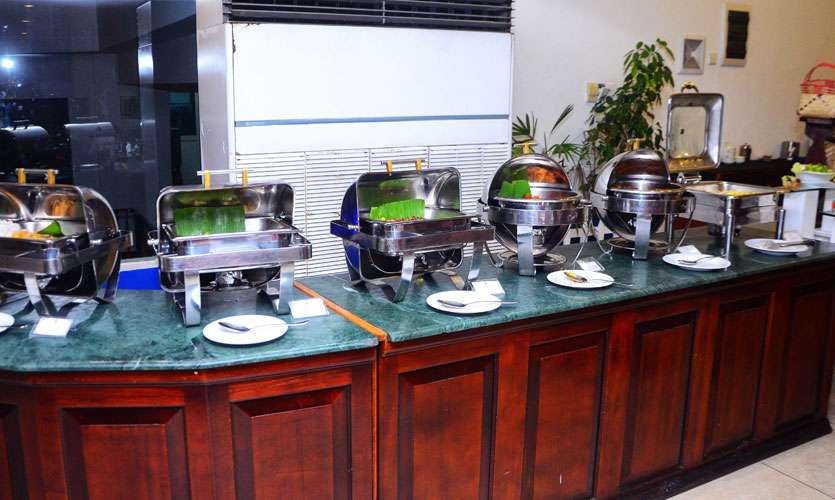 Drinks- 4/5
We were served a refreshing orange juice as soon as we arrived. That's customary and that'll be served upon arrival even though there's no visible serving station for beverages.
Food – 5/5
Global Towers Hotel has offered a range of delicious dishes of Mongolian Cuisine through this buffet.
Soup
The start of the amazing buffet was a Seafood Vegetable Hot Pot. The soup was spicy, thick and had absorbed all the flavours of the seafood. There was a generous amount of seafood and a range of veggies infused in the delicious broth. If you are not tolerant of spice, this might be not for you. The soup was very spicy, which I liked.
Starters
As always, Global Towers Hotel had an extensive range of starters. They had Chinese Salad, Greek Salad with Feta Cheese, Spinach and Coconut Shooter, Tuna Shooter, Parsley Shooter, Spicy Tomato Shooter and also separate dishes of carrots, gherkin, lettuce and tomatoes to choose from as you please. The Spinach and Coconut Shooter tasted amazing with the taste of greens combing amazingly with the taste of coconut. The Greek Salad with Feta Cheese was also one of our favourites from their range of starters.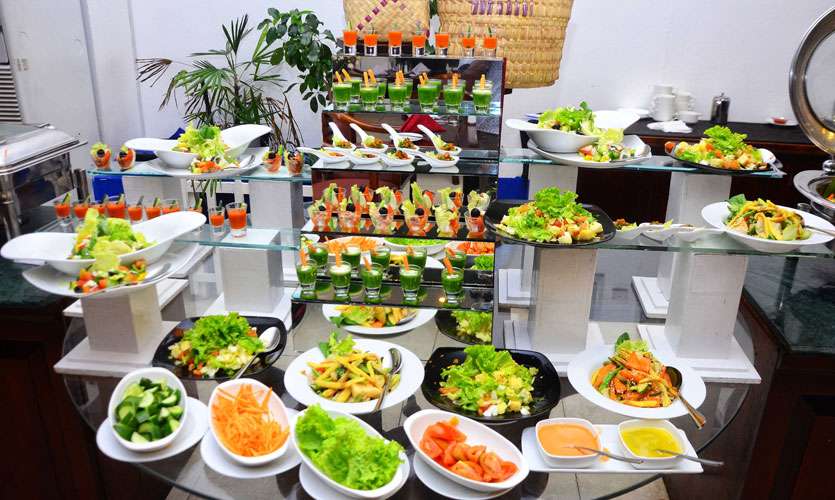 Main Course
As staples, they had Steamed Basmati rice, Seafood Paella and Pasta Chicken Carbonara and all of them tasted amazing. Then as accompaniments, they had Chicken Black Curry, Sliced Fish with Szechuwan Sauce, Fried Brinjal, Stir Fried Vegetables, Lionize Potato, Papadam, and Chutney.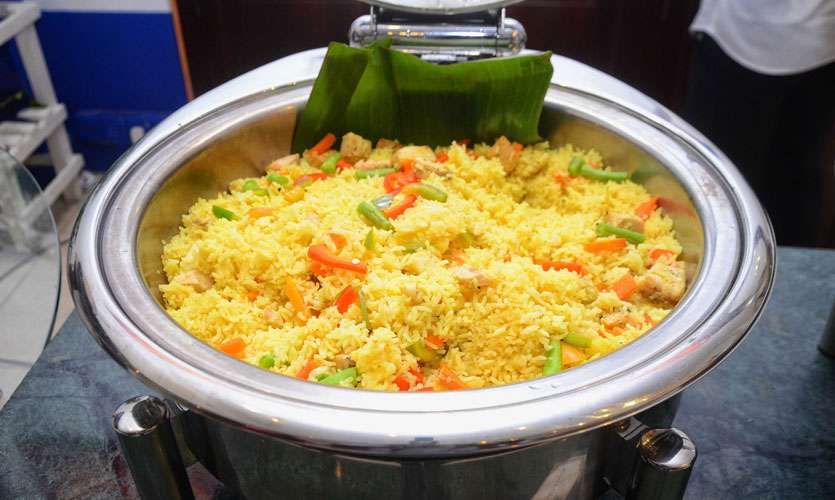 The Chicken Black Curry tasted amazing with the abundant hit of spices and creaminess binding together oh so well to create a burst of flavour in your mouth. The Lionize Potatoes were such a nice addition to the buffet. The fried thin slices of potatoes with partially caramelized onions are the stuff of dreams.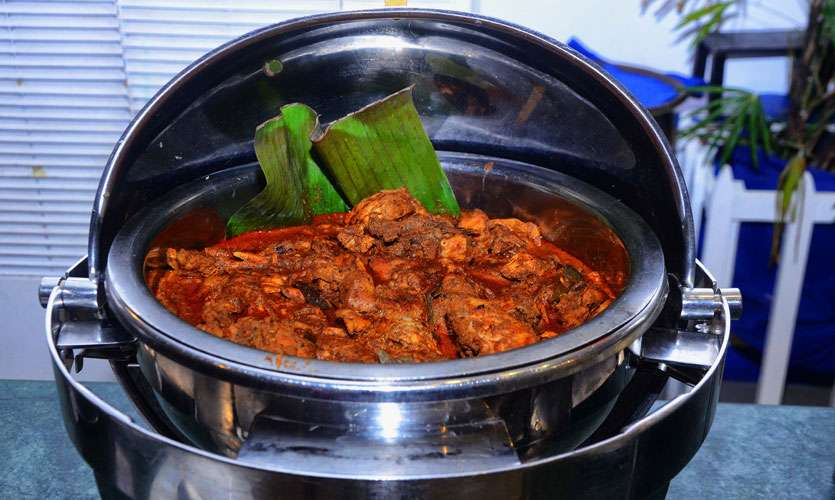 The Chicken Carbonara was creamy and loaded with chicken ham and spices. It was a wonderful detour from the flavour bursts that were on the table. The Seafood Paella, even though it has Spanish roots, blended well with the curries and tasted really good.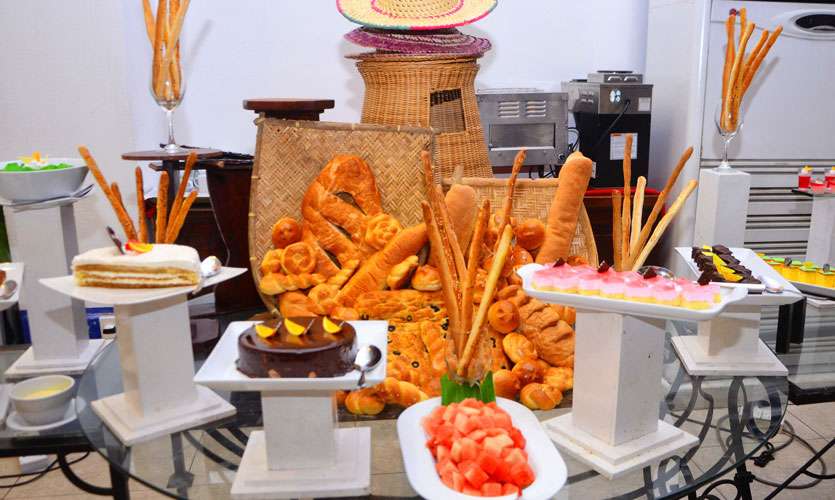 There was also an action station which made Mongolian Rice or Noodles upon request. You have the option of adding cabbage, bell pepper, peas, gherkin, carrots, kankun with seafood, beef or chicken depending on your preference. And we opted for chicken and seafood. The vegetables together with the proteins, wok fried with soy sauce tasted amazing.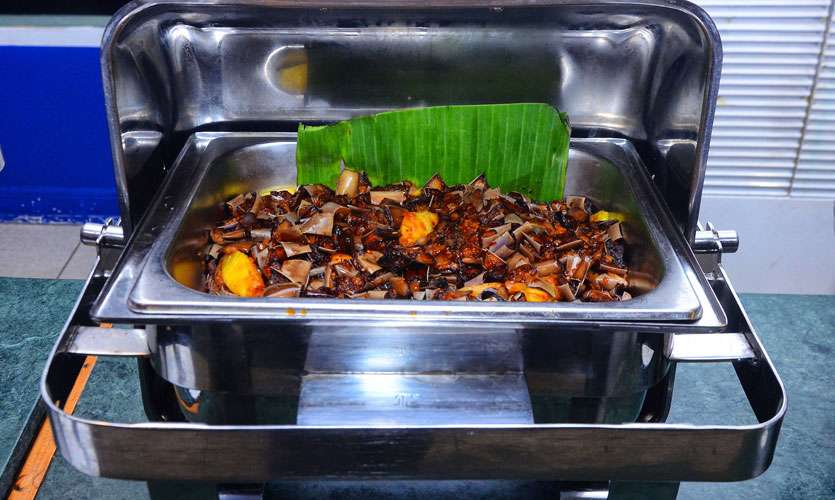 To end the great buffet, they had kept in place an array of desserts. There were Soursop Jelly, Mango Cheesecake, Chocolate Nutty Bar, Coconut Tiramisu, Chocolate Biscuit Pudding, Strawberry Cheesecake, Chocolate Brownie, Chocolate Cake and Chocolate Mousse. As we keep saying, again and again, their Chocolate Nutty Bar is absolutely delectable with decadent chocolate paired with cashews. The Coconut Tiramisu was a nice twist on the traditional tiramisu, and even though I was skeptical at first, the taste of coconut pairs well with the bitterness of coffee and the creaminess of the cream. It was a wonderful delight. The Chocolate Cake and the Chocolate Mousse both tasted incredible. The Soursop Jelly tasted good as well. Their range of desserts was absolutely lovely.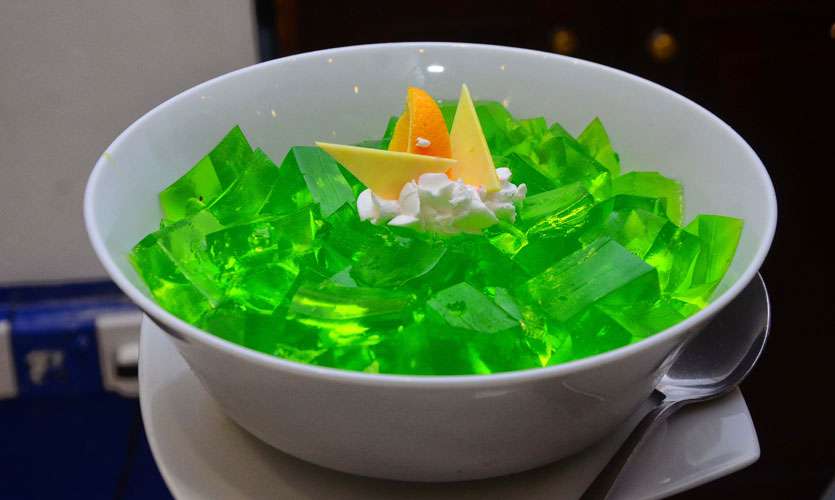 What we recommend: The Chocolate Nutty Bar ranks pretty high for us and their Mongolian Wok Fried Rice or Noodles is a must try.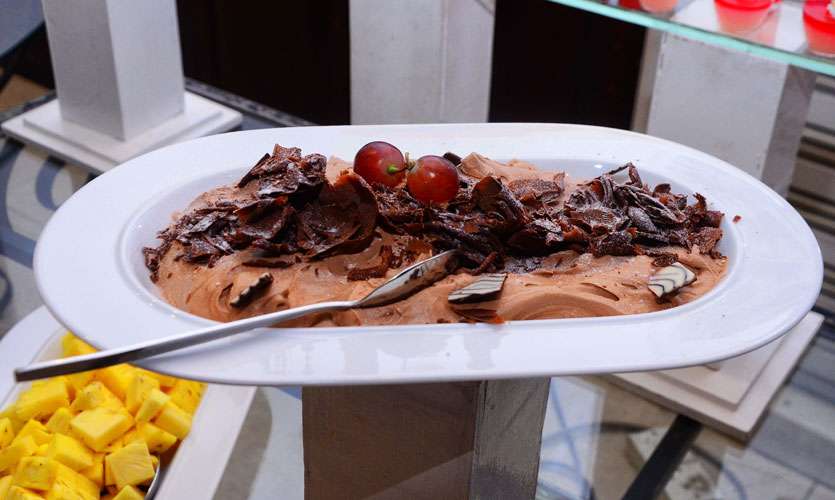 Service: 5/5
Parking facilities: 5/5
Toilets: 5/5

We would definitely go there again!
The buffet is well worth the price paid!
Tips by the author: If there's no one at the action station, please make a request for what you want to be made! They'll get on it right away!
Photographer: Waruna Wanniarachi