Hilton's Curry Leaf which is their Garden Restaurant hosted a tasting of various types of Koththu Rotis recently. Friends of the media were invited for this Koththu Fest which started on the 7th of March and will continue until the 17th of March. This is organised to coincide with the Cricket match season, a time when the young and old alike in Colombo are going through the annual 'Match Fever' and generally will be in high spirits. As Koththu can be considered fun food Hilton believes that the demand for Koththu will be quite high these days.
Chef Amila who is in charge of the whole operation of Curry Leaf was there to explain all about the Koththu Festival. Incidentally, he was the recipient of the '2017 CEO Light & Warmth Award', the Company's highest accolade awarded to employees.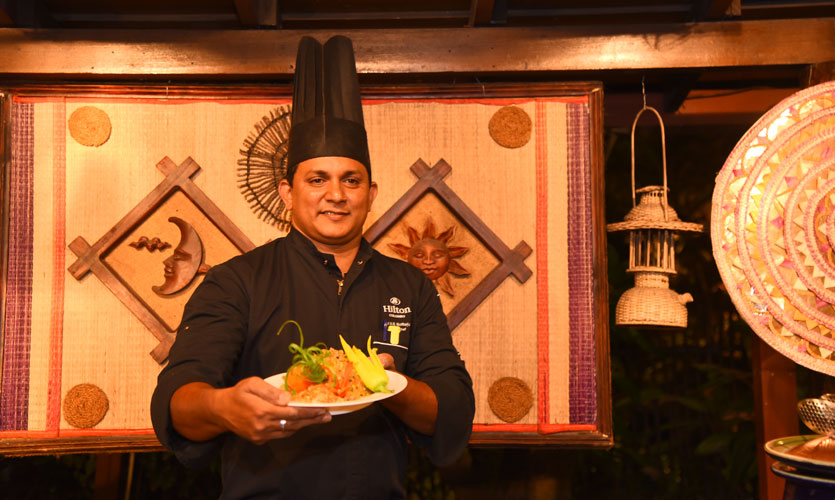 The regular buffet at The Curry Leaf with Pittu, Hoppers, String Hoppers etc., your choice of seafood that you can pick out, and all your favourite Sri Lankan curries goes on as usual. The action station for the Kotthu Fest is included in this package. There was also an action station of Sri Lankan sweets with a lady continuously making 'Konda Kewum' throughout the evening. A calypso band playing popular Sinhala songs brightened the ambience.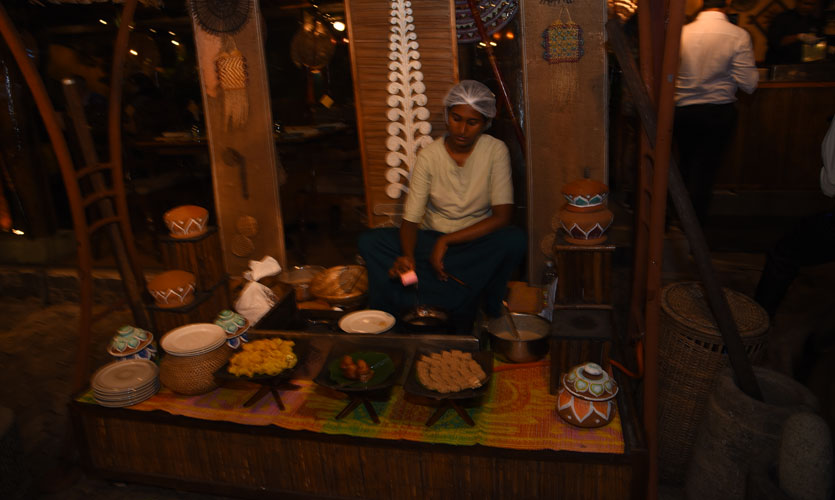 As it was a tasting, the invitees were expected to try out a little bit of all the Koththus. The Batticaloa Mutton Koththu was the star of the Koththu range and everyone's favourite. The generously added chunks of mutton were tender and juicy. And the flavour was just right. For the lovers of sea-food, there was the Jumbo Prawn Koththu, Crab meat Koththu, and Mixed Seafood Koththu. These three options were fairly mild and not too flavoured.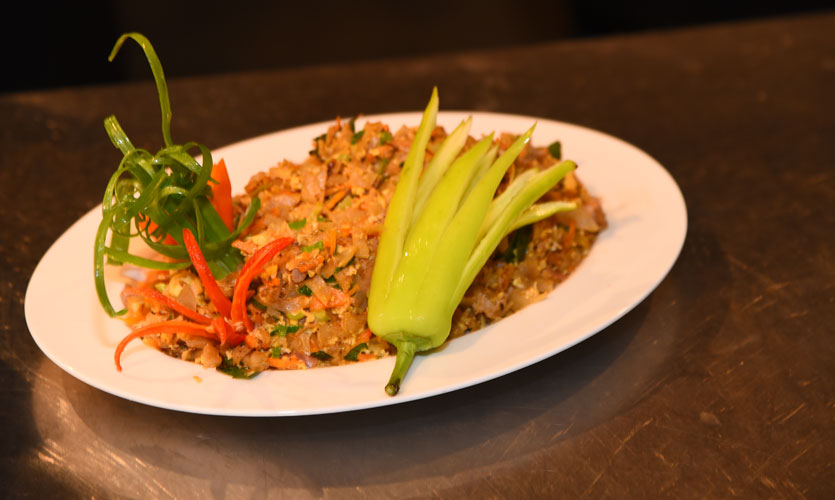 Batticaloa Mutton Koththu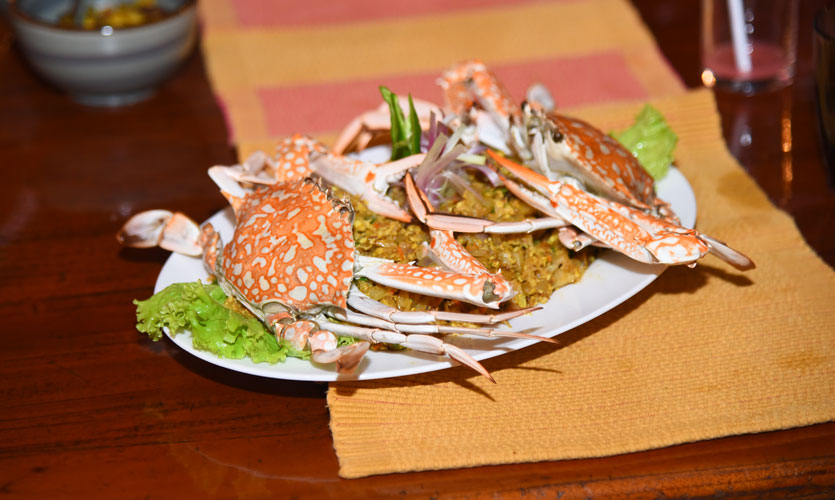 Crab Meat Koththu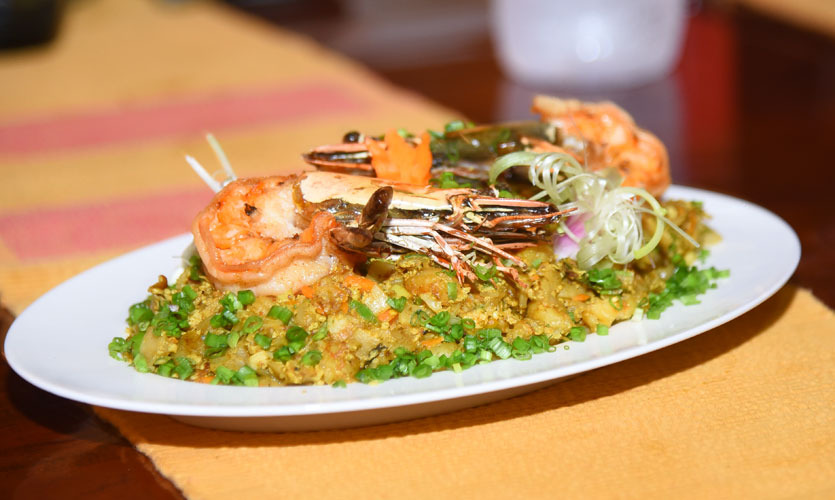 Jumbo Prawn Koththu
Of the Chicken Koththu, the Green Curry Chicken was my favourite. That lemon grassy Thai flavour was evident in it. The Tandoori Chicken Koththu and the Rendang Chicken Koththu were also commended by the guests. For the vegetarian, there was a delectable Karapincha & Vegetable Koththu. As for the Nai Miris Koththu, it was not what I expected as it was not at all hot and spicy as the name suggests. They even had a special Koththu for the health-conscious guest. Chef Amila's own creation the nutrition packed Kurakkan Kottu was a winner among the guests who liked to eat healthily. (There will be a slight additional charge if you order the Jumbo Koththu or the Crab Koththu)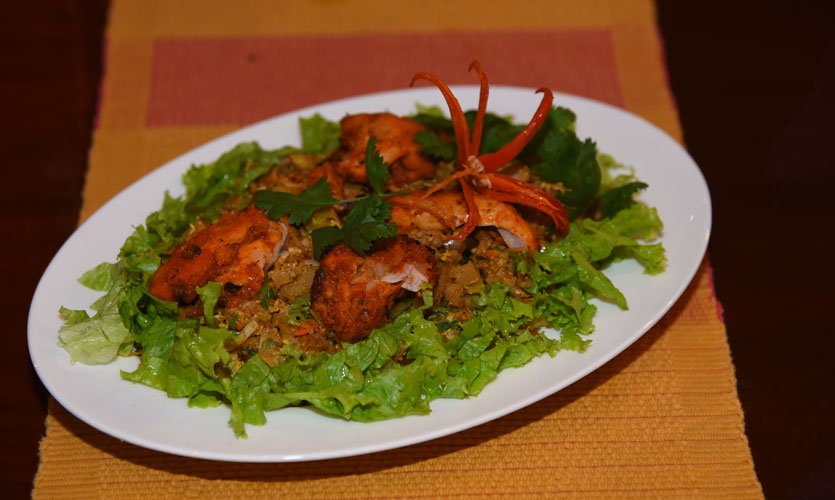 Tandoori Chicken Koththu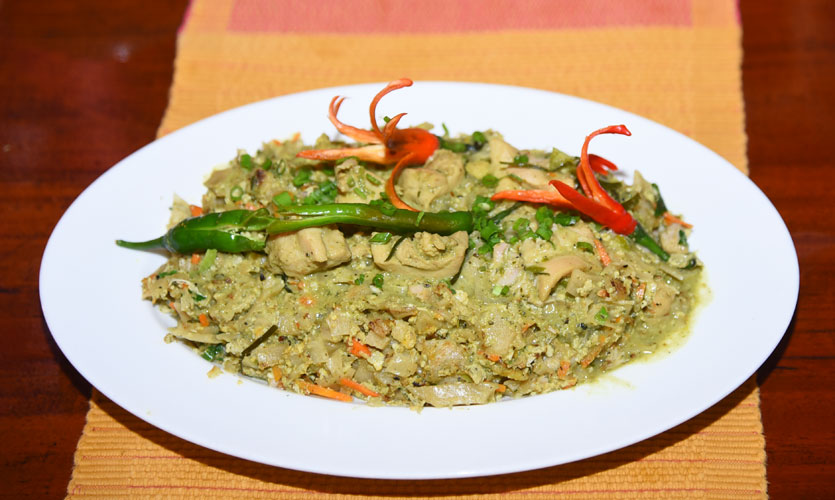 Green Curry Chicken
Kurakkan Koththu
So, all in all, there was something for everyone.
--------------------------------
From the 7 - 17th
At the Hilton – Curry Leaf Garden Restaurant
For Reservations – call 0112 492 492
Open – 7 pm to midnight
Price of buffet inclusive of Kotthu – Rs 3583 nett
Pics – Kushan Pathiraja