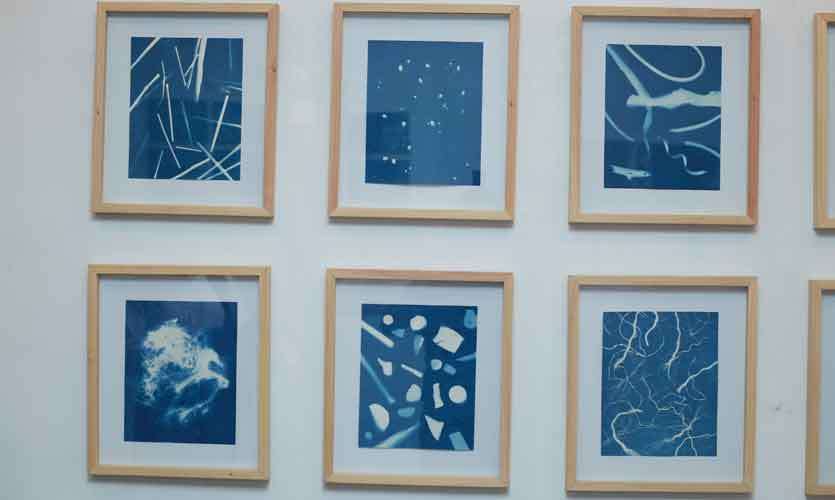 Hosted at three extraordinary historical and cultural venues - the Rio Complex, Barefoot Gallery, and the Grand Oriental Hotel Colombo; the sixth edition of the Interdisciplinary arts festival, "Colomboscope", was held from the 25th to the 31st of January 2019. Addressing one of the most prevailing issues on the board, this year's theme was "Sea Change" and it featured a variety of remarkable local and international visual artists, filmmakers, musicians and scientific experts who encapsulated stories of maritime history, oceanic ecology
and
shipping infrastructure.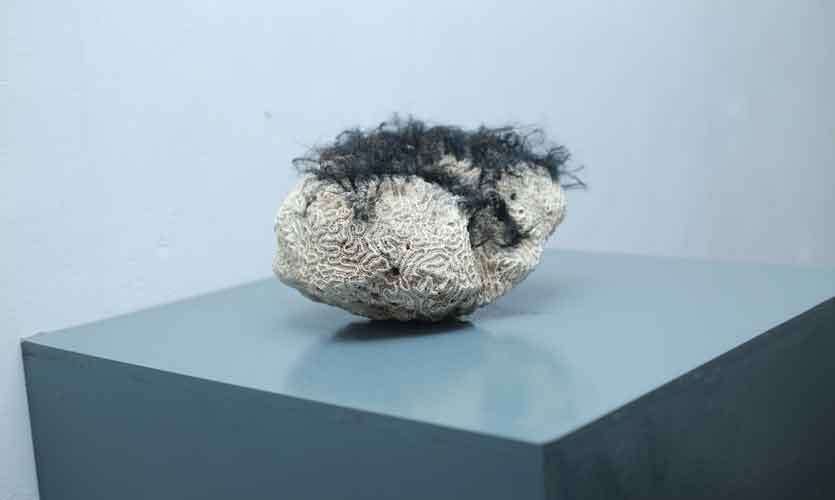 Amongst the many great artists participating were Abdul Halik Azeez, Amaara Raheem, Anoli Perera, Armin Linke, and Catharina Danial, just to name a few. The art exquisite and the creativity of each individual artist must definitely be commended. The main attraction was at the Rio Complex in Maradana as it showcased a diversification of each artist's take on "Sea Change", and was something truly spectacular to see. The Rio Complex is very old and had even been burned down at one point in the late 90's. This is what made the location even more unique, as the history and beauty of the building all around complemented each work of art in the most unimaginable way. The building had 7 floors, with the 7th floor being an open wall area. The magnificent view of the city and the structural beauty of the venue certainly left all art lovers gaping at the level of creativity involved.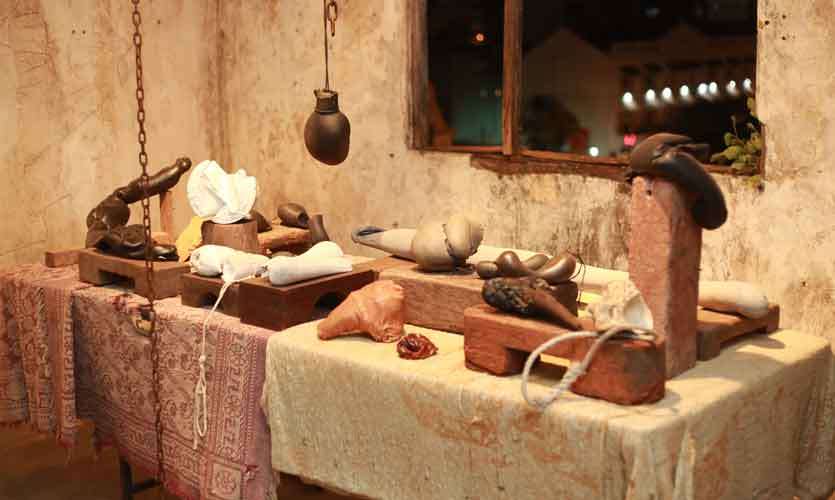 The closing ceremony of this Gala event was held on Thursday, the 31st of January. There were two amazing musical performances, complemented by some wine and beer that was being handed out so the audience could enjoy a drink while listening to these contemporary works of art. The Chamber Music Society of Colombo led by Lakshman Joseph De Seram performed the music of contemporary composer Martinov followed by that of Henri Purcell. The next performance was by the famed live vocal Looper Larry T. Hill. This is his second time appearing at the Colomboscope Art Festival. He is currently doing a South Asian tour to promote his new record: Diasperado. The record reflects upon Larry's six month reverse migration over land and sea from his Australian homeland to Sri Lanka and his Cultural roots. He certainly succeeded in taking us on a journey from the outback through the oceans and to the motherland with his signature style of hilarious hip hop storytelling. It also provided the perfect ending to this wonderful art exhibition.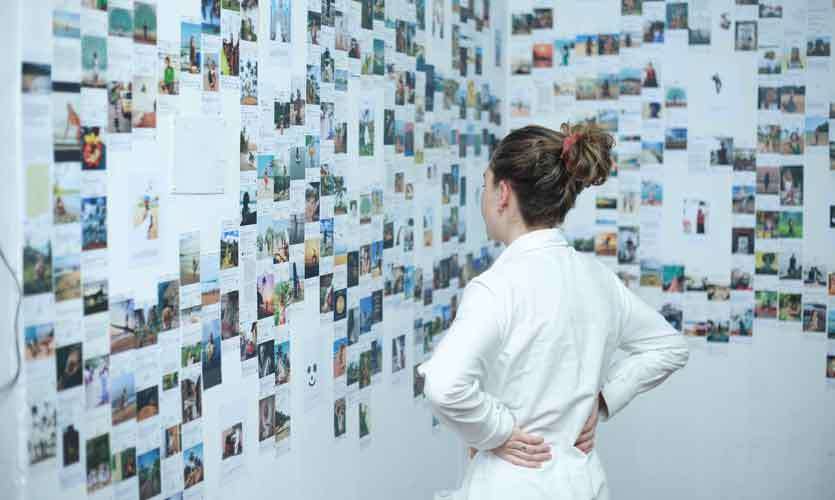 Overall, it was a phenomenal exhibition of talent and creativity, and many of the art lovers in Colombo certainly enjoyed this wonderful experience. We congratulate the director of Colomboscope Puja Srivastava and her team for successfully fulfilling this exhibition and making a great effort to publicize these contemporary works of art.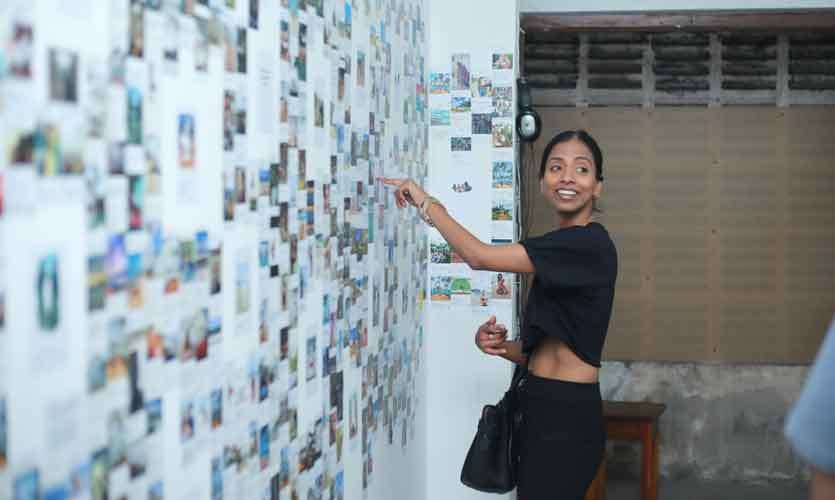 Logendran Lankesh - "It is a great art Exhibition with so many beautiful and creative works of art. I'm honored that i had the chance to witness it"

Mohammad Naflan- "This is truly a wonderful presentation of art even the theme is very meaningful. I absolutely loved coming here".

Shaunagh Aluwihare - "I loved the work and thought it was very interesting. I loved all the artists and im glad of what they are doing to publicize these beautiful works of art. And even though the venue is a bit creepy it really complements the works of art"

Niresh Kurukulasuriya - In keeping with the theme i believe the artists had done a marvellous job. I particularly enjoyed the documentary done on the ships."

Asoka De Zoya - "The venue and the building is so remarkable that you really have to fight with this building and its beauty to create art. At times i felt that some of the portrayals did not speak so well for itself to compete with the artistic value of the building. That being said there were also some absolutely wonderful pieces of art as well. I definitely enjoyed this festival but i feel that there is certainly room for improvement.

Luhan Niranga - "I came many days to view the art at Colomboscope. I was simply mesmerized by the beauty of everything"

Tunca Özçuhadar - "To understand these contemporary works of art you need to have a good knowledge about classical art. I really admire these artists creativity. They have managed to stick to the theme and address prevailing problems related to oceanic change which I believe is commendable"

Francis Cappe- "The art is extremely interesting and I believe the venue complements the artworks so much."
Pics By : Damith Wickremasinghe