Located in the heart of Colombo's Cinnamon Gardens, The Ceylon Café specialises in a refined assortment of Sri Lankan cuisine. Along with the traditional 'Ceylonese' recipes, Ceylon Café's Executive Chef and his team have been experimenting with various cuisines and its origins to offer guests a choice of different options. The dishes are infused with ingredients and flavours that make Sri Lankan cuisine what it is - simply delicious!
---
Ambience
The interior takes you back in time to the 'Ceylon' era. They offer seating for up to 50 guests and is available for lunch and dinner. You can also reserve an area for exclusive private dining if required.
---
Crabs
Crabs are the main feature of the restaurant and they offer a variety which includes Chillie Crab, Special Jaffna Crab Curry, Butter Crab, Special Chilaw Crab Curry, Black Pepper Crab, Garlic Roasted Crab and Spicy Crab Roast. The crabs have to be ordered by the weight as in most places but here they give you a guideline on the menu which says for example, 2 small crabs (250g each) at 500g for Rs. 1100, and this serves one person. So you know approximately how much you should be ordering.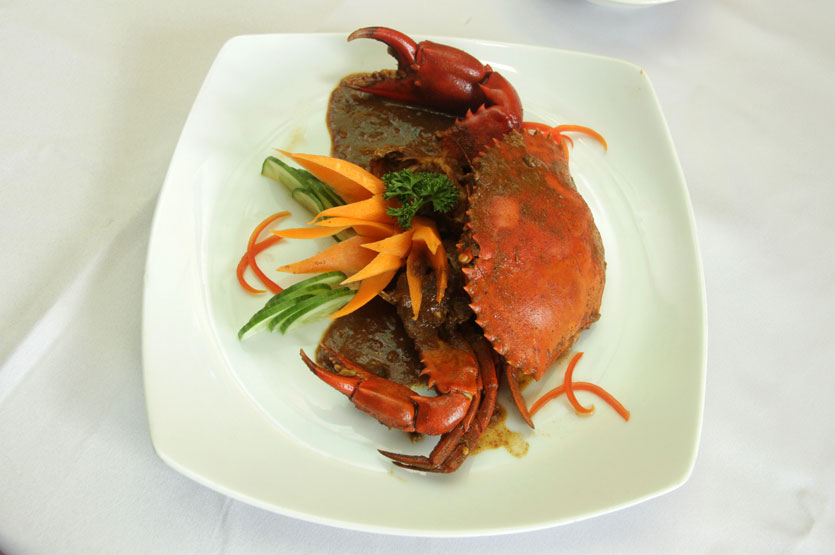 Off the list, what we tasted was the Jaffna Crab Curry which was a delicious preparation. It wasn't too spicy but just right.
---
Vegetarian Meals
If you choose to have a vegetarian meal, they have on offer rice and four seasonal vegetables for Rs. 350.
---
Non-Vegetarian Meals
For a non-vegetarian person, the choice is endless. There are so many different preparations of chicken, mutton, fish or prawns that it might be a bit difficult for one to decide on what to order.
So you can order the vegetarian meal, and then keep adding other curries to accompany it. The non-vegetarian dishes are priced differently according to preparation.
---
The Sri Lankan Platter
They also have on offer, what is called a Ceylon Ahara Wattoruwa or Sri Lankan platter which comes with crab (250g), prawns, chicken, fish, mutton or beef, dhal curry, brinjal moju, tempered potatoes, pol sambol and seeni sambol.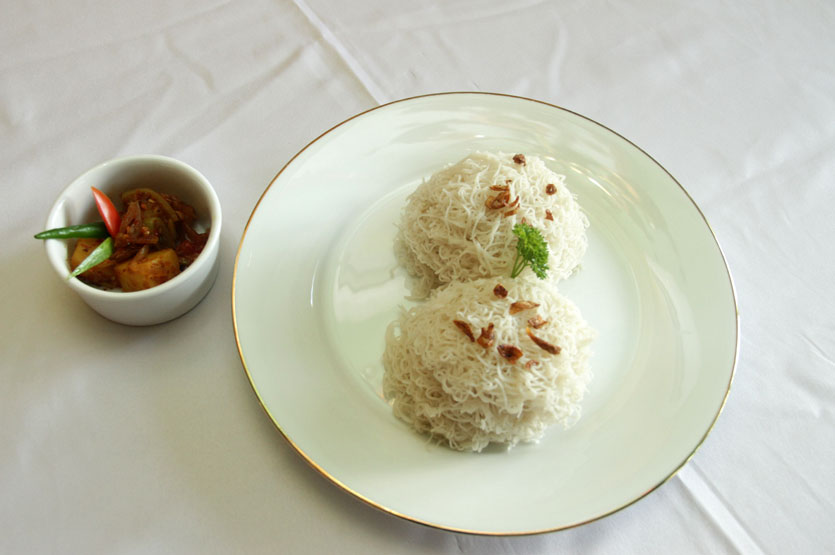 This comes with either string hoppers (20), or an egg hopper and 3 plain hoppers with katta sambol or tempered yellow rice. If you don't order the crab, it's priced at Rs. 2310, and if you do order the crabs it comes to Rs. 2910.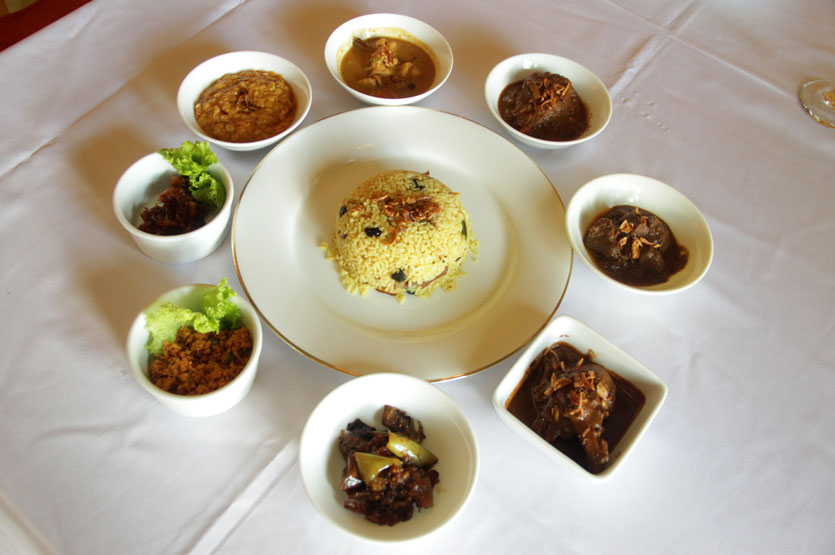 We had the tempered yellow rice and a few curries which included brinjal pehi, devilled potato and dhal and it was a typical homemade preparation, delicious and just how I like it. The succulent mutton curry was hot and fairly spicy with a rich flavoursome gravy. The pol sambol we tasted was fresh and had the right amount of lime and was just right. It's not often that you get a really good pol sambol.
---
Overall
When you are in a mood for a typical homemade rice and curry, here's a convenient, centrally located the place you should pop into. The service was warm and friendly.
---
Parking
There's ample parking space on the wide lane right next to the restaurant, so that's an advantage.
---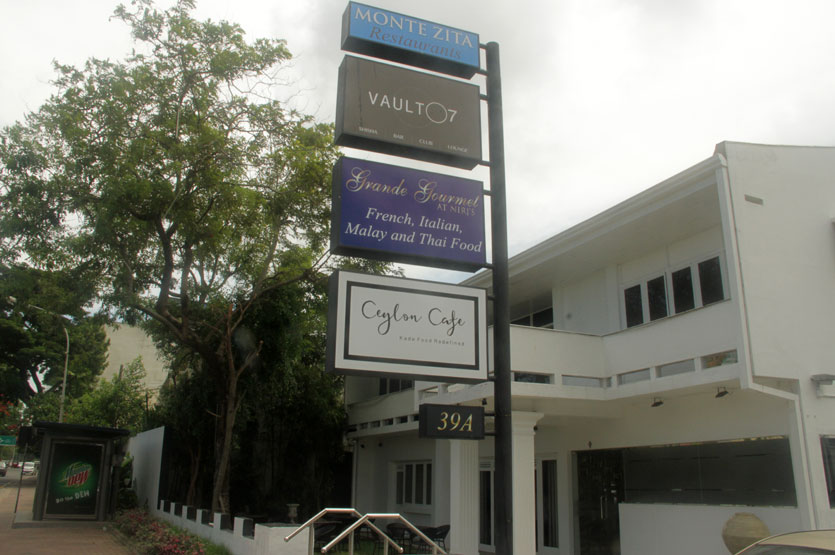 Note: There's a 10% discount on main meals, and this is valid until 31st July.
Opening Hours: 12:00PM - 11:00PM
Address: 39A, Horton Place, Colombo 07
Phone: 0777 707 007 / (011) 2 692 922
Facebook: www.facebook.com/The-Ceylon-Cafe-366434197045845
---
PHOTOGRAPHS by Pradeep Dilrukshana