"A father is someone you look up to no matter how tall you grow."

—Unknown
Fathers are truly unsung heroes, their contributions often undermined by that of mothers. In fact, for a long time, the campaign to celebrate fathers did not meet with the same enthusiasm because many believe that fathers don't possess the same sentimental appeal that mothers have. Often a child's first superhero, fathers inspire and motivate. For daughters, fathers often set the benchmark for what a perfect man should be.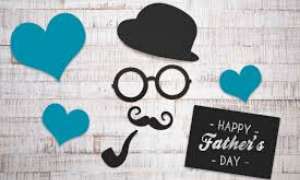 So this Father's Day, we spoke to a few people who share their favourite memories, lessons their fathers taught them, and messages for their dads.
Joel Outschoorn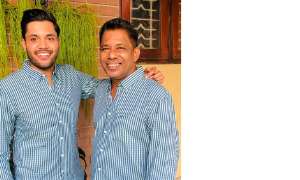 For me Father's Day never felt special or confined to one particular day, growing up in a family where my Dad was always out at sea, considering his profession as a marine engineer kept him most of his life inshore, of course making sure our family was safe and provided with all we needed.
Having said that it's very clear to say that for me and my sister, Father's Day during most of my childhood days confined to a simple SMS. When the world celebrates Father's Day I always recollect some fond memories of how my sister and I came up with some solid ideas to surprise Dada. Not forgetting the cake we baked together after planning it for over a month, but it came in a surprise to us that Dada had to board the ship to set off for some urgent work. That was one of the most unforgettable Father's Days for both me and my sister.
I also remember the long-distance conversations we had with Dada trying to get him tech-savvy just to have him set up a Skype account so that my sister and I were able to show our handmade Father's Day cards to him. As time passed by we realized how we make so much of an effort to make our dada feel special on one single day and why are we not able to do the same every day. This time around on Father's Day we are happy to have new additions to our family and we can celebrate Father's Day like one big happy family
I wish all superhero dads A VERY HAPPY FATHER'S DAY!
Maheeka Samayadasa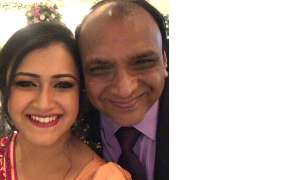 In life, first, you have to learn to give respect, act, and think with confidence and learn to be trusted. You could never come down in life - it was always about moving forward if you were frightened." This is something my father would want me to always follow and live up to. If I had to crystallise my father in one word - that would be dignifying. This man has a big heart and he would always prioritise his family and put his people before him. He would remind me of Elton John's song, "Sacrifice," and how it sums up his life.
In my life, I have been never open or come forward about my mental health. Sometimes, it was very difficult to decipher mental health to your loved ones. But how I felt safe was on the day I explained to my father how it had been a roller coaster ride. He only kept quiet and told me that he was willing to understand this illness, moreover, breakdown my feelings, and console me. That minute I realised I was never alone. I am truly grateful for this man, of his kind heart and astonishing sense of humour. Mental illness remains a taboo, but his willingness to help me cope was priceless!
Dad, I thank you from the bottom of my heart for making me the woman I am today. For always caring, being the gentleman you are, and being my idol. I will always be your little girl. I love you.
Treshan Perera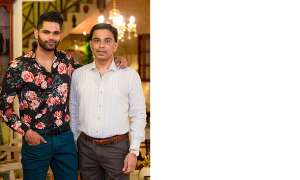 The best lesson I learned from my father was to always do my responsibility by my family, friends, and society. He has always been a very responsible person and from the time I knew he always did right by me and my mother in terms of responsibility. Whether it is buying whatever I needed as a child or buying absolutely what my mother wanted he always did the best he could in the best way possible. One thing I picked from him was to be responsible and it sure took me a long way in life and I know it further will. I am ever so grateful to him for that.
Yasisurie Kiribandara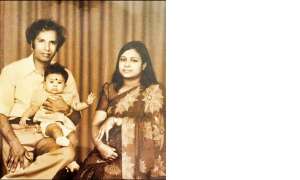 For me, Father's Day is a day spent with mixed feelings. Good memories and sadly missing my father who is now with us no more. But what I would like to celebrate are all dads along with my father. Fathers who are no longer with us, fathers who work till late to provide for their families, fathers who are not loved or remembered by their children, fathers who are single parents. To celebrate the iconic role a father plays in all our lives. A strength and a pillar, that's how I remember my father. Especially on a day like this…
Zainab Faizal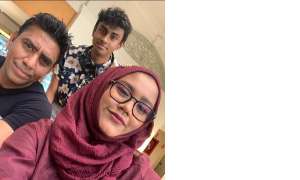 As a kid I was afraid of needles, and whenever it was time for an injection or taking blood. I'll end up crying and my dad would hold me till it's over. It's probably the safest place in the world in those few seconds and although I'm grown up now and my dads abroad, whenever I have to give blood, I just close my eyes and picture that same feeling just to find some sort of comfort in the memory. My dad is pretty amazing, and although there have been some painful moments when it comes to my parents' separation - it's always unconditional love!
Nilanka Wickramasinghe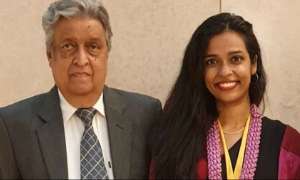 My father is a very strict Sri Lankan parent with many opinions on everything. While I love him very much, growing up, I used to argue and rebel against his opinions. But now that I'm mature (at least I believe so), I have come to realise that each and every opinion and command he gave was well thought of so that I can achieve the maximum and not fail. In a world full of "yes" people, or folk who would snicker behind your back while smiling brightly at you, my father loved me the most and made sure to tell me and guide me in what I needed the most. And anytime I needed help he was and will always be there to help me out. I have children now and I am now in his shoes. I feel blessed to be loved by him, the way I love my children. He is simply the best...
Riaan George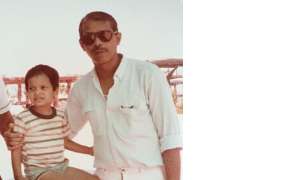 My father is the one who instilled the travel bug in me. He always took us around the world every summer on vacations and explained to me things about planes and everything. So I think the job that I do right now, as a media person travelling the world all has to do with my father as well.
Dinika Godakumbura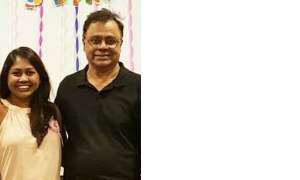 My Dad, my forever Love! Ever since I was born, my father had been working abroad and visits us twice a year. But he had never failed in being present on any of our special days. He arrived in Sri Lanka on the day I was born just to welcome me and there on He had never missed any of my special. I love my dad not only because he is the best for me and lived away from us, sacrificing making memories with us all his life just so that my Akki and I could live a good and comfortable life but he was a father to many others, including his own brothers and sisters and their children. Now my father is a blessed man for he is not only the greatest father but also the greatest grandfather who is loved by everyone. I love my dad so much and I would give my life so he could live long.
Thiyasha De Fonseka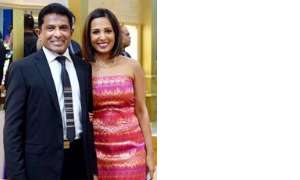 My thathi is like no other man I know. There's a saying 'jack of all trades, master of none' but my father is a man who proves that saying wrong... he's a master of all he does. He's been and always will be my role model, my strength, my rock, and my confidante. He inspires me every day to be hardworking and the best leader I can be. One day I hope my children look at me the same way I look at my father with all their love and respect. My father - the greatest man I've ever know, I know and ever will know.
Tarja De Silva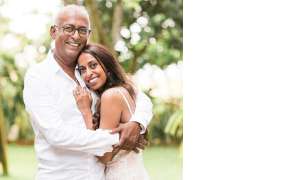 To the one man in my life that nobody can replace, Thathi: You have taught me the importance of hard work, patience, perseverance, and kindness. I will always look to you for guidance and protection no matter how old I am.
You are my hero!