As a part of their "Takeover Series", Botanik Bistro and Bar yielded their kitchen to the acclaimed Indian restaurant, Bombay Canteen. Located in Mumbai, Maharashtra, Bombay Canteen's mission is to abandon all typical notions of Indian food and instead inculcate all those over-looked flavours from various parts of India into haute cuisine, seasoned with a dash of nostalgia and sentimentality. By transforming traditional Indian flavours into light, contemporary dishes, Bombay Canteen aspires to leave patrons with a different outlook towards Indian gastronomy, thereby creating a lasting impression on their palates.
Starters
1.Makhana Cheeseballs – Puffed lotus root, similar to crunchy cheese popcorn with a hint of masala.
2.Arbituk – originally eaten by the Sindhi community, this is thinly sliced and deep fried colocasia similarly prepared to Mexican tostadas, drizzled in chili yoghurt, tamarind, mugri (a type of radish indigenous to India) and tomato sauce. It is designed to mimic 'chaat' which is Indian street food, so that you may eat it with your fingers.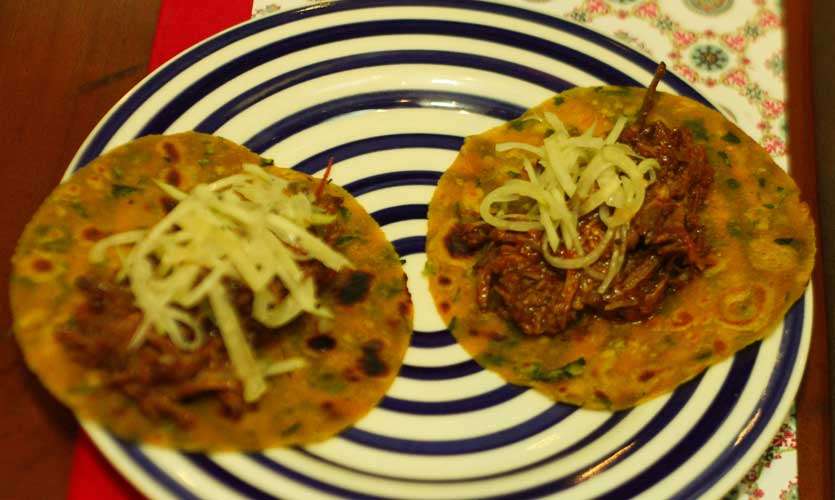 3.Sol Kadhi Ceviche – A dish eaten in the coastal regions of India, the Bombay Canteen's interpretation of it is cured barramundi prepared ceviche style, served with puffed black rice, kokum (sour plum) and fresh coconut milk.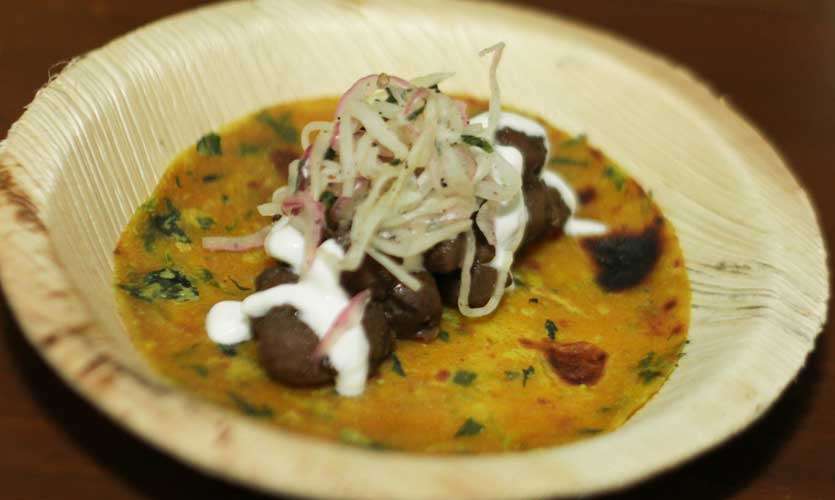 4.Beef Kosha Mangsho 'Desi Tacos' – Tacos made from thepla bread, topped with a Bengali preparation of beef.

Mains
1.Chettinad Prawns 'Ali-Yolio' – South Indian style prawns involving large amounts of pepper, served with prawn oil made from prawn heads and a sour bread from Bombay called pao.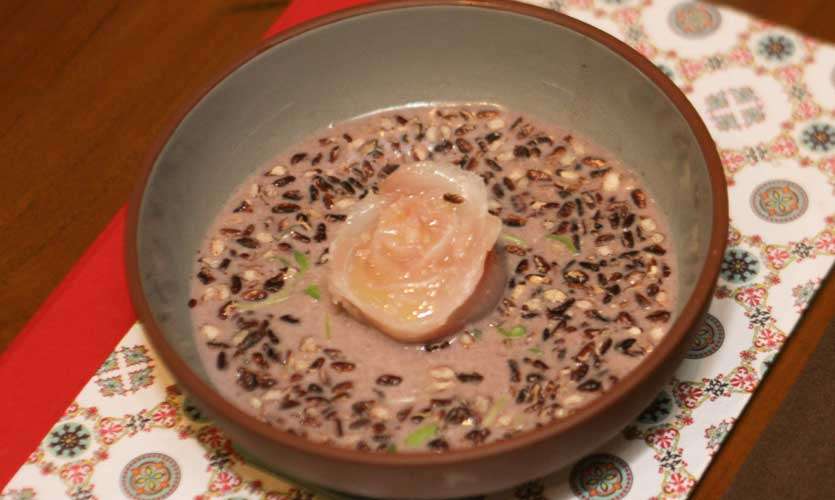 2.Ammini's Duck Curry – A dish inspired by the recipe handed to the chef by his grandmother, comprising of two preparations of duck: braised duck fuelling the flavour of the curry, and a seared duck breast placed on top.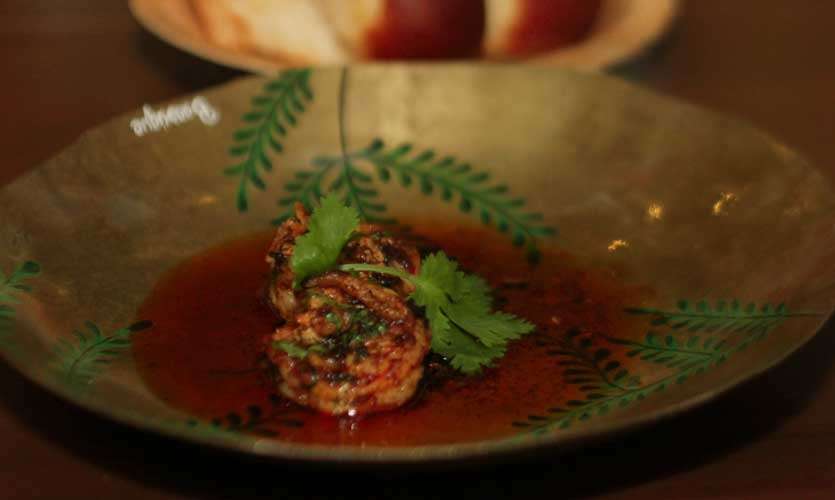 Dessert
1.Faluda – Indian faluda served with strawberry jelly, melon seeds and in-house prepared vermicelli noodles, topped with ice cream and milk.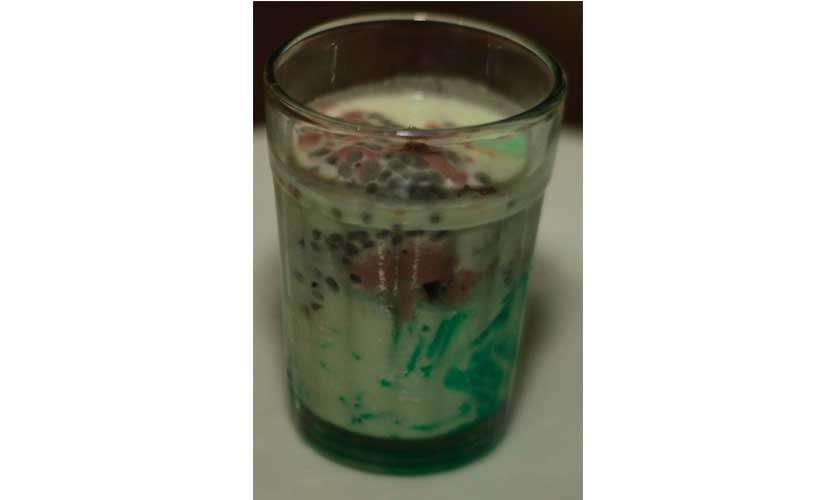 2.Gulab Nut – This is a spin on the famous gulab jamun, where the fritter is soaked in dark rum and filled with pistachio cream.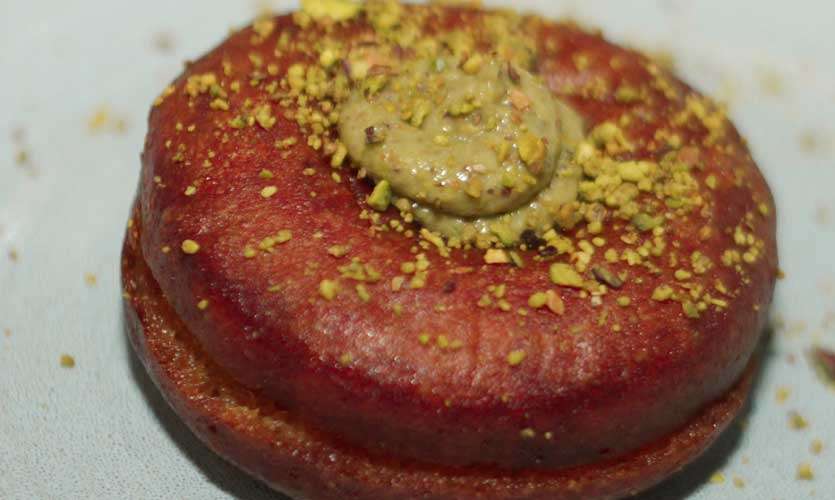 Cocktails
Behind each cocktail is a meaning. For instance, the Dark Monsoon, a concoction of dark rum, homemade honey-ginger syrup and starfruit juice is an interpretation of dark, stormy weather.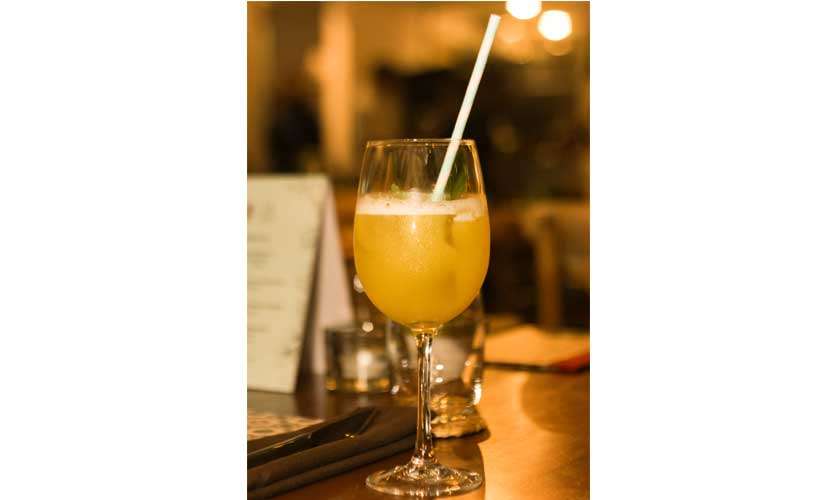 Other cocktails include the Incredible India- a refreshing mix of pineapple, ginger, mint, basil, orange and vodka, made to showcase the tropical and vibrant flavours of India, and the Thamba which gives off a dark pink colour through kokum (plum), symbolic of a stop sign ('thamba' means stop).
Photographs by: Pradeep Dilruckshana