Right in the heart of Colombo, a few steps away from Park Street Mews you will find the oasis that is 'Residence by Uga Escapes'. We were invited over to check out their all new and exclusive Christmas menu, which will be available only until the 31st December 2019.
A quick glance through the menu would surprise you considering that their prices are surprisingly reasonable, which we hear is not something most people associate with the location. That being said If you had any reservations about visiting, do make it a point to set them aside and check the location out because you've been missing out on an amazing experience.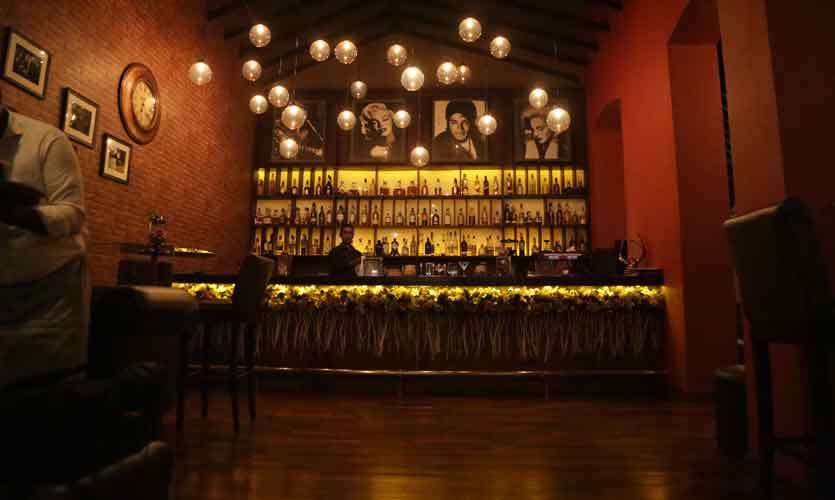 Beverages The beverage menu consists of a variety of alcoholic and nonalcoholic items but we must talk about our absolute favorite which is the Marshmallow Hot Chocolate. Priced at just 300LKR (Yes, we know that's a steal, also it's a Nett price) Rare Bar + Kitchen's hot chocolate seems as though it's made of all things that bring about a feeling of serenity and comfort. Just a sip of the chocolaty, marshmallowy goodness would make want to curl up into a ball on a big chair and take out a book and read. 10/10 for presentation as well, maybe it's the fact that the marshmallow is overflowing, but we've never seen a Hot Chocolate look so inviting.
Among the other menu items on their nonalcoholic beverage menu which has been aptly named 'Santa's Nice List' is their peppermint Mocha and Ginger Bread Latte ( TIP: Don't add more sugar unless you absolutely need to and mix the ginger biscuit in the Latte with the drink if you'd like an extra kick of flavor)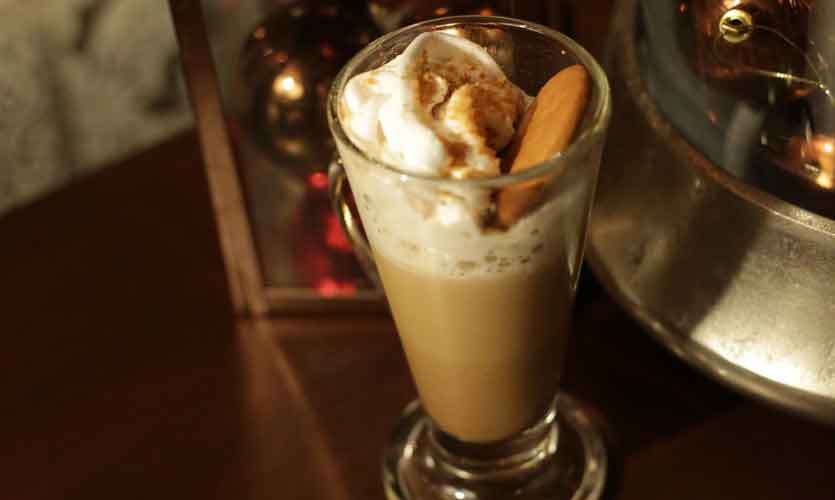 Festive Bites
Christmas would be incomplete without festive bites and Rare Bar + Kitchen has brought on their A Game in this particular area. With nothing on the menu exceeding the price point of 850LKR, our favorite in this section was the 'Honey Glazed Chicken Ham'. This dish is served with a side of mustard bread. Although it may seem rather simple, it's taste is what takes the cake. The Mustard woven into the bread is perfectly balanced out by the honey oozing off of the ham and it feels like there's a party inside your mouth when you're eating it.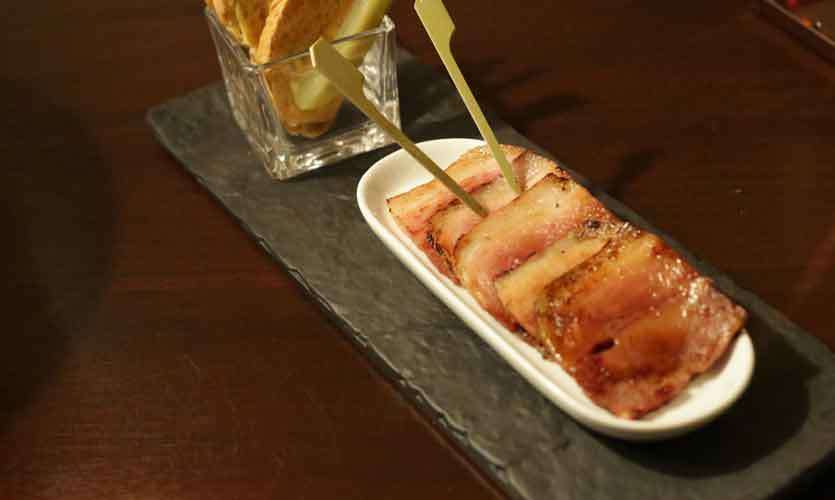 They've also got an amazing Turkey Lettuce Wrap with Cranberry Sauce, Sausage Rolls with Spicy Cranberry Sauce and another one of our favorites which is the Trio of Beef Sandwiches, all fully worth every cent you would pay for them.

Decadent Treats
If you're a sweet tooth your Christmas season is about to get a whole lot better post reading this article. Rare Bar + Kitchen has put out their own set of sugary treats for the season and they're just waiting to hop into your tummy. Our favorite was the duo of Eclairs, and don't be fooled although you get only 2 for 500LK, they're both huge and full of cream inside and frosting on the outside (Make sure you have tissues available, it could get messy).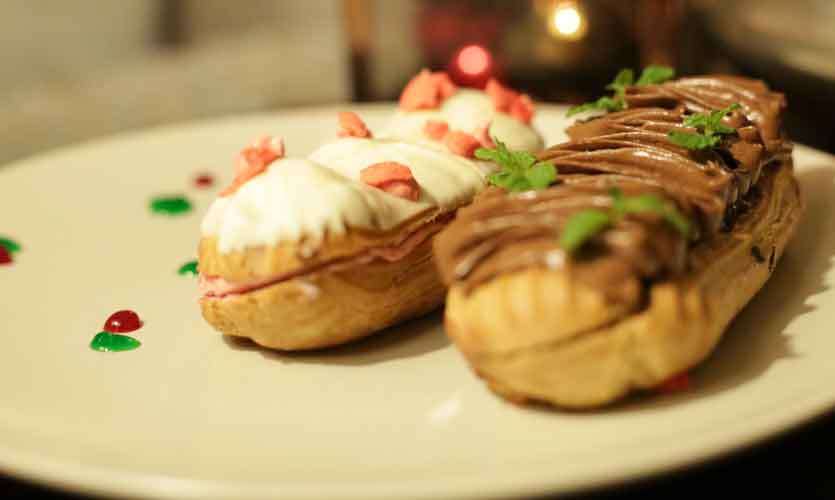 One of the Eclairs has a White Chocolate and Raspberry filling while the other (our favorite) has Chocolate and Mint. Don't forget to try out their Caramel Doughnuts, White Chocolate Cranberry Almost Croissant and their Love cake which are the other delectable items on the dessert section of the menu.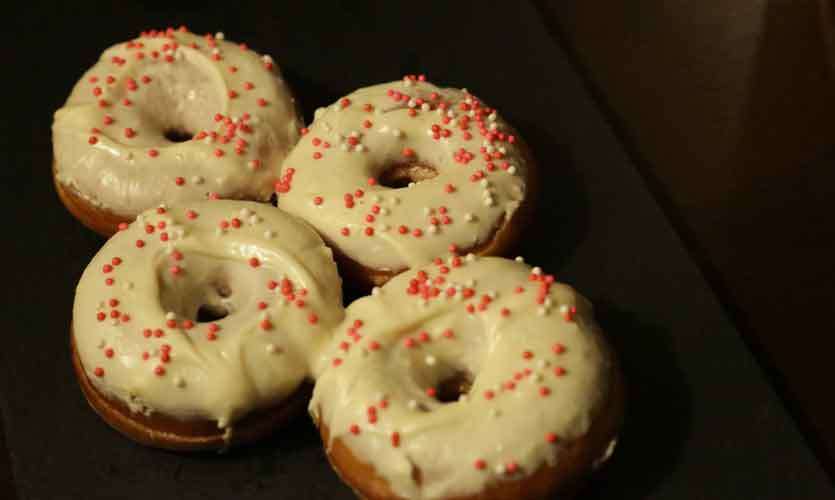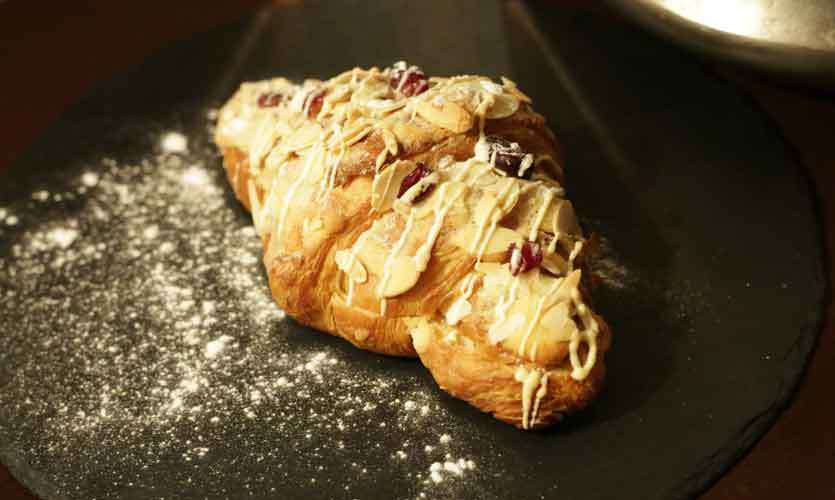 Conclusion
Residence by Uga Escapes has an intimate feel to it, which we believe makes it the perfect place to gather for a small Christmassy meeting. Their menu although looks small to the eye, is pretty extensive and covers all the right bases. It is available from 10am to 10pm every day. The ambiance is calming and the interior gives off a rather prestigious and rich aura and we were sold from start to end. We will be visiting again and so should you.

Phone No - 0115 673 000
Facebook - http://www.rareatresidence.com
Website - http://https://www.facebook.com/rarebarkitchen/
Photography – Dasun Muthugala