Logan isn't constrained by rating, putting pieces in place for the next chapter, or keeping characters alive because they might be needed down the road. Logan is an ending, not just for its nominal character and the actor who defined the role for a generation, but for how he defined the X-Men saga.
The modern X-Men film franchise began in 2000, and has since been complicated by time travel, dozens of characters, and plenty of high-crisis world saving. But Logan (Hugh Jackman), going under his birth name James Howlett, tries to keep a low profile as a limo driver in Texas, set in a bleak year 2029, we enter into a world where there have been no new mutants for the last fifteen years. Nearly all mutants have died out, and no more mutant children are being born. Logan has aged more and is angrier than we've ever seen him; he and fellow mutant Caliban (Stephen Merchant) care for the sick and elderly Charles Xavier (Patrick Stewart), whose seizures threaten chaos due to his massive mental powers. Logan wants to put together enough money so he and Xavier can peacefully live out the rest of their days on the ocean, but his plans are waylaid when a young girl crosses their path - the first mutant anyone has seen in 25 years. As a sinister plot unfolds, Logan must decide whether to help Laura (newcomer Dafne Keen), and where to place his hope. Forced to go on the run from military forces led by Donald Pierce (Boyd Holbrook), Logan eventually discovers his purpose in life, which is looking after the young girl.
It almost goes without saying that the leading roles are portrayed superbly by Jackman and Stewart. Stewart's face and voice give so much life to the hopeful Professor X we know and love, and Jackman's excellent characterization is strikingly accented by his physical scars, wounds, and huge frame - constant reminders of his tragic story. Dafne Keen as Laura is also strong leading lady, though it's difficult to watch such a young child in such a violent saga.
James Mangold found the inspiration to go above and beyond, and the proof is right there onscreen. Not once does Logan ever suffer from pacing issues, not once does Logan ever get too complicated, and not once does Logan ever overstep its boundaries.
Children are approached carefully and never underestimated in this film because of their unique gifts; it makes one wonder: what might change if we treated them like that all the time? This and other themes, like family and faith, really stand out.
For X-Men fans, there are just enough references and real Wolverine moments. For newcomers, the characterization is robust and the dialogue is easy to follow without the painful exposition so often found in sequels.
The soundtrack is strong - you forget about it when you're supposed to, but it keeps drawing back your notice (in a good way) just at the right moment. The script also has several powerful themes, and is truly deft in its handling of them. Children play a large role in the plot and one can't help but ponder the impossibly monumental importance of children to the world.
Keeping in mind that the movie is long (2 hours, 17 minutes), and for some viewers its cinematic merits won't outweigh the rough and sorrowful material. There's a lot of death, profanity, blood and violence - not something the superhero movie normally looks like. Unlike Deadpool, however, Logan doesn't feel crass or crude; rather, it feels like our characters are navigating a grittier, more violent world in the best way they know. Even so, Logan will be too extreme for some viewers. it also serves to give the movie a unique tone that lets us know that this will be unlike any X-Men film we've ever seen. Although there's plenty of violence, the film constantly wants to show us the emotional and physical toll it takes on Logan
In Conclusion
RECOMMENDED FOR: Mature viewers who like a gritty action flick paired with thoughtful themes. Fans of Hugh Jackman and/or his Wolverine films.
NOT RECOMMENDED FOR: Children, those who are squeamish or sensitive to violence and blood, those who prefer light-hearted and family friendly comic book/superhero films.
Logan, directed by James Mangold, opened in theaters March 3, 2017. It runs 137 minutes and stars Hugh Jackman, Patrick Stewart, Dafne Keen, Boyd Holbrook, Stephen Merchant and Elizabeth Rodriguez.
Comments
Raqeeb Rifkaan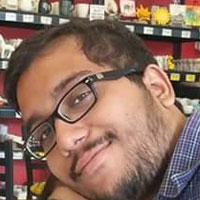 Logan wasn't a superhero movie. It definitely wasn't a X-MEN movie either. Well after all, all the X-MEN are dead except for Logan and Xavier. Well if you didn't see that coming well fine, but Logan was something more: Logan is a Western.
Ridwan Sameer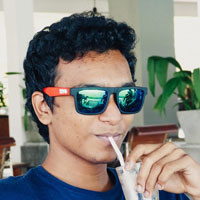 A great and emotional ride to mark the end of Hugh Jackman's Wolverine. Although the plot was very predictable, that didn't stop it from delivering an extremely satisfying movie to mark the end of an era.
Sanjika Perera
Felt like a new era begining The beginning of the new mutants for starters and a new Wolverine reboot for sure.
MayRu Jaan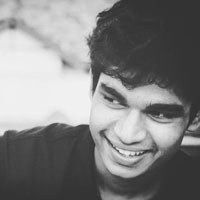 If you want a superhero movie, then Logan is not your cup of tea. If you want a good movie and a best send off to Hugh Jackman, then it is indeed your cup of tea.
Muhariz Jabeer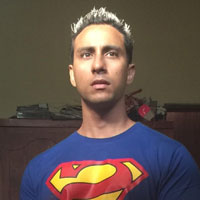 A punch to the gut, yet amazing. Best superhero movie after The Dark Knight.
Nimra Savanghan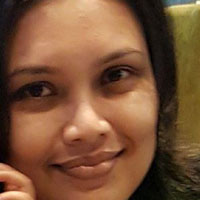 It's one of the best "superhero" movies to date. The 3 main characters gave an outstanding performance. Its the kind of movie that will stay with you for a while. To remind you that every journey ends at some point.
Mahesh De Andrado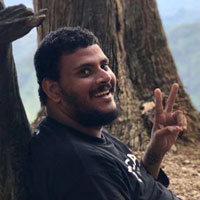 Do not piss off X-23. Also, Hugh Jackman and Patrick Stewart's performances brought tears to my eyes on several occasions.