Gudppl (good people) is a new social network, with a passion to make a positive meaningful impact around the world through volunteerism. They are committed in recognizing, promoting acts of kindness and generosity. They connect people of all ages, skill sets and interests who want to volunteer with those who need volunteers.
"We at Gudppl are aiming to become the go-to resource for individuals and groups to find volunteering opportunities or for organisations to efficiently and reliably identify suitable volunteers who can enhance their efforts and impact."
Gudppl has been steadily progressing and expanding since its inception in November 2016. The Gudppl mobile app was launched on the 21st of April 2017, and the organization aims to go global in the near future, thus expanding its database of causes and volunteers.
"Gudppl gives you the opportunity to be a 'GUD' person by doing 'GUD' deeds, thus creating a society of 'GUD PPL' - GUDness comes full circle!"
"With the support and blessings of all Sri Lankans we are confident that this platform will deliver happiness and positivity around the world."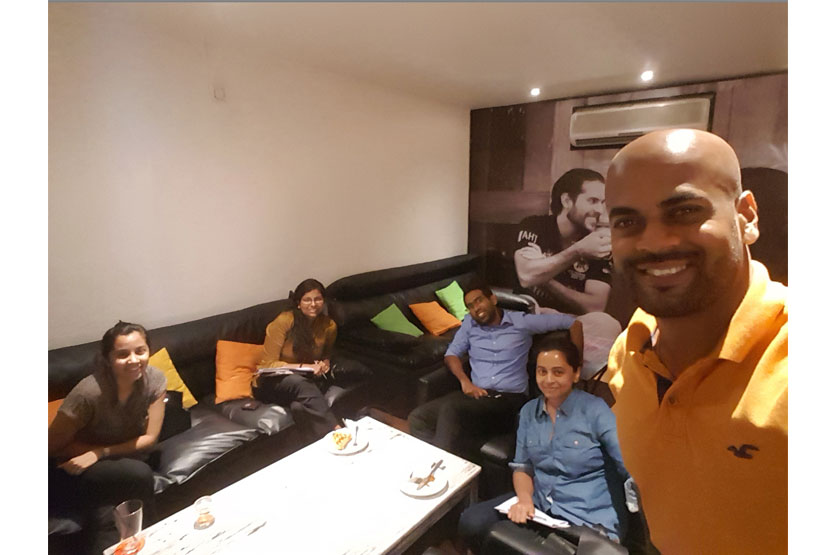 As an organization why did you pick this project?
We have organized a handful of small projects as well as helped other organizations and groups to find volunteers for over 50 projects since our inception.
We wanted to organize a project that would bring people from different backgrounds and faiths together for a common cause. Sri Pada has had a significance for many leaders from here and around the world over the years. This is the best place to start the next stage of our journey with the launch of the Gudppl mobile app.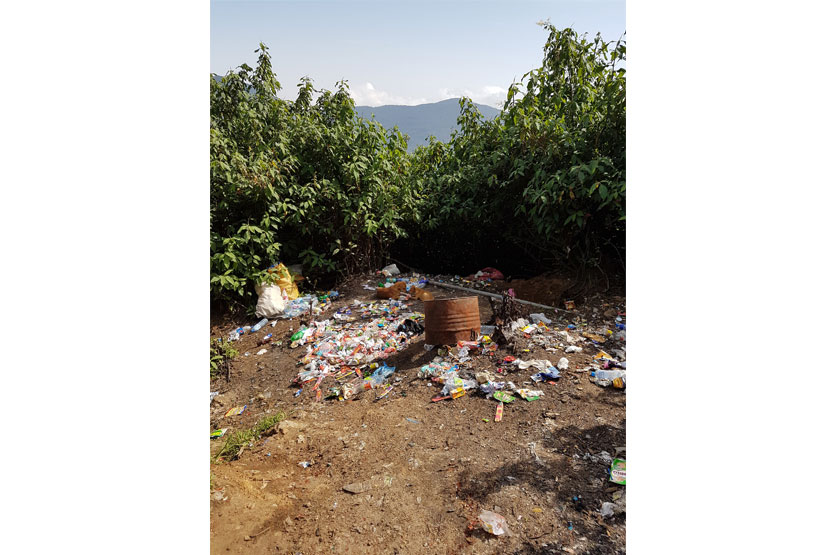 Your suggestions as to how they can minimize littering in Adams Peak?
By creating awareness among the people (climbers) – the need for keeping this heritage site clean and garbage free. Mostly, by bringing their garbage to the bottom and safely disposing them.
Collaborating with other organizations for these types of campaigns throughout the season as well as organizing similar projects annually through Gudppl.
We are also now heading towards sustainable solutions to curtail the garbage solution within the country, hence these types of projects will enhance the momentum in the community to be more responsible.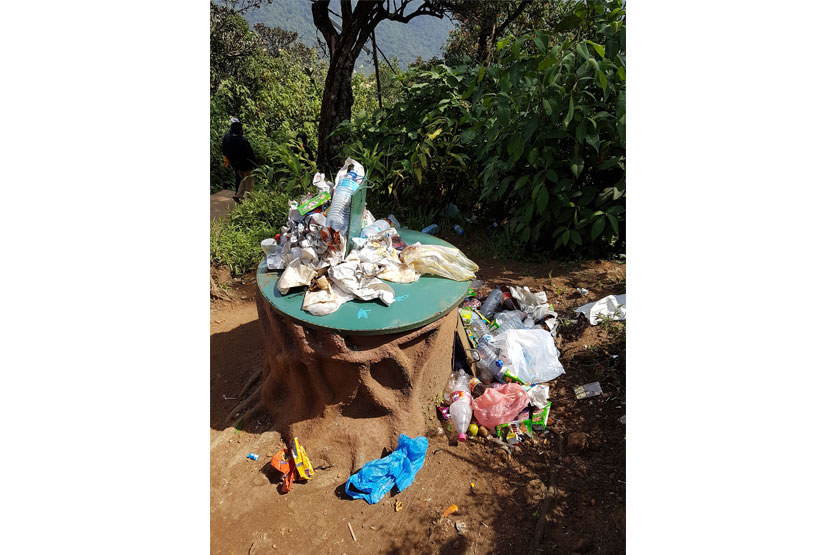 Your thoughts about the overall garbage problem we have in the country?
Sri Lanka has been ranked 5th among countries that dispose of plastic and solid waste into the sea. I am personally embarrassed and saddened to find out this information. As a caring nation we all need to start today, making small changes, (e.g. by not using plastic straws as much as possible, not using polythene), with time our actions will compound and show a significant result. It's time to show how much we care for our nature.
Garbage and human pollution has been an issue at Sri Pada for the last decade or more. It only seems to get worse at the top, where garbage piles up and directly affects the eco system.
The people are fully responsible for the destruction caused by polythene and plastic to this heritage site; along with the ceremonial ending of the season in May, polythene/plastic are left behind by visitors and different groups of volunteers end up bringing this garbage down every year throughout the season.
The objective of this campaign is to clean Sri Pada and make people aware of the need to keep the environment clean and garbage free consistently and on a long-term plan.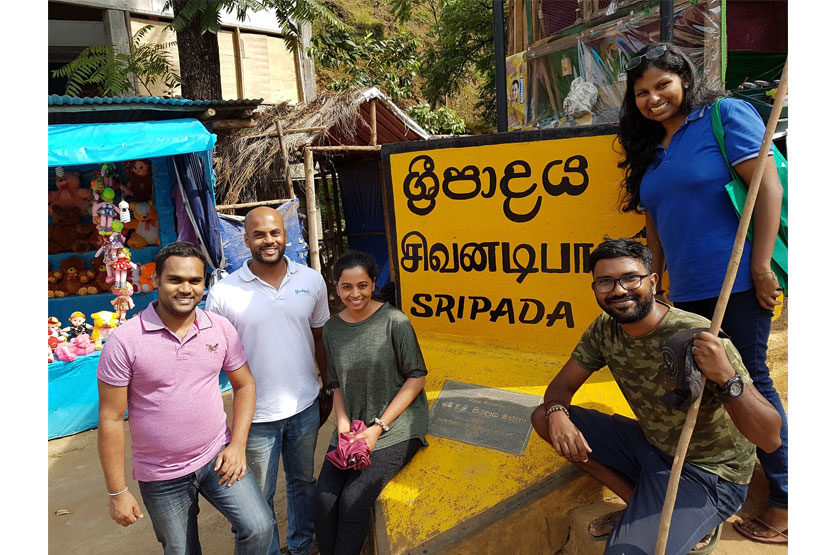 What is your plan for the volunteers when you get to Adams Peak?
There will be a total of 40 volunteers who have signed up for the project through our Gudppl platform. The plan is to have 3 groups of volunteers who will climb up and engage with people as they climb Adams Peak / Sri Pada on the evening of May 6 and come back down on the morning of May 7. An awareness group will be at the base too, engaging and creating awareness of the campaign and encouraging people to bring down garbage and also educating the long-term effects of garbage that is not disposed of properly.
We would like our volunteers to have a 'mountaintop experience' as well as be able to impact the community and the Sri Pada eco system as they work with Gudppl.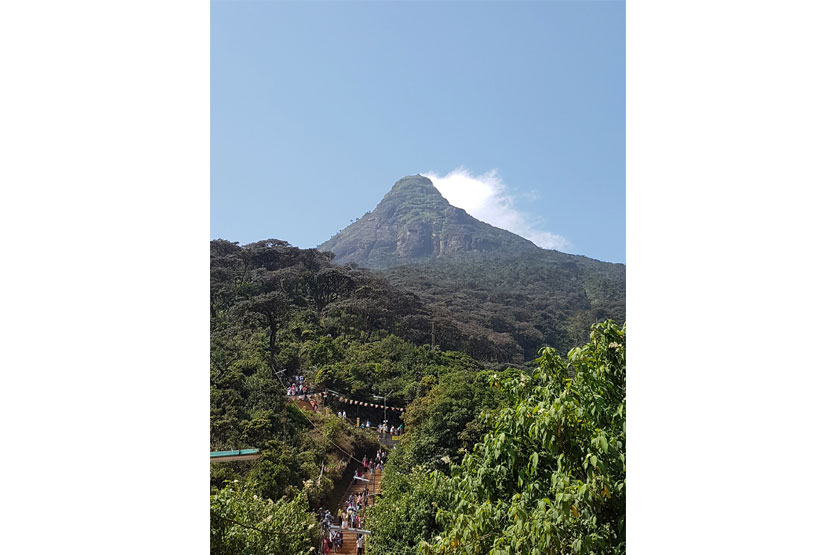 What are the requirements to join as a volunteer for this event?
Currently, we have had the required amount of volunteers signed up for the project through our event page. However, if there is anyone interested, they are welcome to contact us and we can connect them for future projects.
The requirements of a volunteer for this project, was mainly the interest and passion to work towards the same goal – of cleaning Sri Pada and volunteering time to climb. We had given the options of climbing as well as doing awareness. Those who are first time climbers are welcome as well, since we have those in the team who are experience climbers and will guide the way to the top. We have not limited them to age or any other criteria.
How can they contact you?
We encourage everyone, to share and like our page on Facebook. We also have our Gudppl app available to download on iOS and Android. Let us know your projects and events, as well as if you need volunteers.
Sign up with us to start the new 'social footprint' in Sri Lanka.
Facebook Event Page: www.facebook.com/events/1662424937385604
Gudppl Website: www.Gudppl.com
Gudppl on Facebook: www.facebook.com/slGudppl
Email: [email protected]