The moment you enter Saffron and Blue you are immediately struck by the harmonious juxtaposition of art and architecture which displays the talent of architect Channa Daswatte and the artistic capabilities of a clutch of Sri Lankan artists.
Situated in Kosgoda, this villa is within sight and sound of the Indian Ocean. Owned by one Sri Lanka's foremost advertising gurus Ranil De Silva, the property is now managed by Jetwing and is available for rent by individual rooms or in its entirety.
The architect has made the best use of the plot and built upwards. The villa has two storeys. The ground floor comprises of a private courtyard framed with a sitting area which leads to a large open plan living room facing the garden. A double bedroom, a dining room and a large kitchen are also on the ground floor. A flight of floating steps transports you to the first floor which has a long balcony that spans the length of the property. On one side there is a spacious television room cum den and on the other a cozy room with a sofa bed for extra guests. Climb up to another floor and you find the three bedrooms. Each of the four bedrooms are considered as suites. They are spacious and decorated in rustic colours which lends an air of charm to the property.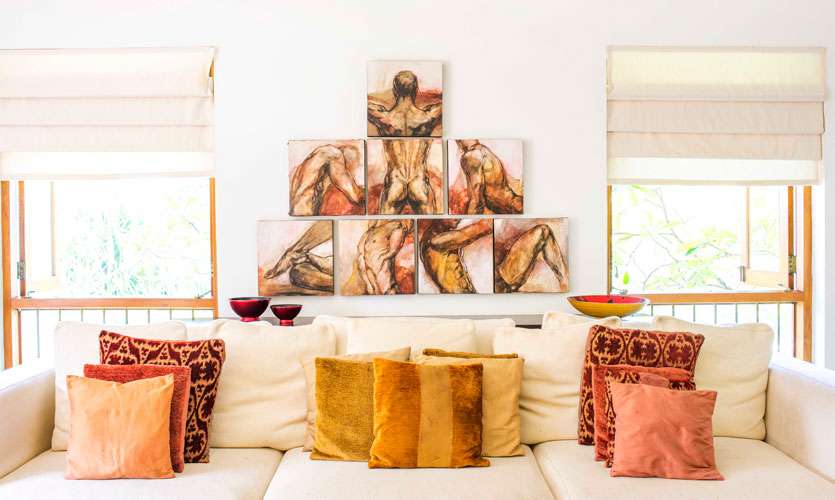 The two rooms at either end each boast a sunk in concrete bath tub in an al fresco setting. A perfect fit for those adventurous guests.
The dining room is one of the focal points of the villa as it has the capacity to sit 12 people. Filled with art and objects d'art the interior is a tasteful blend of Sri Lankan design, atmospheric lighting, polished concrete flooring and period wooden furniture.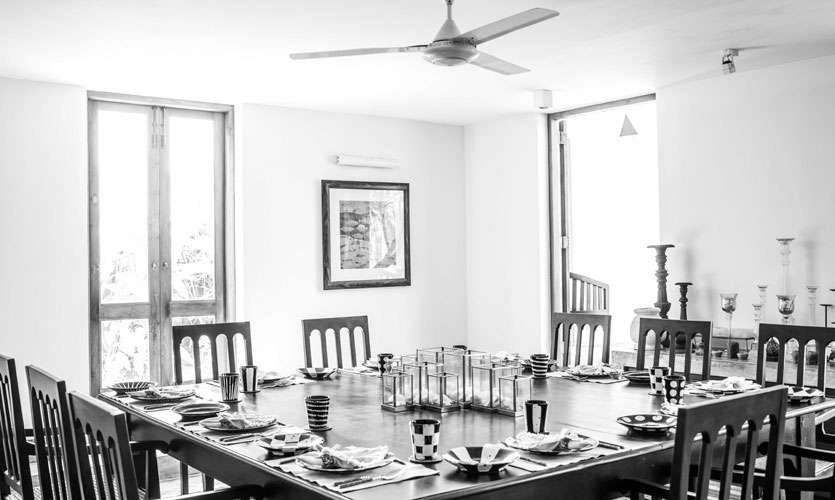 The sliver of a garden is neatly manicured and at its heart is the swimming pool which is perfect for doing lengths especially after indulging in the delightful cuisine created by the onsite staff. There is also a little pergola by the pool where you can sink into the comfortable cushions and engage in some serious rest and relaxation.
The staff at the villa are an obliging crew who double up as chefs and butlers. The cuisine is exquisite. There is an a'la carte menu which offers a selection of eastern and western cuisine. However given the fresh fish and the abundance of local produce, guests are encouraged to request bespoke meals. Their range of Sri Lankan cuisine is especially recommended.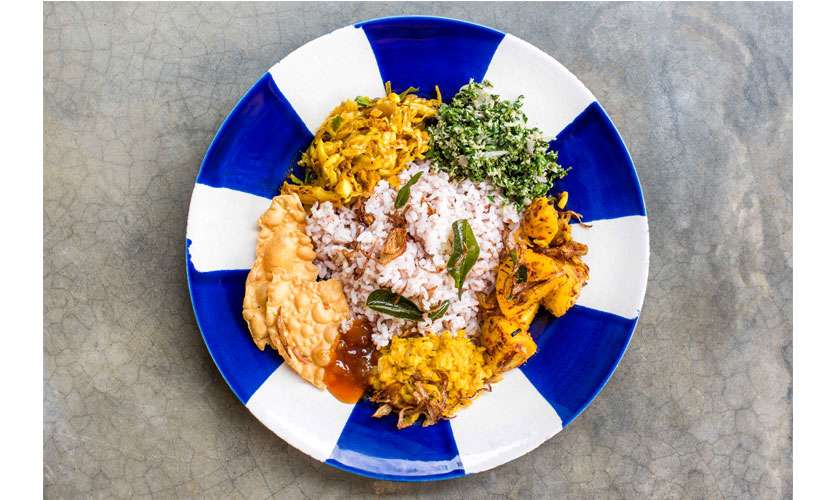 Drawn to its luxe interiors and homely feel, Saffron and Blue is a highly recommended indulgence for those seeking to reenergize their vibe.
Photos: Alice Luker