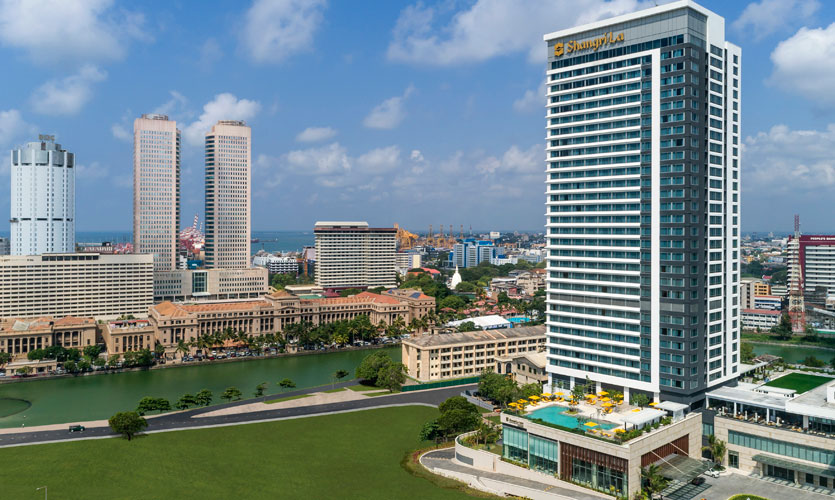 Combining modern luxury and legendary hospitality with authentic Sri Lankan charm, Shangri-La Hotel, Colombo is a place where the city comes alive, and is set to become an icon for the city of Colombo.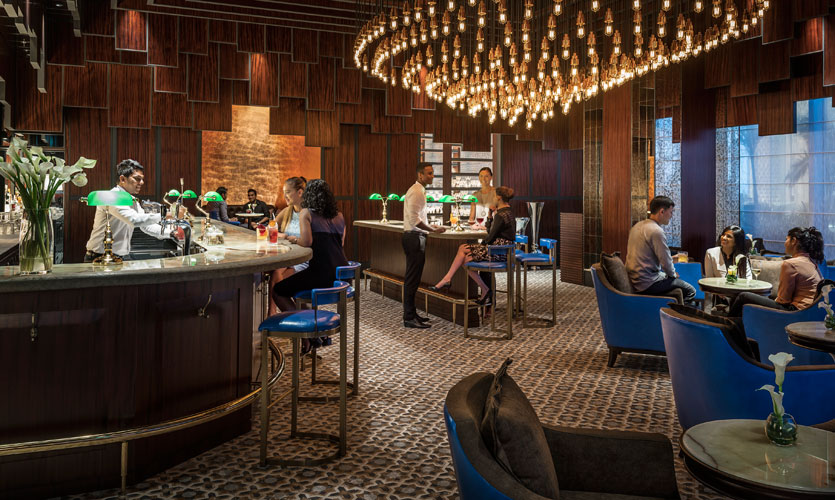 Shangri-La Hotels and Resorts celebrated the opening of Shangri-La Hotel, Colombo with an inauguration ceremony that signalled the city's most highly anticipated hotel launch in nearly 30 years.
The official opening was graced by His Excellency Maithripala Sirisena, President of the Democratic Socialist Republic of Sri Lanka and Honourable Ranil Wickremesinghe, Prime Minister of the Democratic Socialist Republic of Sri Lanka, ministers of the government of Sri Lanka, key representatives of Shangri-La's owners and management, dignitaries, diplomats, other government officials and business partners.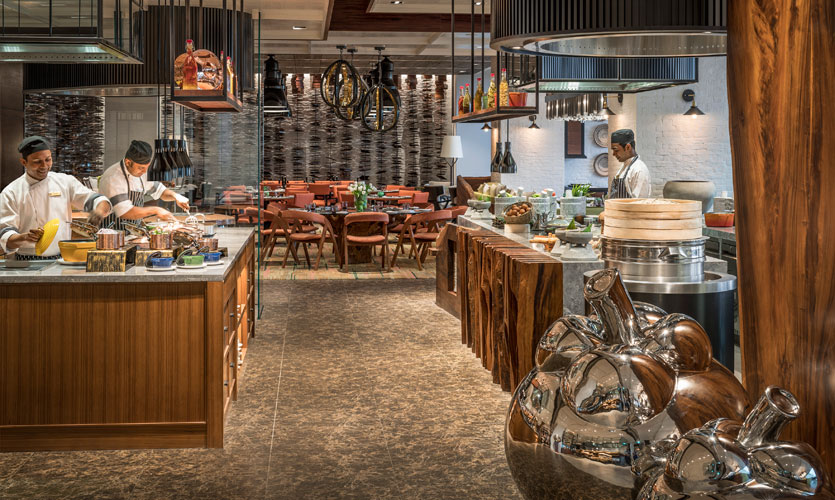 The ceremony entailed the cutting of the ribbon to mark new beginnings and the unveiling of the plaque by His Excellency Maithripala Sirisena, the President of Sri Lanka. To signify the symbolic merging of two countries, China and Sri Lanka, rituals from both cultures to mark prosperity were performed. Dotting of the lion's eye in Chinese culture is believed to herald good luck and good fortune, whilst the age-old tradition of lighting the oil lamp marks auspicious new beginnings in Sri Lanka.
The ceremony also saw the hotel's first guest check-ins by Jacqueline Fernandez, the internationally acclaimed Sri Lankan actress, and two of China's most prominent influencers, Mr Fan Yi Ren and Ms Lu Lu.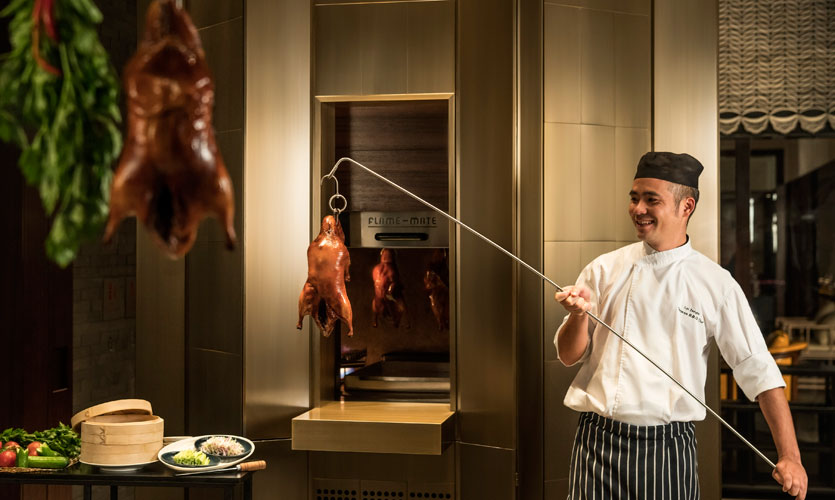 Located at the exclusive One Galle Face address, Shangri-La Hotel, Colombo marks the group's second foray into Sri Lanka – a year-round destination where beaches, heritage and cultural sites, nature and wildlife viewing are part of the unique island experiences. Offering a new perspective of the city are the hotel's 500 guestrooms and suites, and 41 serviced apartments with uninterrupted views of the Indian Ocean, Beira Lake and the city skyline.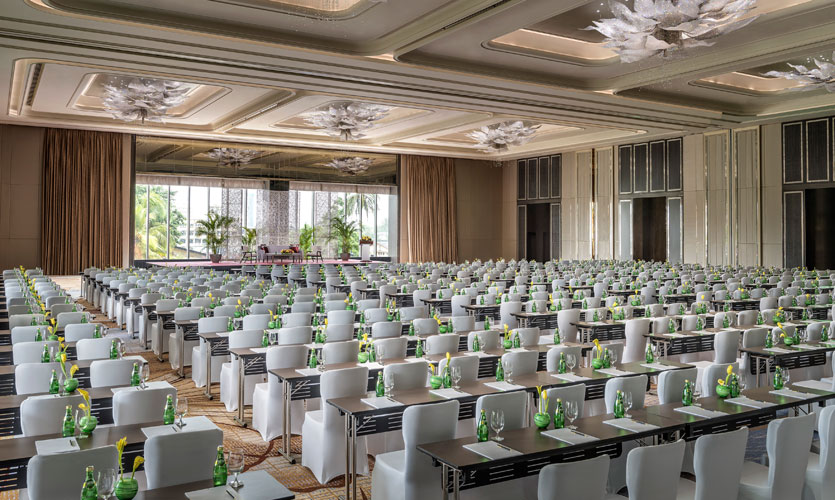 The modern guestrooms' colour combination of teal and brown reflect their coastal surroundings. Rooms range in size from 42 square metres to 210 square metres and are luxuriously styled in marble, silk and Sri Lankan touches to complement the magnificent vistas.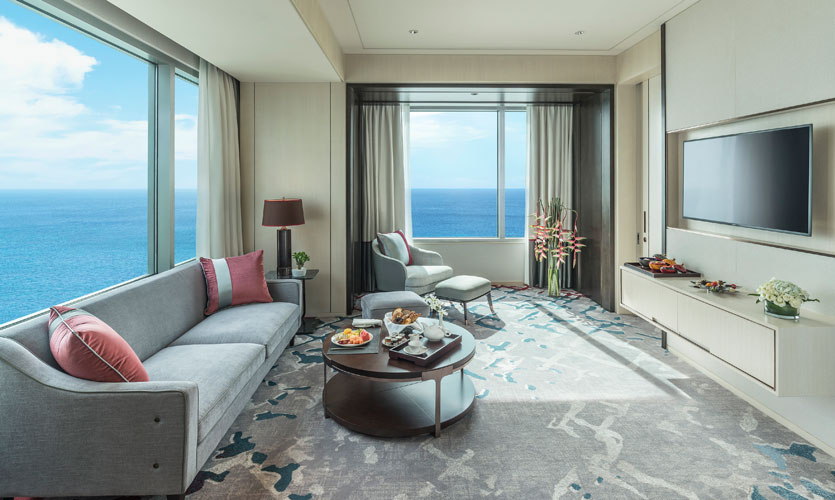 Positioned on the top three floors of the hotel are Horizon Club rooms, which include benefits such as in-room check-in and check-out, breakfast, cocktails, dedicated Club Concierge service and access to the Horizon Club Lounge on the 32nd floor – the city's only exclusive lounge with views of the ocean.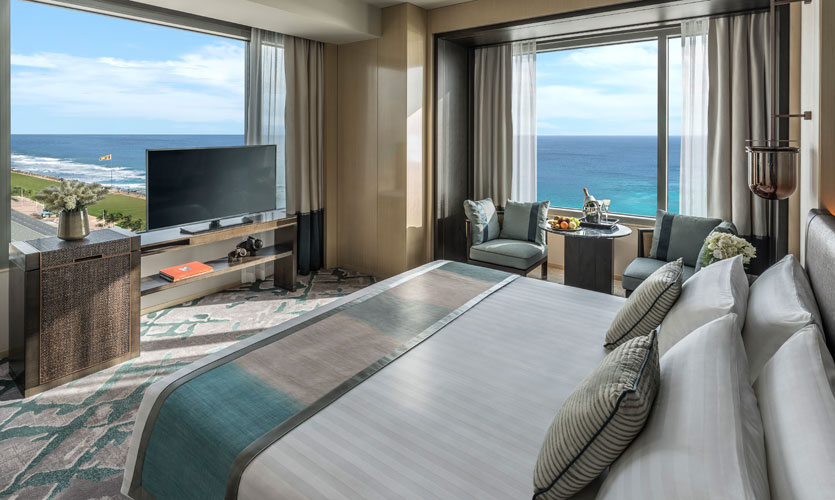 Created to convey a sophisticated residence in the city, the hotel's 34 suites each come with a personal butler and access to the Horizon Club Lounge. The three, one-bedroom Specialty Suites overlook the Indian Ocean, while the Shangri-La Suite is the largest, at 210 square metres, with three bedrooms and unparalleled sea views.
Long-stay residents can take advantage of 41 one or two-bedroom serviced apartments featuring a fully equipped kitchen and living room.
Set to enhance Colombo's dining scene and offer guests a multi‐faceted lifestyle hotspot are the hotel's six restaurants and bars. Table One, named after the hotel's prestigious address at One Galle Face, showcases interactive cooking stations uniquely themed around cooking techniques. Appointed with distinctive cinnamon stick detailing on the ceiling and tree inspired features, the dining space is open daily from morning to midnight.
The hotel is also home to Shangri-La's renowned Shang Palace Chinese restaurant, which is decoratively inspired by China's traditional Siheyuan houses and features old wooden beams that were once part of these historical residences. Taking centre stage in the restaurant is a custom-made duck oven where all duck orders are wood-fired then carved table-side. In addition to a curated menu of traditional cuisine from Sichuan, Dongbei and Canton, Shang Palace also boasts an open dim sum kitchen, a market style crab kitchen and private dining room.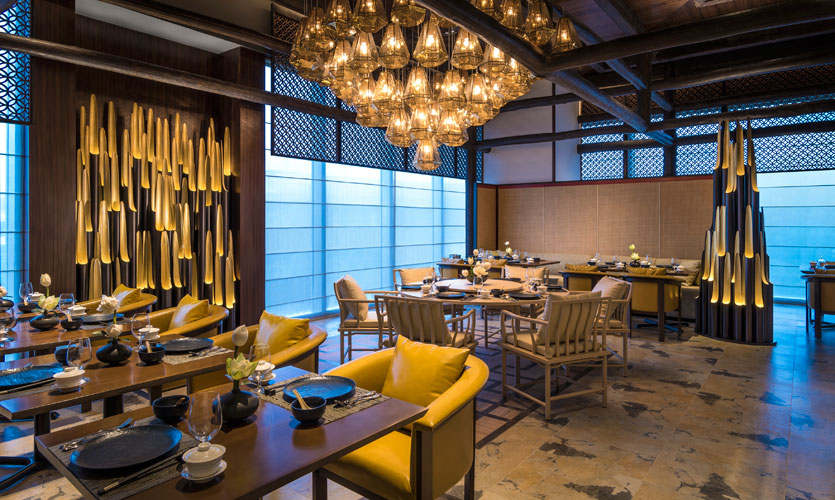 Stylish and elegant, the 204-seat Capital Bar & Grill serves steaks, grilled seafood and the city's most extensive whisky selection. Guests can expect four ambiences – a buzzing and energetic bar with live jazz performances; "The White Room" for private dining; the vibrant "Blue Room" with a show kitchen; and alfresco dining on the breezy terrace.
Kaema Sutra, a Sri Lankan themed restaurant and bar led by Colombo's celebrity chef Dharshan Munidasa, highlights the evolution of Sri Lankan cuisine using the island's aromatic spices, rich ingredients, traditional cooking techniques and influences from various regions. The space, dressed with intricately carved elephants and vibrant masks depicting folktales also offers an airy outdoor area framed by tiki torches to create a tropical island feel.
At the Sapphyr Lounge, afternoon tea is meticulously prepared by tea sommeliers and served with jewel shaped treats in celebration of the country's moniker, 'Gem Island'
Shangri-La Hotel, Colombo's facilities continue with the largest event portfolio in Sri Lanka. Over 3,500 square metres of space including two ballrooms, an outdoor lawn and several function rooms can host up to 3,000 guests. Intended to appeal to large conferences and events, and complement the island's attraction as one of Asia's top MICE destinations alongside Bangkok and Singapore, the property is perfect for weddings, social functions and gala dinners, and offers Shangri-La Events Collection expertise and benefits, to create memorable curated experiences and bespoke incentives.
With a focus on wellbeing, CHI, The Spa offers seven treatment rooms and a selection of traditional Sri Lankan and East Asian therapies. For those seeking serenity and the opportunity to unwind, the warm temperatures on the hotel's spectacular sun terrace or the large swimming pool overlooking the Indian Ocean and Galle Face Green are hard to resist. A 24-hour Health Club and recreational activities for kids at the Cool Zone are also available.
For guests, Shangri-La Hotel, Colombo unlocks the most vibrant and undiscovered experiences in the city, with a collection of bespoke cultural and historical tours providing privileged access to places that are not on conventional tourist maps, namely front-row seats at cricket matches, specially curated sunset heritage walks, meetings with Sri Lankan artists and even private previews at the city's top jewellers. For more information and reservations, telephone +960 689 7888, e-mail reservations.slcb@shangri-la.com or visit www.shangri-la.com/colombo.
Shangri-La Hotel, Colombo is part of the first phase opening of a 10-acre mixed-use development along Galle Face Promenade. The site incorporates an office tower offering 60,000 square metres of premium office space, two residential towers with 390 apartments, and a high-end shopping mall carrying emerging home-grown and international high-street brands across seven floors of shopping, dining and entertainment.
Hong Kong-based Shangri-La Hotels and Resorts currently operates over 100 hotels with a room inventory of over 41,000. Shangri-La hotels are five-star deluxe properties featuring extensive luxury facilities and services. Shangri-La hotels are located in Australia, Canada, mainland China, Fiji, France, Hong Kong, India, Indonesia, Japan, Malaysia, Maldives, Mauritius, Mongolia, Myanmar, Philippines, Qatar, Singapore, Sri Lanka, Sultanate of Oman, Taiwan, Thailand, Turkey, the United Arab Emirates and the United Kingdom. The group has a substantial development pipeline with upcoming projects in Australia, mainland China, Cambodia, Indonesia, Malaysia, Saudi Arabia and Sri Lanka. For more information, please visit www.shangri-la.com.