With Christmas barely two months away, Europe is gearing up to hold their traditional Christmas markets. Dotted around various towns and cities across Europe, these Christmas markets are wonderful places to experience shopping for traditional gifts, many of them homemade by local artisans.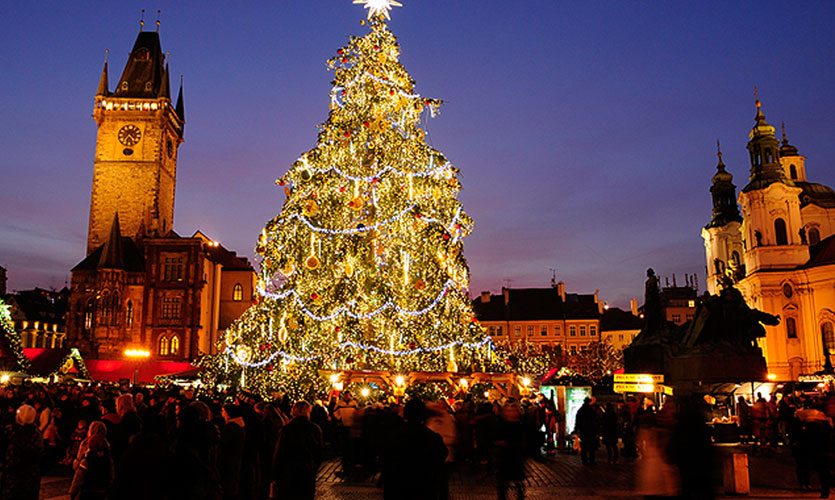 Huddled together most often in the town square, pretty little stalls are filled with shiny decorations, handmade figurines and local cakes sweets and other produce. Coupled with the aromas of sizzling sausages, sweet gingerbread, children's laughter, sleigh bells and choirs singing traditional Christmas songs, this is indeed a unique atmosphere.
The appearance of the Christmas markets herald the beginning of advent. For many hundreds of years these Christmas markets have added light and colour to the long cold winter nights in Europe. It is said Vienna's December market dating back to 1296 is the precursor to the Christmas markets. At the time, emperor Albrecht I permitted shopkeepers to hold a market for a day or two in early winter to afford the villagers a chance to stock up on supplies to last them through the winter months.
With the passage of time, people started setting up stalls to sell baskets, toys and other wooden decorations alongside almonds, roasted chestnuts and gingerbread. These were purchased to give as gifts during Christmas, these winter markets eventually became known as Christmas markets. Germany lays claim to holding the first Christmas markets in Munich in 1310, Bautzen in 1384 and Frankfurt in 1393.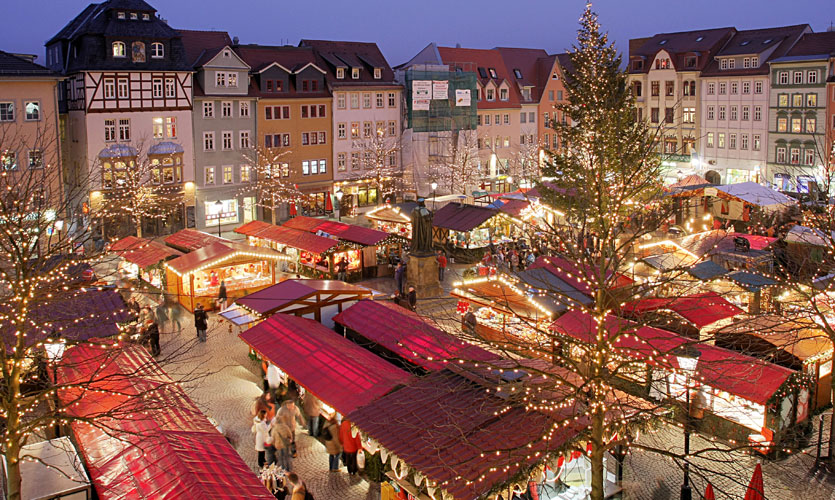 Nowadays during the lead up to Christmas, most towns across Germany have a Christmas market. Wintermärkte (winter markets) began to spring up all over Europe.
Several cities in the UK, US and Canada also hold Christmas markets, where visitors can enjoy traditional foods like Zwetschgenmännle (figures made of decorated dried plums), Nussknacker (carved Nutcrackers), Gebrannte Mandeln (candied, toasted almonds), and freshly-grilled Bratwurst. Favourite beverages include Glühwein (hot mulled wine) and Eierpunsch (an egg-based warm alcoholic drink). More regional food specialties include Christstollen (Stollen), a sort of egg bread with candied fruit from Saxony, and hot Apfelwein and Frankfurter Bethmännchen from Hesse.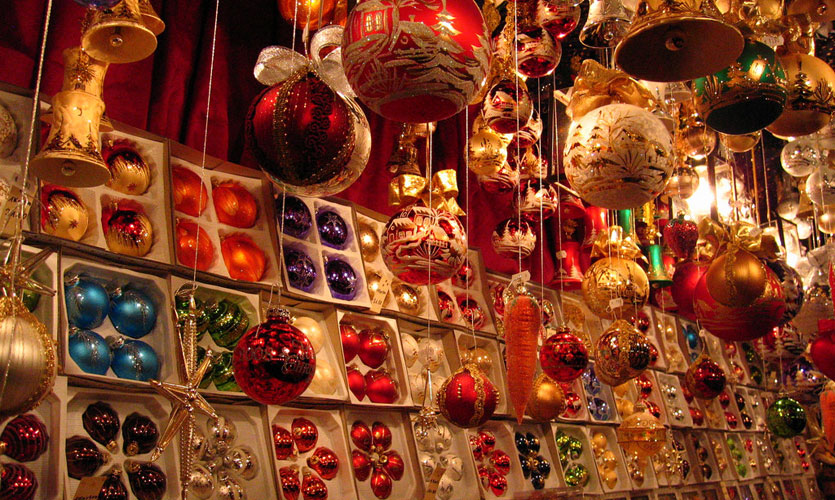 Many other handmade items, toys, books, Christmas tree decorations and ornaments can be found at a Christmas Market. Discover the most beautiful Christmas markets such as the German Christmas markets in Aaachen, Dresden, Cologne, Rothenburg ob de tauber, Leipzig and Nuremberg but also the magic of Christmas in Austria with the Christmas markets in Vienna or Graz You also can also choose some of most beautiful Christmas markets in France, with Strasbourg, Lille, colmar and Metz as well as in Tallinn, Prague, Budapest, Brussels, Madeira, Helsinki, Manchester and Zagreb awarded twice in a row as European Best Christmas Market.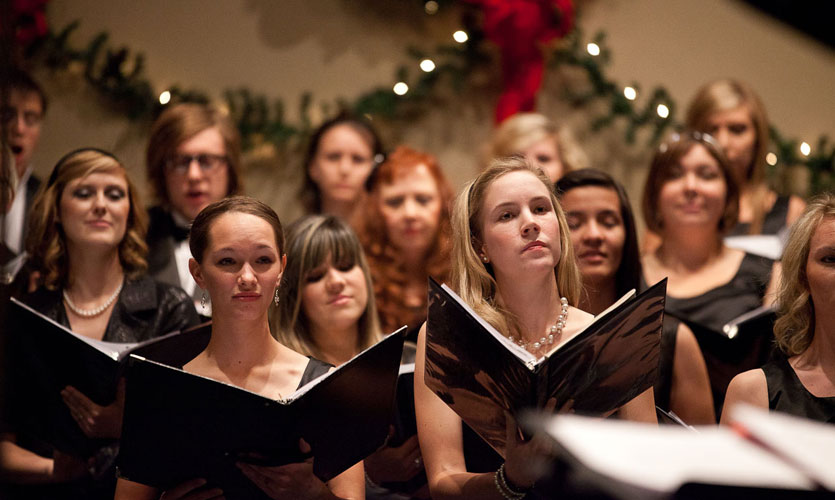 Christmas markets combine the charm of tradition with the excitement of an open-air marketplace. Many leading tour operators in Sri Lanka offer organised tours to the Christmas markets in Europe.