Sriyangani Dhanapala talks about her travels and taking on Instagram to share her hobby with all those who have caught the travel bug and waiting to catch it!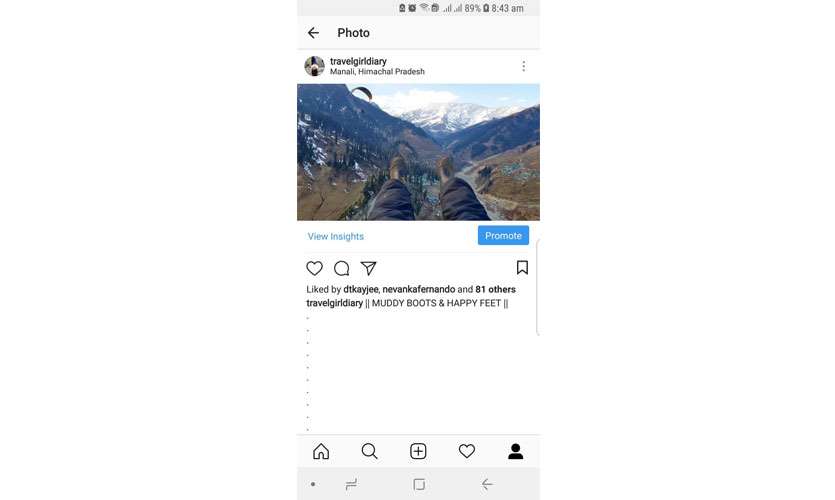 1. How did you get into
travelling
and why?
Three years ago, I didn't even own a passport, I had never seen anything outside of Sri Lanka, except in pictures and videos. I didn't have the need or the passion to see what the world outside Sri Lanka was like. That's when I was suddenly informed that I had to prepare for a business trip to the Maldives. I loved it. Shortly after, I had to make another visit to the Maldives and this time it was for a month. I fell in love with the country all over again. Every opportunity that I got in between all of my work, I used it to experience the culture, the cuisine, the beautiful surroundings and spent as much time as I could learning everything I could about the country from the locals.
These two trips are what got me into
travelling
. I felt like this was my purpose. It gave me a new perspective on life and opened my eyes to
something
new and exciting. This world is vast, and I had only experienced a single country. I wanted to experience it all. That is why I got into
travelling
.
2. What made you want to Instagram your travels?
Instagram is rampant with foreign travel bloggers posting pictures of their trips to other countries, but I couldn't find many Sri Lankans doing the same. There was no one to inspire Sri Lankans to get out there an see the world, without booking 'your everyday' tour package from a travel agent. I wanted to be someone who they could draw inspiration from, to help them find unique destinations and experiences and to also help them understand that you can see the world while doing a corporate job. You just need to put in a bit of heart and effort into it.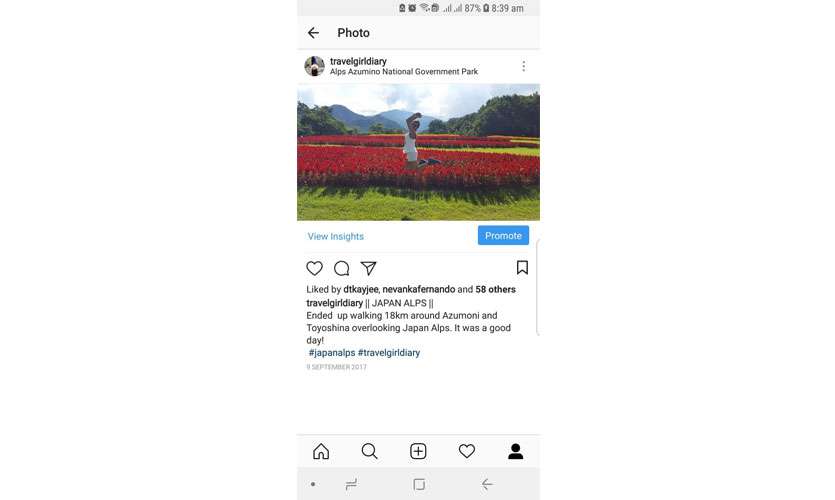 3. How do you decide on which countries to visit?
Lots and lots of research. I weigh my personal interests with the research material that I find. It all depends on what I want to experience in a particular country. I tend to favour destinations that are abundant in natural sites, have strong and ancient cultures, and of course great food! I like to experience the local culture first hand, like getting into a Kimono and exploring the famous religious sites in Tokyo, wearing a hanbok to a palace in Seoul, singing over a pint with the locals in Brussels Square or participating in an early morning yoga meetup with the locals in India. So do your research and pick the right country for you. You'll end up having more fun that way.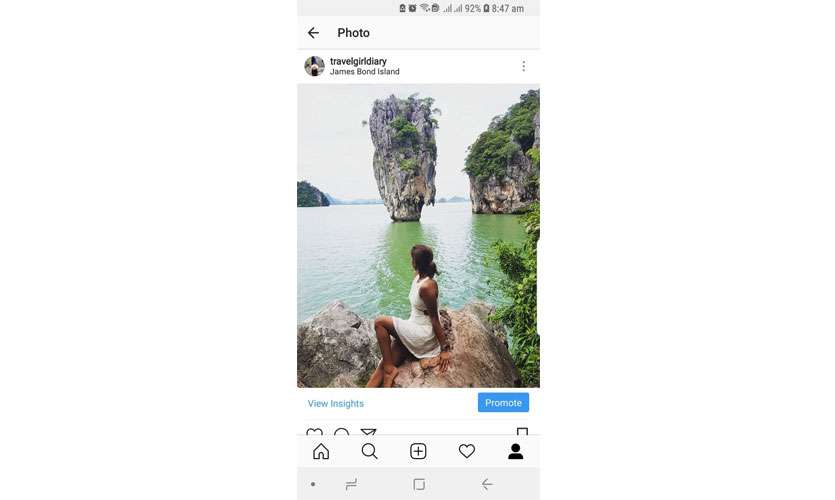 4. How do you manage your time and expenses as a frequent traveler?
This is one of the more challenging aspects to travel frequently. Doing a corporate job means you have a lot of responsibilities, and free time to travel could be hard to come by. But, if you sacrifice your leave and cut out all the unnecessary expenses you
incur
during a month, you'll be able to save quite a substantial amount and have the time you need to travel. It pretty much boils down to giving up things to do what makes you happy. Travelling makes me happy so I don't mind using all my money and free time to do it.
5. What kind of traveler would you say you are?
A savvy traveller. I know how to find the best deals to ensure you get to travel comfortably without having to settle. It's all about doing your research.
6. What do you always have with you when
travelling
?
There are few mandatory items that I carry with me but if I had to name one, it would be a sturdy pair of trekking boots.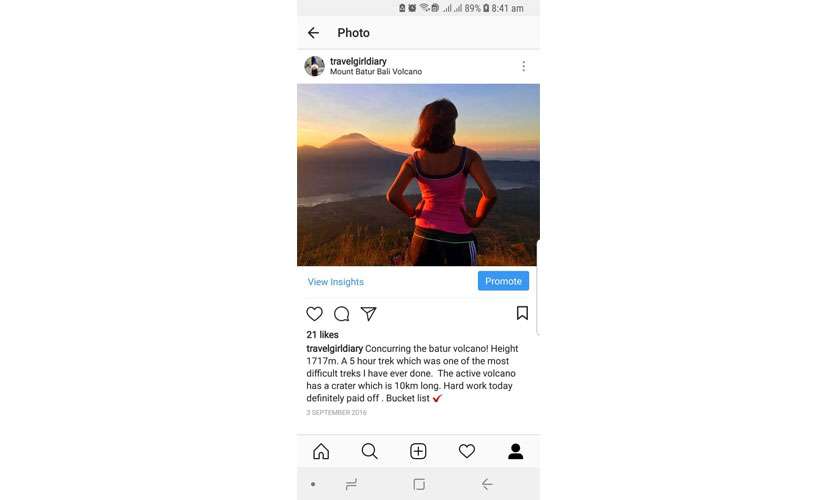 7. Things you make a point to do or purchase in every country you visit
I rarely shop. Personally, I don't enjoy visiting malls and spending hours trying to find clothes and accessories. I can do the same thing here in Sri Lanka. Instead, I choose to invest my time and money on experiences like hiking, paragliding, parasailing and snorkeling to name a few. I also don't visit theme parks. Instead, I climb volcanoes and explore forests, which give me my fill of fun.
8. What travels you have in plan next? (travel timeline for 2018)
Immediately on my agenda is Singapore, for a relatively short visit and then it's off to Turkey!
9.The list of all the countries you have visited
Maldives, Malaysia, France, Belgium, Netherlands, Thailand, India, Japan, Indonesia, Vietnam, China and South Korea
10.The top ten countries of those you have visited and why
I will say my top five since I don't have a long list of countries that I have visited.
South Korea – Visiting this country was like going home to me. No other statement would explain how much I love this country
Japan – Because of its people, how much of respect they give to others. It is unbelievable!
France – Since getting lost in Paris, walking around in streets without a plan is one of the best things that one can do in his/her life
Bali – this was a solo trip I did. Yes , I went to the honeymoon land alone. I
climed
Mt.Batur, an active volcano at 4am and watched the sunrise. One of the magical moment of my life.
India – My first snowfall was in Manali. You will be in absolute shock on how much of nature you see near Himachal Pradesh. You can find your lost soul if you spend a few days here.