Colombo, 01 December 2017: OPPO, the camera phone brand enjoyed by young people around the world, partnered with Victoria's Secret for its annual fashion show – Victoria's Secret Fashion Show 2017 as the Official Smartphone Partner. This is the first time, the Victoria's Secret Angels were in Shanghai, China.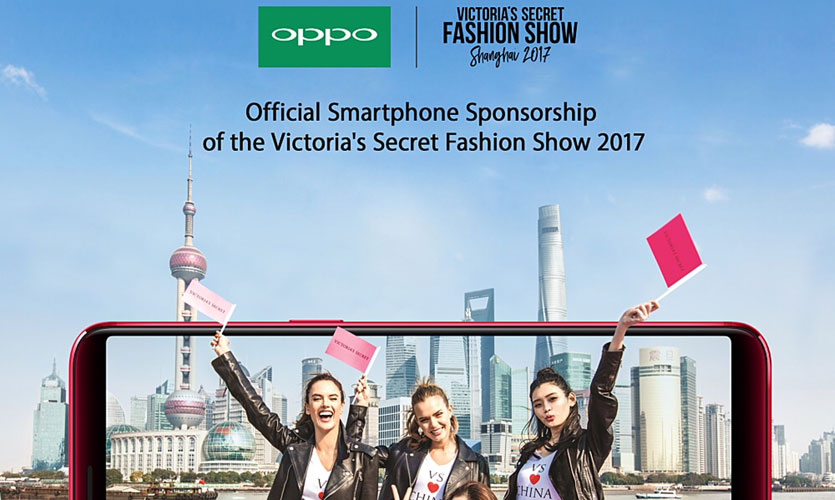 With OPPO being te favorite camera phone for young people, the highly anticipated Victoria's Secret fashion show was the perfect partnership. OPPO started the selfie beautification trend and continues to be synonymous with the best camera phones while Victoria's Secret is known for being sophisticated and desired by women around the world. OPPO is also delighted to announce Victoria's Secret Angels' at the show - Lily Aldridge & Candice Swanepoel as International ambassadors of OPPO.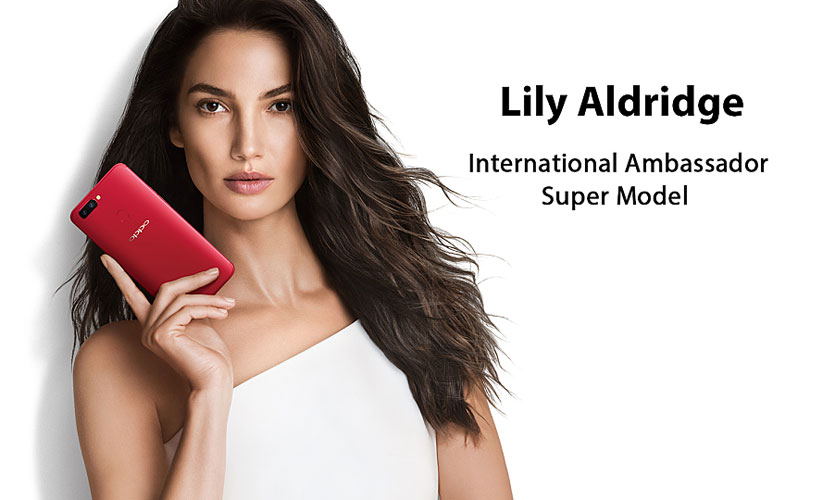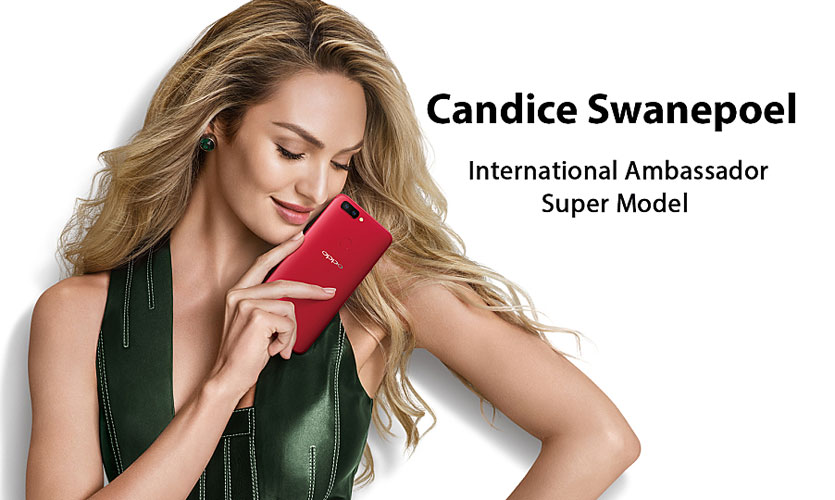 All Eyes on Us
OPPO F5 shared the glamorous stage with the Victoria's Secret Angels in Shanghai. Fans can still follow OPPO social media for the latest updates while Victoria's Secret Angels had shared selfies and video with their millions of fans across the world.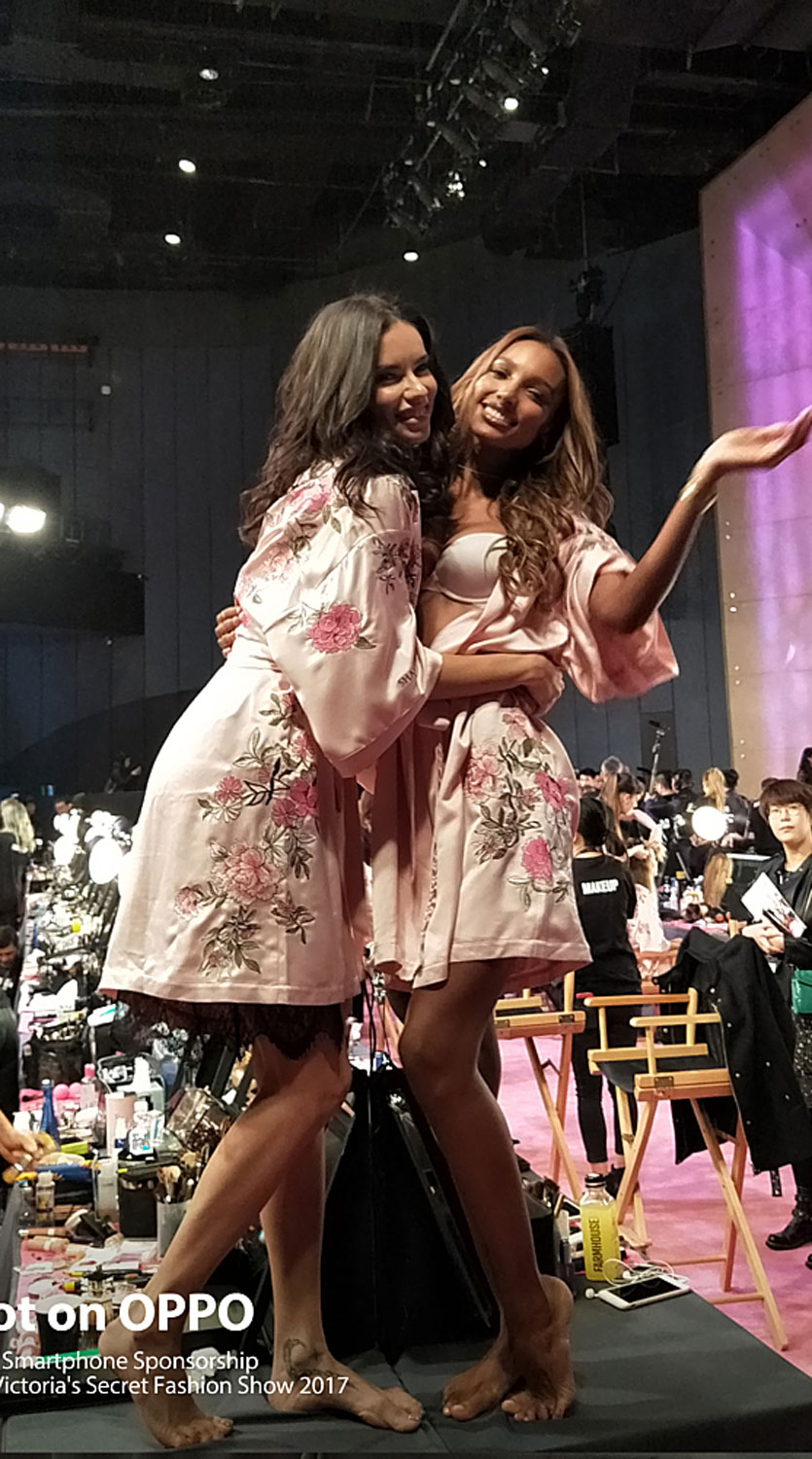 About OPPO
OPPO is an ever-evolving global smartphone brand dedicated to delivering customers with the most extraordinary experience through innovative technology, meticulous design and camera expertise.
For the last ten years, OPPO has been focusing on manufacturing camera phones, while innovating mobile photography technology breakthroughs. OPPO was the first brand to launch smartphones with 16MP front cameras. OPPO was also the first brand to introduce the motorized rotating camera, the Ultra HD feature and the 5x Dual Camera Zoom technology.

In line with its deep insight of young people's behaviour, OPPO first launched selfie-focused smartphones in 2016 - Selfie Expert F series in Sri Lanka. Its first batch of products received a warm welcome and the brand leads the trend in the industry. In 2016, OPPO was ranked as the number 4 smartphone brand globally, according to IDC. By now, OPPO provides excellent smartphone photography experience to more and more young people around the world.

Copyright©2017 OPPO. Any information contained in this press release may be subject to change without prior notice. For our products and services, the only provisions for guarantee are stated in the warranties that accompany those products and services. Content in this press release does not constitute additional warranties. OPPO shall not be liable for any technical and editorial errors or omissions contained herein.
For more information, please visit:
Website: http://www.oppo.com/lk/index.html
Facebook: https://www.facebook.com/opposrilanka/
Instagram: https://www.instagram.com/opposrilanka/

For any queries, please contact:
OPPO South Asia HQ Contact: Mr. Avishek Kumar,
E-mail: avishek.kumar@oppomobile.in
OPPO Mobiles Sri Lanka
Ms. Kalpa Pathirana
Email: kalpa.oppo@gmail.com
Mobile: 0776 – 328 376
Commu1
Mr. Nishan Magodaratna
Email: nishan@commu1.lk
Mobile: 0712 – 78 79 80