This week I was tagged in a new location that's trending, Villa Birdlake which is located in Hikkaduwa
Overlooking breathtaking garden and lake views, which is an interesting view when you travel down south. The rooms feature a private balcony. And it comes with a story and it's been a project done by a known social face Treshan Weerasooriya Pereira. I sat down to ask a few questions.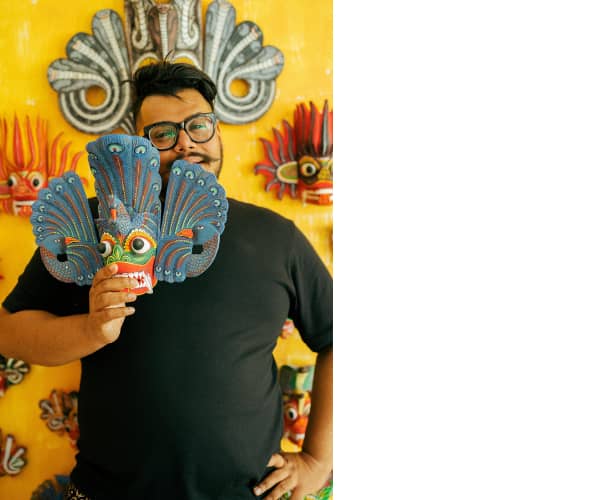 How was it working on Villa Birdlake?
It's been quite challenging, with the ongoing pandemic, and getting the property ready has been quite a task. Despite the many struggles of construction and other delays, we were determined to complete it successfully and deliver a hotel we are proud of!
I'm told this place has a history. Tell me about it.
The property was erected more than 45 years ago by my grandfather the late Hubert Edwin Weerasooriya. He was a prominent lawyer from the Galle District, Southern Province of Sri Lanka. Adding to his achievements, he was a Crown Proctor, Acting Magistrate of Galle and Vice President of the Bar Association of Sri Lanka and the President of the Bar Association of Galle, an ardent reader, and an author. The property was originally a private residence, however, with the passage of time and a passion, the hotel has undergone renovations in the past three years with great pains taken to protect the original structure and features of this property's rich character and history.
What would you say is the special factor?
It is our interior. Featuring artsy interior decorations and nature-inspired details with ample natural light, our hotel features a neutral colour palette complemented by earthy accents, creating a comfortable and inviting environment. The stunning interior is inspired by the beauty of nature and the surrounding vista and flora, the furniture and designs are comfortable and luxurious. The expansive rooms and property features bespoke artwork and crafts, guests can enjoy the attention of a concierge and curated culinary dishes throughout their stay.
Tastefully furnished, the interior stands out on its own. The walls are adorned with decorations, all hand-picked by us, The rooms have a tropical vibe running through them. Trademark style extends to all living spaces. The contemporary approach to decor truly soothes the senses and the well-thought-out floor plans allow in plenty of light and makes you feel energised.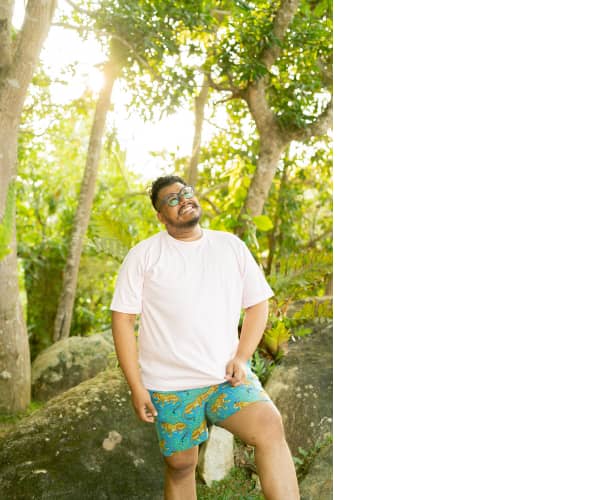 How About the rooms?
Villa Birdlake is spaciously built-in one and half acres of land, ten rooms are spread out through two floors which contain all modern amenities. It is a unique hotel destination offering unparalleled hospitality and a personally tailored experience with top-notch hospitality. All rooms have a 180-degree feature nature-inspired view of the lake. The hotel offers a fusion of modern and stylish accommodation of 10 rooms; including 4 deluxe rooms with lake view, 4 garden access rooms with direct access to the lake & infinity pool, and 1 suite comprising 2 rooms of which one has differently able facilities, exclusive lounges, and Jacuzzi. All rooms at Villa Birdlake are fitted with a flat-screen LCD TV, mini-fridges, tea/coffee making facilities, an en-suite bathroom fitted with all amenities, and free Wi-Fi throughout the property. The infinity pool overlooks the stunning Hikkaduwa Lake and a built-in Jacuzzi seating.
Would you say it child-friendly? Pet friendly?
Yes, we cater to everyone! For couples and families who could bring their pet along.
Food is always the main factor when we set out on a holiday. What's special about the menu?
The dining options are varied and specialise in fusion cuisine. Chefs use local ingredients, some from their garden to prepare delectable Sri Lankan cuisine, some of which are the family's secret recipes and an assortment of international fare. The restaurant is also open for dining for everyone. The luxurious surroundings, exceptional dining, and unforgettable service combine to create an outstanding experience for their guests.
It sure was a relaxing experience, as the place is just a month old everyone is getting their groove on, but soon I'm sure things will be smooth and running. The pool sure is a beauty overlooking the lake. So if you want to keep away from the sea when at Hikkaduwa- this is a perfect spot to check into.
This column is all about promoting Everything LOCAL. If you feel you have something interesting and I need to write about - just tag me @danuinnasithamby on Instagram or Facebook.
Photography by - UVIN