Today I was tagged on Stripes & Checks, a brand that has become a part of every gentleman's closet. It's hard for everyone to find a shirt off the rack as we all have the rice tummy - Bath Bada. Well, these guys have given men the confidence and also the choices in making outfits beautiful. I sit down to speak to the boys about what made this brand what it is today.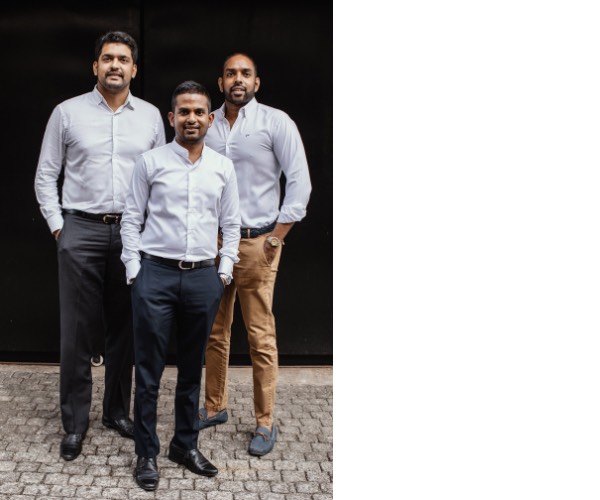 With all the distractions in place, how hard is it to run a business that's local?
We're feeling the effects from all directions. Costs of supply have risen along with, or more than the exchange rate and operational costs have increased as well with utility tariffs and salary adjustments. We've tried our best to keep any price adjustments as reasonable as possible, but the reduced disposable income has made a serious dent in our sales. Adding to this, we're competing with migration opportunities to retain staff which together with the rest of the issues make an unholy business environment at present.
Your brand has always been known for the fabrics, how has it been with the last few months?
The last few months have been manageable compared to the middle of 2022 when the economic situation impacted our ability to import our fabrics. We're able to import fabrics now but the demand isn't the same as it was a year ago.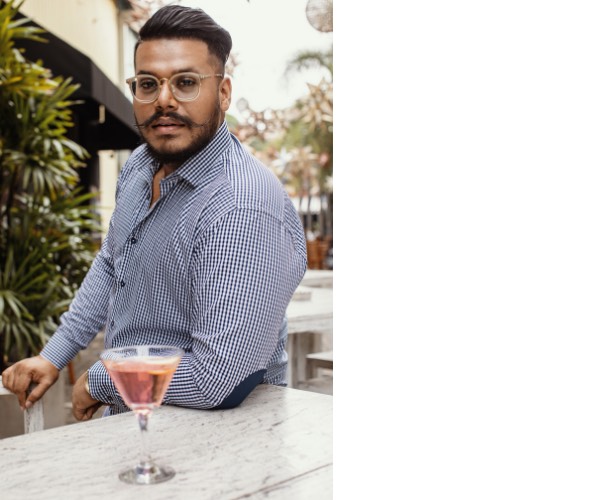 How would you best describe men and their take on fashion?
From what I have experienced in the past with our customers, most men like to play it safe. Subtle over bold, simple over flashy would best describe it
Have you ever thought that concentrating on women's outfits can give you more turnover?
Womenswear requires additional technical expertise and investment for which we feel the timing is not right now.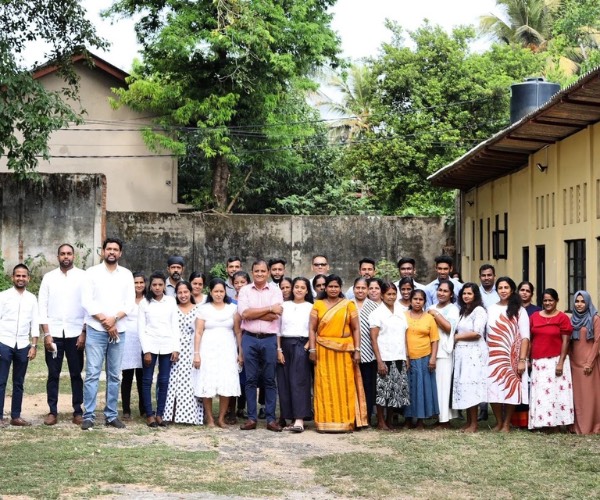 When the three of you met up. How did this business module take off?
We always had an issue with buying shirts in Sri Lanka with varying body shapes and heights. This resulted in us wanting to start a brand of shirts that were made to fit all body types – and that was the birth of Stripes & Checks 9 years ago offering custom-tailored shirts for men. It was challenging at the start with none of us having any sort of industry-related experience, but we learnt on the job and continue to learn even today.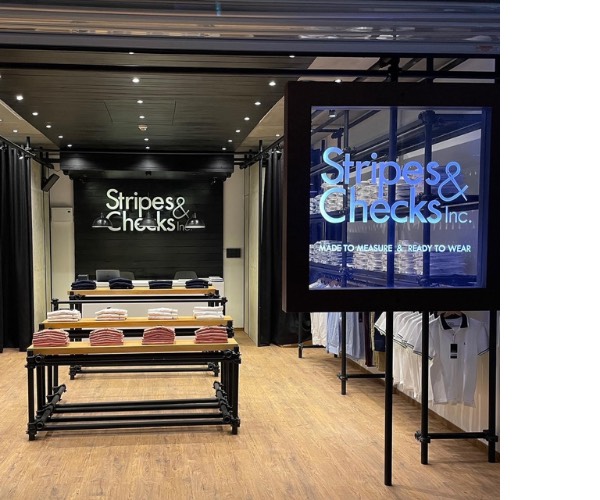 Can you say the men who have walked into your store can be fussy and picky?
Not all of them. Our collections are carefully curated to include everyday staples, subtle styles, and bold designs through which we try to cover the tastes of our buyers. Some can be picky but that's only because they have specific tastes or requirements which our sales personnel do their best to cater for.
How hard is it to make a made-to-measure shirt?
It is a complex and time-consuming process as each shirt is made to an individual's specific requirement and physique. Two men with similar physiques may want a different fit for their shirts. One would want his shirt fitted which he intends to tuck in while the other would prefer a relaxed fit and likes to leave his shirt out. We have many customization options to choose from, from the type of collar, cuff, placket, button, and thread colours, and adding a monogram to make it even more personal which means there is quite a bit of effort that goes into creating a shirt.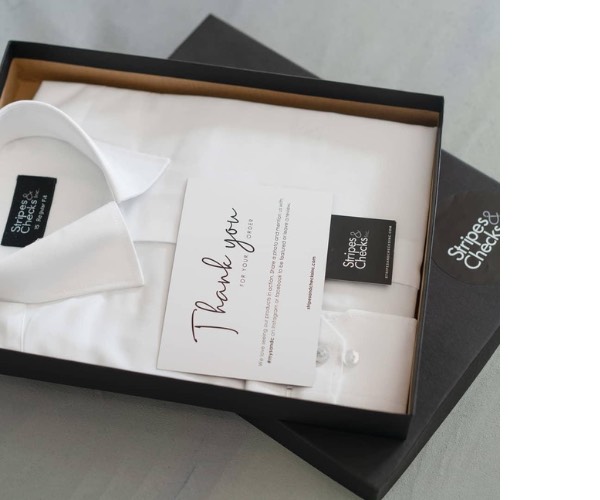 Has the price point been an issue, with the dollar rate?
It certainly has – demand has dipped drastically year over year due to cost escalations. In addition, with the tax increases lowering disposable incomes from the start of this year, we don't expect demand to increase in the short to medium term.