Today my tag was by a local shoe brand which has made us all who are looking out for "style" find it. Just like any brands in our island home right now, we are all struggling to get any imports, so this collection is called authentically Sri Lankan. If you are a shoe lover, or even Bigfoot, like me, you have all the answers with them.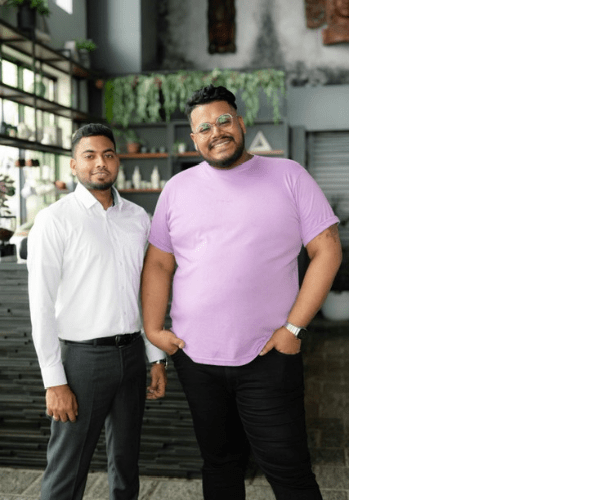 1. What's new in the shoe industry?
The world footwear industry is predicting immense growth in the coming years where a lot of innovation is happening to meet the regular evolving fashion trends but here in Sri Lanka it's tough for the retailers and manufacturers given the current conditions in the country.

2. How hard is it to maintain quality, specifically with the new restrictions?
We're fully geared to producing to European standards. The key is to source the raw materials on time. However, it is quite challenging to source quality raw materials during these tough situations with the import restrictions and currency fluctuations but we forecasted ahead of our purchasing so that we don't have to compromise on the quality.
3. You have introduced a new collection, what's new about it?
Everything is hot about the new collection. It's called 'Authentically Sri Lankan'. Usually, our collection comprises smart casual, casual etc shoes. We saw the vacuum of high-quality formal shoes in Sri Lanka and we have catered/ filled it up with the new collection specially designed and crafted to European standards for the Sri Lankan feet so the Hustlers can keep Hustling.

4. As an industry, have you been able to meet the others and have a conversation about what could be done?
Yes, the governing body of the Sri Lankan Footwear Association is in touch with the officials about the current challenges. But as a local industry, all manufacturers and retailers are doing an immense job. They're striving to keep the footwear industry up and running. I would like to take this opportunity to thank all manufacturers and retailers for making sure each Sri Lankan foot can afford a pair of footwear.
5. How do you still maintain the price point?
We have not compromised on the quality at any point but have looked at other smart ways to reduce our costs. For example, a shoe box would currently cost around Rs. 250 and now we are using reusable shoe boxes. We are keeping our price point as an affordable luxury to ensure our Hustlers get their hands on Tony Pelle at a very affordable price.
8. If someone needs a customized pair, can they reach out to you?
Yes, they can. We are already doing it. We are already full for the month of February. New slots will open up in the first week of March.


9. What does your brand name stand for?
Tony is another word for stylish and sophisticated. Pelle is leather in Italian. So what we
mean to say is Stylish Italian leather products.