Loafer's Diary - Jaffna
The once battle-scarred North of Sri Lanka is rapidly moving along a prosperous path that today these areas have become major tourist attractions. Yalpanam or Jaffna, the capital city of the Northern Province is no different. This predominantly Hindu populated land is known for its fresh seafood, nelli cordial, grape wine, places of religious significance and other features. In this episode of Loafer's Diary we explored the traditional Hindu lifestyles, cuisine and places of attraction in the Jaffna District. We took the train to Jaffna which took seven hours to reach our destination and it is often a comfortable ride. One would come across quite a number of sites which you would miss when travelling by vehicle. During our visit we stayed at The Margosa, a boutique property situated a few kilometres away from the city.
Cuisine
Malayan Café
We firstly visited Malayan Café, one of the most famous eating spots in the Jaffna town. Located at the Grand Bazaar, Malayan Café boasts of its delicious cuisine prepared from fresh ingredients such as ghee. While at this venue we decided to taste their Masala Dhosai and Paper Dhosai.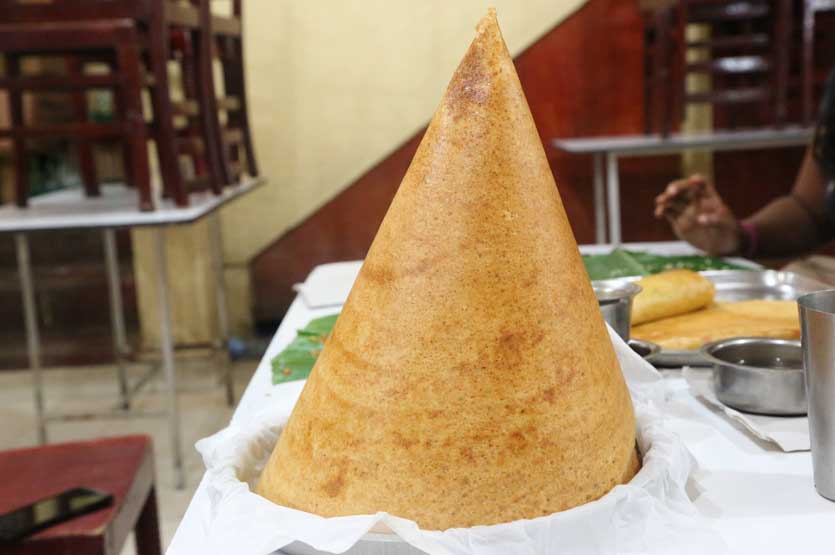 The Paper Dhosai (Rs. 130) was quite crispy as it is usually found in Indian restaurants in Colombo. However the texture and flavor was distinct and it was a perfect combination with the sambaaru and the traditional green chillie paste which are served sides.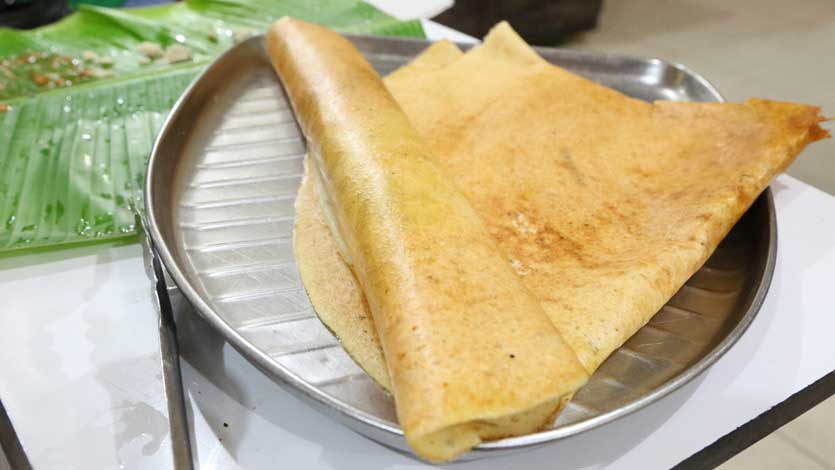 The Masala Dhosai (Rs. 120) had a rich texture made of rice and ulundu flour added with a spicy potato paste in the middle.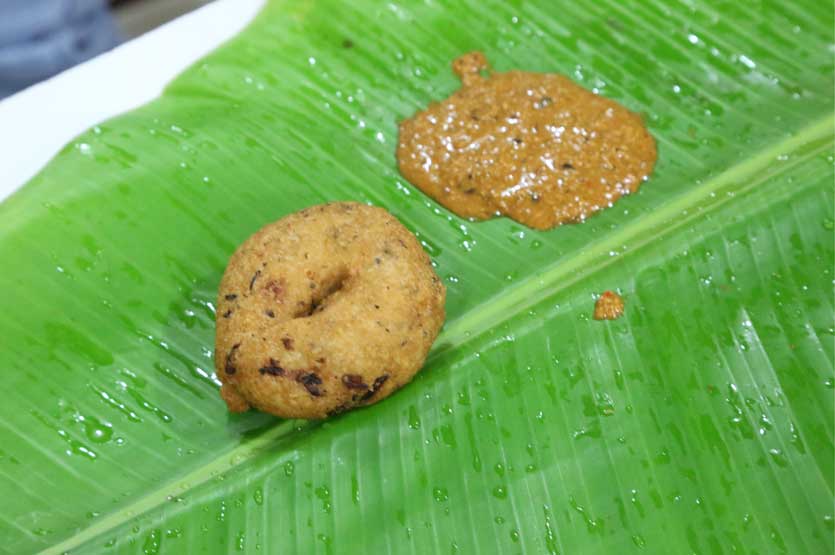 They also have other varieties of Indian food including poori, chapaati and other specialties. One significant feature at Malayan Café is that food is served on banana leaves. The staff is quite friendly and they are always willing to feed you more. The café is quite spacious and it has the outlook of a typical Indian restaurant with a photo of Gandhi hanging on one side and traditional music in the background.
Lingam Ice Cream
Jaffna is quite popular for its own ice cream and therefore many people have made their mark in the ice cream industry. When in Jaffna, now it is not only Rio Ice Cream that you could try but Lingam Ice Cream which is situated at the heart of the Jaffna town. Established 41 years ago by its owner Appulingam, this place boasts of a variety of ice creams and other treats.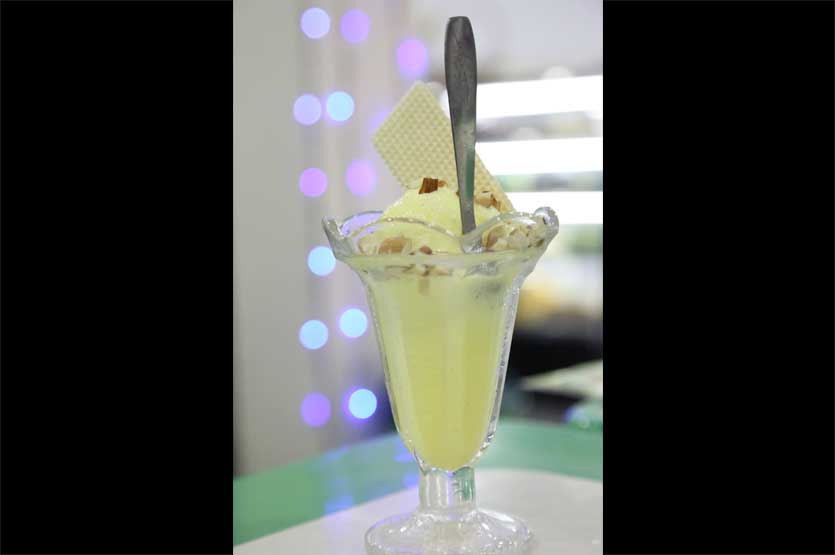 We tried their Almond Ice Cream (Rs. 250) which was a combination of vanilla ice cream topped with almonds. The taste of the ice cream was different to that of other usual brands and this makes it worth a try.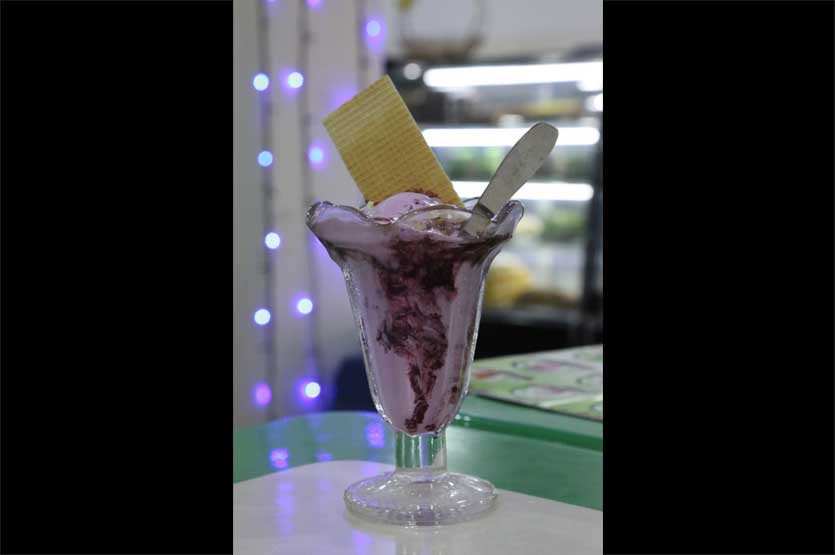 Their newly launched Blueberry Ice Cream (Rs. 200) is one of the bestselling additions in their menu. Once again, it too had a rich blueberry flavor topped with fresh blueberries.
Other varieties available include fruit juices, sherbet, nelli crush, sweet treats and short eats. The venue is quite spacious and brightly lit and is frequented with people who want to grab a quick ice cream or a sweet juice.
11 to Eleven Pizza
While in Jaffna if you want to taste traditional Jaffna cuisine with an Italian twist, 11 to Eleven Pizza is a highly recommended spot, which was recently opened for all pizza lovers. Situated in close proximity to the Jaffna University, this venue is a petite yet cosy restaurant that could house close to 20 people. Owned by Subas and his partner, this place serves a variety of pizzas, tapas such as spring rolls, mains such as different flavours of koththu, nasi goreng, Mongolian rice and many others.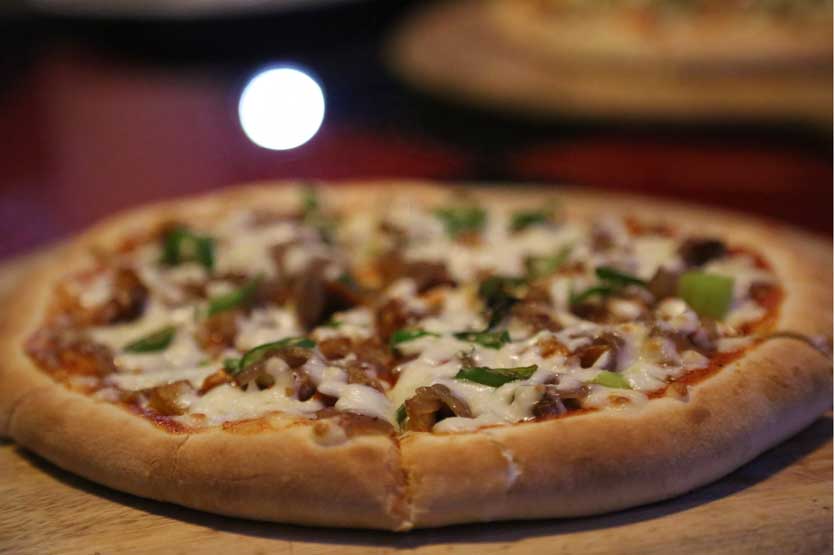 While at this venue we tasted their Vegetable Masala Pizza (Rs. 680) and the Seafood Masala Pizza (Rs. 870) both made with traditional Jaffna spices. Both of them had quite a spicy flavour as they were topped with green chillies.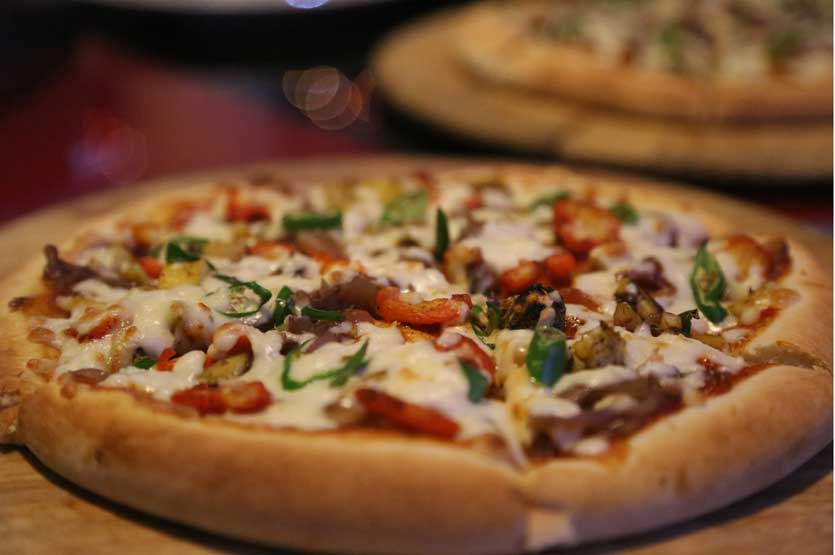 The Seafood Masala Pizza was made of fresh seafood and their prawns were juicy and absolutely delicious. The crust was relatively thin and soft and their medium pizza range could easily suffice two people.
Rio Ice Cream
As mentioned earlier, Jaffna has various places to eat and a must-visit eating spot in Jaffna is Rio Ice Cream. This elegantly built complex is built in close proximity to the Nallur Kovil and it is usually packed with ice cream lovers. Their ice cream has been quite popular for decades and while in this venue we tried some of their specialties.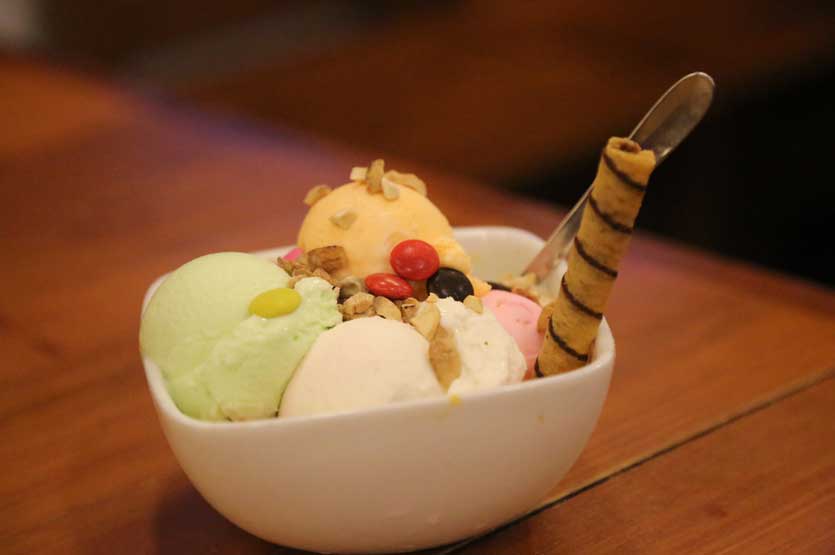 The Jumbo Ice Cream (Rs. 250) was a combination of five flavours of ice cream including coconut, vanilla, mango, strawberry and fruit and nut along with two flavours of jelly, a fruit salad at its bottom topped with smarties and cashew nuts. This combination is perfectly fitting for those who have a sweet tooth.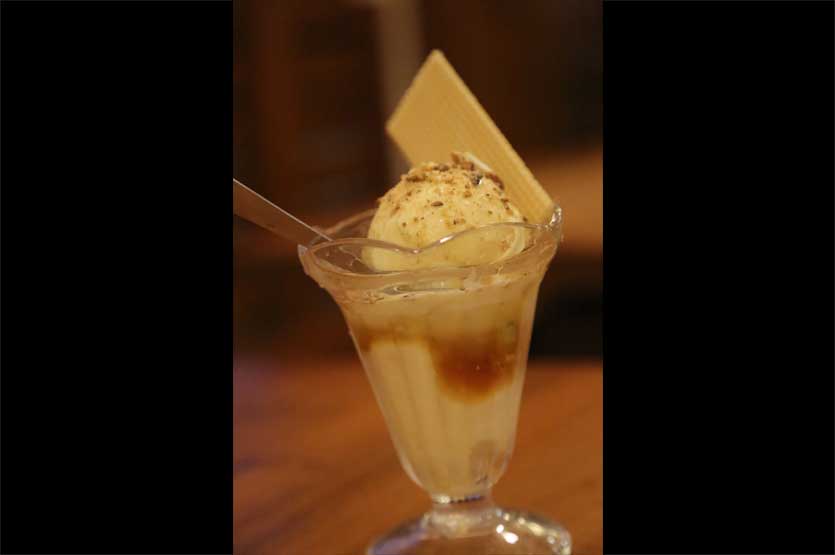 We also had their Kithul and Nuts Ice Cream (Rs. 150) which was vanilla ice cream mixed with treacle and topped with cashews. It too was quite distinct from other kithul ice creams we usually eat.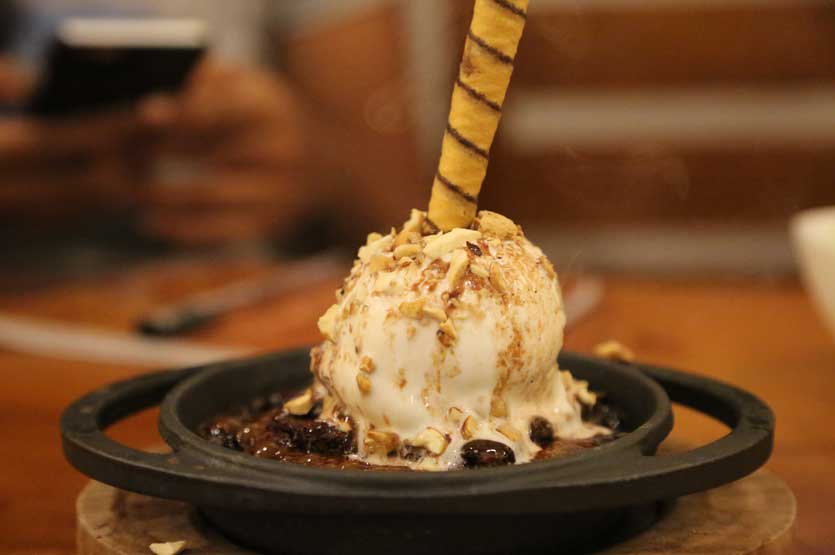 Their Sizzling Chocolate Ice Cream (Rs. 200) has become one of the main highlights and a popular choice among visitors. It comes as a scoop of ice cream either in chocolate or vanilla flavours along with a brownie. Although it is not the best brownie you could taste, it matches perfectly with the ice cream and chocolate sauce.
The venue can house over 100 guests and their menu also includes a wide variety of ice creams. Although its packed to the brim at times you do not have to wait for long and the staff is quite attentive and friendly.
Places of Attraction
Jaffna Fort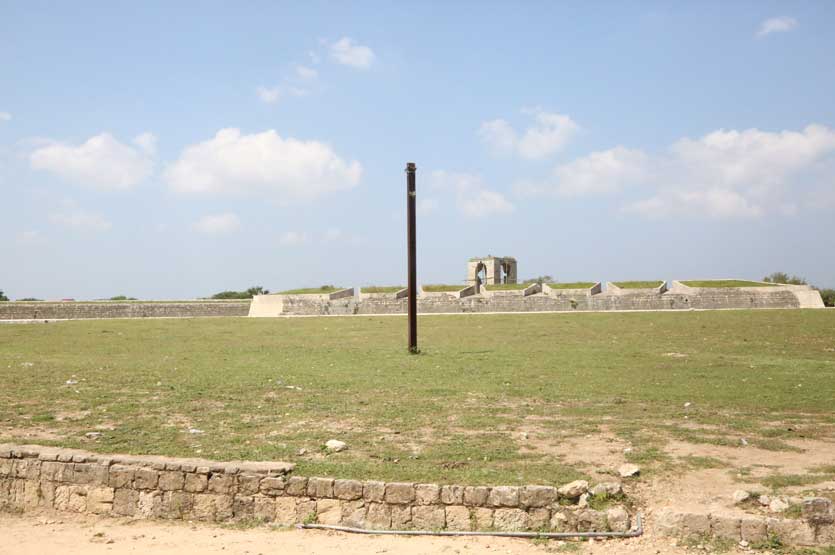 The Jaffna Fort is one of the main attractions in the Jaffna city which was built by the Portuguese. During the times of the civil war it came under siege on several occasions and was a scene of pitched battles. From 1986 to 1995 it was under the control of the LTTE but was recaptured by the Sri Lanka Army in 1995. However this vast expanse of land includes a Governor's residence, Queen's House, the Garrison Parade Ground, Police Quarters and several other buildings from the Portuguese era. Today it is a site under the purview of the Department of Archaeology and it has been restored as a tourist attraction.
Jaffna Public Library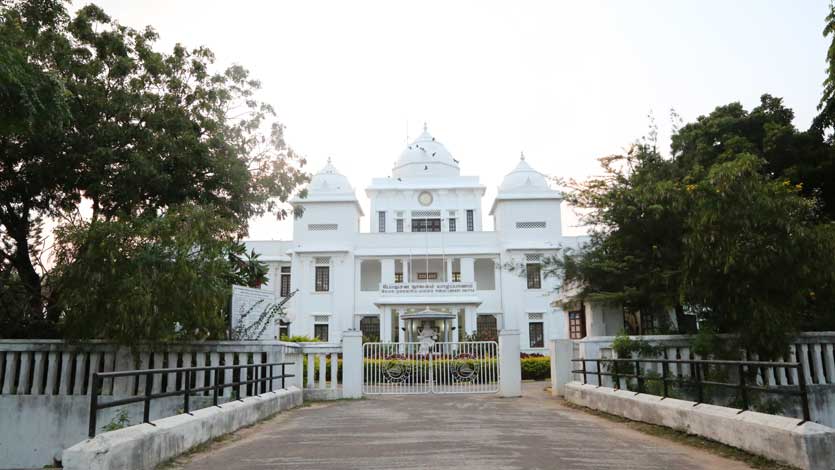 This is one of the most notable landmarks in the Jaffna town situated a few metres away from the Jaffna Fort. It was built in 1933 and burnt in 1981. During the early 1980s, it was one of the biggest libraries in Asia, containing over 97,000 books and manuscripts. The rehabilitation work of the library was completed in 2001 with a new structure and new books, although old books and manuscripts were not replaced. It is Sri Lanka's second main public Library only rivaled by the Library in Colombo. It has an elegant architecture with an attractive statue of Lord Sarasvathi at the forefront covered by a lush green garden on either side.
Duraiappah Stadium
The Duraiappah stadium was named after the late Mayor of Jaffna, Alfred Duraiappah who was assassinated by the LTTE. This site has been a secret mass grave which was discovered in 1999. Today this venue is restored to host various events from sports carnivals to cricket matches and other sports events in the area.
Nallur Kandaswamy Kovil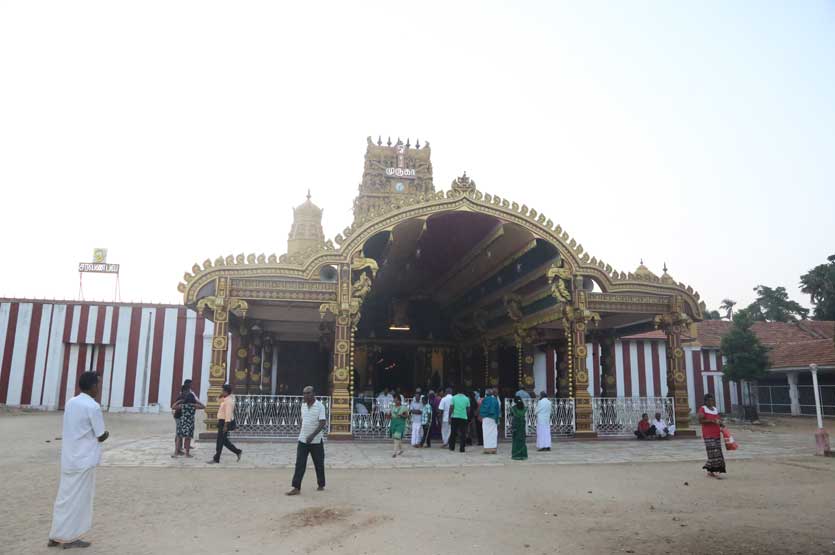 The Nallur Kandaswamy Kovil is one of the most significant Hindu temples in the Jaffna district as well as in Sri Lanka. This elegant structure inspired by Dravidian architecture along with a Mughal style is the fourth kovil complex built in 1734 AD. The start of the 'Golden Period' in the history of Nallur Temple is recorded as post 1890, soon after the taking over the temple administration by Arumuga Maapaana Mudaliyar, the 7th Custodian. The first Bell tower was erected by him in 1899 and he made many improvements to the temple including the main Sanctum, renovating it using granite to pave the floor of the Sanctum in 1902. This kovil is a sign of order, punctuality and neatness and this is quite evident in their restrictions to the visitors. Men are allowed to visit the interior with bare upper bodies and women should not wear short skirts or dresses. This custom has been maintained for years and many devotees fill in its space during the day.
Kadurugoda Viharaya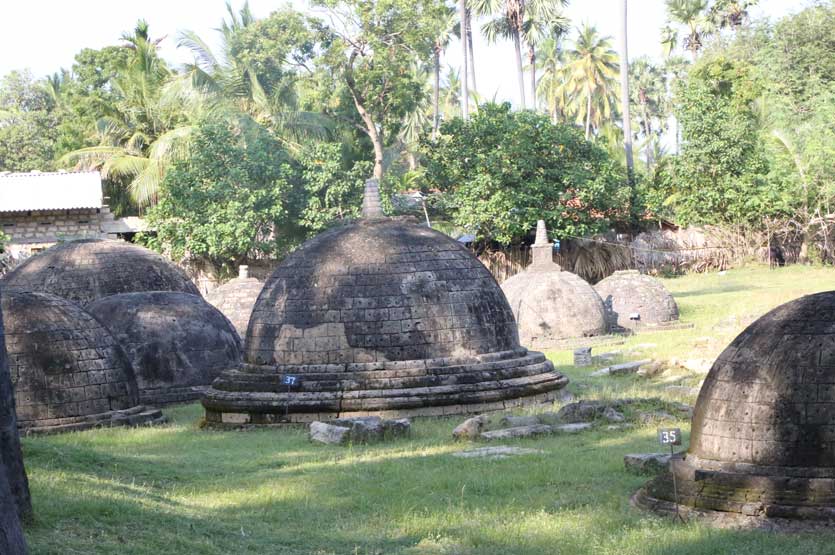 This ancient temple site dates back to the Anuradhapura and Polonnaruwa era. According to beliefs, it is said that Theri Sanghamitta visited this temple while on her way to Anuradhapura taking the sacred Sri Maha Bodhi. During the excavation which began by the request of the then District Judge Dr. Paul E. Peiris there have been discoveries of Buddha statues, coloured bricks and coins belonging to the Anuradhapura and Polonnaruwa eras. Today this temple has been restored while the ancient ruins can still be seen which are located in the shape of a monastery.
Nagadeepa Viharaya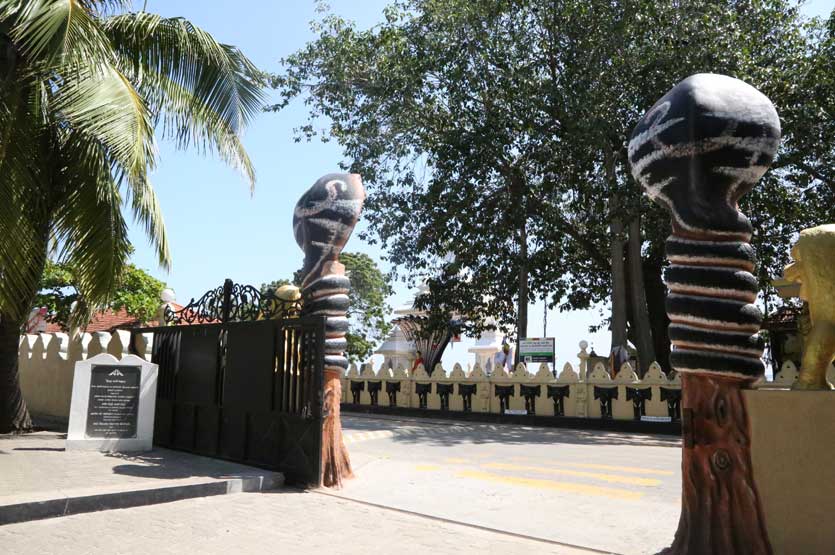 While on your visit to Jaffna Nagadeepa island is a must-visit destination mainly due to its religious significance. The only mode of transport to Nagadeepa is by boat and it would take approximately 15 minutes to get there. The Nagadeepa Viharaya is one of the main religious attractions on this island. This venue is said to be the place where Lord Buddha arrived during his second visit to Sri Lanka to settle a dispute between the two kings at battle, Chulodara and Mahodara. The Nagadeepa Island today comprises 800 families living in harmony. There is a mixed population of Muslims and Hindus and their main occupation is the ferry service and fishing.
Lieutenant General Denzil Kobbekaduwa War Memorial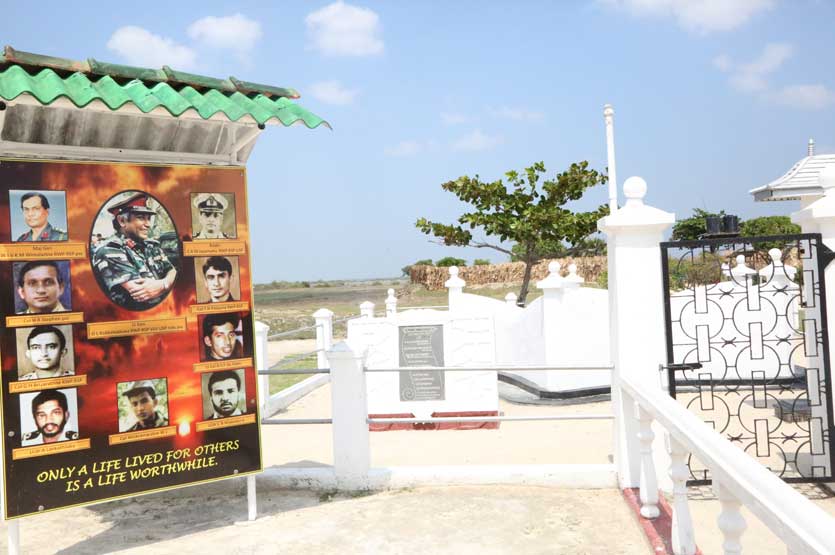 Lieutenant General Denzil Kobbekaduwa was a former military personnel who led some of the most successful military operations including the Vadamarachchi Operation and Operation Balavegaya. He was mortally wounded and his commanders and staff were killed when the Land Rover they were travelling in hit a land mine in the island of Kayts while making preparations for Operation Final Countdown the proposed invasion of the Jaffna Peninsula. A memorial has been established at this site with the photos of all those who sacrificed their lives to save the motherland during this explosion.
Nagapooshani Amman Kovil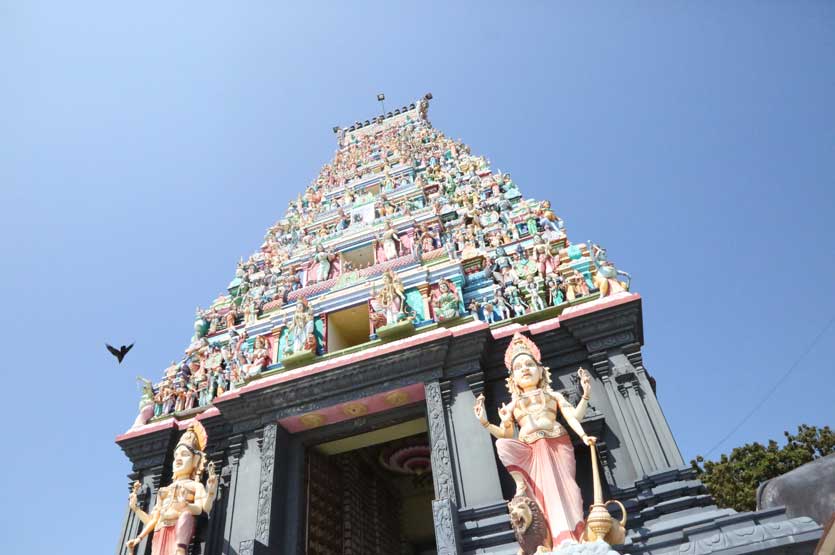 As soon as you step on to Nagadeepa, this kovil complex stands elegantly, welcoming all visitors. It is dedicated to Parvati who is known as Nagapooshani or Bhuvaneswari and her consort, Shiva who is named here as Nayinaar. The temple's fame is accredited to Adi Shankaracharya, a 9th-century Hindu philosopher, for identifying it as one of the prominent 64 Shakti Peethams in Shakti Peetha Stotram and its mention in the Brahmanda Purana.
Lighthouse, Point Pedro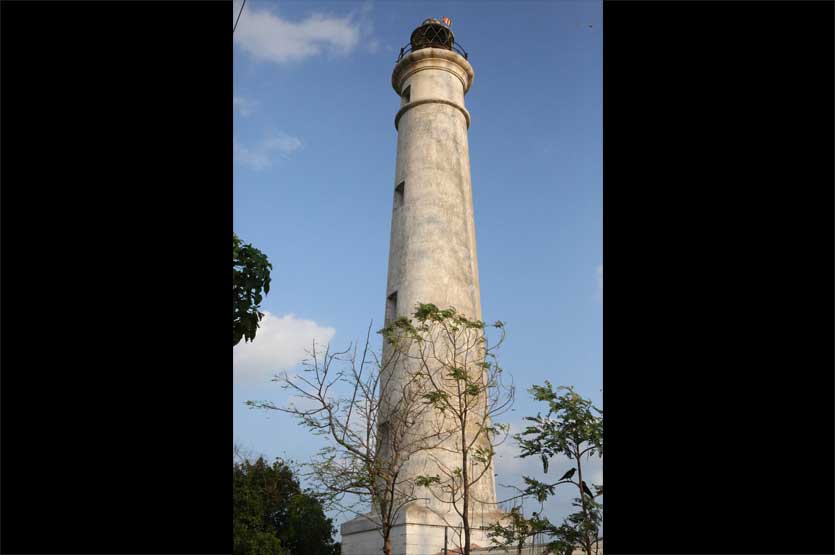 Point Pedro is the northernmost part of the island and one of its main industries is cotton production. Point Pedro is known for its highly calcic red lactic soil which is favourable for this industry. While on your visit to Point Pedro you will see its lighthouse situated inside the naval base. It was built in 1916 and is 32 metres in height but it is no longer in use as of today.
Dambakola Patuna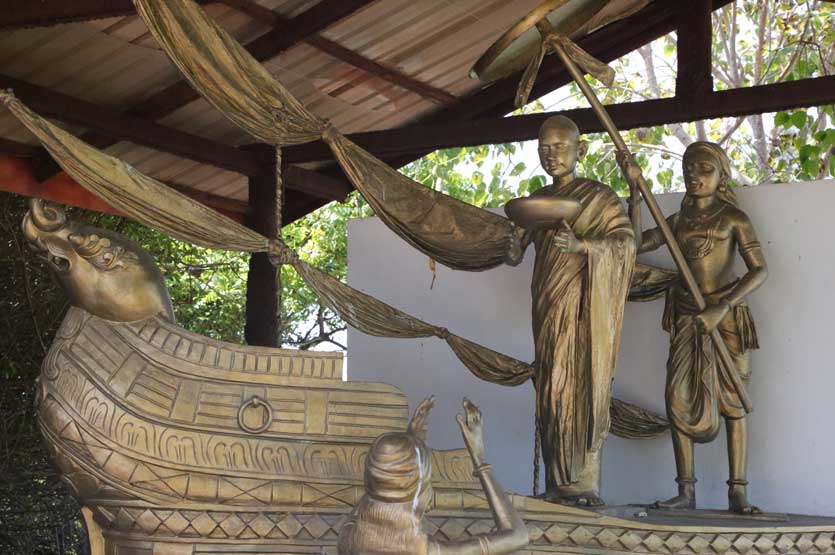 Once functioning as a port in the Northern Province, the Port of Jambukola or Dambakola Patuna was later said to be the place where Theri Sanghamitta arrived with the sacred sapling of the Sri Maha Bodhi. Upon her arrival it is said that King Devanampiya Tissa built the Samudda-pansala later known as Jambukola Viharaya to commemorate this significant milestone in the history of Buddhism in Sri Lanka. However, the temple complex has been modernised today that some of the remains such as the Buddha's footprint no longer exist.
---
PHOTOGRAPHS by Zeeshan Akram Jabeer