Luxury in a peaceful environment
Calm, peaceful and and tranquil are the three words that best describe W15 Escape, the latest addition to the W15 portfolio of luxury boutique hotels. Situated a few hundred meters inland off the Ahangama coastline, the property is built on a quirky shaped sliver of land offering a visual contrast of white buildings and lush green foliage.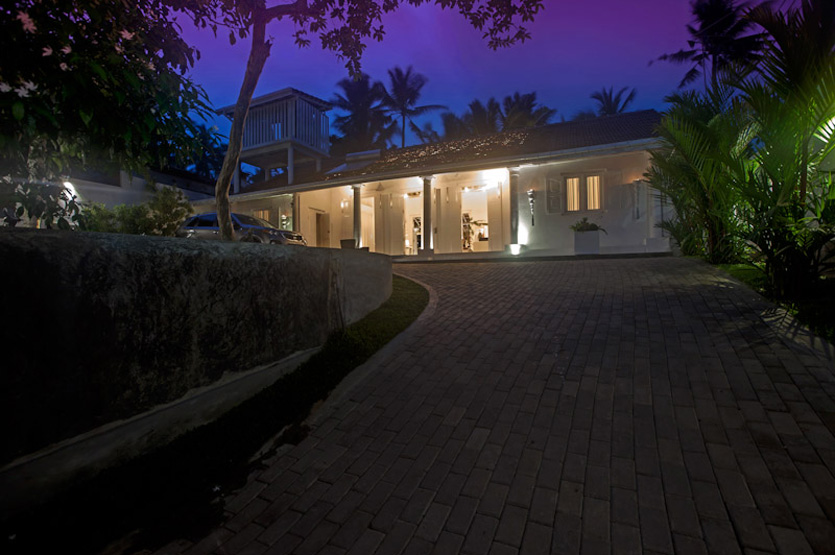 Sticking to an all white theme, the entire property is white from the walls and furniture to the floors and soft furnishing. In the midst of this visually calming combination of white and green adding a splash of colour is the inviting swimming pool with its aquamarine water, the perfect place to seek refuge from the harsh equatorial sun.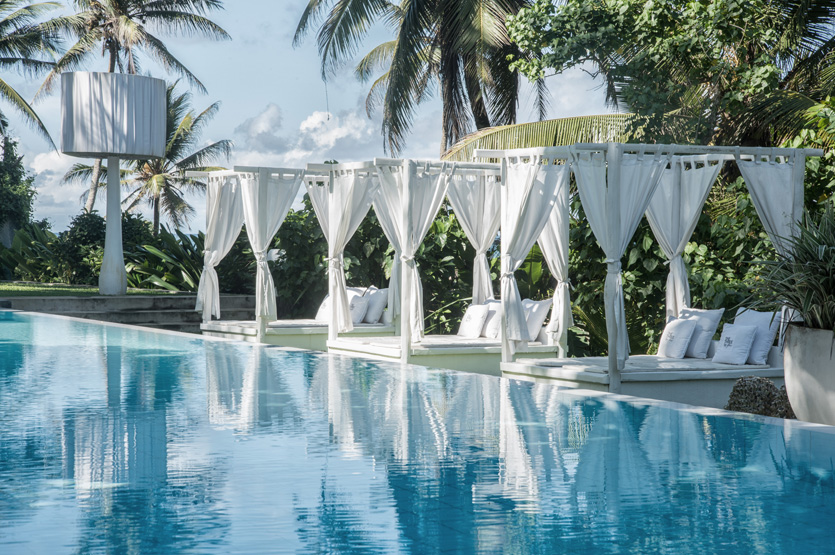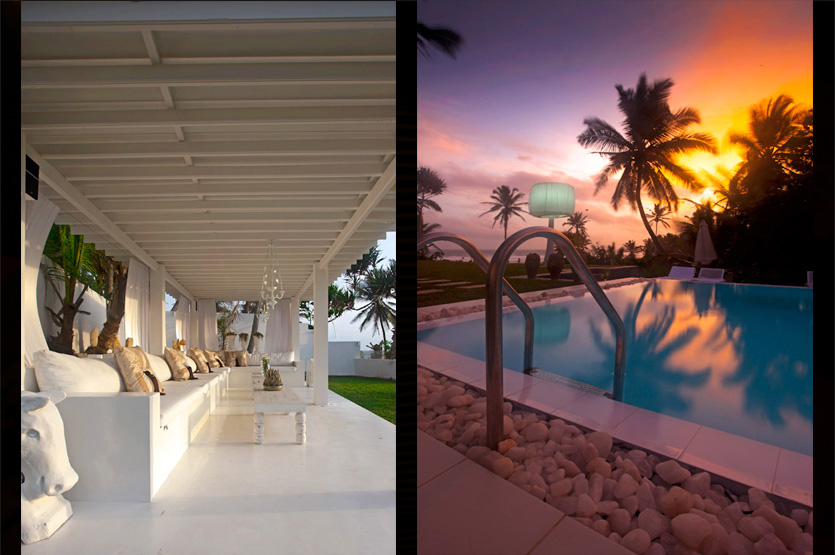 W15 Escape has six garden rooms and one standard room. In addition there is also a self contained duplex which is perfect for families with children. The interior of the duplex is in contrast to the rest of the property as it is filled colourful and interesting pieces of art. All rooms are spacious with modern conveniences befitting a boutique hotel of this calibre. The outdoor bathrooms also in white are framed by a mini garden with a canopy of lush green foliage adding a touch of nature and a splash of colour to the space.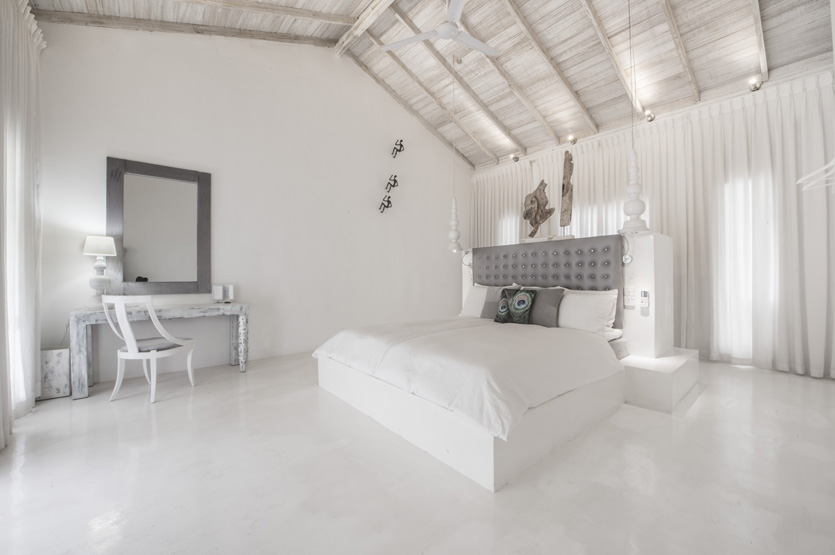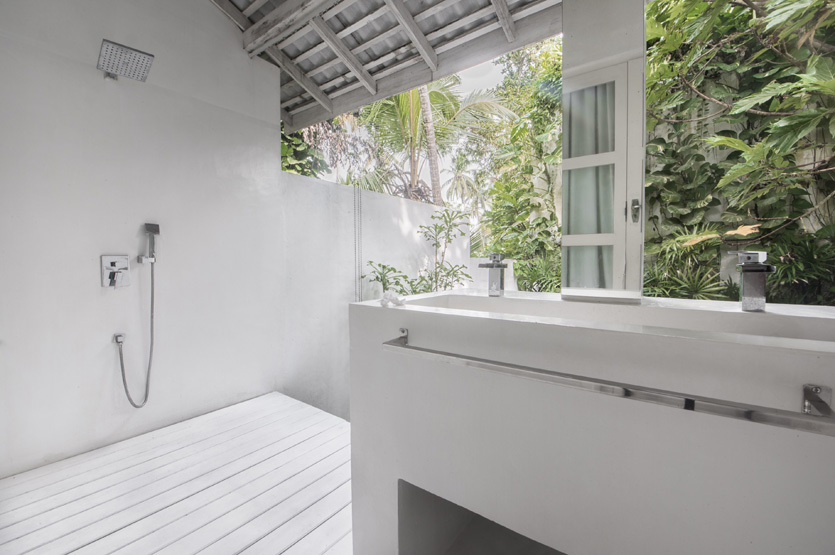 The pool is surrounded by several sunbeds and a garden lounge area where there is also a well stocked bar offering a good selection of juices and cocktails. A small but interesting menu offers a selection of western and asian cuisine with staples such as fish and chips, burgers, pizzas and pastas. Competing for attention on the menu is the selection of desserts including a melt in the mouth mango tiramisu and a thirst quenching tropical fruit skewers with a generous dollop of ice cream perfect for any sweet tooth.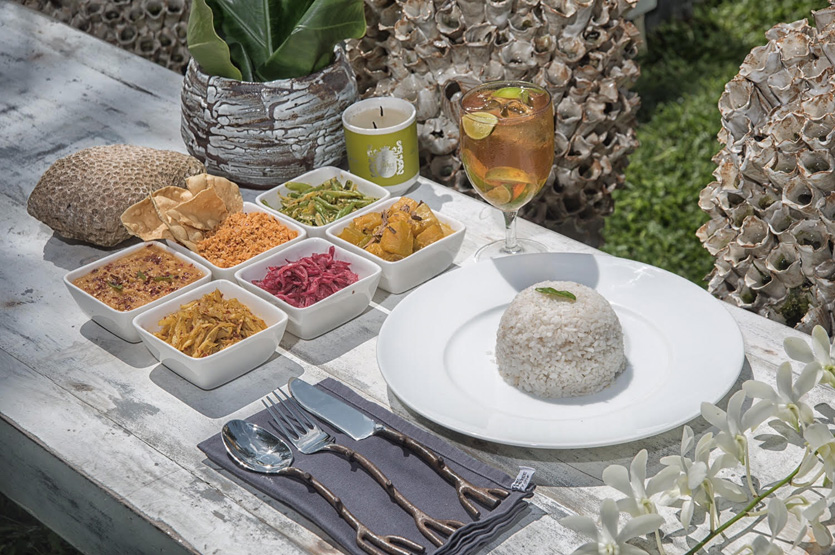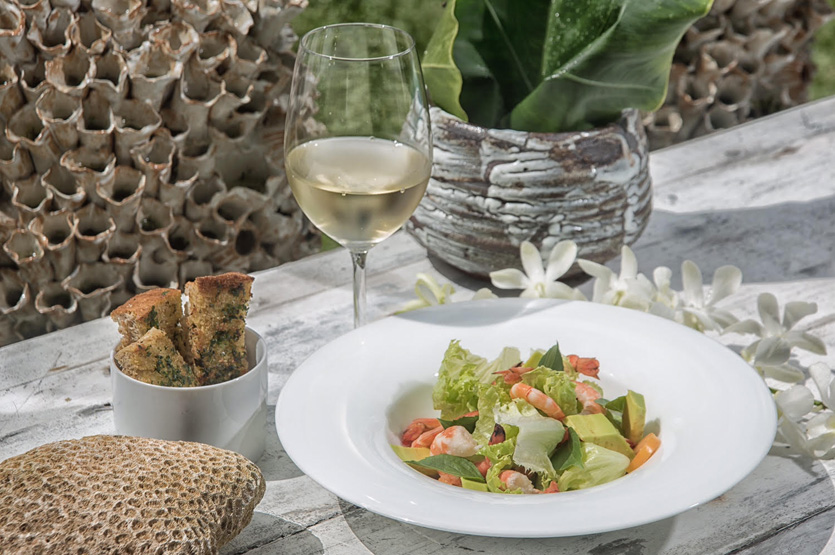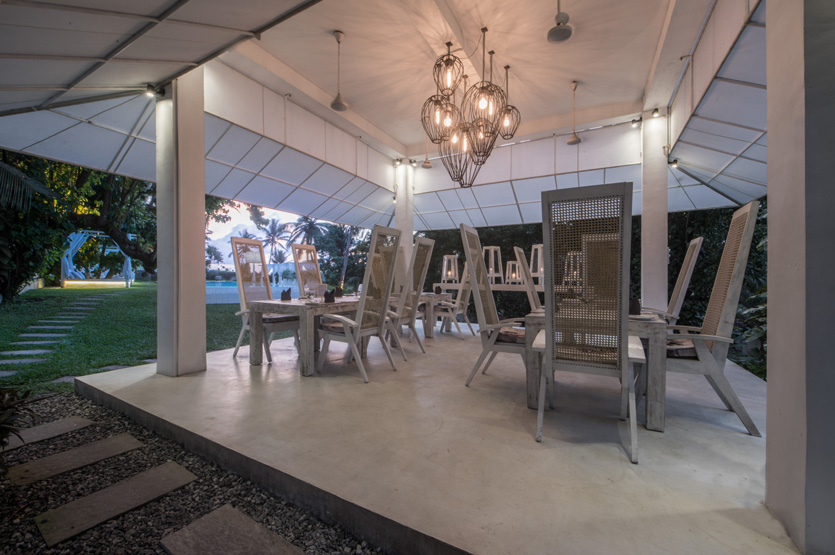 The hotel also offers a selection of excursions ranging from snorkelling, visits to the local turtle hatcheries, bike rides and trips to the Galle Fort. For those who require a change of scenery, the hotel offers the beach and restaurant facilities of W15 Weligama its other hotel a short distance away from W15 Escape.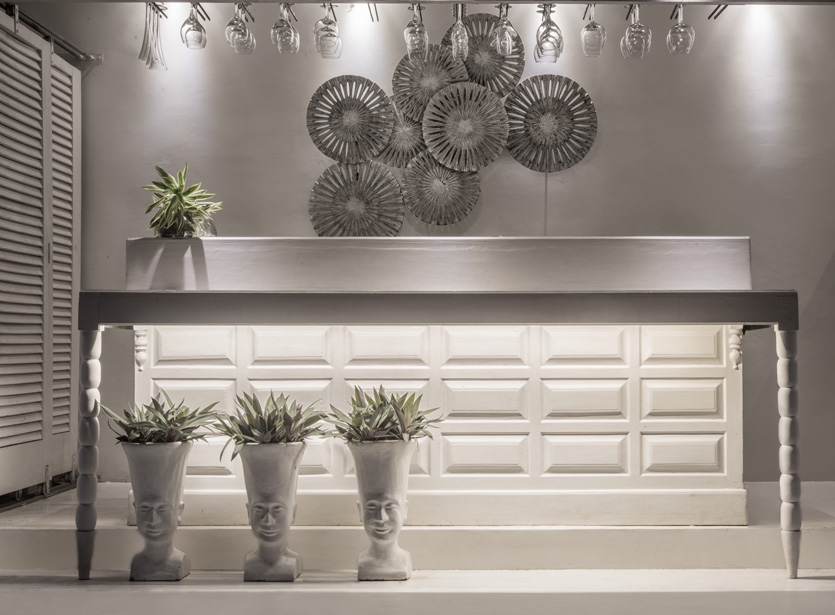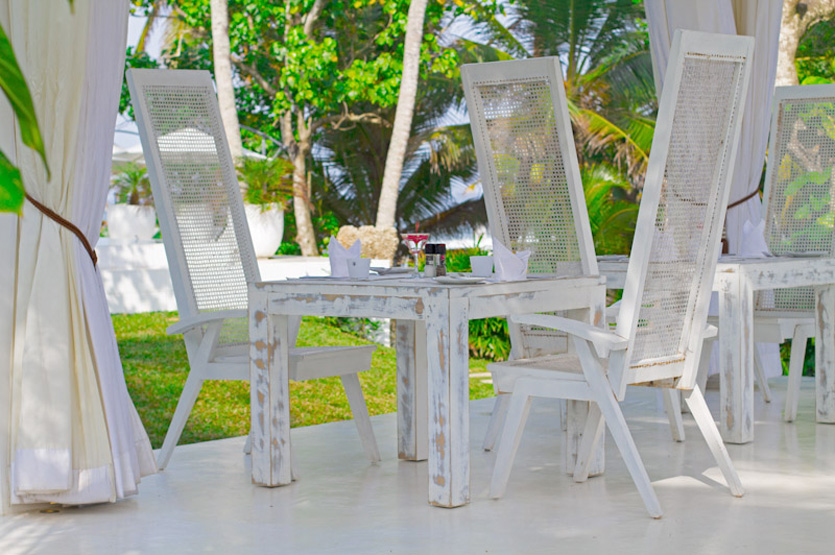 In a nutshell W15 Escape is the perfect getaway for those seeking a break from the humdrum of life in the big city. The quietness of the W15 Escape is punctured by the roar of the ocean waves which can be seen and heard from the property. The setting and ambience of the hotel is best suited for those who seek to indulge in a romantic getaway or for those who need a break in a tranquil environment.