Huseyin Turan has made a name for himself in Sri Lanka as one of the reigning dessert kings.
His inspired desserts at House on the Moon (located at the Colombo City Centre) are fantastic, especially my favourite and go-to dessert at HOTM - the Kalea 65 - which is simply divine. I was excited when I heard that Turan had opened a new restaurant. My excitement turned to surprise, however, when I realised that it featured a menu comprising Turkish goodies Lavash and Iskenders. A far cry from the dessert-centric outlet I was expecting. Nevertheless, I was eager to see how Turan handled savoury food. Twister recently invited the media for a tasting. Here's the scoop.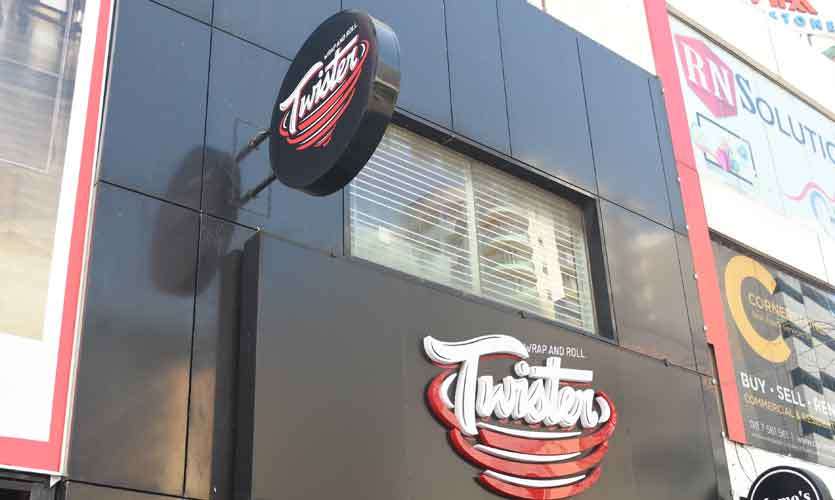 Twister is located on Galle Road, next to Momos by Ruvi, and is a simple yet relatively cosy space. It appeared that they had two floors for seating, but at the time of my visit, seating was only available on the ground floor.
The Food
The menu at Twister is small and pretty straightforward. You start by picking your base (lavash, sub, salad, pilau rice), sauce (garlic mayonnaise, spicy mayonnaise, truffle mayonnaise, curry sauce, iskender sauce), and finally the filling (beef doner, chicken sausage, chicken doner, and veggie). They've also got a few more items on their menu like the Iskender, a Turkish dish made from sliced döner meat, bread, tomato sauce, and yogurt.
We were first served hummus with pita bread. The hummus had a nice balance of tahini and olive oil, and was one of the better versions of hummus available in town.
We also tried the Chicken Shawarma with truffle sauce which was packed with flavour and plenty of meat. The earthen flavour profile of the truffle gave an intense richness to the sauce, which I thought gave it a nice edge. The chicken was succulent and was also quite well marinated, managing to hold its own against the sauce.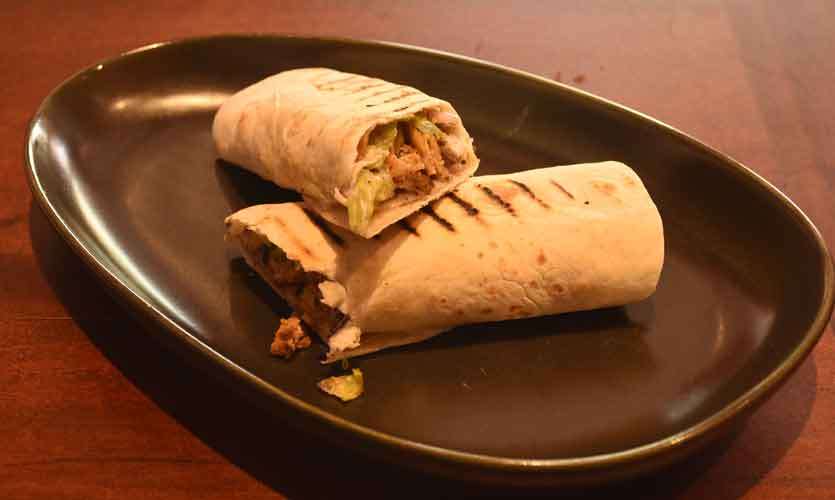 What I was most excited about was the Iskender, something I had never tried before. A traditional Turkish dish, Iskender comprises diced pita bread, tomato sauce, beef and yoghurt. The Iskender at Twister was served with curd, a local touch I certainly appreciated.
The rich tomato sauce and the curd worked well together and the beef was not tough, which was great.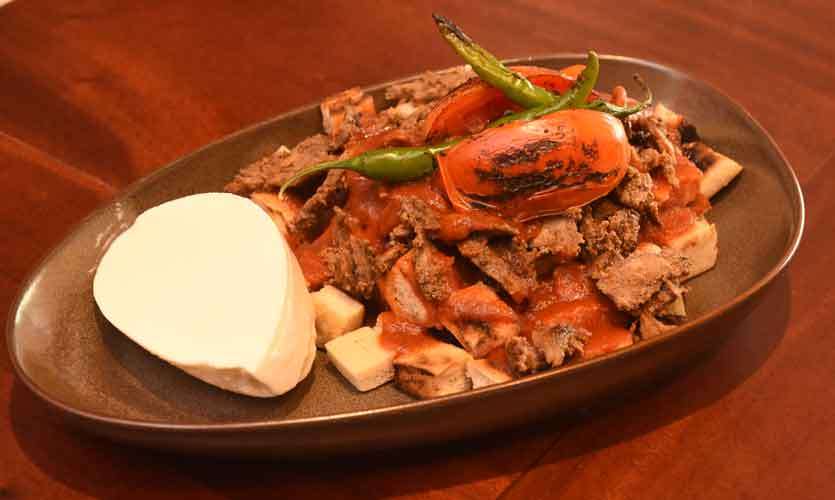 The final item we tried was the Currywurst which was served atop a bed of french fries and with a generous serving of spicy madras curry slathered on it. The currywurst makes for a fun side and will certainly appeal to the younger demographic.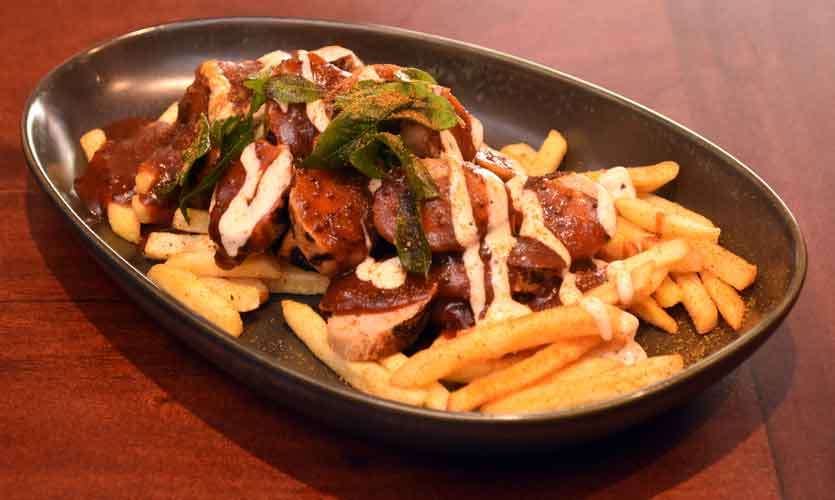 The food I tried at Twister was pretty good and the interior makes it a chilled out place to grab a lavash or an iskender with family or friends. I expected to see a huge dessert variety, but Turan does offer two choices. We didn't try the dessert, but based on previous experience with his desserts, I'm pretty sure they're fabulous and I look forward to trying them out. There's also plenty of parking outside.
Pics by: Nimalsiri Edirisinghe