Travelling in three-wheelers or 'tuks', has become a daily habit for most passengers including locals as well as foreigners. With the increasing number of tuks that flood the streets every day irrespective of the hour, this habit eventually transformed it in to a culture. The 'tuk culture' in Sri Lanka is quite unique as innovative ideas were formulated based on a tuk ride. Quite surprisingly all Sri Lankans were introduced to different Apps which made looking for a tuk easier than trying your luck on every passing tuk on the road. But have you ever thought of going on a safari by tuk? Exploring the city in a cosy convertible tuk while having your meals? If not, Tuk-Tuk Safari Sri Lanka is all about a one-of-a-kind tuk safari in Colombo.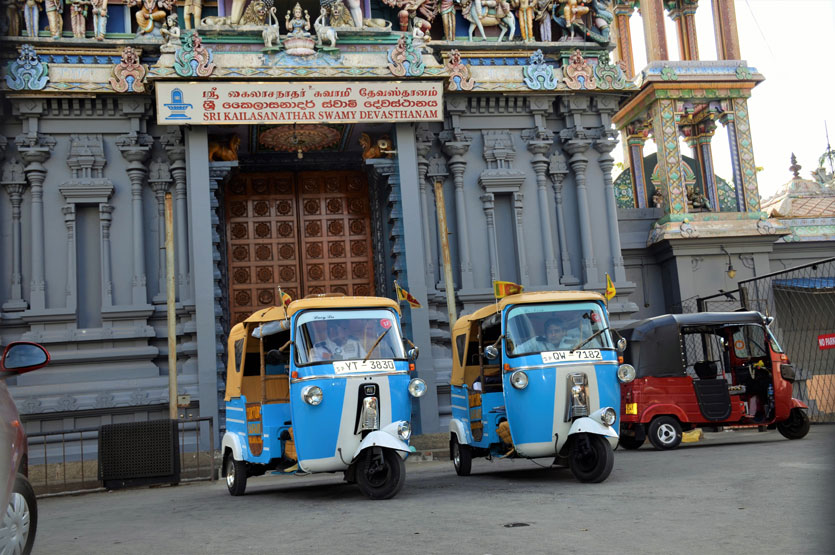 The Concept
Tuk Tuk Safari Sri Lanka is a concept designed by a local entrepreneur with the help of his two Australian friends. This service which is extended exclusively for foreigners is not just another tuk ride. One of the main advantages of this special tuk ride is that it gives total freedom for the passengers to explore the city as they wish. This experience is much appreciated if given to a foreigner than a local. As it is a first timer in Sri Lanka not many people are still aware that such a service exist. Usually guests are taken to do or see the most trending thing that is happening in Colombo and this could be from religious celebrations to every other event.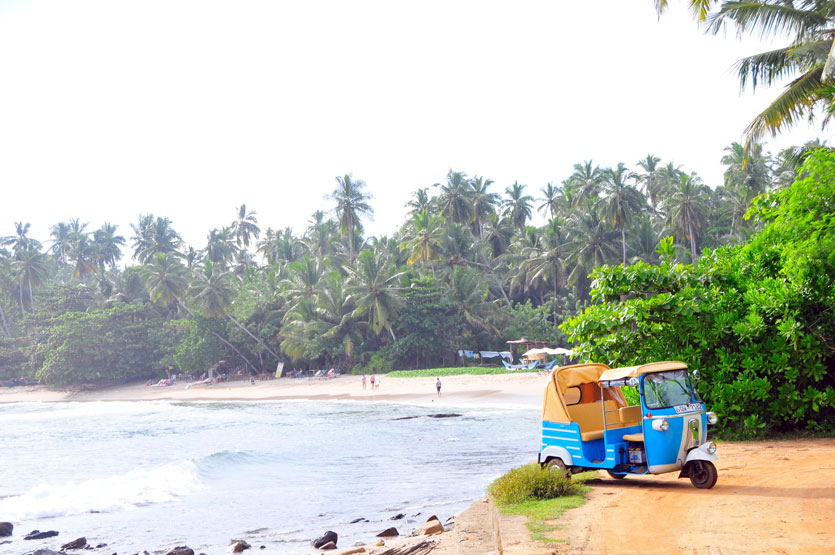 Itinerary
The rides usually start at 4:00PM and have a duration of four hours but depending on the request of the guests this could vary. Once the tuk visits guests at their hotel they are given a complementary king coconut or a beverage depending on the package. Ladies are garlanded and it seems that most foreigners keep the garland even after the flowers have wilted. Guests are taken to a number of cultural and religious attractions including the Captain Garden Kovil, 2nd Cross Street in Pettah – a mango lassi is given for the guests here and then a street food experience at Hulftsdorp street to Gangaramaya temple, a hopper meal at Taste of Asia and the Dutch Hospital Precinct which is usually the final stop accompanied with a curd treat. Another significant feature of the ride is that guests are taken to a tea shop down Marine Drive and they are given a complete tea experience usually with the sunset at their backdrop. In addition to that foreign guests who visit the country on cruises too can have this unique experience. At the end of the ride guests are dropped off at their hotel or a particular location where they are staying.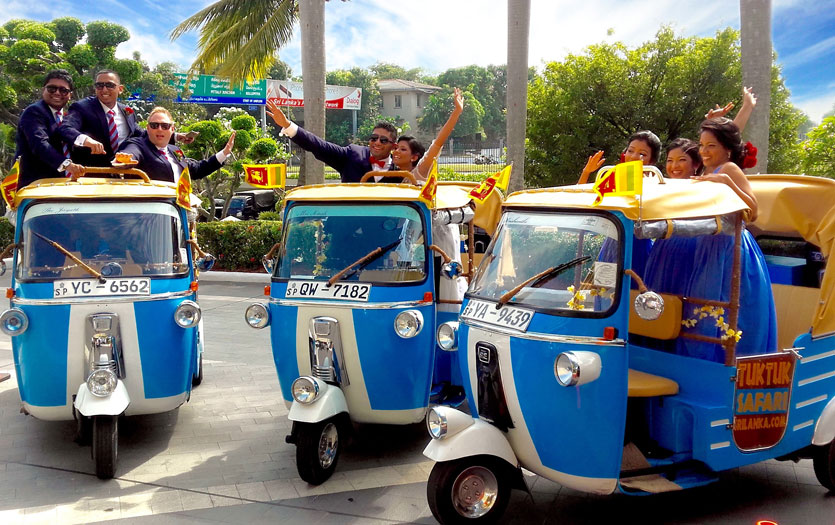 Type of Safari, Investment and Chauffeurs
Although they initially started off with three types of Safari packages, they now have the all-inclusive Gala Safari which costs US $60 per person. The Gala Safari as mentioned above is an amazing combination of Colombo's seasonal hot-spots exploring everything from street food to culture, history and various other aspects. Here the guests can spend a lot of time doing what they love either snapping photos or exploring the city at their own will. In addition to that they have a package for weddings and corporate events which once again make themselves a unique option. One amazing feature of this concept is that all chauffeurs are given a uniform and that is one way of ensuring their discipline. Usually they take a good two hours to get ready for a ride and they ensure that guests are comfortable throughout their journey. The chauffeurs' accommodation is also at its head office in Kohuwala and they operate like a family.
Fun fact: All chauffeurs have nicknames such as Little Bamba, Boba, Randy etc.,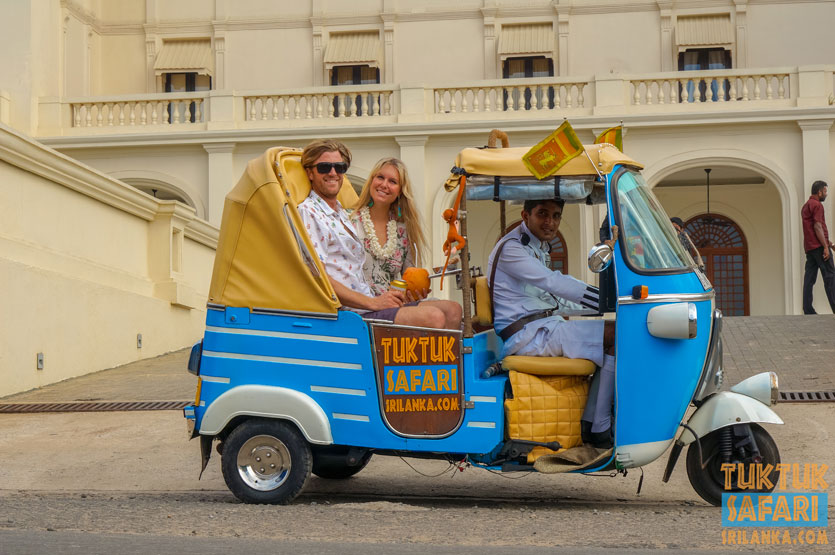 Bookings
Usually bookings are done online and via email. They seem to receive quite a number of requests but due to the limited availability of tuks they find it slightly challenging. In most instances guests find them through the internet and then contact them. So far they have received 5-star ratings on customer reviews with no complaints so far.
Challenges
One of the main challenges they face right now is that they don't have many drivers who are fluent in English. So there are only six of them and there are vacancies for three other individuals who could speak English and are also willing to ride a tuk.
Things to note;
· They do not operate on Poya holidays
· Maximum safety is ensured throughout the ride
· Remember to bring sunscreen as you will be travelling in an open roof tuk
The next time you visit Colombo and are looking for ways to make your stay more interesting, just give them a call and they would be happy to be at your service!
For more information visit www.tuktuksafarisrilanka.com or for reservations drop an email to cruise@tutktuksafarisrilanka.com or contact The Wizard on (0) 77 700 2722.