Blending old world charm and modern antiquity
A sunny climate, rough terrains, acres of bare land, lakes and the majestic blue sea make up the greater part of the city of Jaffna. Although it once served as a battlefield during the days of the ethnic conflict, today Jaffna has evolved in to one prosperous city. Many hotels and boutique properties are finding their potential on this land. Situated a few kilometres away from the main city is The Margosa, a boutique property inspired by old world charm and modern antiquity.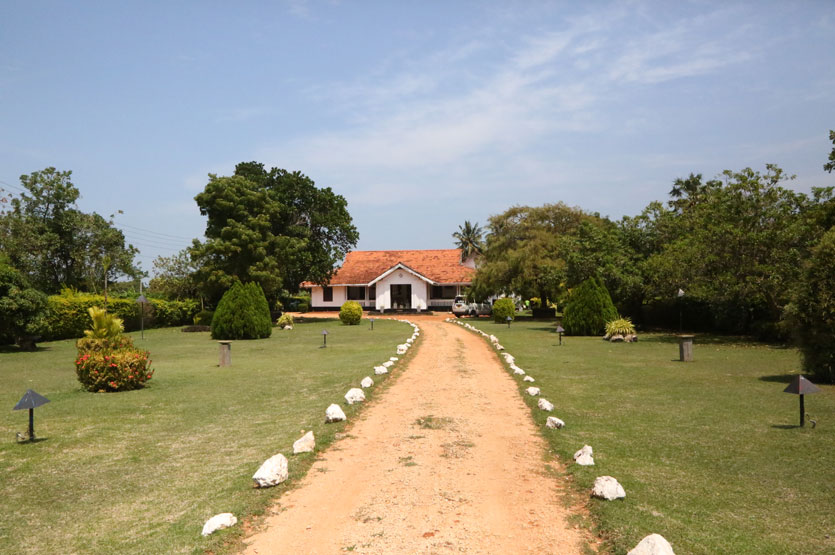 Accommodation
This property comprise of six rooms which includes three standard double rooms, two standard single rooms and one deluxe double room. The standard and deluxe rooms are larger in size and are equipped with basic facilities including A/C, Cable TV, lockers and the bathrooms include all modern toiletries. Named after fruits and yams unique to the land of Jaffna, the rooms at the The Margosa are elegantly structured. The bathrooms are built according to an open-air concept giving yet another unique experience to the guests. Other facilities of this unique venue include complementary WiFi, laundry service and room service.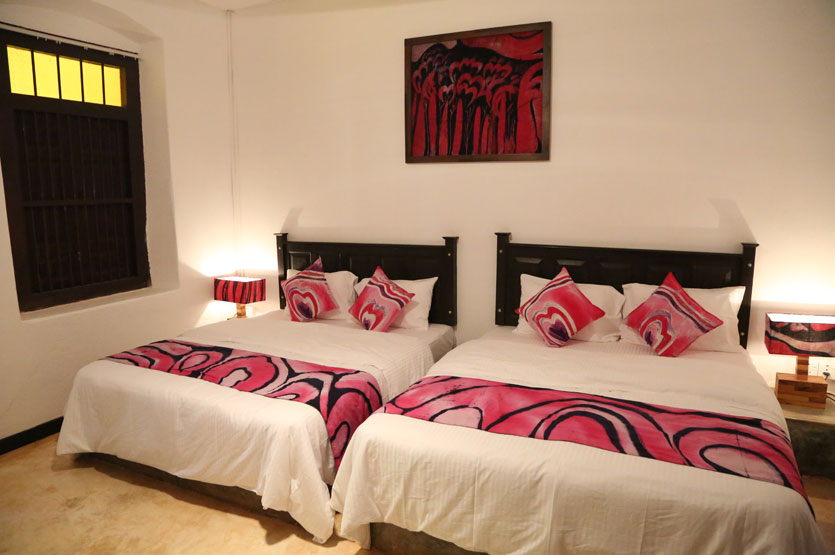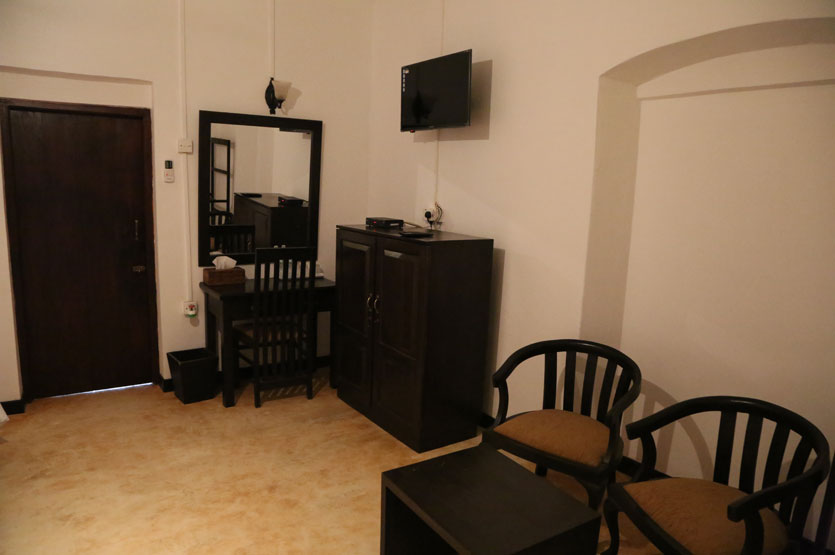 The starting rates for these rooms on a Bed and Breakfast basis are as follows:
Standard double rooms: USD 130
Standard single room: USD 117
Deluxe double room: USD 142
Dining
Once you enter the The Margosa you are greeted by a miniature open courtyard in the middle which also serves as the dining area. Their à la carte menu includes traditional Jaffna cuisine, fresh juices and other specialties. An in-house chef prepares the dishes upon the request of the guests. Their seafood fried rice and the Margosa crab curry is highly recommended as it is made from fresh seafood from the area along with a unique combination of spices. They also have Western food available for those who do not prefer traditional choices.
Surroundings
The Margosa stands elegantly amidst a beautifully landscaped setting. Its portico is given much detail with concrete sofas adorned with vibrant cushions and a seating area for those who like to embrace the chilled breeze. The walls are given more prominence with batik-inspired paintings that are also found in the rooms. The Margosa is situated in close proximity to various cultural attractions in the city and many of them are a couple of minutes away. This makes it quite a convenient place for guests to reside during their stay.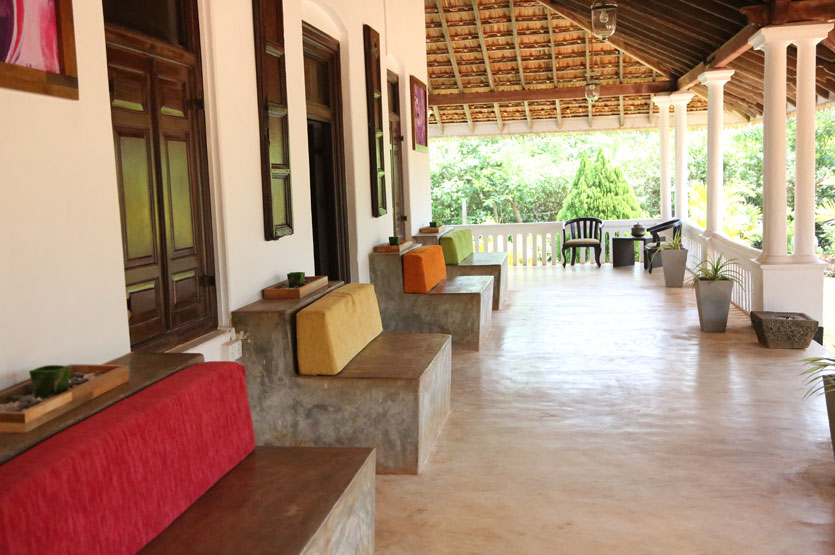 Things To Do
Jaffna is a city that has quite a number of places to explore during your stay. Some of these places include the Jaffna Public Library, Delft Island, Kayts Causeway, Cashurina Beach, Jaffna Market, Keerimalai Hot Water Springs, Nagadeepa Viharaya and many others.
For reservations contact Vasee on 0773788795.
---
PHOTOGRAPHS by Zeeshan Akram Jabeer