A charming boutique hotel in Galle Fort
Opening its doors earlier this year, the Fort Bazaar Hotel is enjoying its reputation as an excellent boutique hotel within the Galle Fort. A fresh and contemporary hotel with a Moorish vibe running through it, the Fort Bazaar also serves up an array of superb food.

This former townhouse has been transformed into a luxurious 18 bedroom boutique property built around a traditional private courtyard. The hotel also hosts the acclaimed Church Street Social restaurant and bar, library, Z Spa, private cinema and a swimming pool (to be opened shortly).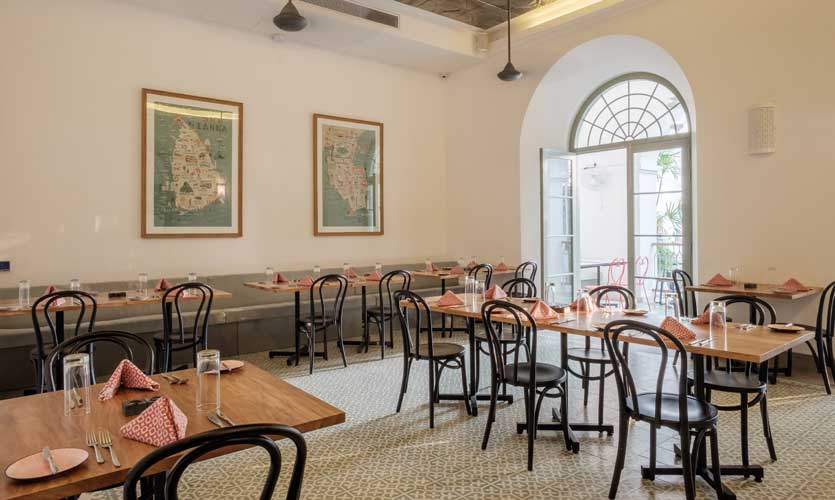 Church Street Social restaurant and bar

The rooms are simple and modern with a minimalistic touch with luxury amenities befitting its status as a boutique hotel. The hotel's 15 'Bazaar' and 'Banyan' bedrooms open onto a central courtyard flanked by cushioned alfresco seating and the three spacious 'Upper Suites' have balconies with views over the Fort's signature red tiled rooftops.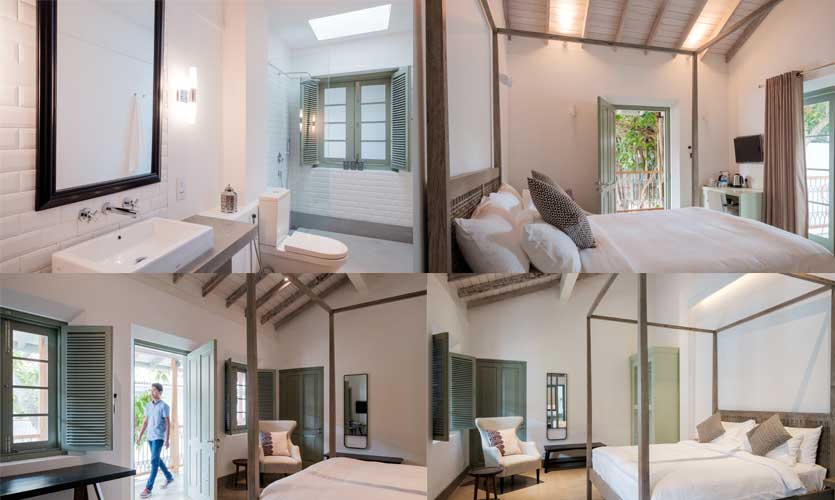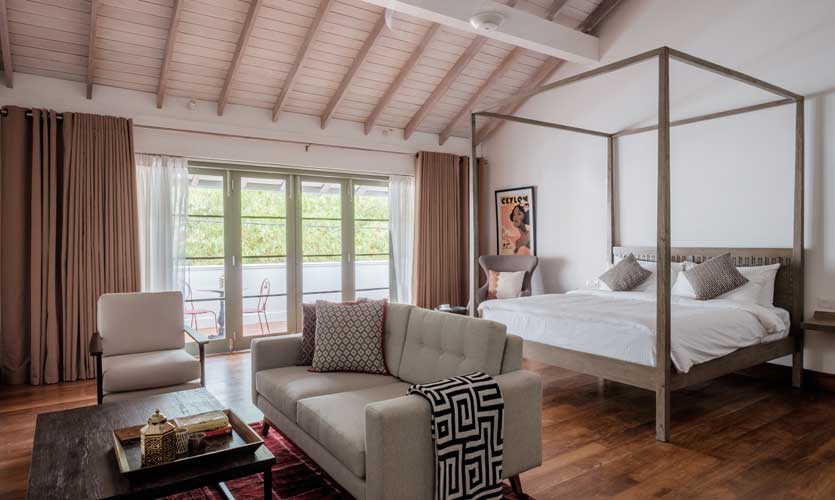 An Upper Suite
Part of the Teardrop Hotel Portfolio, the Fort Bazaar which underwent an incredible 9 year renovation certainly lives up to its prestige as one of the finest hotels within the UNESCO heritage site of Galle Fort.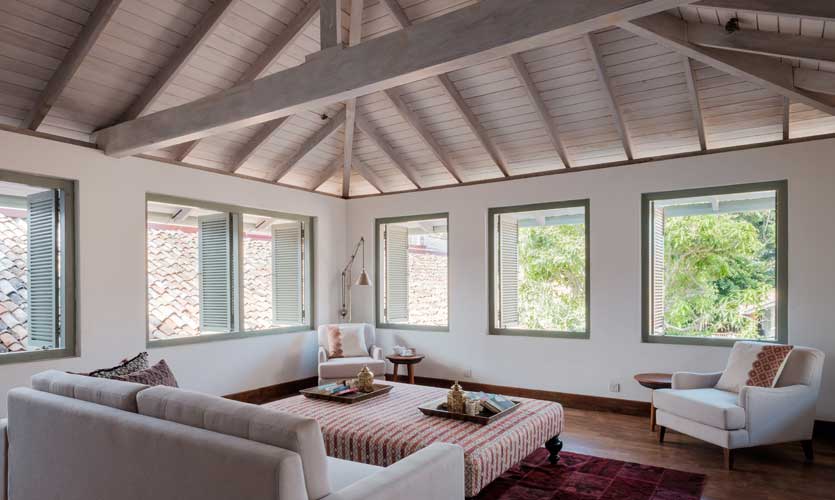 The library

The mosaic floor tiles, ethnic cushions, pendant lamps, contemporary furniture and general design is eye-catching and adds to the character of this delightful hotel. After a day of exploring the sights and sounds of the Galle Fort, Fort Bazaar Hotel's bar with its variety of beverages offers a welcome respite. For those in need of more comfort the hotel also has a spa which offers a range of various therapies which are guaranteed to relax, refresh and rejuvenate you.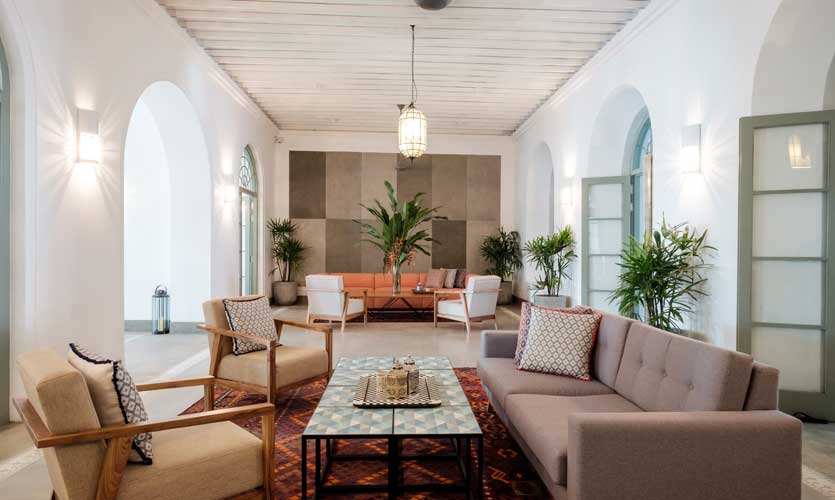 Lobby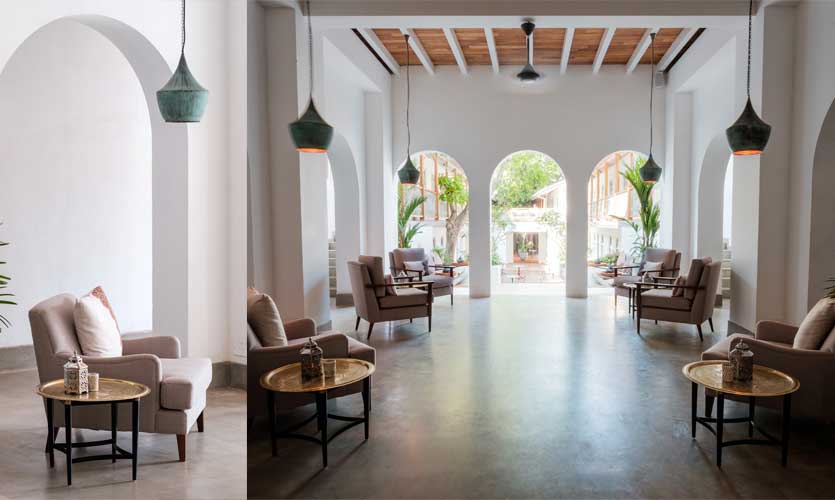 Tea Lounge

The Moorish vibe which runs through the hotel's interior is a tribute to the Galle Fort's Moorish history. In addition, this Middle Eastern aura is also reflected in the cuisine served at the Church Street Social. The menu includes tapas and rustic family style sharing platters of cold meats, charcuterie, cheese, homemade pickles, pates and dips. Asian fusion flavours featuring fresh fish and contemporary versions of Sri Lanka's traditional cuisine including black pork curry and lagoon crab salad are highly placed on its menu.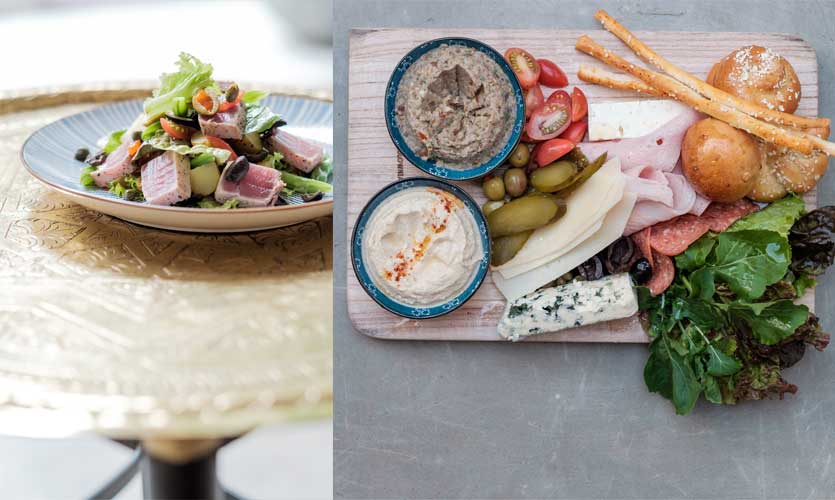 The Fort Bazaar Hotel especially comes alive at dusk when glass tea lights are lit and sprinkled around the central courtyard and the banquettes are made comfortable with large cushions. It lends a magical air to the place and is also an ideal setting for a romantic evening under the stars.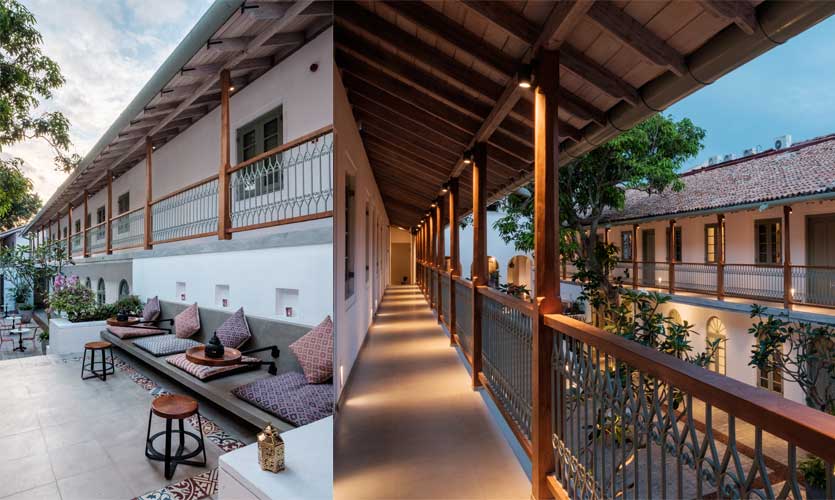 The courtyard

Leaving nothing to chance, the hotel staff are exceptionally courteous and ever willing to assist, a great bonus to this already near perfect boutique hotel.

Address: The Fort Bazaar, 26 Church Street, Galle Fort
Phone: 077 363 8381
Facebook : facebook.com/fortbazaar