Located among the rising giants in the heart of Colombo, Life Food serves healthy and delicious food to the conscious minds. It is a small restaurant with capacity for about 20 people but strong with their delivery services, which they are known for! There aren't many eateries in Colombo that offer clean healthy food with value for money and they are one of the leading restaurants offering it.
We went over there to try out the new items they have added to their already extensive menu and following are some of the incredible additions.

Food
Honestly, I did not know healthy food could taste this great and each dish including the beverages blew me away! Read through to unravel all the amazingness!

Drinks- 5/5
Refresher
The Refresher (Rs. 450) comes with watermelon, cucumber, lime and mint leaves. Though I couldn't taste mint in it, there was turmeric in it if I'm not mistaken and that elevates the taste to a whole new level. It was extremely refreshing and it was hard to not gulp down the whole drink in one go. This is packed with nutrients and quenches your thirst on a hot summer day. This was not a new addition to the menu but we wanted to try out a beverage so we opted for this.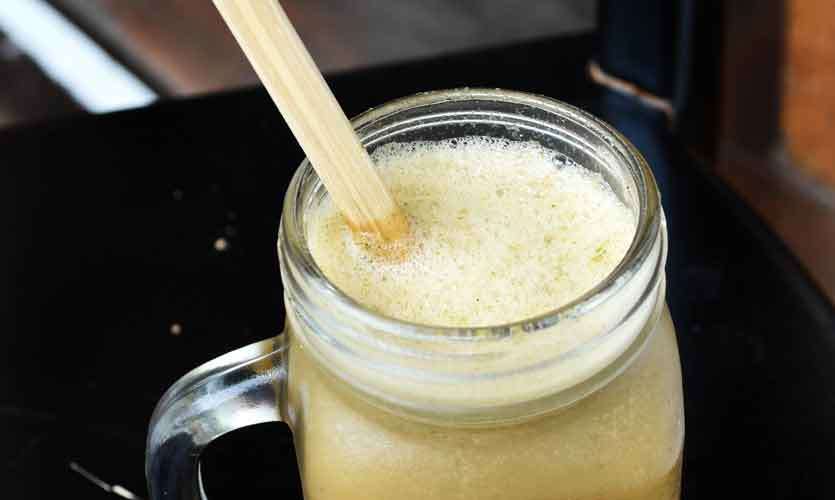 Food – 5/5
The Italian
They have a range of toasted kurakkan roast bread sandwich with a variety of fillings and we opted for The Italian (Rs. 500) as it was newly added to the menu. This comes with pesto, grilled zucchini, red bell peppers and aubergine with feta. Kurakkan bread is generally not that palatable due its coarse texture but this bread had a very nice texture and it was crispy and fluffy. The taste of pesto was quite prominent with hints of other veggies as well. It was such a nice way to start a meal, not too starchy but filling with vegetables.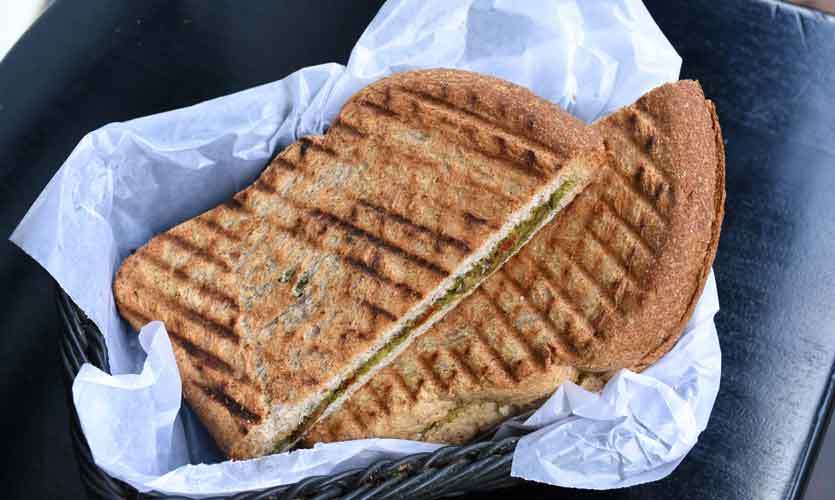 Hash Up
Life Food also has a range of all-day breakfast dishes and Hash Up (Rs. 1250) was the newest addition to it. This dish consists of hash browns coupled with rocket leaves, smoked salmon and poached eggs with a creamy curd dressing on the side. The hash browns, salmon, egg and leaves in one bite tasted like a symphony in my mouth. The egg was not seasoned as a poached egg would, but the incredible flavours of the smoked salmon made up for that in a phenomenal way.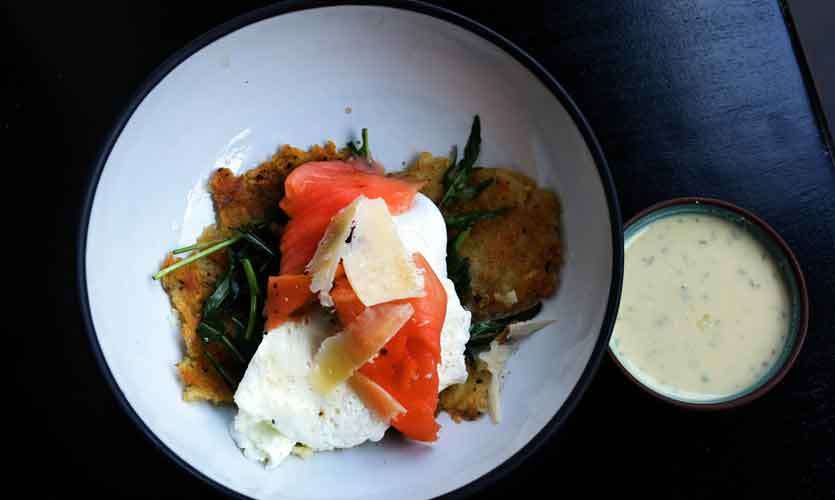 Hey Pesto
Hey Pesto (Rs. 1250) is one of the main dishes newly included in the menu and it comes with sautéed bulgur wheat with pesto prawns, mushrooms and sarana sautéed in garlic, with tomato, cucumber salad drizzled with a tomato and red bell pepper dressing on the side. Sautéed sarana sounds quite unfamiliar but it tasted amazing with the mushrooms as well. The prawns were so crunchy and fresh and the pesto was absolutely perfect. They also give more pesto on the side to pour on if you want. It tasted like a rice and curry dish we would have on the daily. All the flavours were spot on and tasted amazing with only a teeny bit of oil.
Soba Sensei
We enjoyed the umami flavour of Soba Sensei (Rs. 1250) which is made with soba noodles with ginger miso, Japanese omelette, stir fried bok choy and shiitake mushrooms topped with toasted sesame seeds. The soba tasted wonderful with the ginger miso. There was a generous amount of miso in it so you could lather the soba with it. The bok choy and mushrooms all tasted perfect with incredible flavours. The Japanese omelette was not that fluffy but still it was incredibly good!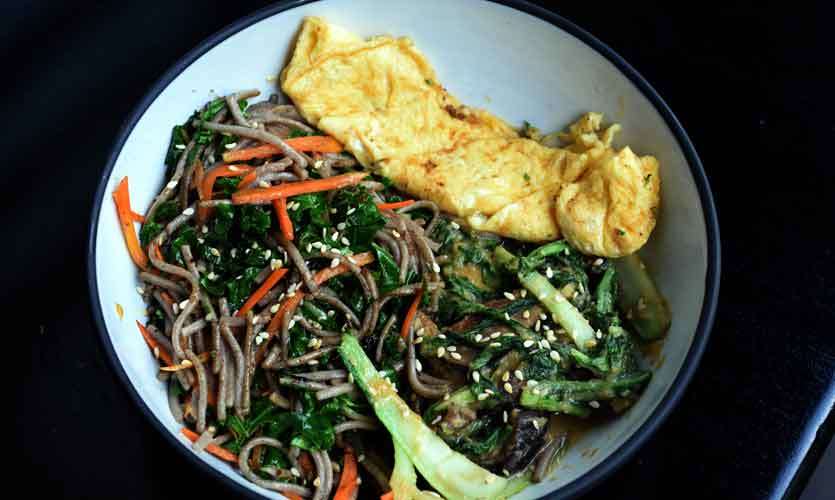 What we recommend: ALL! We recommend all! You should try out all of these!
Service: 5/5
Parking facilities: 4/5
Toilets: There is no toilet in the premises
Would we go again? Yes definitely! Can't wait to see what they will be adding next!

Tips/notes by author – No additional taxes and service charges.
Photographer - Nimalsiri Edirisinghe