Following the Everest expedition…
Early Saturday morning, Jayanthi Kuru-Utumpala summited Mt Everest, becoming the very first Sri Lankan to achieve this feat.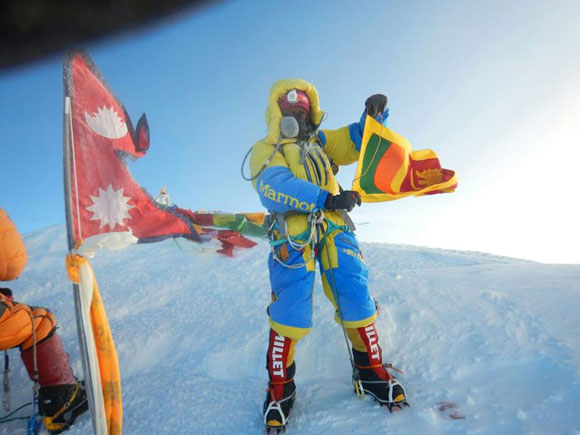 Jay waves the Sri Lankan flag from the Everest Summit
People, naturally, wondered why Johann Peries who also embarked on the expedition, didn't summit.
She explained in one of a series of photos shared on the 'Everest Expedition - Sri Lanka 2016' Facebook page.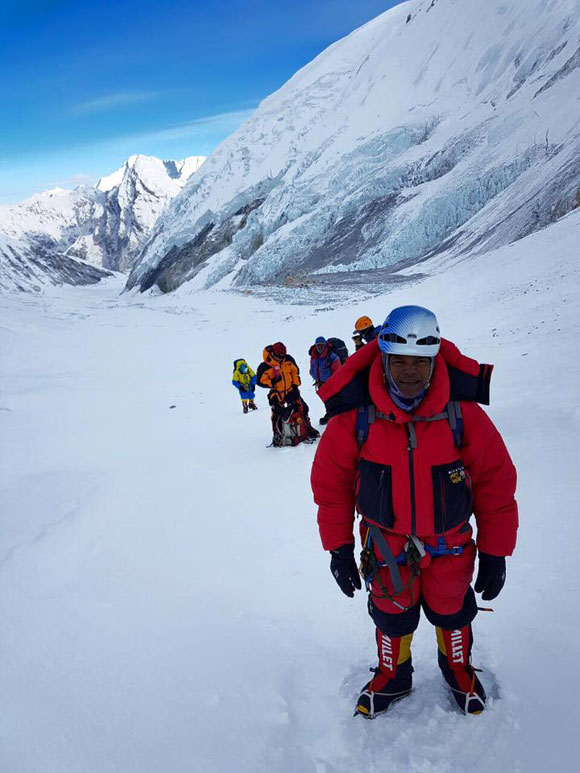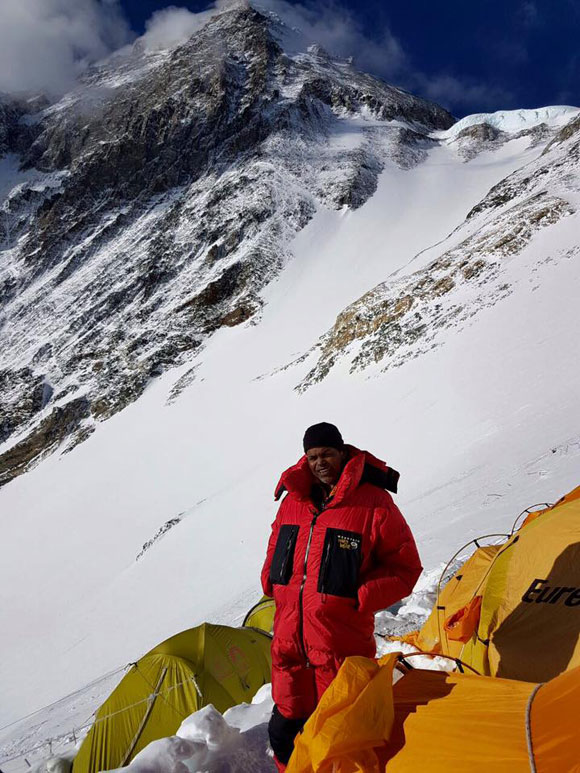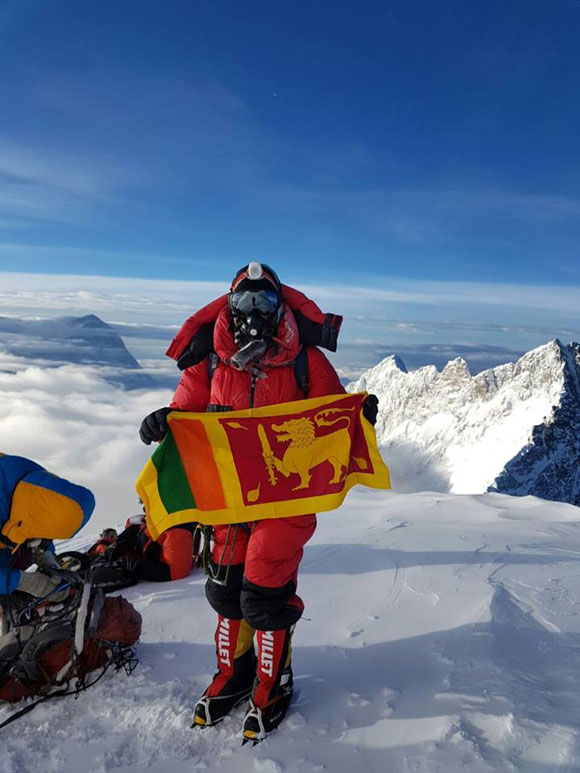 Johann at 8300m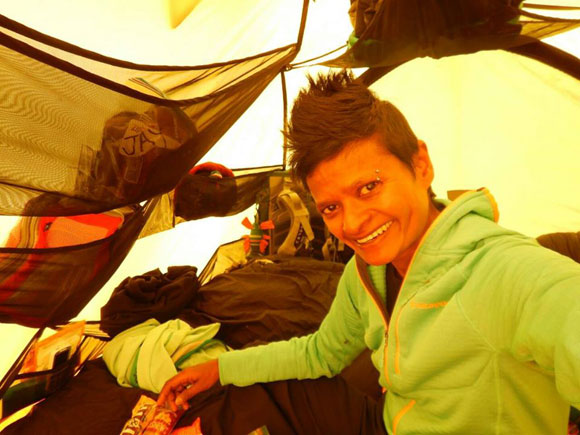 Inside the tent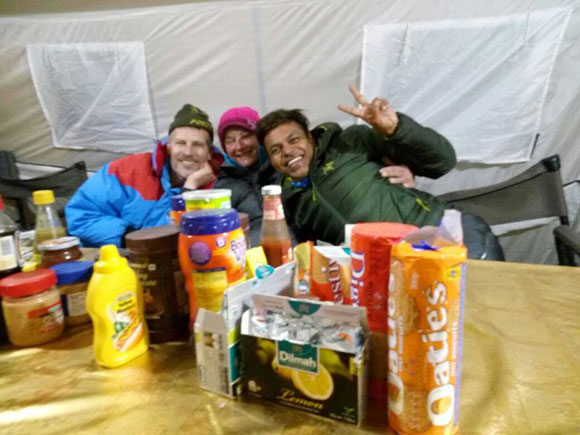 Johann at the dining table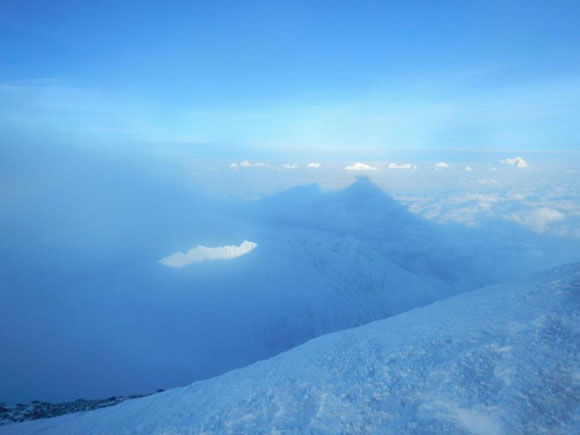 Shadow of Mt. Everest
'Many, many people have asked why Johann didn't summit: "As the first Sri Lankans to attempt the summit of Mount Everest, and to have done so as a team, we are both very excited and overjoyed about our achievements of reaching the highest points in the world - a new record for Sri Lanka! The large number of climbers on Saturday 21 May, our summit day, meant that there were many queues and bottlenecks en route. These delays affected Johann's timing and resulted in him being compelled to turn back 300m from the summit because of the risk of running out of oxygen."
The duo has been training in the Himalayas since early April. They have spent the past month on Mt. Everest completing strenuous training at extreme high altitudes, including trekking up and down between Base Camp and three camps which are located at higher altitudes.
For more updates visit www.facebook.com/everestlka/.
Photographs courtesy www.facebook.com/everestlka/