It was British author James Hilton who coined the term Shangri-la in his 1933 novel 'Lost Horizon' to describe a mystical and harmonious place. Eight decades later this term seems more than apt to describe the five star Shangri-la Hambantota Resort and Spa which is situated over 130 acres of beautifully landscaped gardens which includes an eighteen hole golf course.
In days of yore, Hambantota was a place where people passed through to explore Yala and Kataragama. However, with a change in tide and fortunes, the lure of Shangri-la Hambantota resort and spa is such that visitors now choose to make Hambantota a stop on their travels.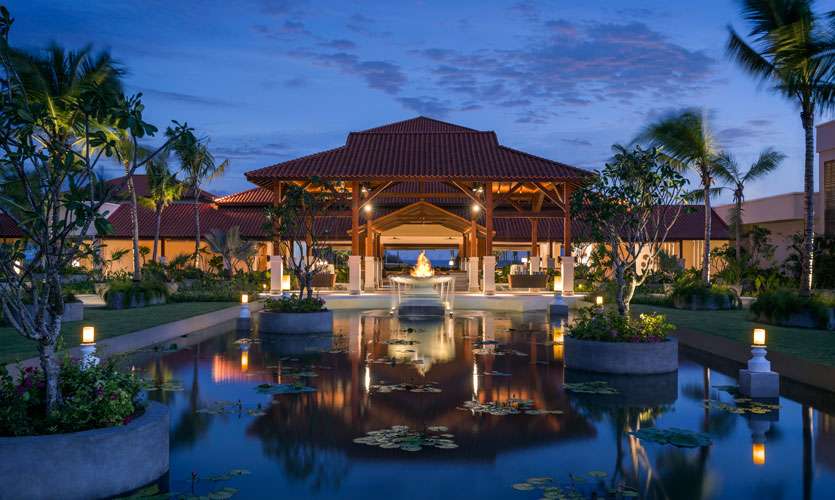 Flanked by vast salt pans on one side and the Indian ocean on the other, Shangri-la Hambantota Resort and Spa is a wonderful resort inspired by the exotic rural surroundings of Hambantota. Beautifully designed, the resort has 300 spacious rooms. Considering the sheer number of rooms, the size of the property is so vast it ensures privacy with a variety of nooks and crannies for guests to rest and also explore. The bedrooms are all tastefully decorated and luxuriously appointed offering views of either the ocean or the golf course. Set across four levels, and divided into family and adult areas, the rooms all have polished wooden flooring and huge beds replete with all modern amenities.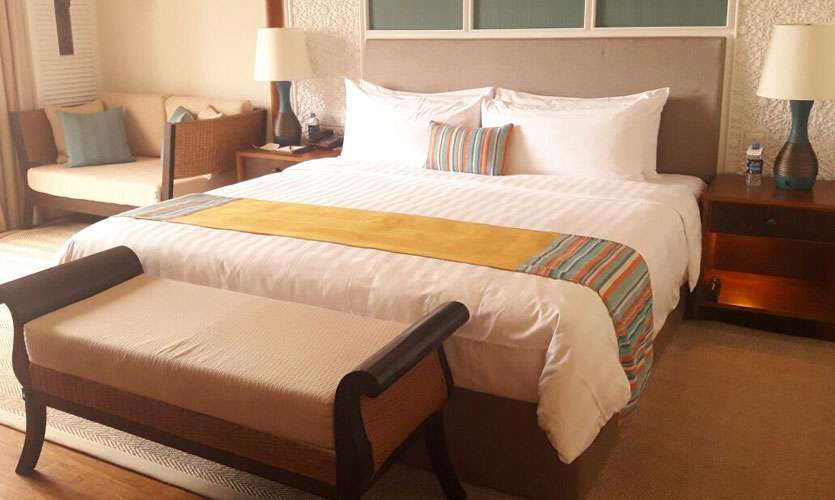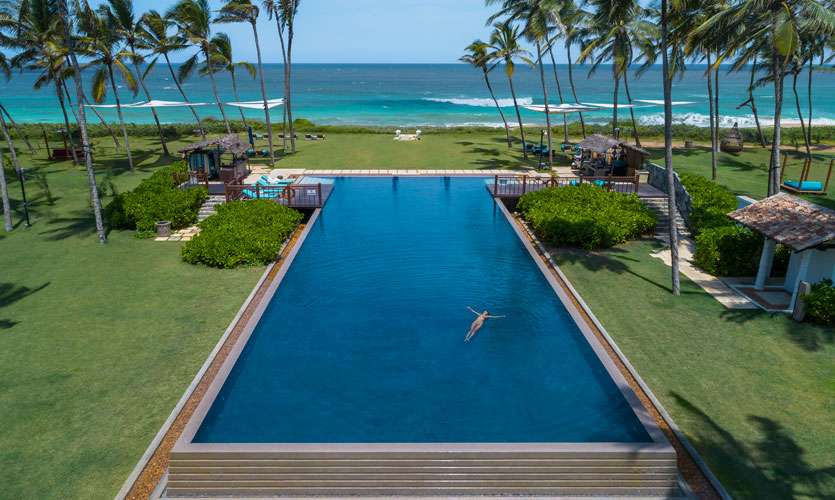 The resort also has three restaurants which offer all-day dining in a relaxed atmosphere. Bojunhala features Sri Lanka, South Asian and European dishes, while The Sera restaurant offers Southwest Asian Cuisine, and the Ulpatha has an outdoor grill with a varied menu. For those who wish to imbibe in a cocktail or catch a splendid sunset then the Gimanhala is the place to be.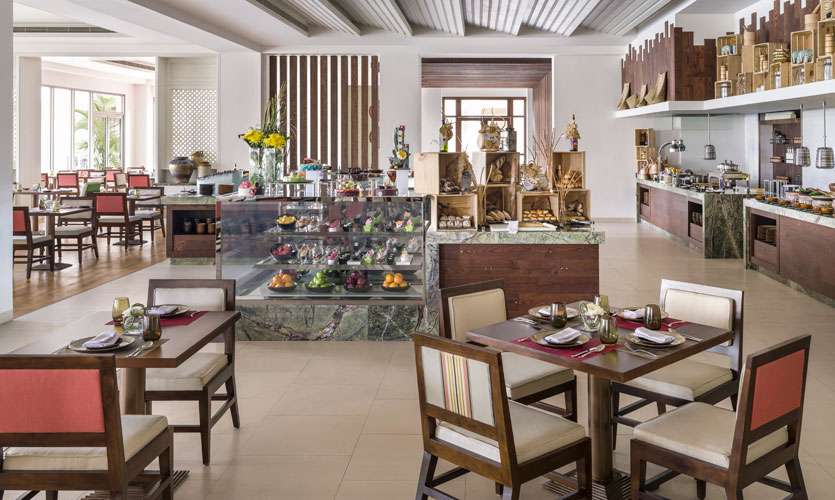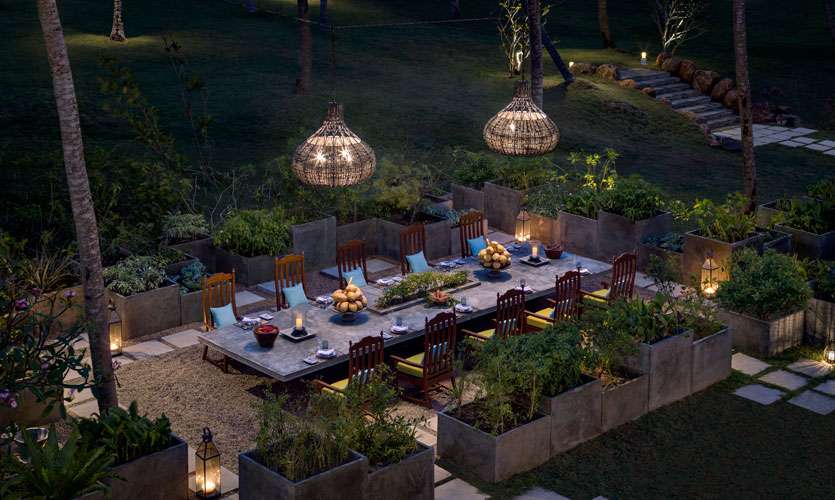 The beauty of Shangri-la Hambantota Resort and Spa apart from the luxury it exudes is the variety of recreational activities if offer. For a start, the 18 hole golf course which is of an international standard and has already played host to a variety of golf tournaments, the most recent being the Shang Trophy held last weekend. There are three swimming pools, adult, family and children which comes with a water slide.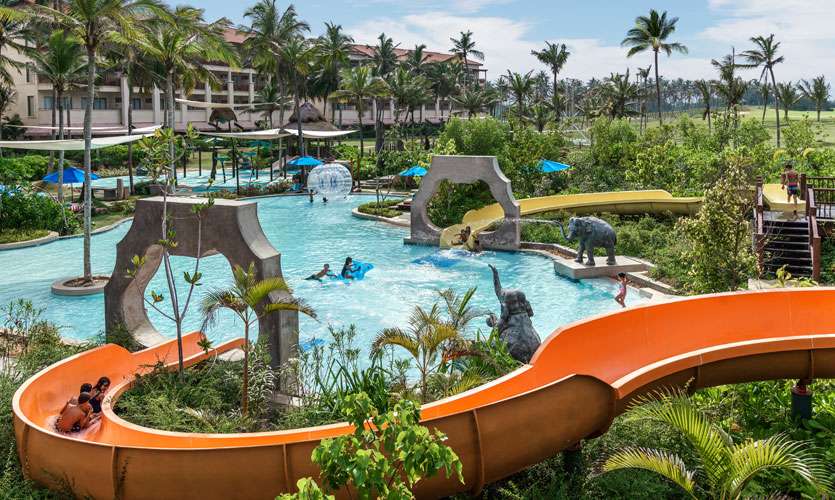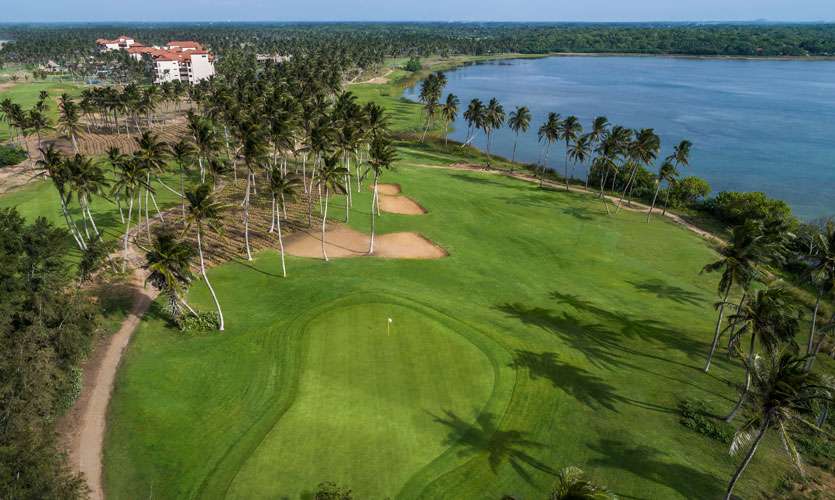 The resort also has a special section equipped with a variety of indoor games where children can be left with highly trained staff who will look after the children while the parents enjoy some quiet relaxation or indulge in the Chi Spa. For those seeking an adrenalin rush, they can try out the 23ft high flying trapeze which brought thrills to so many guests we saw try it.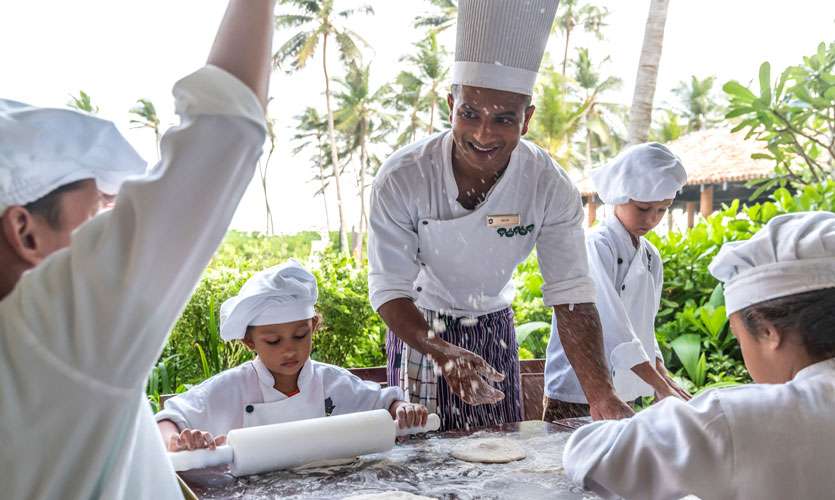 For those who want a quieter experience, there is a trampoline with a harness. Another unique feature of the resort is the craft village on site where a variety of craftsman ranging from weavers, carvers and painters create an amazing array of work, offering a glimpse into how they execute centuries old artisanal practices.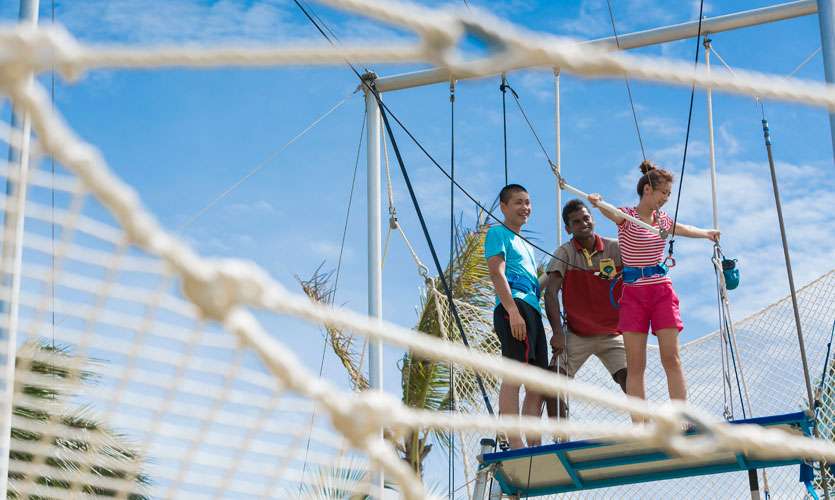 Intimate and tranquil the Chi Spa offers various luxurious pampering experiences which range from Balinese massages to traditional ayurvedic massages all designed to soothe, renew and enrich the body and mind.
Shangri-la Hambantota Resort and Spa is designed to make you feel luxuriously pampered from the moment you are welcomed till the time you depart. Courteous service, fine food, great entertainment and a convivial ambiance all add to the lure of this magical place.
Pics by: Kanishke Ganewatte