Enriching Experiences, Exceeding Expectations: Madu Ganga
Sri Lanka's Southern coast attracts scores of travel enthusiasts craving to relax alongside its luxurious waterfronts. Yet out here in Balapitiya the Madu Ganga offers a scenic getaway from the often crowded beaches to traverse its pristine, serine waters. Declared the second largest wetland in the country, this Ramsar site is an absolutely rewarding and refreshing experience, perfect for a morning out with family or friends. Visited by locals and foreigners throughout the year, the estuary nurtures 64 islands forming a chain of mangrove islets rich in ecological value. A boat ride along the river typically lasts for 1 ½ - 2 hours covering a range of spectacular scenes for the ever-exploring eye. Here's a list of our must-see sites.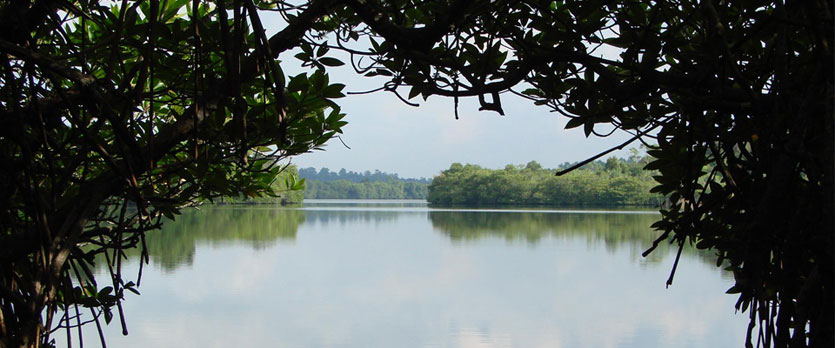 What to take: sunglasses, hats, a bottle of water and of course, a decent camera to capture the breathtaking views!
Mangrove Islets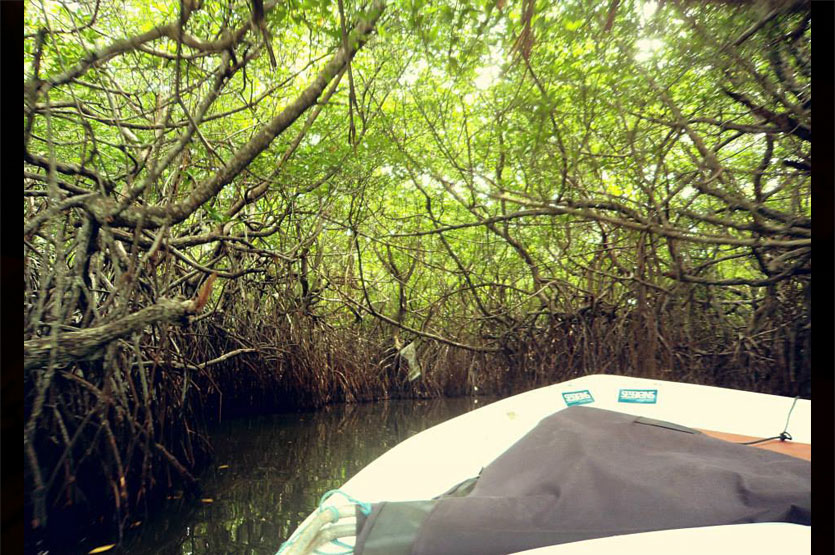 The mangrove forest is a tranquil haven with speckles of sunlight visible through its thick lush foliage. It is home to an abundance of wildlife including 31 varieties of reptiles and 50 kinds of butterflies. For ornithologists, this is certainly a paradise to observe the rare sightings of approximately 111 species of birds. Frequently sighted animals are the monkeys atop the canopy of trees curiously observing the boat's spectators and the scurrying squirrels! According to the locals, the largest animal to have been espied here is the wild boar. Enter into this treasure trove away from all the hustle and bustle in the city for an ideal date with nature.
Fish Foot Therapy

This is a must-try for anyone who hasn't already done it before! Located in an open-air setting along the river, these enclosures are teeming with schools of fish waiting to give your feet an absolute treat. I've witnessed quite a few first-timers squeal and leap as they accustom to the initial ticklish feeling; but once you've settled in you'll be basking in the sun thanking the tour guide for this much needed break. Each massage ranges between Rs. 100 - 200 and also provides a moment of sheer laughter to click away your loves ones' memorable reactions. Keep a keen eye en route for the intricately designed 'Ja Kotu' or shrimp fisheries that are worthy of notice.
Encounter Baby Crocs
Contrary to popular opinion the crocodiles were wonderful, sociable creatures on their best behaviour as they smiled cunningly for the photos - possibly since they were only youngsters and not adult-sized ones which would have had me as a Whopper for lunch. It is a rare opportunity indeed to meet a croc, albeit a baby, face-to-face and feel its smooth belly resting calmly on one's palm. The fishermen who brought one of the crocodiles for a brief introduction had just rescued it after discovering its entangled body in one of their nets. Here in Madu Ganga, the inhabitants are perpetually conscious about preserving their unspoilt abode.
Satha Paha Doowa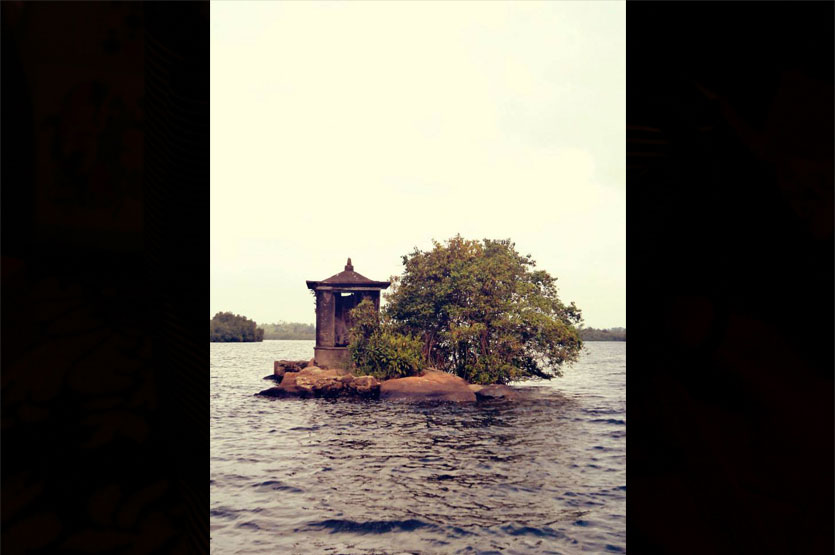 Known as the smallest island on the Madu Ganga stretch, the Satha Paha Doowa is a simplistic sight yet captivates the onlooker in a single glace. Legend has it that the island received its name after being purchased for merely five cents. Some discount this theory and instead believe the island was named as such due to its shape which resembles a five cent coin. Today spectators can locate the Devalaya built on the island with a shrine dedicated to the gods of Kataragama. Be sure to have your camera ready for an iconic Instagram picture when you approach this island - you will not be disappointed.
Way of Life
Part of this exclusive tour is insight into the humble lifestyles led by everyday folk who reside on a few of Madu Ganga's bountiful isles. Travellers will have the privilege of meeting these largely self-sufficient social units who engage in vocations like cinnamon production, coir rope making, shrimp fishery and fishing. Tour guides often invite curious holiday-goers to sit in a simple clay hut and observe a live demonstration of the cinnamon production process. Those who wish to purchase cinnamon sticks or oil will find its price range slightly higher than anticipated, yet it is among the finest and freshest you will encounter. Some families will welcome you to examine the aesthetic appeal of their Wordsworthian rudimentary setting where you will learn how their children, yearning for education, rise in the early hours of the morning to travel on fishermen's boats to the main road and then catch a bus to school.
Before you head off, complete your lengthy travels with Sri Lanka's first-class beverage, a refreshing drink of Thambili!
On our little island blessed with immeasurable travel wonders, Madu Ganga is of sociological, historical and ecological merit that guarantees a day well-spent.