Of catamarans, gorgeous vistas and delightful experiences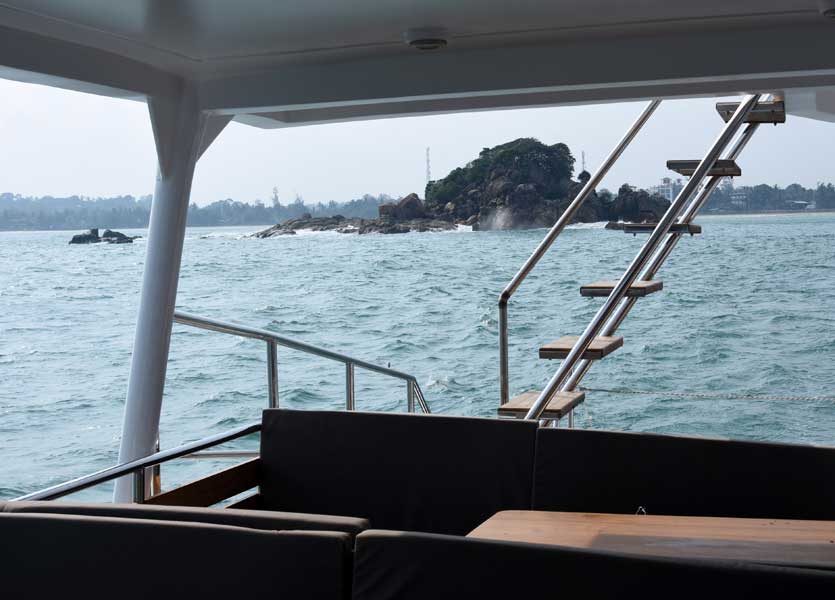 Perched up front on the nets at the fore of the deck, chilled glass of fresh juice in hand, the gentle breeze caressing our faces offering respite from the gloriously hot day, gorgeous ocean vistas and scenic coastline obscured only by railings make for a heightened experience of relaxation and calm.

We were met with the sight of the beautiful Opal bobbing gently in the azure waters of Jungle Beach, standing out among the many catamarans and boats harboured in the vicinity.
The Opal, a state-of-the-art 53 foot catamaran is the largest and most recent offerings of Sail Lanka Charter, and can host up to 40 guests at a time with comfortable seating for 20 people. It also comes with a fully equipped kitchen, stand up paddle boards, fresh water showers, snorkelling gear, body boards and canoes in addition to safety gear for the guests.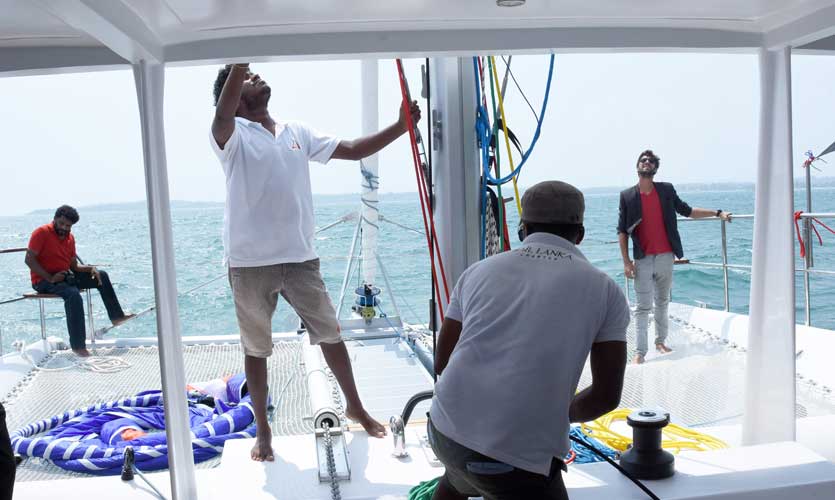 Sailing is truly an underrated pastime in Sri Lanka, and Sail Lanka Charter actively strives to to change this notion, offering a plethora of varied cruise experiences like whale watching tours, sunset cruises, and snorkelling expeditions, including private cruises tailored to suit your preferences. As of now, their catamarans operate from prime locations in the country such as Colombo, Bentota, Kalpitiya, Galle, Mirissa, Batticaloa, Passikuda, Trincomalee, Mannar and Jaffna.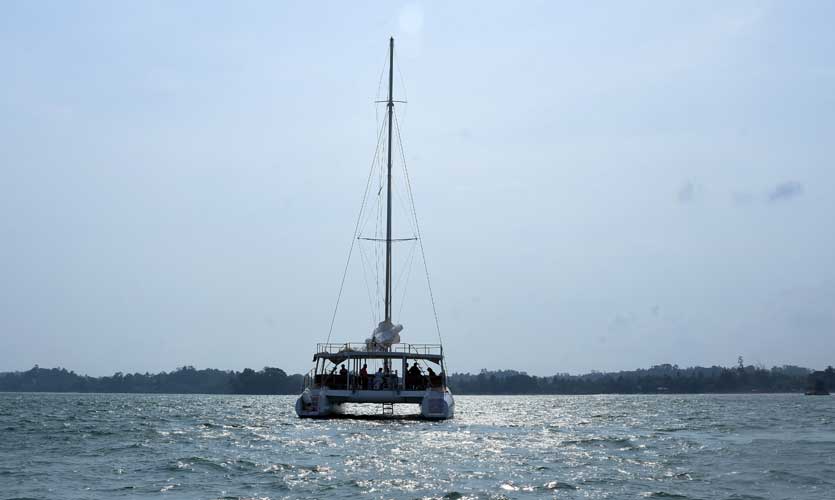 We got on board the Opal for a 3 hour cruise. During the course of sailing, the ship drops anchor so guests can use the inbuilt ladder that is lowered into the water to go for a swim, or relax on the nets.

Lunch comprised delicious Sri Lankan fare, with rice, seafood curry, a green bean curry and eggplant stir fry with papadam which made for a hearty meal after a swim. They also had a choice of beverages offered like beer, wine or a soda.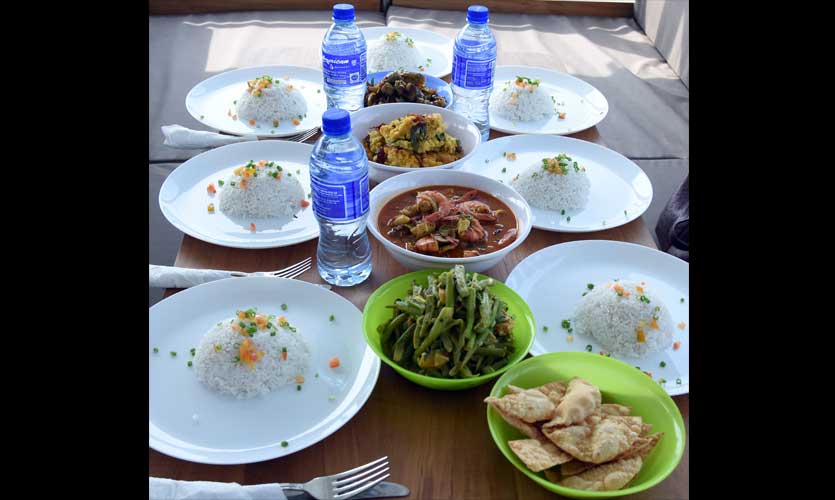 The upper deck of the Opal provides unobstructed 360° views of the fisheries harbour, a secluded island, the ocean and surrounding areas. Separate bathrooms for men and women are accessible below deck. In sum, the stability offered by having two hulls means that the Opal doesn't heel over like a monohull – it stays pretty much level, which makes for a comfortable and tireless sailing experience.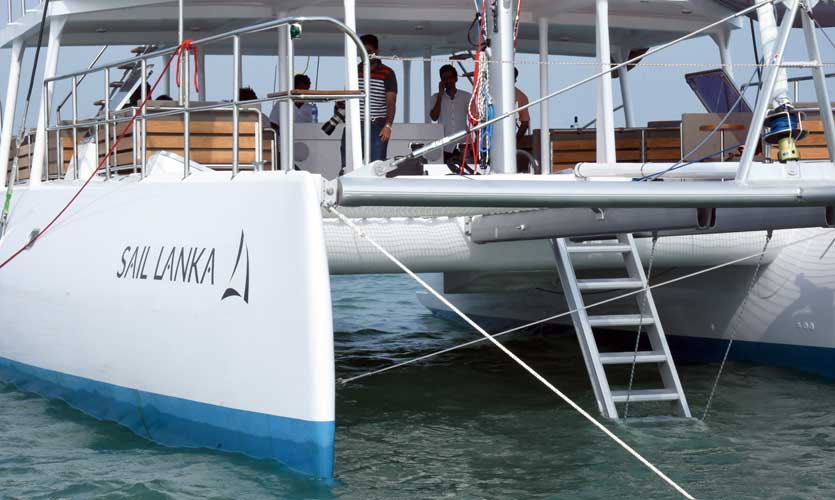 Depending on what floats your boat, you can opt for a short 3 hour sail or a relaxing multi day cruise along a coast of your choice. So whether you're yearning for some well deserved R&R, or in the mood to party in style, do check out Sail Lanka Charter.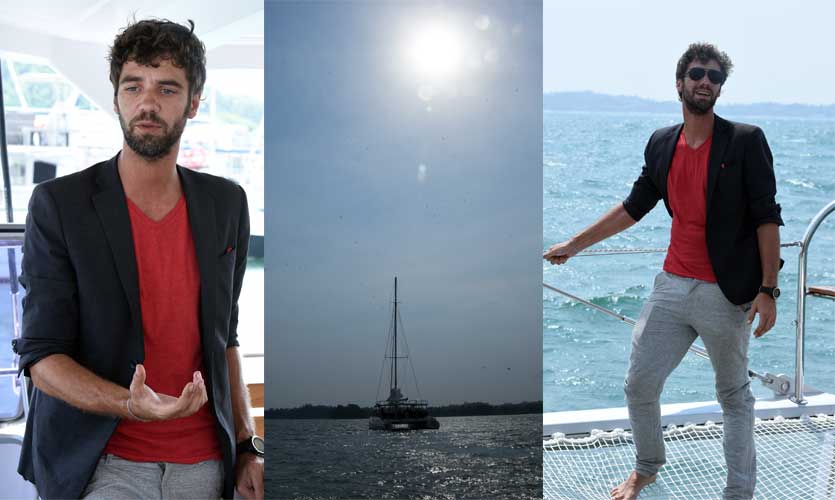 Jeroen Misseghers - GM, Sail Lanka Charter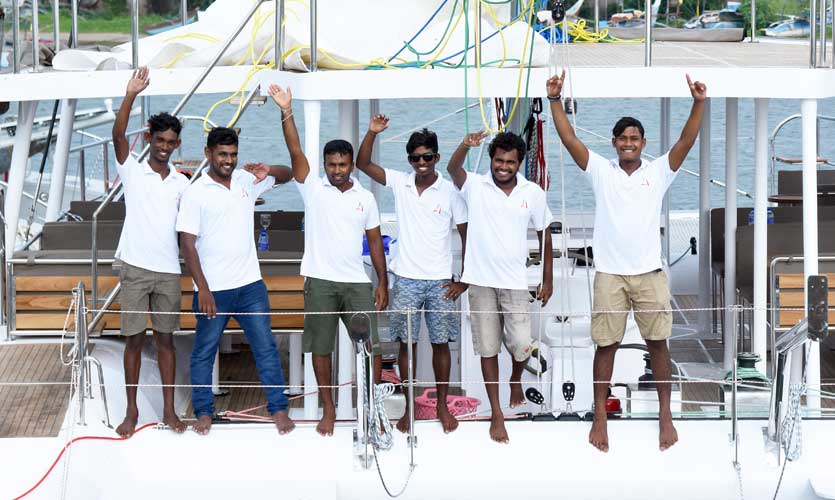 The crew of Opal

In view of the Sinhala and Tamil New Year, Sail Lanka Charter will offer guests a 20% discount on all their cruises departing between April 1 - June 30.

For more information visit sail-lanka-charter.com


Pics by Kushan Pathiraja