Yachting along the Southern Coast
Embraced with golden sunsets and the fresh saline breeze of the Indian Ocean, the Southern Coast has become a haven for tourists as well as locals. Over the years, lesser known towns such as Weligama and Mirissa became much-visited destinations for holidaying and chilling out. Adding to this trend are various activities brought forth by various stakeholders in different industries. With the Indian Ocean adding much glamour to the landscape, tourists and locals end up spending a great deal of their time at sea. Yet, have you ever thought how it would be like to live in the middle of the sea? If not, the Sail Lanka Charter is all set to give you an experience of a lifetime.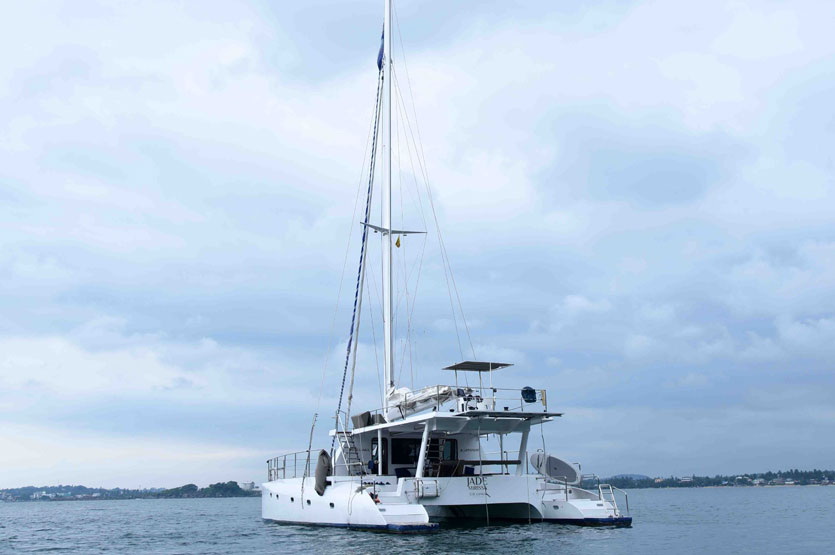 Sail Lanka Charter
Sail Lanka Charter is the first chartering company in Sri Lanka with more than 10 boats operating around the island. It offers cruises from three hours to ten days and every year they develop new programmes and bases around Sri Lanka with an intention to transform Sri Lanka to a global yachting destination. One of the main objectives of this Charter is to setup and promote sailing as a new eco-friendly activity. Day cruises start at 6:30AM and comes back at 1:30PM for lunch. Overnight cruises start at 3.30pm from Mirissa and are anchored at Weligama Bay before setting off for whale watching the next morning. The Jaffna cruise was just launched which is for six nights/seven days which go from Talaimannar to Jaffna Island and return to Talaimannar. If the guests hire the entire boat privately they can plan out the entire cruise on their own if it is within their routine.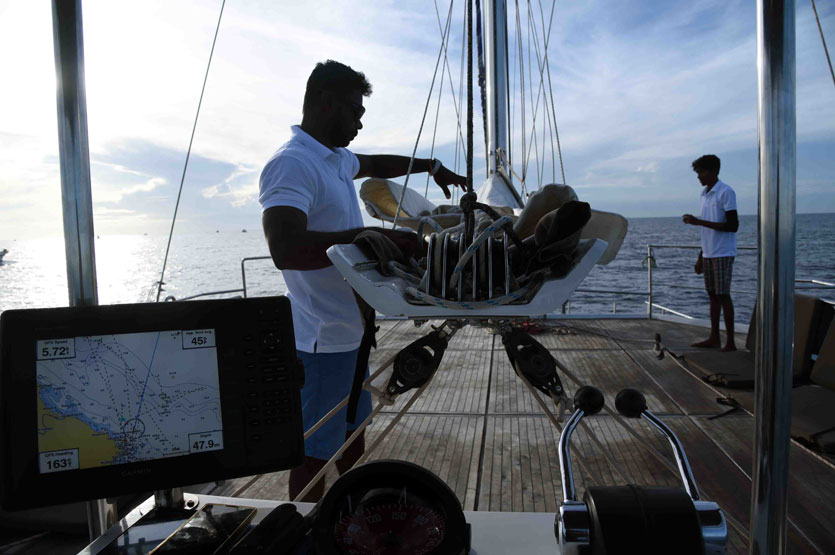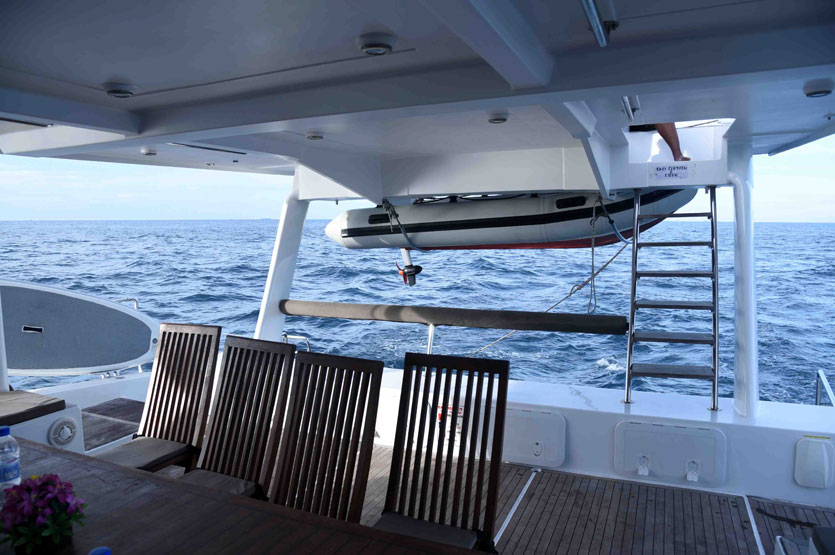 One cabin for one night costs US $350 which would go up to US $750 depending on the requirements. The Jaffna Cruise costs US $7850 and it would cost US $3300 for three nights/four days. These are all inclusive prices which include accommodation, meals and all other services.
The experience
While on board Captain Jade guests are given all the freedom to enjoy their stay. The yacht comprises four cabins which can accommodate eight people. With its own kitchen, promenade/dining area, the deck and an open area in the upper floor the yacht gives enough space for guests to spend their stay. During the three day cruise, Captain Jade travelled from Mirissa to Weligama Bay, Jungle Beach, Rumassala and back to Mirissa. During the stay, guests can go whale watching, dolphin watching, snorkelling, swimming and do various other activities at the beach.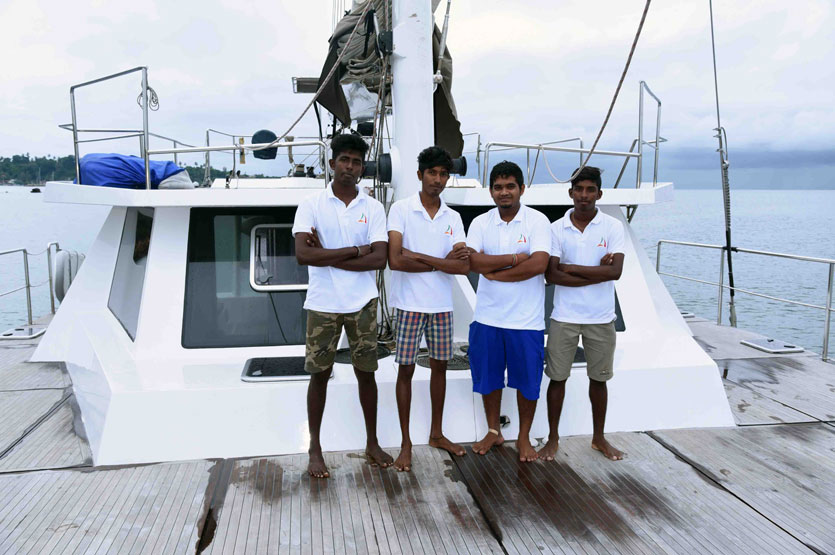 The crew on board Captain Jade takes good care of the guests from safety to meals and every other minor aspect. If one feels sea-sick they would attend to all your needs without any hassle. Dining on board this special yacht is another interesting feature. With the culinary expertise of Chef Dimuthu, guests are given various dining options during their stay. The meals are absolutely delicious and are given in fitting portions especially because guests are on board a yacht and would encounter certain inconveniences if stuffed with food. The cabins are not quite spacious but has a luxury setup equipped with a double bed, fan and an attached bathroom with basic amenities.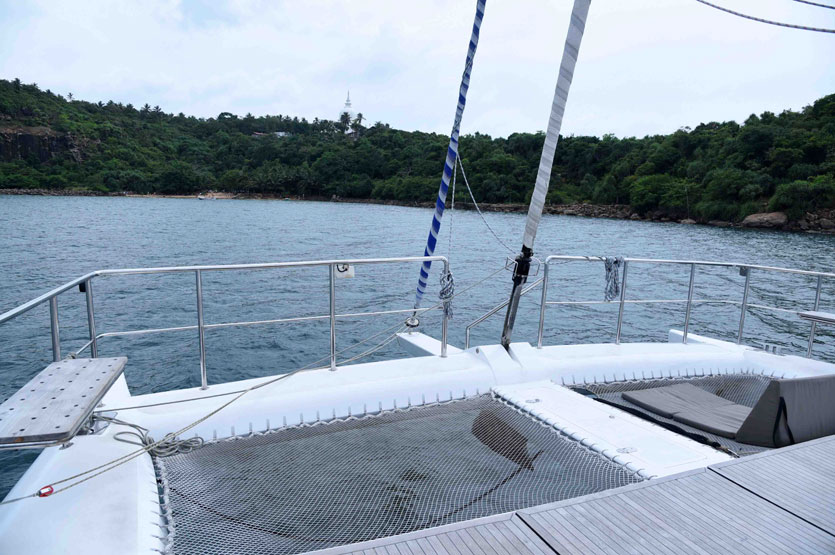 For those adventurous souls who would like to spend their vacation at sea, this would be the ideal option for you.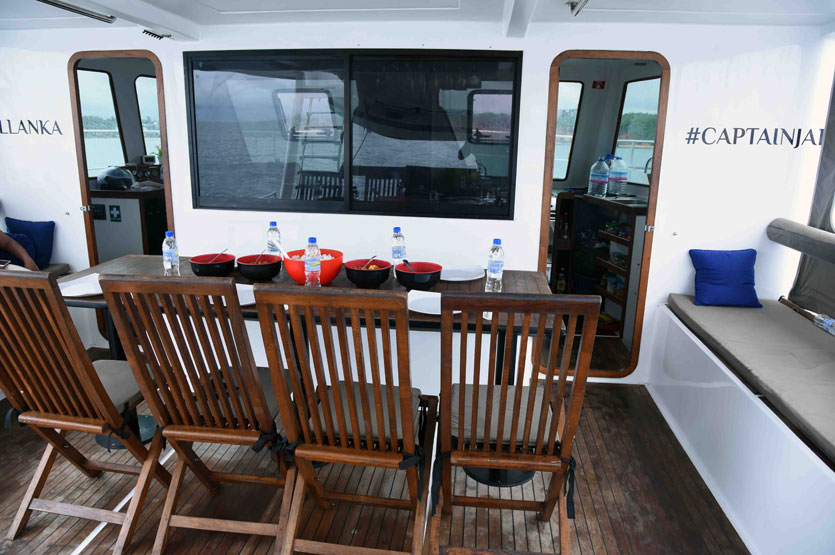 Guests could contact them through their website www.sail-lanka-charter.com which gives a direct contact email or through any of their agents.
---
PHOTOGRAPHS by Samantha Perera