Moti Mahal is a largely successful Indian franchise that needs no introduction. From its humble origins in the 1920's in Peshawar (Pakistan, Undivided India), Moti Mahal has evolved into a global brand with over 150 franchises around the world. But what Moti Mahal is lauded for, however, is for their culinary inventions such as the perennially loved tandoori chicken, butter chicken and dal makhani. The legendary Butter Chicken of Moti Mahal has won many accolades including the IATO Award for inventing the Butter Chicken and the H&FS Award for a lifetime's service to the Indian culinary Industry. In 2019, Moti Mahal was awarded the iconic restaurant on the Indian Capital by the times of India. If you're pining with longing reading this, then you will be happy to note that Moti Mahal opened an outlet in Colombo recently. Moti Mahal replaced what used to be Mainland China down Flower Road, but fret not, they even have Chinese cuisine on the menu!
Ambience
Nothing has changed from the days the building housed Mainland China, so as you can imagine, the decor is very much in keeping with Chinese elements. So don't be surprised as you grab the dragon door handles to walk into Moti Mahal. Nevertheless, considering they also have a Chinese menu, the decor will do. Chinese features aside, the interior is still upscale, making it a great option whether you're opting for a quick lunch, a date night or even a dinner with colleagues.
Food
For the sake of this review, I focused on the Indian menu at Moti Mahal. For the appetiser, I picked the Tillwala Chicken (Rs. 690) which I was told was one of their best sellers. Comprising tender chicken pieces marinated with fresh mildly spiced yogurt and sesame seeds, the chicken was succulent and delicious. A mint dip was served as an accoutrement, which added a lovely touch to the chicken. I don't often pick seafood starters when I eat Indian food, so decided to change that and ordered the Tandoori Prawns (Rs. 990), fresh prawn marinated with aromatic Indian spices and grilled. The prawns were well grilled with a slight char that gave it a nice flavour. It was also quite spicy, which I liked. I would class this starter as good, rather than great, as there was something that seemed a little bit amiss in terms of overall flavour.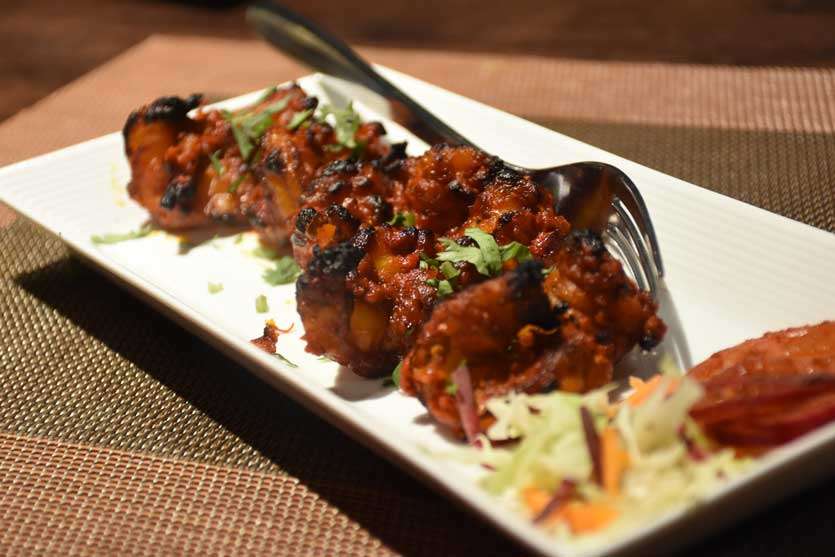 Although I did intend to steer clear of the Chinese menu, it was suggested that I try the Basil Chicken Dumplings and I'm glad I did. Very Thai in terms of its flavour profile, ( I also thought I tasted a little bit of lemongrass in there) I loved the dumplings! It ticked all the right boxes on the perfect dumpling list, and it was certainly a starter I would happily have countless times.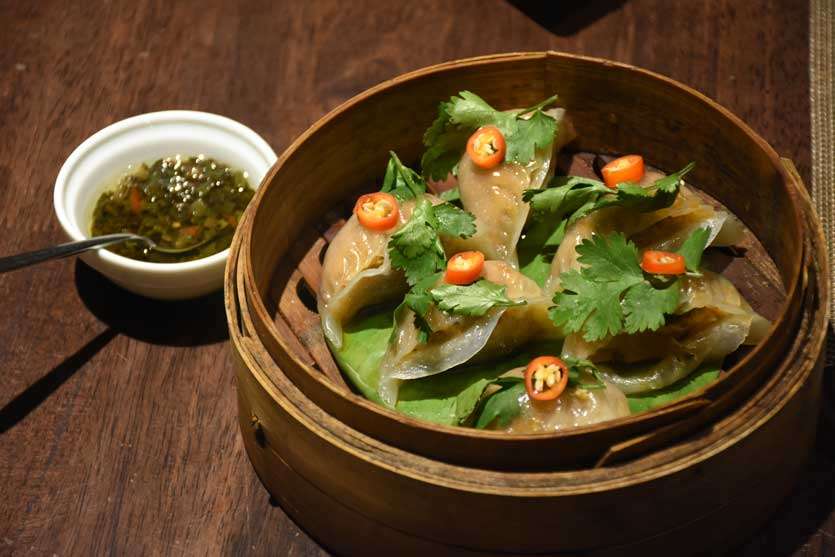 No Indian meal is complete without a Biryani, so I picked the Gosht Hyderabadi Biryani (Rs. 940). They also have Dum biryanis, but the Hyderabadi Biryani is comparatively spicier, which was the decisive factor in my ultimate choice. Fluffy, aromatic rice with large chunks of mutton at the bottom of the pot, this biryani was, without a doubt, one of the better biryanis in Colombo. I was served an assortment of naans to sample, so I picked the Kadhai Paneer (Rs. 690) and the renowned Butter chicken (Rs. 790). The naans were fabulous, whether it was the wonderfully garlic-y version or the buttery favourite, I couldn't pick which one I liked better. What absolutely surprised me however, was the Kadhai Paneer. A wonderful surprise, the panner was packed with flavour thanks to the bell peppers which completely elevated the dish. What I was most hyped about was the butter chicken - after all, I was at the home of butter chicken - but maybe due to my high expectations, I was ultimately slightly underwhelmed. Don't get me wrong, it's still a very good butter chicken that got most of the elements right. The taste could have been a tad better, considering.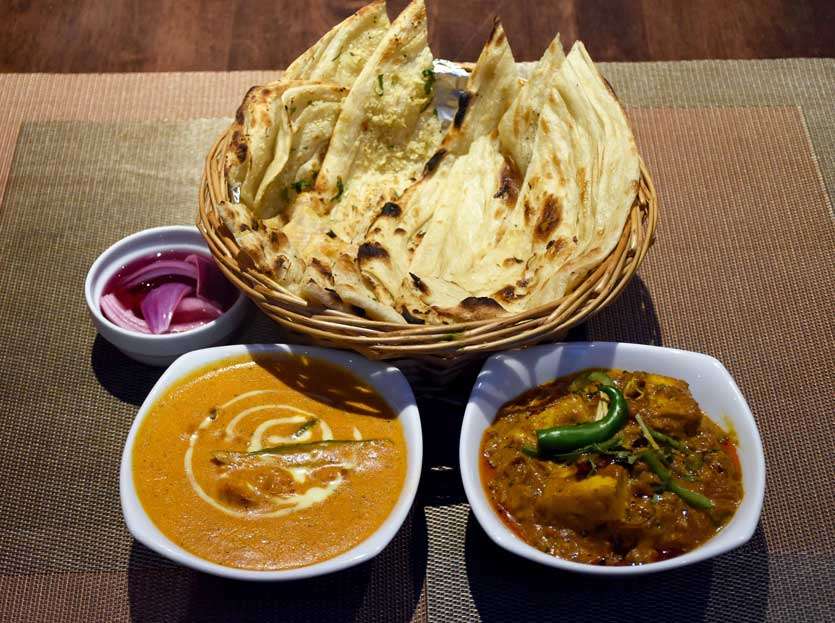 Overall
Moti Mahal is a restaurant that is determined to make its mark and position itself as one of the top spots for Indian food. Certainly something I truly believe they deserve. The food is fabulous, the staff is friendly and helpful, and the ambience is great. While I didn't try their Chinese menu, I will certainly drop by for a taste later. They wowed me with their dumplings, so I expect a similarly great experience with the rest of their food.
What I recommend: Kadhai Paneer, Basil Chicken Dumplings
Parking: Plenty of parking available at the premises
Notes: It gets very crowded, so reservations are required
Adress: 8, Flower Road, Colombo 7.
Contact: 077 077 1122
Pics by Kushan Pathiraja