In September, Life Online explored what Ella had to offer, and on this episode of Loafer's Diary we made our way to beautiful Mirissa! It is a haven for surfers and the place to set out to see the magnificent whales and dolphins. The beach itself is absolutely beautiful with its turquoise blue colour and any beach lover will list it out as one of the best in Sri Lanka. It is also popular for its vibrant nightlife. During our stay we tried out many of their popular restaurants and visited most of the tourist attractions around.
We missed out on a whale watching tour as this takes approximately 5 to 6 hours but is supposed to be absolutely worth it if you do it during the season which lasts from November to February. You can even organize for a shorter boat trip if you like but the sea was too rough on that day. Safety is guaranteed as every boat that sets out has to take permission from the coast guard.
---
Tourist Destinations
Parrot Rock
On the far side of the Mirissa beach, you will find a small island known as the Parrot Rock. The great thing about it is that there are a few rocks that lead up to the island and what one could call a stair on the rock to climb to the top of the rock. However, if you do decide to climb it, be wary of the strong currents and the rip tides.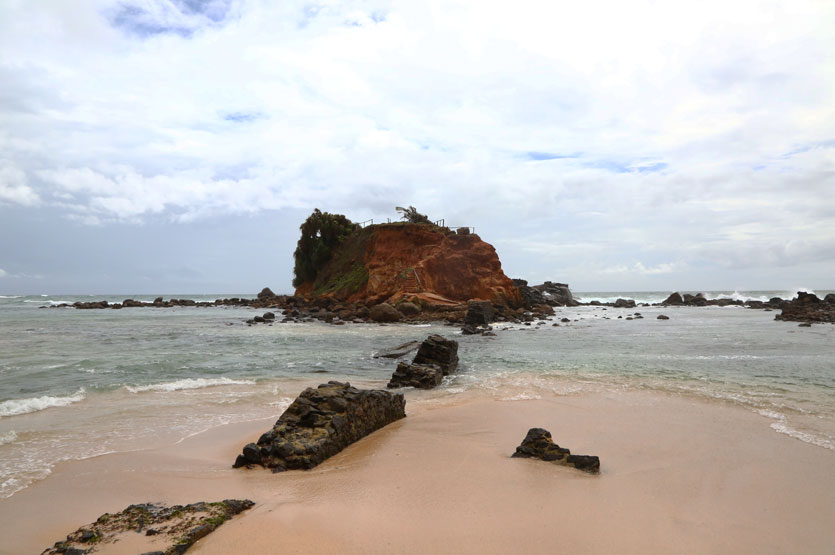 Weligama Beach
Weligama is a popular fishing town in the south coast of Sri Lanka. The Weligama beach is one of the most beautiful beaches down south with its perfect blend of deep blue and teal blue colour. The beach is mostly famous among many for the chance to catch fisherman in the act of stilt fishing.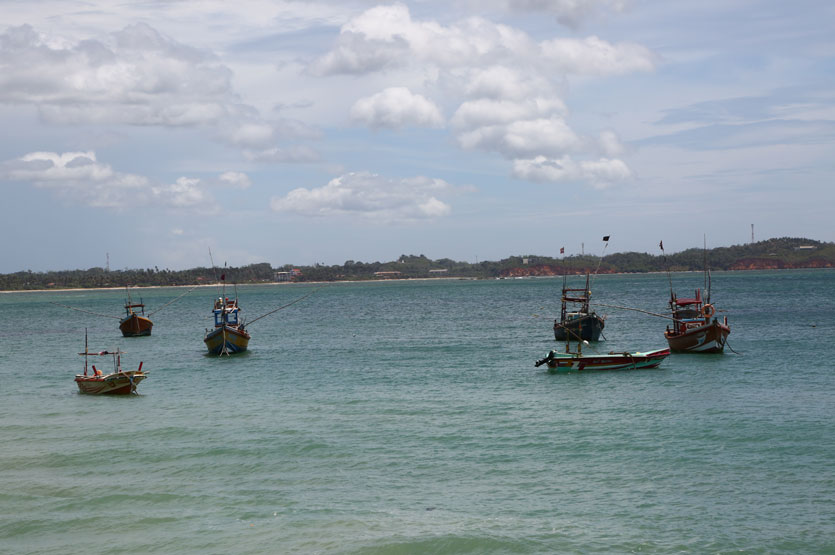 Badora Spa
The Badora Spa in Mirissa is one of the many spas found in Mirissa. They offer pure ayurvedic treatments and have great feedback from many of their customers. The spa treatment is conducted by a professional masseuse in small clay huts with soft music playing in the background. A 90 minute aromatic or ayurvedic full body massage can be booked for Rs. 3000 while a foot or neck and shoulder massage for 30 minutes can be booked for Rs. 1500.
They require you to book 2 hours in advance and make a deposit of Rs. 500 to confirm the booking.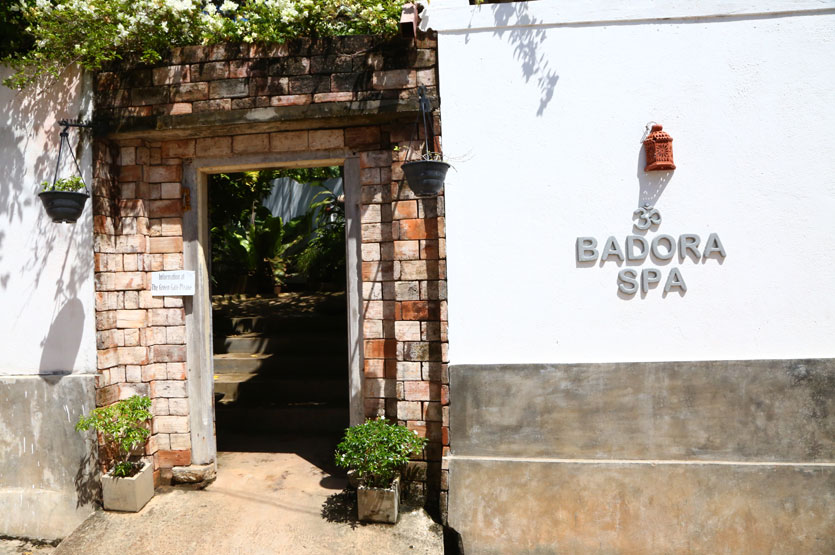 Rukshan Yoga
Yoga is a new trend found in Mirissa. Most of the tourists enroll themselves for these classes offered during their vacation. We checked out the classes conducted by Rukshan Yoga which happen every day in the morning and evening. You can practice yoga and keep fit and relax even during your vacation. He charges approximated 12 USD per session which lasts 1 to 1 and half hours and anyone is welcomed. He practices a mix of modern and traditional yoga and each class is customised according to the participants and their experience. We too tried it out and it was a first for all of us. We certainly found it to be relaxing, so do try out a few classes next time you are in Mirissa.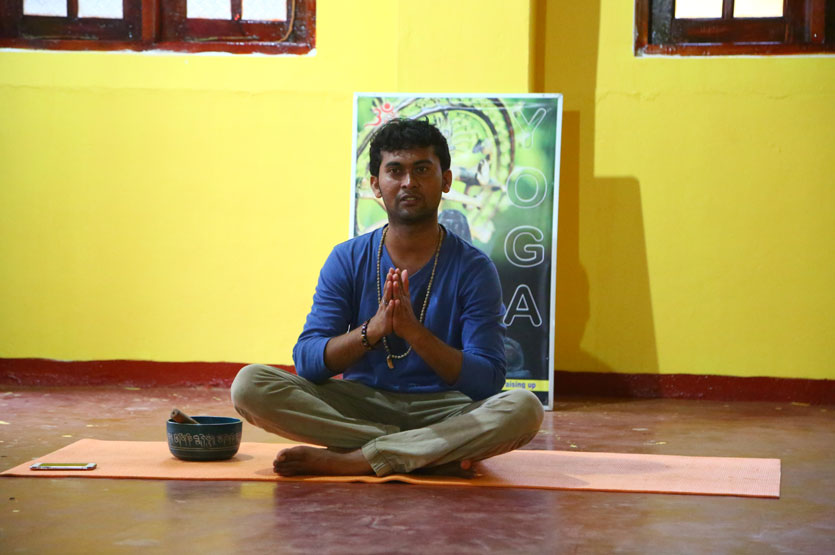 Stilt Fishing
Stilt fishing is a method of fishing unique to the island country of Sri Lanka. The fishermen sit on a cross bar called a petta tied to a vertical pole and driven into the sand a few meters offshore. From this high position, the fishermen casts his line, and waits until a fish comes along to be caught. Although the approach looks primitive and ancient, stilt fishing is actually a recent tradition.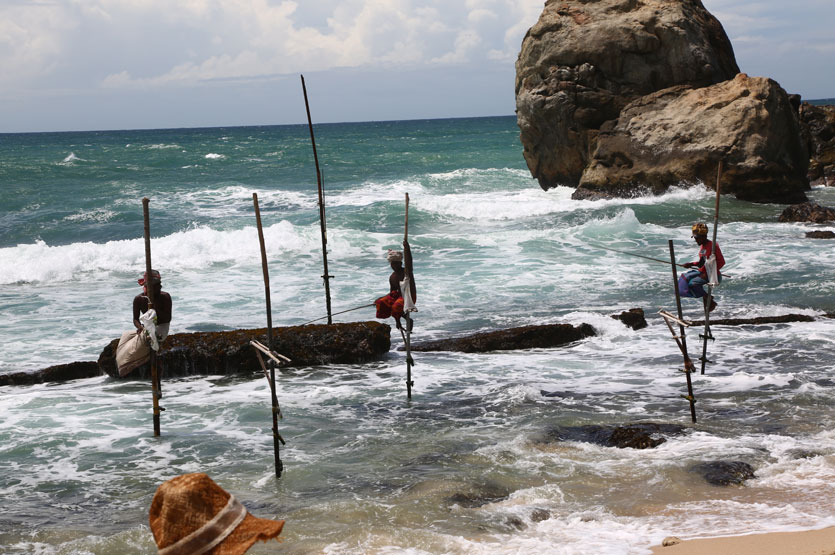 The practice is believed to have started during World War II when food shortages and overcrowded fishing spots prompted some clever men to try fishing on the water. The skills were then passed on to at least two generations of fishermen living along a 30 km stretch of southern shore between the towns of Unawatuna and Weligama.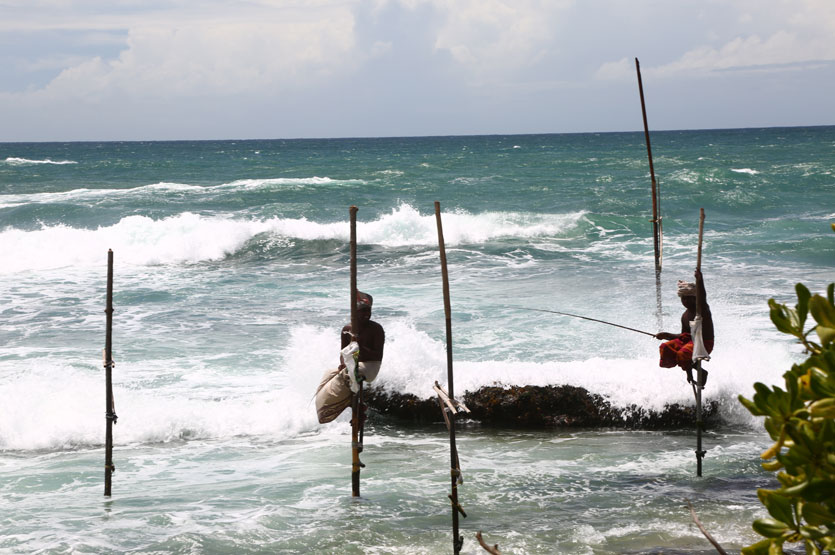 Snake Farm
It is situated down the Weligama‒Telijjawila road from Weligama. You have to travel approximately 8 km to your destination down this road. You can ask anyone there for directions to the snake place. The locals are pretty used to people coming there to see this one of a kind snake farm run by a family. D.G Vipul Waidyasena is a third generation ayurvedic doctor who specialises in treating snake bites. Apart from treating serpent bites free of charge they also provide many other services. He teachers this knowledge and practice to anyone who is willing to learn. He also conducts seminars and sessions at schools and public forums for children and adults. He says that once we learn to identify the venomous from the harmless we can avoid killing them.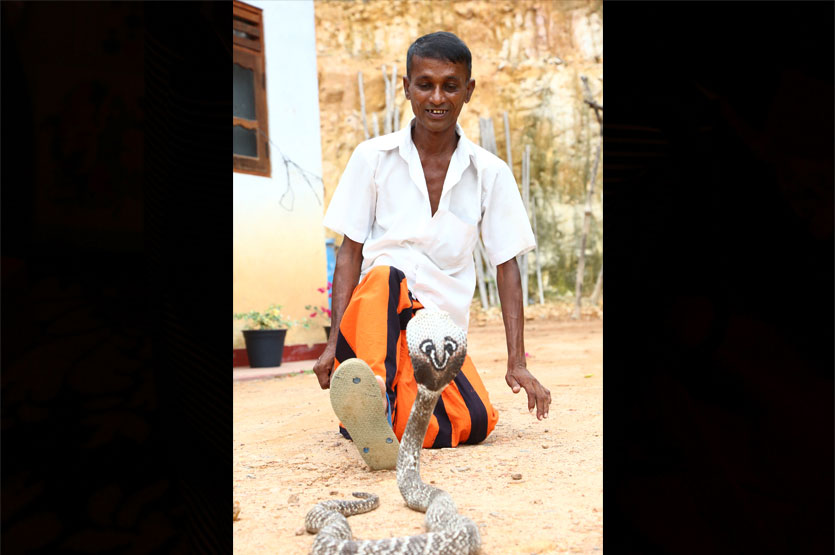 While introducing the snakes he even allows you to hold the ones who are not poisonous. I found all of them to be extremely beautiful. The highlight of our visit was when we were able to see an angry cobra hissing away up close. It is amazing how Vipul controls this magnificent beast with his foot. If you ever find yourself around Mirissa, Matara or Weligama do make a detour and visit this snake farm and encourage the efforts taken by this family to run this conservatory and offer free medication for serpent bites.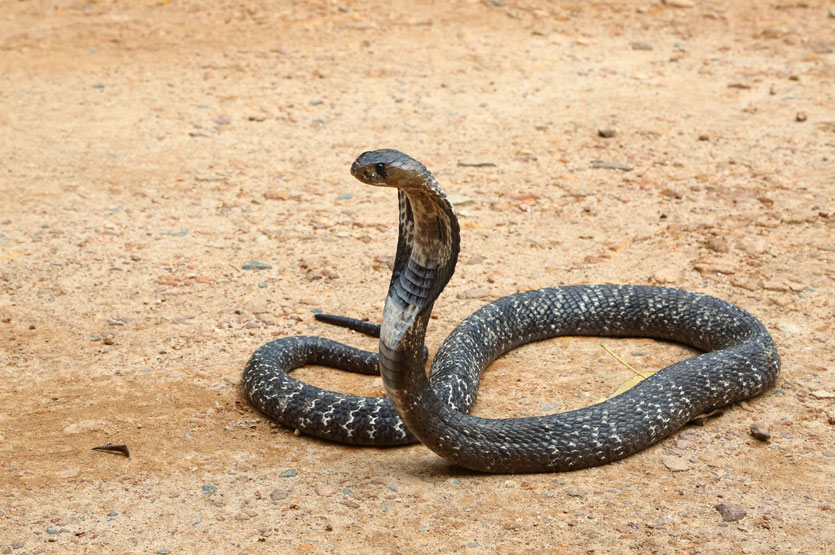 Dondra Lighthouse
The Dondra Head Lighthouse is a lighthouse located at Dondra Head near the southernmost point in Sri Lanka and is the tallest lighthouse in Sri Lanka and is also one of the tallest in South East Asia. It is operated and maintained by the Sri Lanka Ports Authority. It was a half an hour's drive from Mirissa so we knew we had to visit the southernmost point of Sri Lanka. However we were very disappointed when we found out the gates were closed to visitors. The store owners at the entrance told us that we need prior permission. We still managed to see it from a distance!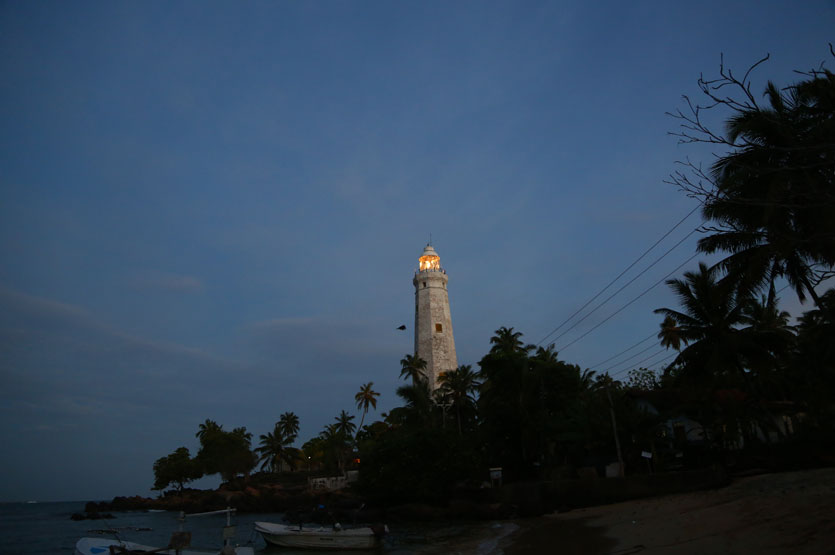 ---
Restaurants
Zephyr Restaurant
If you Google 'places to eat in Mirissa', Zephyr is one place that just keeps popping up. They've got great reviews consistently online so we thought we would check it out.
To find Zephyr is a bit of a challenge. It's not on the main road but rather inside a small lane and behind a hotel so it's alright to be a little confused when your Google Maps show that you've arrived at your destination but all you see is a wall!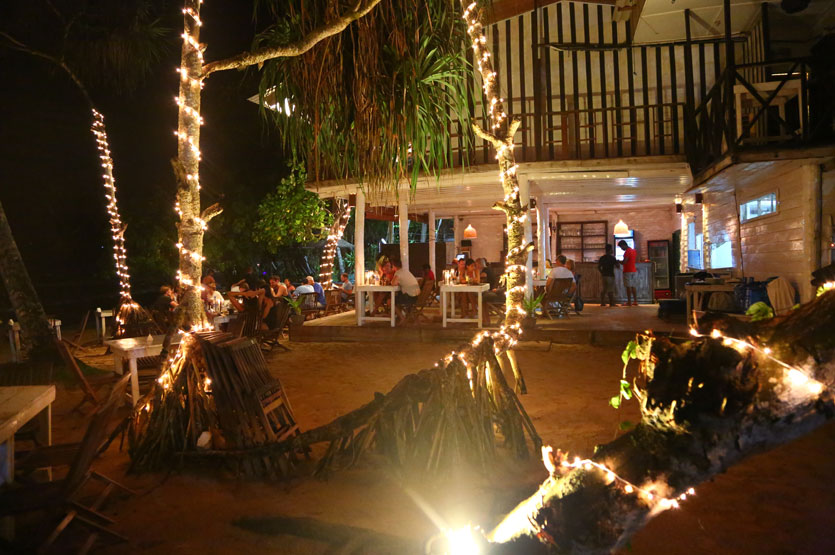 Located on the beach side, Zephyr is a stunning outdoor dining restaurant open to the beach. To start off, we ordered their Passion Mojito, Mango Mojito and their Ginger-Watermelon Martini (priced at Rs. 800 each). And while the mojitos were absolutely great, we loved their martini in terms of the surprising flavour combination!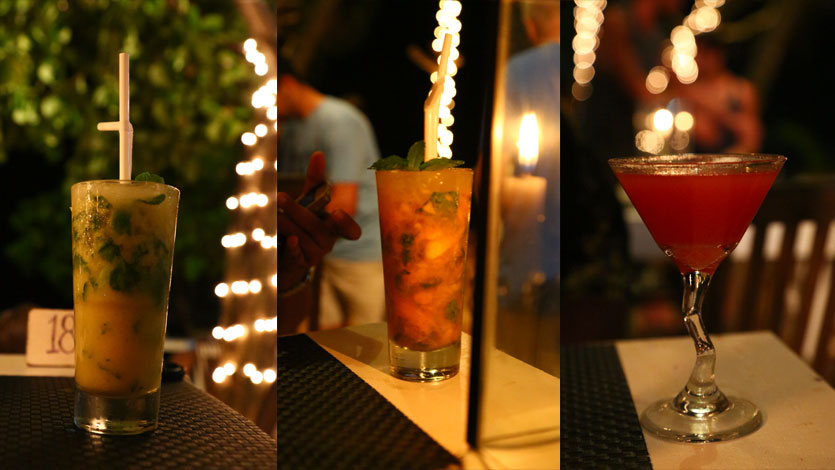 Deciding what to eat was a bit of a task. All their items on the menu sounded delicious and while we would have loved to try all we had to curb our enthusiasm and order just a few. We ordered their Crab Curry (Rs. 1400), the Tuna Steak (Rs. 1400) and their Catch of the Day (Jumbo Prawns) priced between Rs. 1500-2000 depending on the size.
The crab dish was offered with a side of steamed rice, dhal curry and papadam. The meat in the crab was plentiful and the curry had the right balance of spices.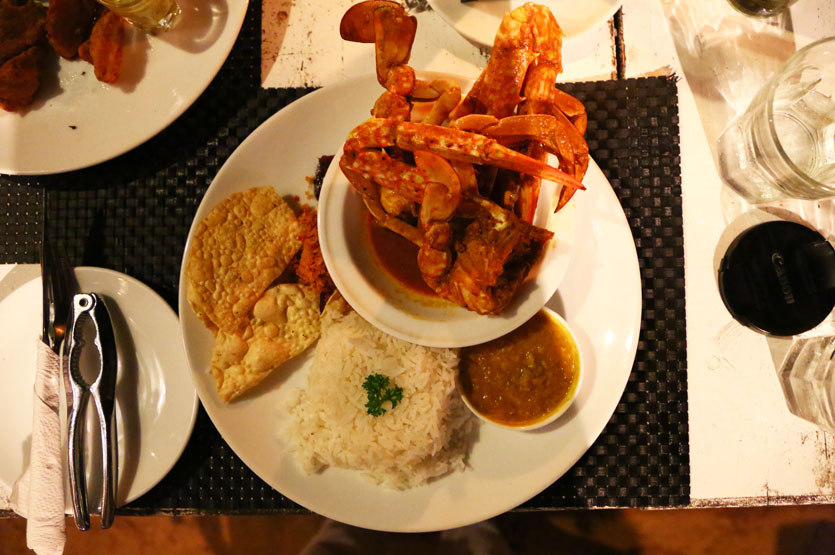 The tuna steak offered a generous portion and the jumbo prawns were combined with scoops of mashed potatoes and a cold salad.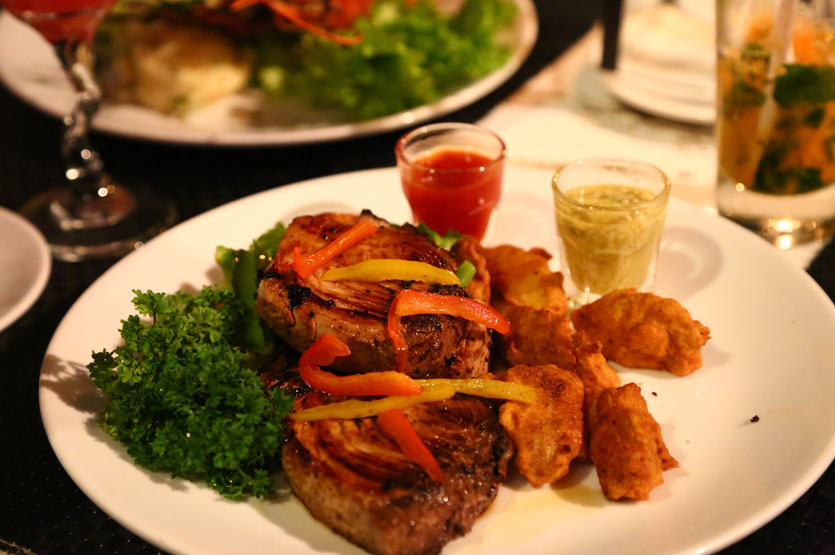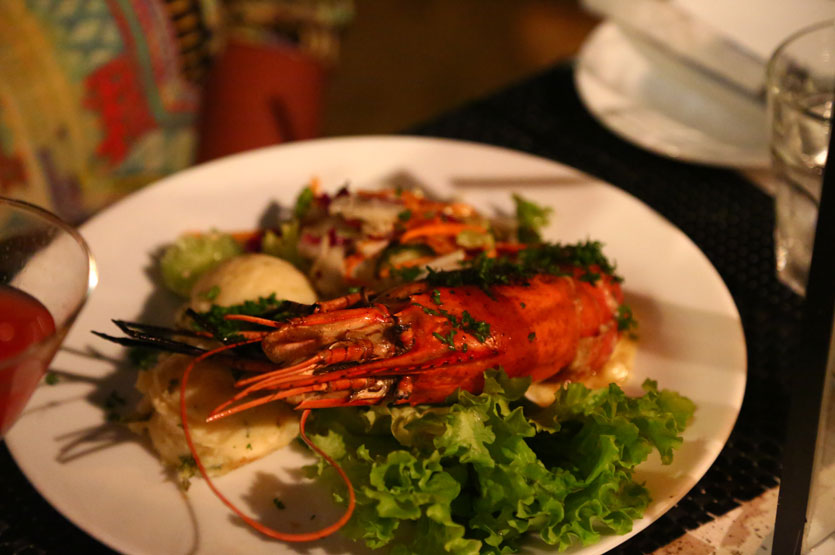 The service at the restaurant was excellent and with trees decorated with fairy lights, tables lit by candles and the calming lull of the ocean created the perfect ambience for a great dining experience. Overall, Zephyr was one of our favourite spots to dine at in Mirissa and gets a strong recommendation from all of us!
No.1 Dewmini Roti Shop
Mirissa has an abundance of roti shops but Dewmini Roti Shop seems to be the most popular. A family run food shop, Gayanthi and her team is always busy with customers and it's probably the reason why the shop has received Tripadvisor's Certificate of Excellence consistently over the years since it has started.
Located in their own home garden, it offers a wide range of food on its menu including fried rice and kottu but we've heard many comments about their sweet and savoury dishes so we decided to give them a try.
We tried their Egg and Cheese with Vegetable Roti (Rs. 250), the Olive and Mushroom Roti from their savoury section and their Chocolate and Banana Roti (Rs. 230) and their Banoffee Roti with Vanilla Ice Cream (Rs. 300) from the sweet section.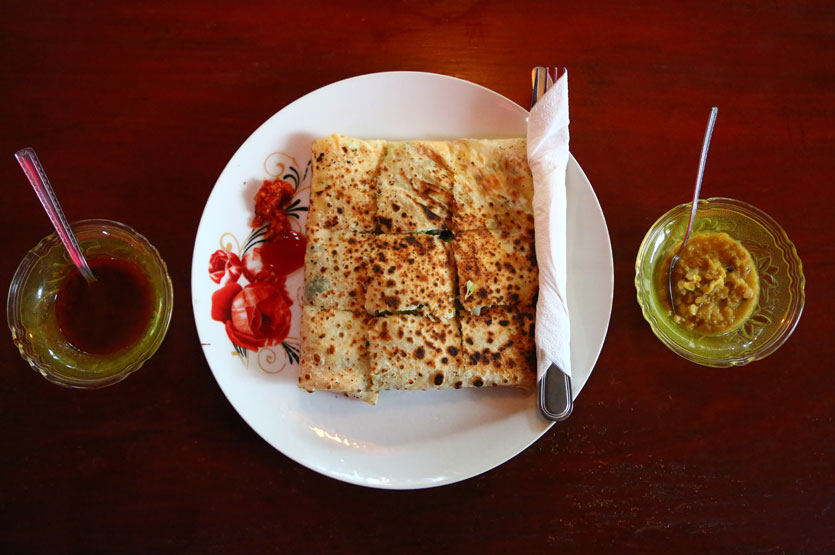 Egg and Cheese with Vegetables Roti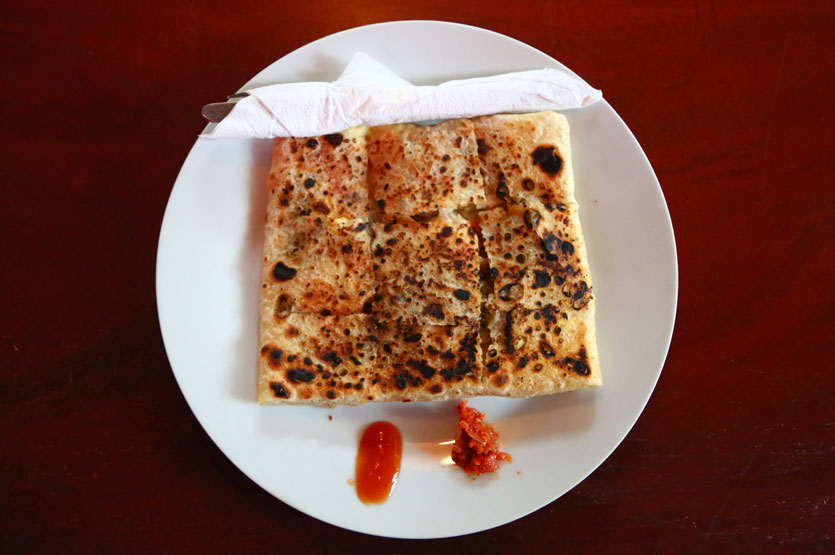 Olive and Mushroom Roti
The presentation is not much but once you cut into the roti, you will find it generously stuffed! Our favourite were the sweet rotis especially the Banoffee Roti.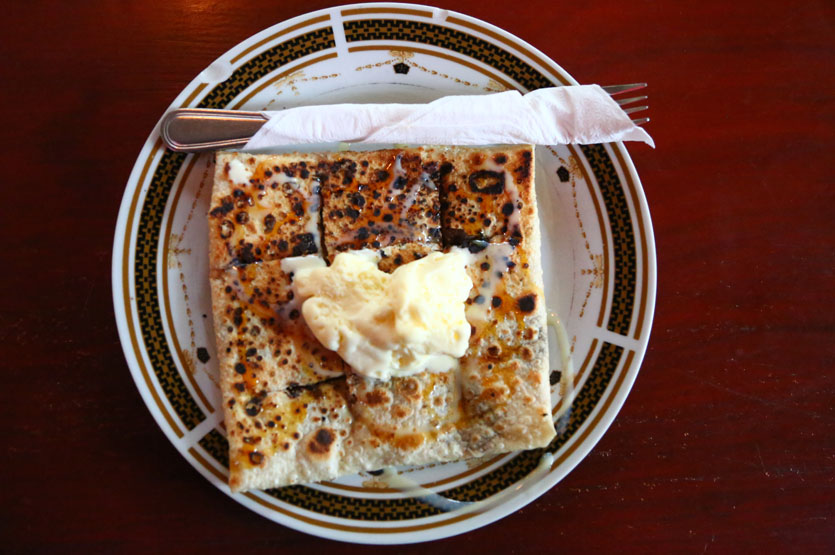 Banoffee Roti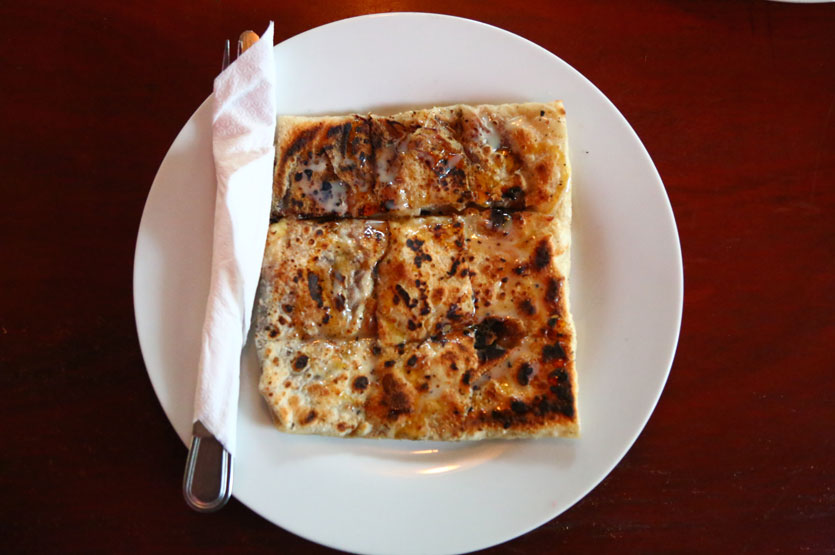 Chocolate and banana roti
For drinks, we ordered their specials; ChocoCookies Milkshake (Rs. 250), Banoffee Milkshake (Rs. 280) and Peanut Butter Milkshake (Rs. 280). The peanut butter milkshake had a thick consistency with a crunch in it that we really enjoyed.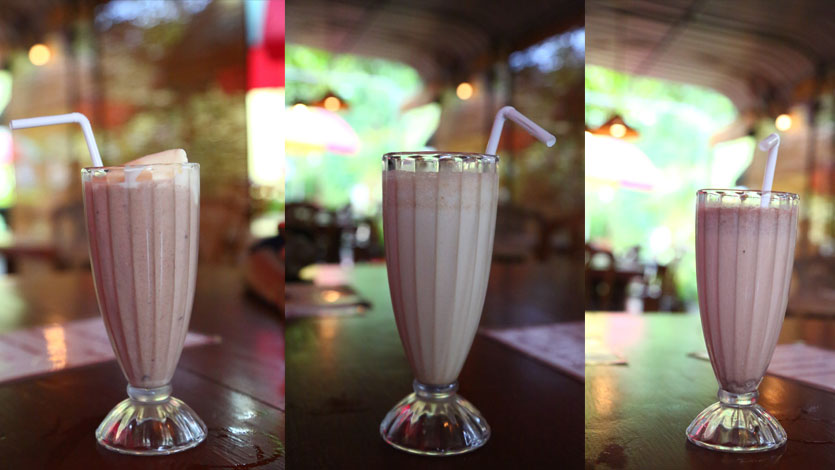 L-R: Banoffee Milkshake, Chococookies Milkshake, Peanut Butter Milkshake
Overall, if you are looking for something sweet to eat when in Mirissa, Dewmini Roti Shop is definitely number one!
Little Tuna
Located right opposite No.1 Dewmini Roti Shop, the Little Tuna restaurant is a charming little spot. The restaurant follows the traditional dining format with seating on the floor and low top tables.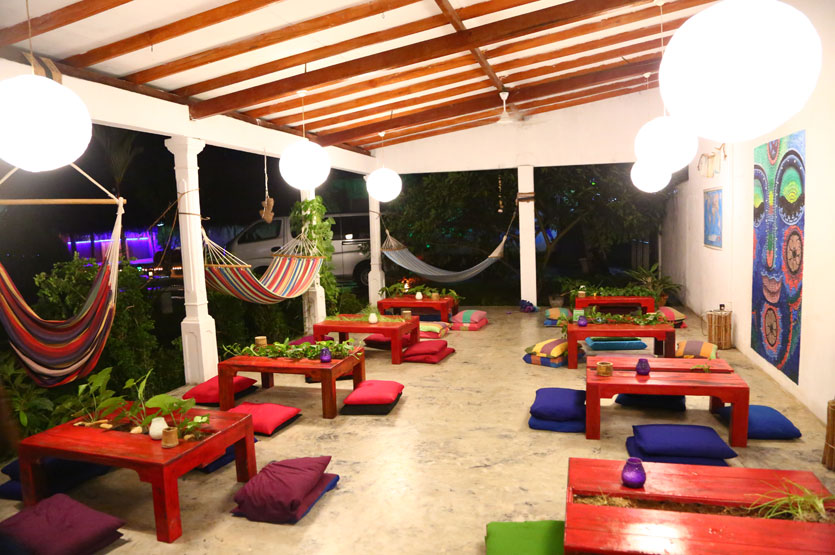 They have a good selection of Japanese cuisine including a variety of maki, vegetarian sushi, nigiri, sashimi and side salads.
We went for something light by ordering their 6 piece Shiitaki Maki with dried shiitaki mushroom and avocado as the filling for Rs. 650. The pieces were neatly rolled and cut and were offered with soy sauce, wasabi and ginger.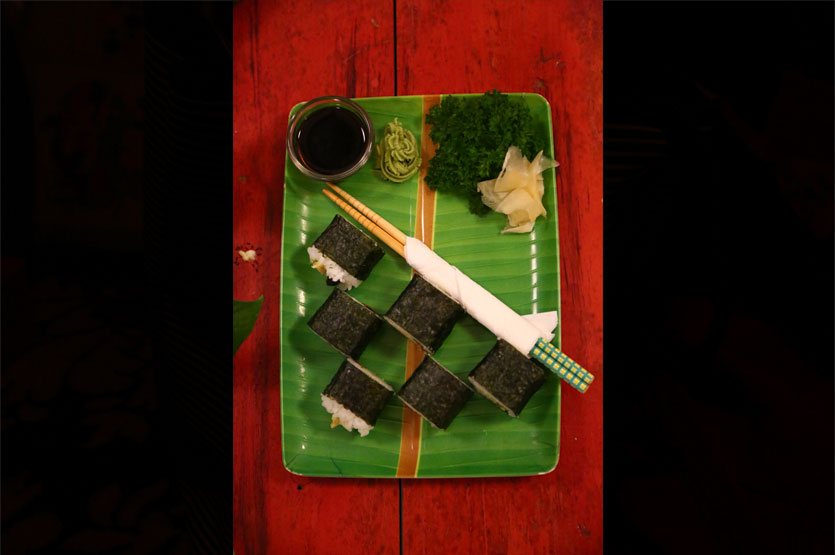 We also tried their cheesecake (Rs. 200).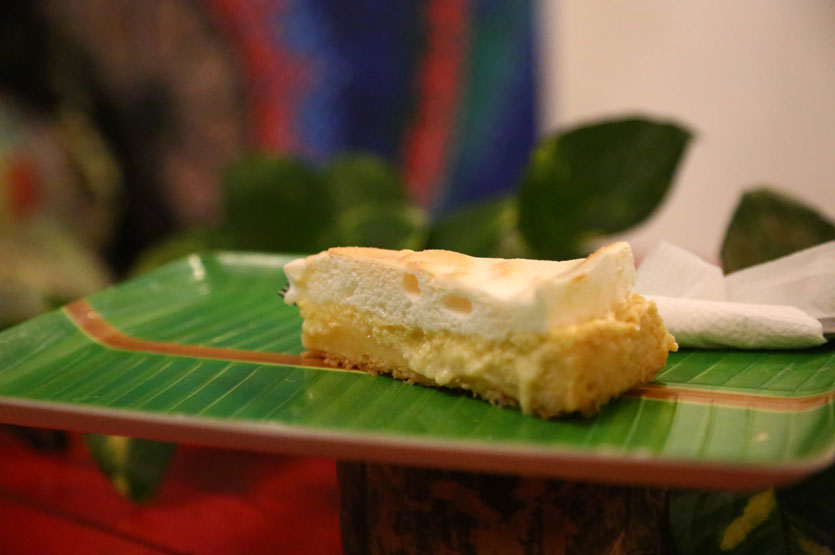 Our World
Our World is a low-key restaurant also by the beach side. You can spot it on the road side as it's located right next to a small kade.
Our World is known for their free WiFi and coconut water so we decided to take a break from our busy day and go enjoy a bit of thambili. We bought thambili for Rs. 50 each and sat towards the seaside and enjoyed our drink.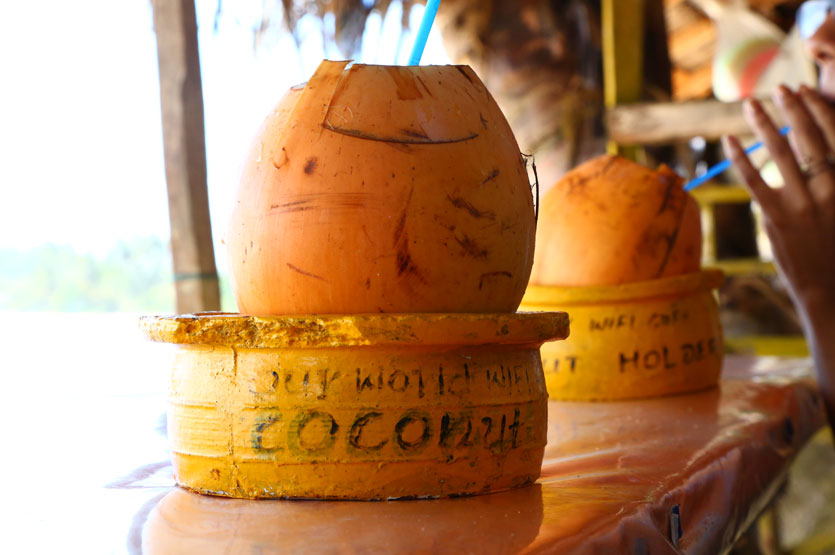 However, Mirissa has been rumoured to have a 'no locals' policy in some restaurants and shops and this place was one which followed that policy. They weren't overly happy to serve us and subtly informed us that they tend to cater more to the foreign clientele.
Espirit D'ici Hotel
The restaurant offers a delightful menu boasting a fusion of Sri Lankan and Occidental cooking styles prepared from fresh local products. It is located on the main road and is easy to locate. Apart from its beautiful restaurant the hotel also has rooms for accommodation with an infinity pool for guests to enjoy. The staff at Espirit D'ici is very friendly and they are amazing hosts. Since it's situated away from the beach it is also more quiet and relaxing.
We knew we had to try out some of their dishes since they had really good reviews online. And we weren't disappointed one bit, the food was absolutely delicious! We first tried out two of their starters Sri Lankan Toast (Rs. 700) and Croque Monsieur (Rs. 500) The toast which had a filling of pol sambol and cheese was spicy and tasty and something I would recommend you to order when you visit them.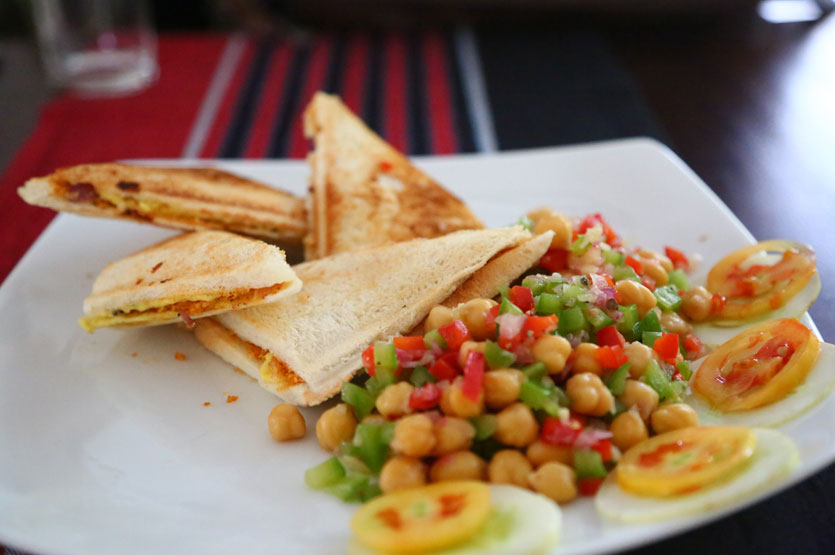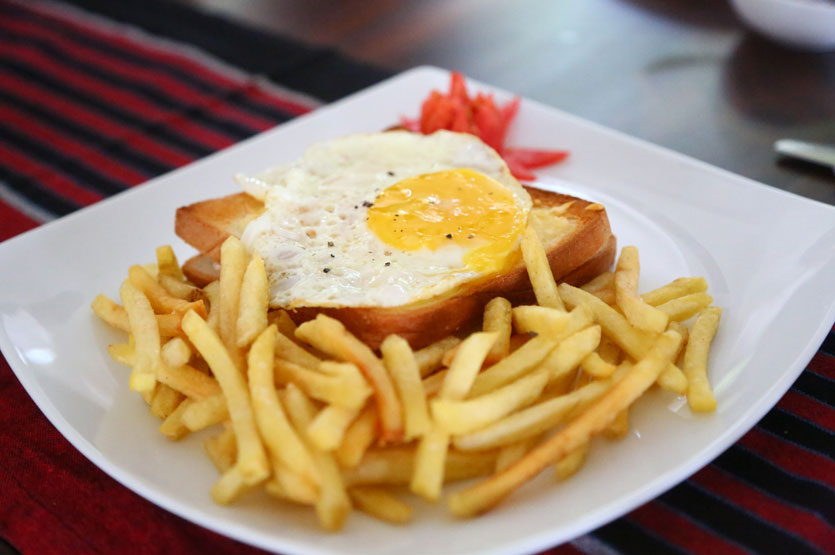 For our mains we tried out their Grilled Calamari served with Mung Beans (Rs. 950). It was quite an unusual combination but delicious nevertheless.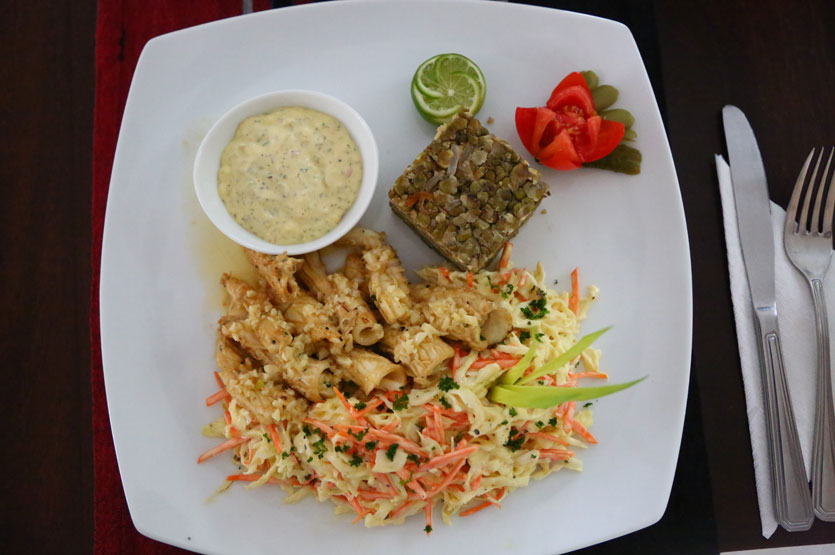 We also tried their Prawn and Garlic Spaghetti (Rs. 850), served warm with its white sauce was tasty as well. The prices are reasonable since the portions were large. By the end of this meal we were so stuffed that we refused dessert. If you are ever in Mirissa Espirit D'ici is definitely a restaurant you must visit.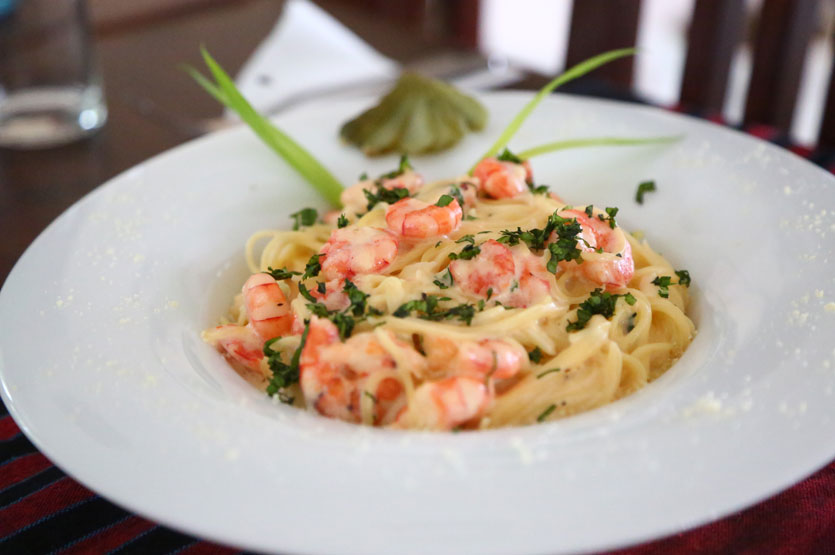 Central Beach Inn
Located along the beach we visited Central Beach Inn late in the evening. The restaurant certainly has an amazing ambience with its beautiful interior and waves crashing into the shore right in front of you. But we have to add that the staff is not too friendly, the music played is too loud and even though it was quite full we didn't feel safe there. But if you are going with a big group of friends it is a nice place to enjoy a drink with a view.
We ordered a Cappuccino (Rs. 400) and a special of Central Beach Inn - the Barbados Surprise (Rs. 900). The coffee was ordinary but the drink definitely hit the spot. It was a beautiful blend of grenadine, blue curacao and orange juice topped with white rum. It was an art piece on its own and the cocktail was strong and refreshing. They are popular for their bar and fresh seafood dishes. If you are looking for a place to wind down with a good drink and music this is the place to go.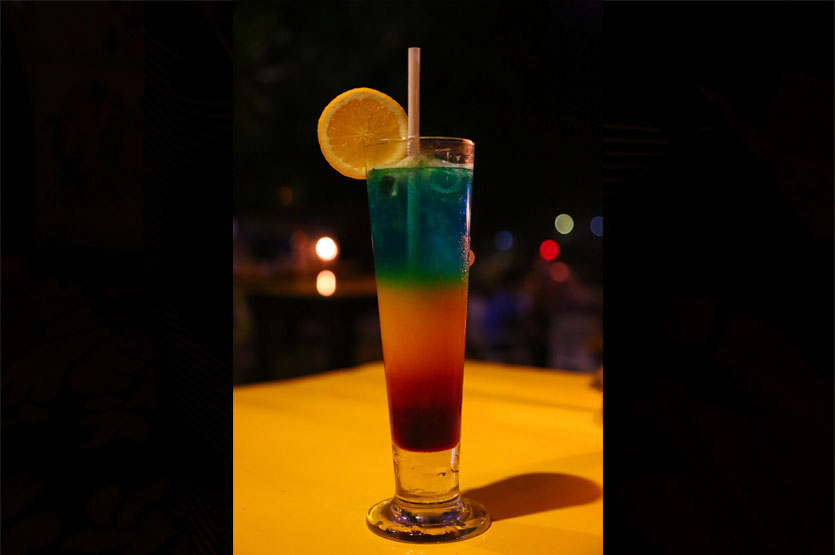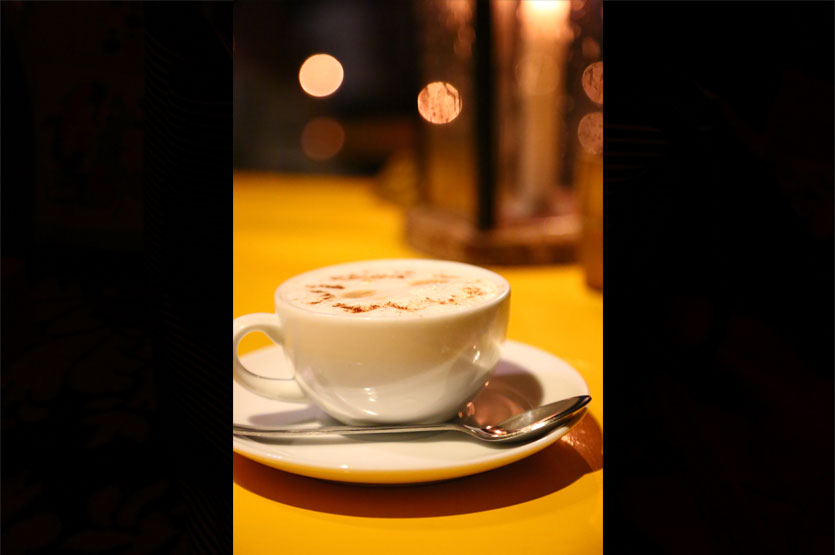 Papa Mango
This was one of our favourite spots in and a place we would definitely want to go back to. It is even worth a drive down to Mirissa! The place is absolutely beautiful and relaxing. It is located in the second bay and has a private beach to itself. They also offer lockers for visitors to lock in their belongings and enjoy a dip in the sea without worrying about it. (Something very important that most restaurants along the beach lack) We also met the 'Papa' of Papa Mango who was an amazing and fun host that definitely adds to your experience. He treats both locals and tourists alike and goes out of his way to make your stay special.
We first ordered a Mojito (Rs. 700) and it was refreshing on a hot day. We also ordered Hot Butter Cuttlefish (Rs. 300) and BBQ Buffalo Wings (Rs. 300) off their tapas menu. The cuttlefish was definitely a hit and tasted amazing. The sauce served with the wings was quite good as well.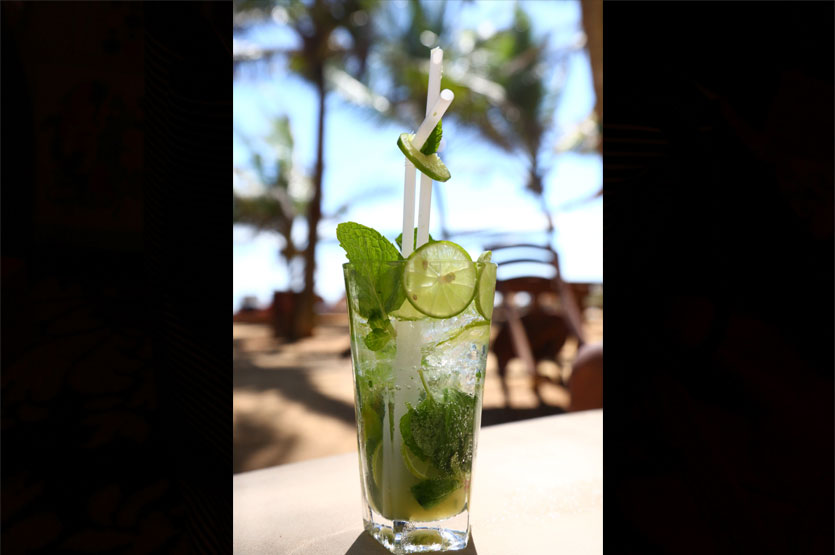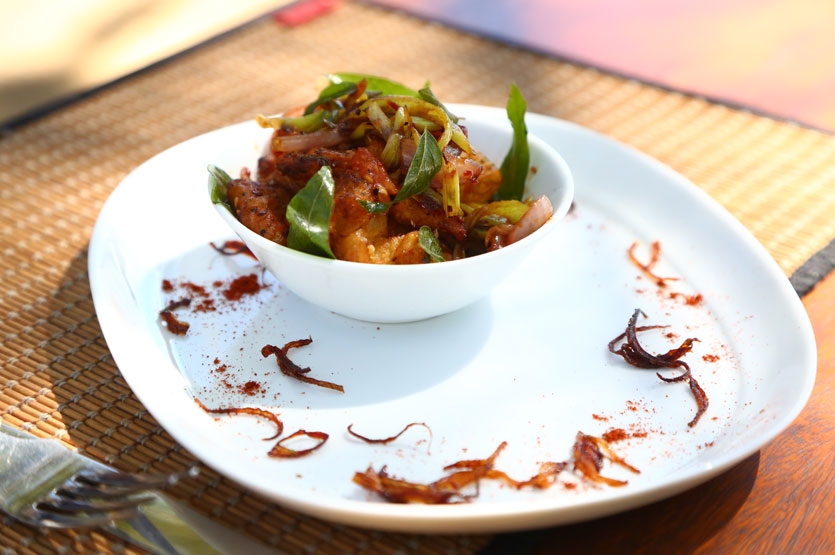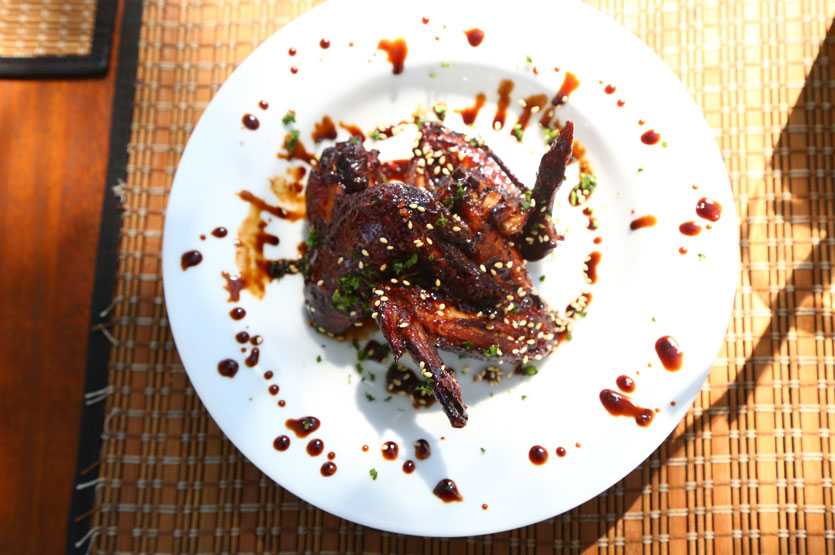 We also tried their Papa Mango Prawn Cocktail (Rs. 600) and one of their mains Batter Fried Prawns served with Mango Salsa (Rs. 900). The salad was light and fresh and the crispy prawns were complemented well with the mango salsa. The food is delicious, the staff is friendly and the place is absolutely beautiful. Even if you are just passing by it is definitely worth the stop!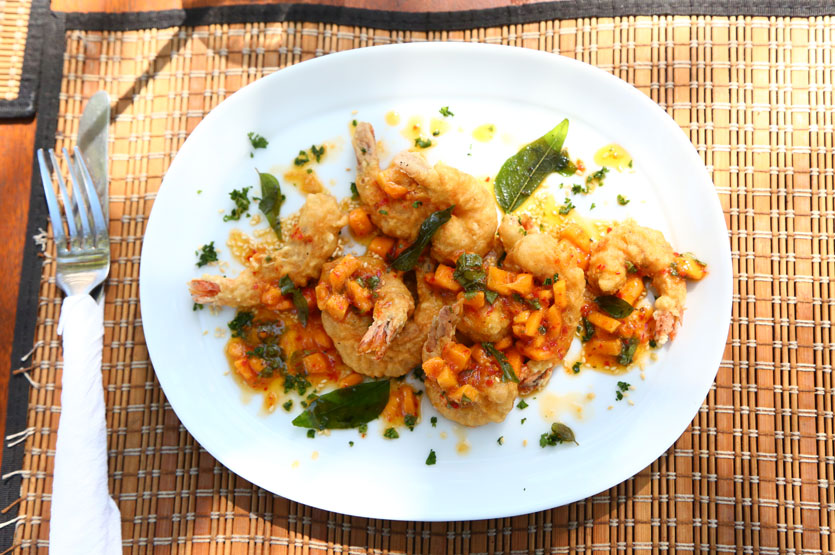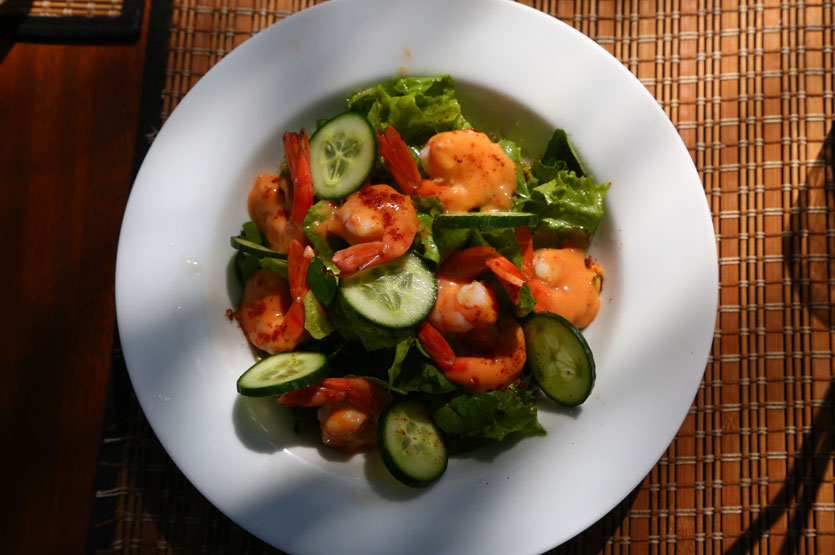 The Dutchman's Street
This beautiful restaurant is situated inside the Matara Fort and is only a 20 to 30 minute drive from Mirissa. It is run by a vibrant and fun family who go out of their way to make you feel welcomed. The interior and exterior is also designed by them and the ambience of the place is out of this world. The restaurant also has a beautiful beach that you can take a dip in, go for a walk or enjoy the sunset to perfect you stay.
While we were there we tried a lot of their drinks and dishes and we loved all of them. The Double Chocolate Shake (Rs. 400) was yummy and something you ought to try when you visit them.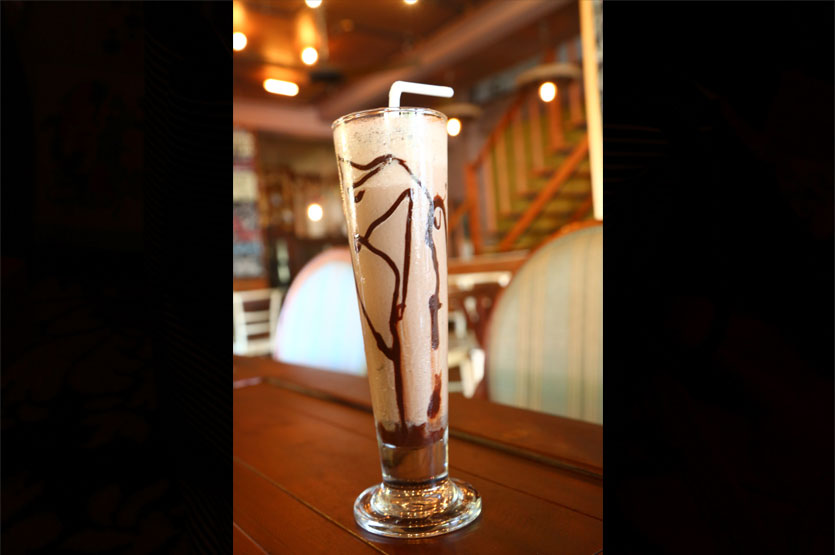 For starters we tried their Cheesy Garlic Toast (Rs. 375) which was spicy and one of our favourites.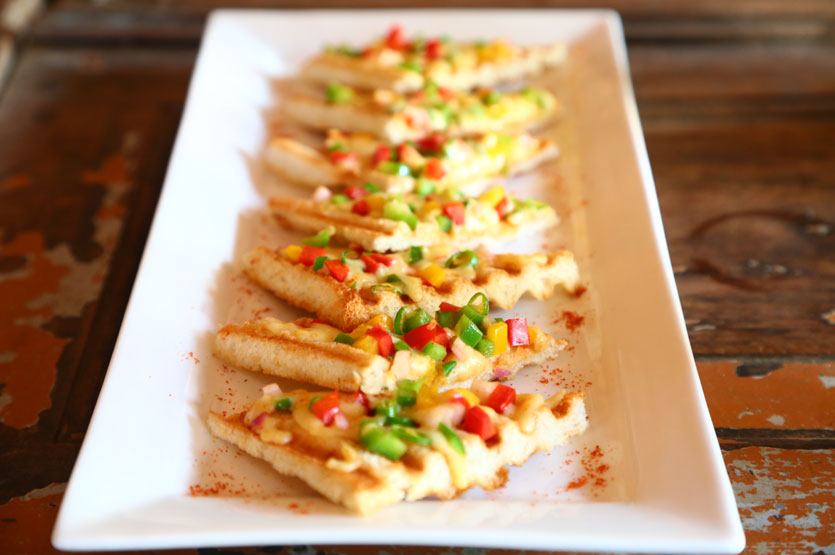 But what we would go back for is the Baked Crab (Rs. 950).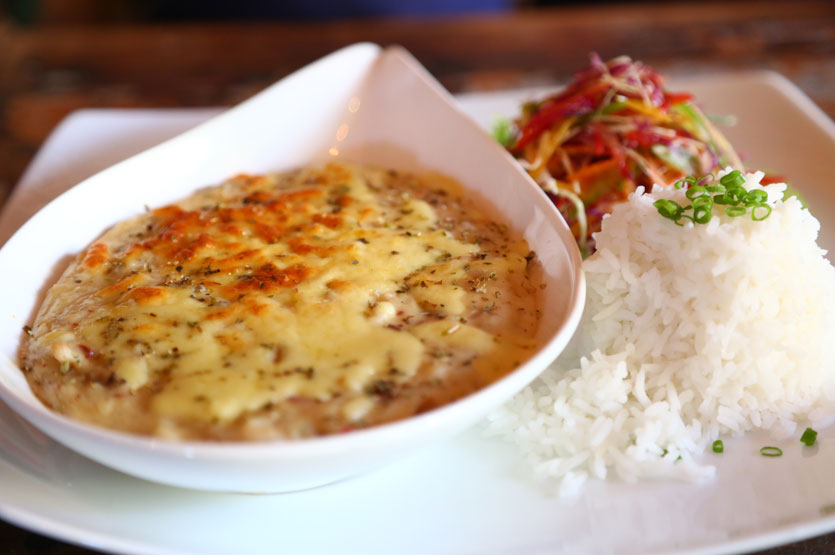 We can safely assure you the drive to Matara is worth it! Served warm it is absolutely delicious! For dessert we had their Warm Brownies served with Vanilla Ice Cream, and it was the perfect end to a perfect meal. If you ever make your way to the Southern Coast, The Dutchman's Street should definitely be a must visit!
By Panchali Illankoon and Jithendri Gomes
Photographs by Zeeshan Akram Jabeer