A heritage home with a brimful of history
Located in the heart of Colombo, Maniumpathy is a heritage home which is beautifully furnished and perfect for those seeking a luxury stay with a homely feel. Full of character and charm, Maniumpathy bears the hallmarks of a stately house. The beautiful white building with a colonial touch has been home to five generations of a family which traces its origins to Jaffna. With a rich history spanning over a century, Maniumpathy has evolved at the hands of the different members of the family who have lived there. Its most recent custodians have renovated and transformed the property into a boutique hotel with the intention of immersing its guests in an atmosphere which reflects the moods and pursuits of the people who have lived within this charming property.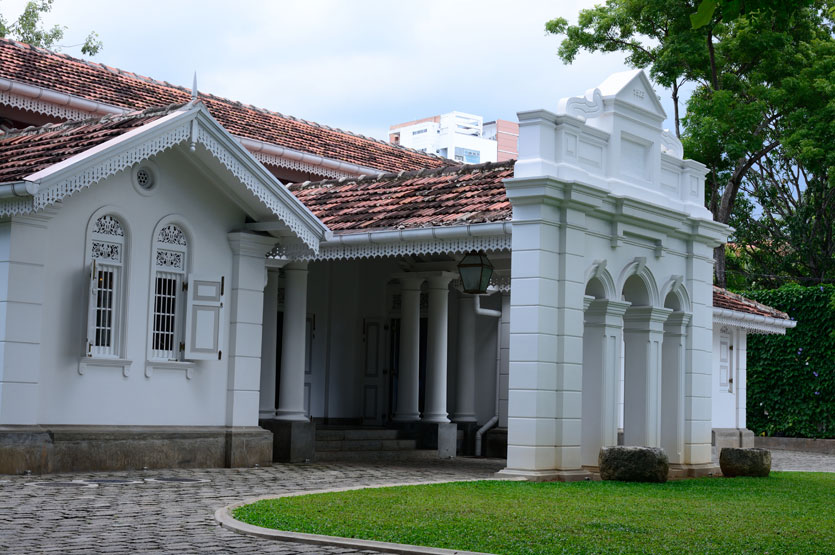 The walled property protects its guests from the hustle and bustle of cosmopolitan Colombo and instead cocoons its guests in an oasis of peace and calm the silent only shattered by an occasional birdcall. The house comprises of 8 double rooms. Each room of the house has been named after the matriarchs from a different generation of the family. The rooms are uniquely designed complemented with antique furniture and fittings which exude heritage and luxury.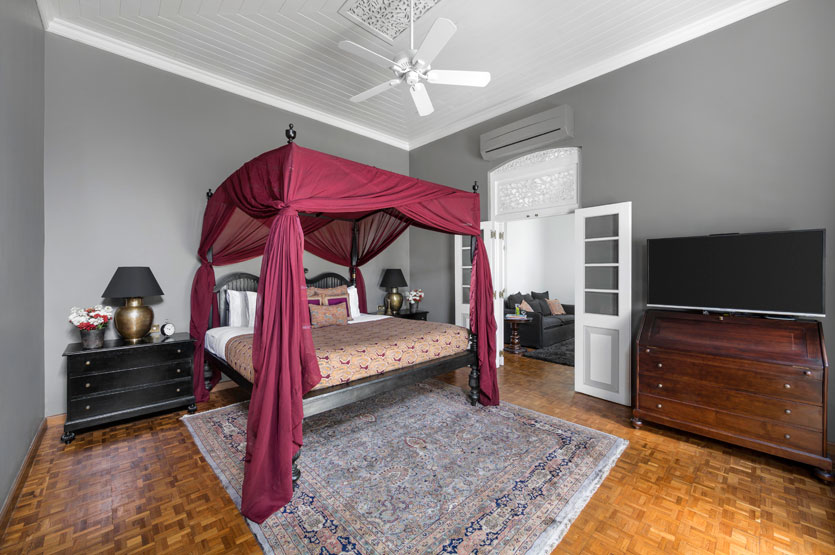 The cuisine at Maniumpathy pays homage to its roots in Jaffna but with an added fusion twist. The menu also comprises of international flavours and dining facilities are offerent on the verandah or private terraces.
The swimming pool offers a welcome respite for those wishing to seek refuge from the heat. Surrounded by lush green foliage the gardens offer great nooks and crannies to relax in and the private courtyards outside the ground floor rooms offer an intimate setting with assured privacy.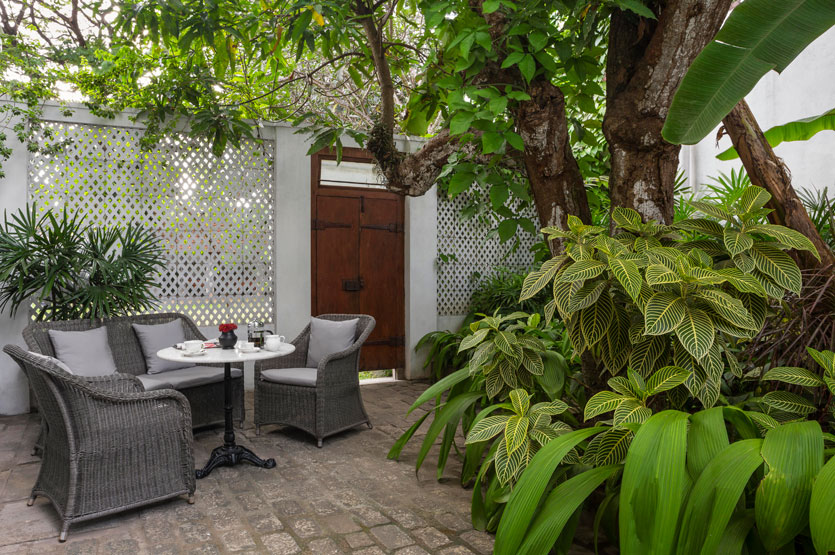 The communal areas of Maniumpathy are beautifully furnished. Age old antics are scattered everywhere from huge copper pots, grandiose light fittings to old family photos all add to the Maniumpathy experience.
Under the new management of Manor House Concept which also run The Kandy House, The Last House, Taylors Hill, Casa Heliconia and Coco Tangalla, Maniumpathy is certainly in good company.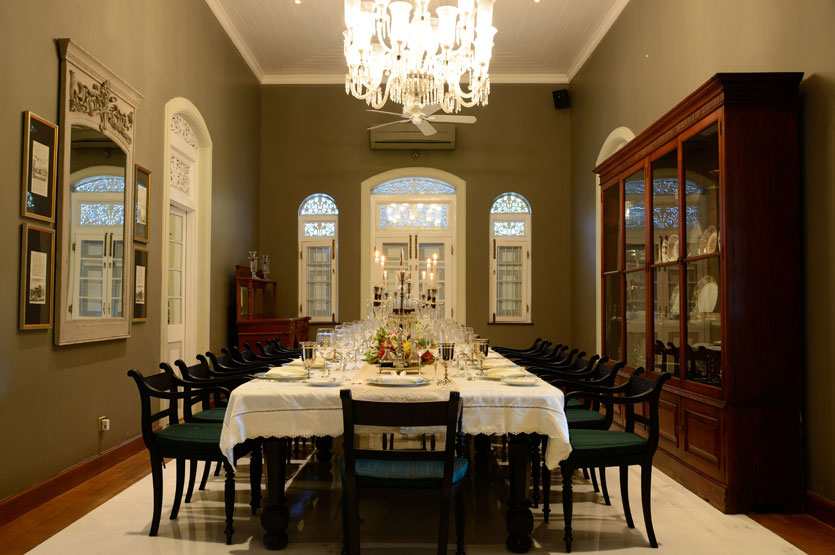 If visiting Colombo is a must then Maniumpathy is a conveniently located boutique hotel which offers all the trapping of a comfort coupled with great service. What's more once you enter the hotel you won't even know you are in the heart of Colombo 7.