There is nothing more rewarding that treating oneself to a luxury break, better still if there are lots of massages and wellness treatments thrown in. Coming to the end of the year, an ideal choice to spend some "me" time is the Jetwing Ayurveda Pavilions in Negombo, the first purpose Ayurvedic hotel in Sri Lanka. Located off the beaten track, this property is an oasis of peace and calm with all the luxury trimmings befitting a hotel of this nature.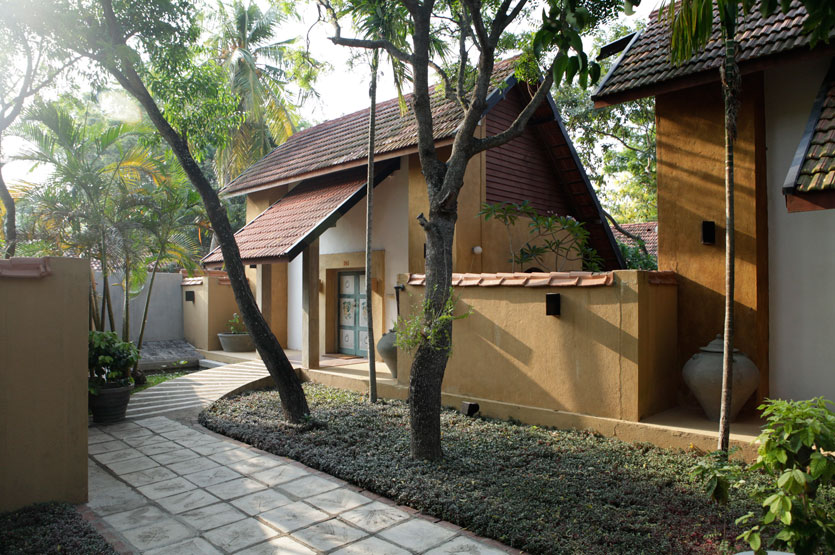 Beautifully designed in a distinctive rustic style by an apprentice of Geoffrey Bawa - Sri Lanka's most renowned architect, this is a perfect and tranquil hideaway for those who seek a true retreat of healing. The property has 12 luxury pavilions and 24 rooms which ensures absolute privacy and every comfort are yours at your own private villa or pavilion as we call them, which includes a little garden, walled in to offer even more seclusion.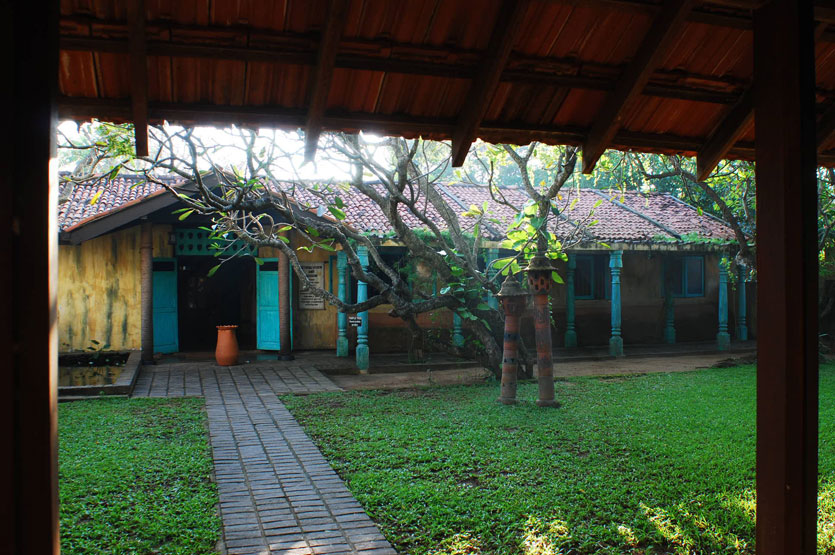 Here, you can get away, forget the world and let the therapeutic powers of traditional Ayurvedic care restore your whole being - body, mind and soul. The idyllic resort is designed for individuals seeking in-house ayurveda therapy in a serene and secluded surrounding. Every aspect of the property exudes peace, calm and a soothing atmosphere. The rooms are purpose built to ensure guests derive maximum benefits of the Ayurvedic therapy on offer.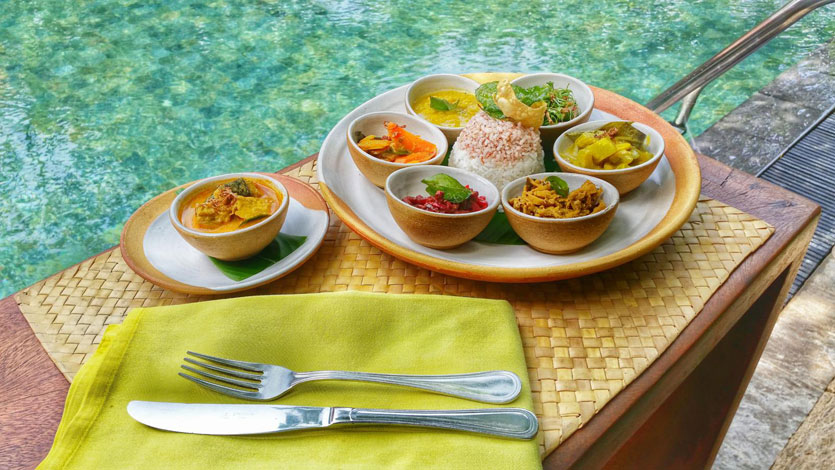 The restuarant offers special Ayurvedic meals and beverages for wellbeing are prepared by specially trained chefs which have been prescribed by the Ayurvedic doctors at Jetwing Ayurvedic Pavilions. The hotel offers a total wellness experience which includes the best of Sri Lankan herbal cuisine in carefully prepared menu options. They have transformed healthy eating to an indulgence that combines the best of nutritional value, healing properties with irresistible flavour, so guests can enjoy good food.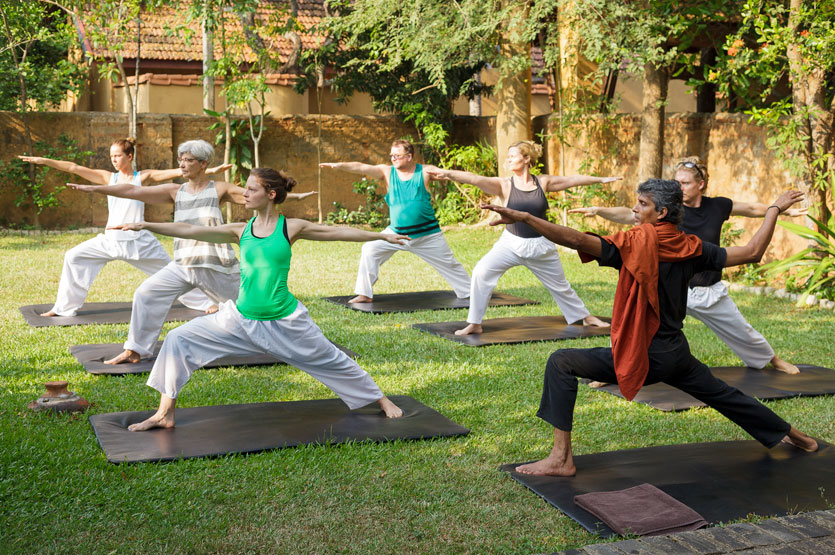 If you are on a treatment programme, a special menu will be individually created for you to complement the set programme as well to suit your individual body constitution. This is done upon detailed consultation with an Ayurvedic doctor. Every meal is carefully prepared and overseen by a master chef who specialises in Ayurvedic cuisine. The a la carte menu also offers other options apart from healthy options, so guests can of course treat themselves if temptation arises! With a strict no frozen food policy, all the ingredients used are freshly sourced. Guests are encouraged to visit the hotel's vegetable and herb garden, and pick their own greens and even learn to cook the Ayurvedic way – natural, wholesome food to nourish from within.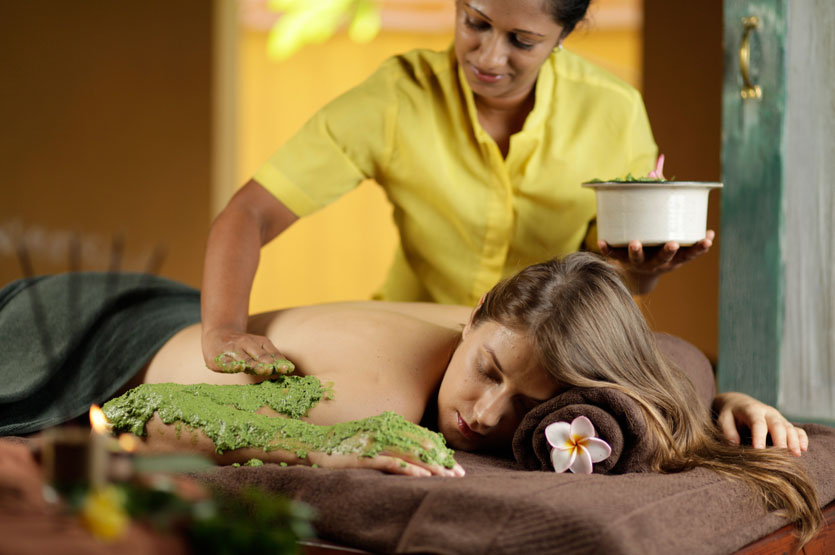 Ayurveda is an ancient eastern science and its therapeutic benefits are now appreciated accross the world. The staff at Jeting Ayurvedic Pavilions are fully qualified to treat and help guests rejuvenate their mind. body and soul. A variety of treatments and therapies are on offer that will aid guests on their wellness journey. An ideal end of year treat, a visit to Jetwing Ayurveda Pavilions to cleanse yourself and help you face the new year on a positive note.