The extraordinary dance show titled 'Grace and Glory', presented by the dance legend Naomi Rajaratnam, took place on the 18th August at the auditorium of Bishop's college. The show proved to be one of the best dance shows ever to be presented live on stage in Sri Lanka.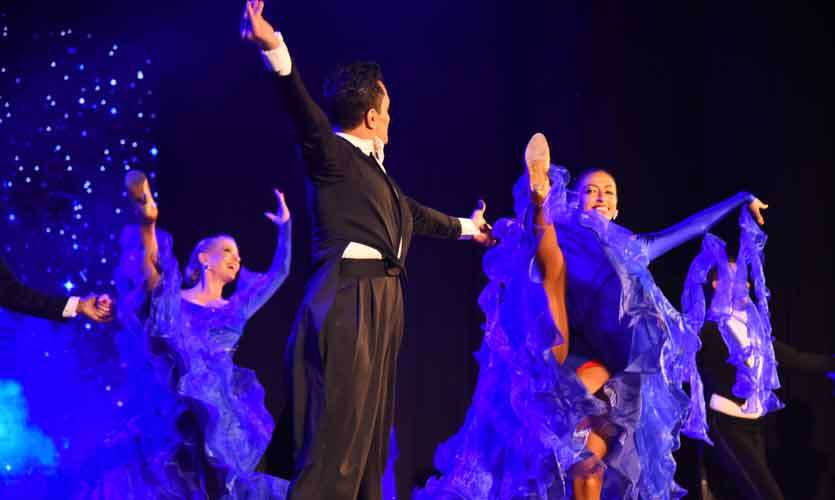 'Grace and Glory' was put together by experimenting with different music and various dance forms. Naomi wanted to give the message that although people are different from each other, they can work together to create beautiful things.
Along with great entertainment, this spectacular assembly of dance also succeeded in displaying the amazing talents of all dancers.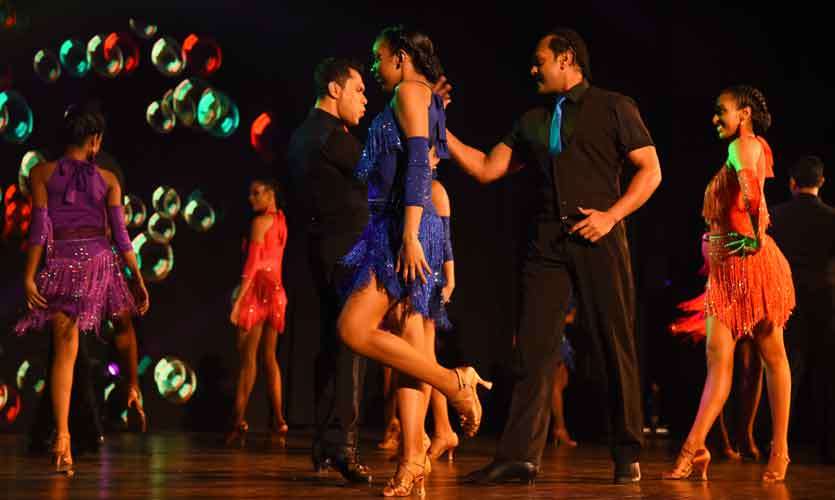 The patience of the enthusiastically awaiting audience was rewarded when the show commenced with an outstanding act. With every leap, every turn and every lift, the talents of each dancer outshone the numerous bright lights on stage. The dedication and commitment of Naomi and the professional dancers, as well as the support from Naomi's husband Trevor Rajaratnam, led to an enjoyable evening filled with liveliness and great spirit.
The dances included Ballroom, Latin, Kathak, Ballet and Contemporary. Couple dancing, duets, threesomes as well as group dancing set the stage on fire. Also, breakdancing with outstanding stunts sent the audience into loud cheers.
While most dances displayed great energy and power, the slow dances also won the hearts of all the spectators due to the gracefulness of every movement to the soothing slow music.
The entire show was extraordinary and filled with emotional performances and compilations of various dance styles.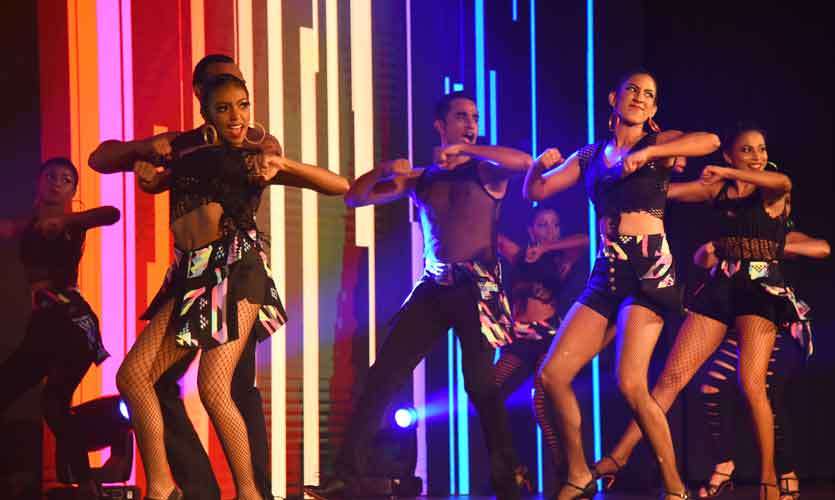 Apart from the dancing, the breathtaking background views and colourful costumes left the audience in awe as if stepping into a book of fairytales, with different exciting performances on every page.
The dancers looked absolutely stunning in their gorgeous costumes which were embellished and elaborately designed. They appeared as characters of fairytales telling their own stories through dance, making it a magical evening to remember.
A live performance by the brilliant singer and professional beatboxer, Julius Mitchell, heated up the stage for two beautiful dancers performing ballet and free style dancing at the two ends of the stage, creating an exciting atmosphere and once again proving the ability to dance differently to one song.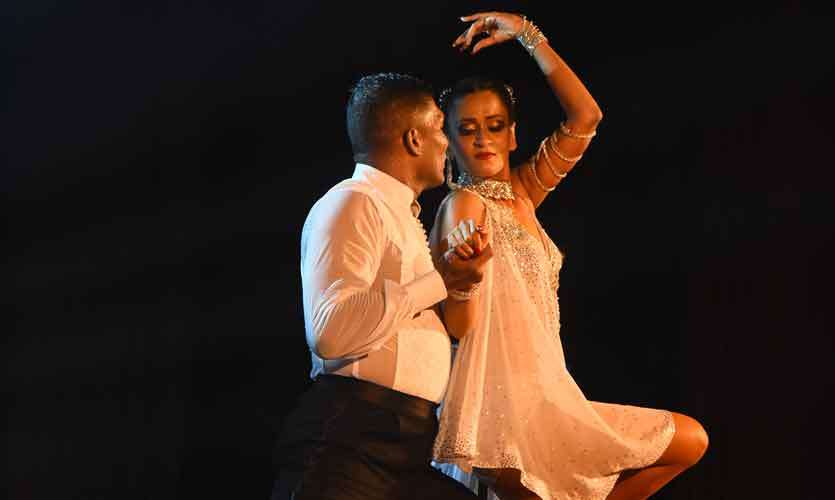 The dances were well coordinated and synchronised and it was clear that all the dancers had faith and trust in each other. The unity and love they had among them was shown when the show was briefly paused in order to celebrate Trevor Rajaratnam's birthday. It was a heartwarming moment as the surprise planned by all dancers sent cheers around the auditorium.
The love and trust among everyone is what made the show possible and together with the talent, hard work and capacity, the family of 'With My Feet' ended yet another beautiful production, hopefully with more to be expected.

After the show, a few of the spectators shared comments;
"Fabulous show after so many years. I think it was just fabulous from the beginning to the end. It's so lovely, that we as ex-dancers get to come and see younger people doing something innovative. It makes me so happy. And I am so proud of Naomi because we go a long way back and I am so happy for her that she has succeeded to put a show like this"
– Senaka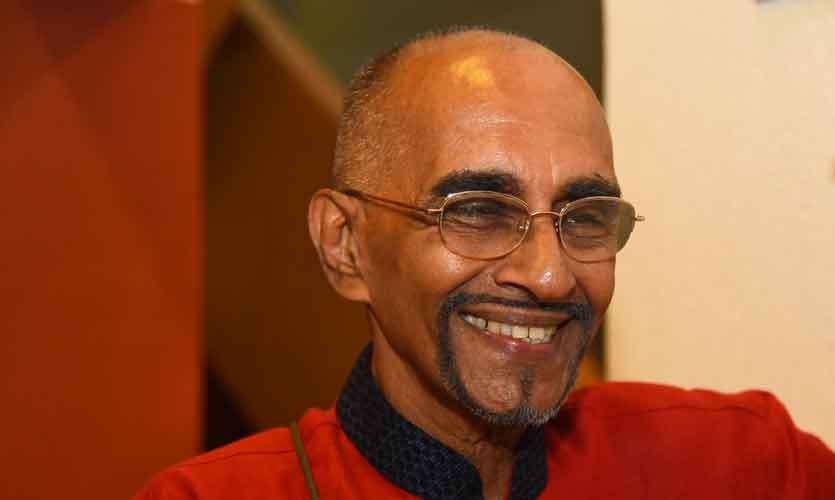 "The show was really great. It was colourful and beautiful"
- Kevin Nugara's Mother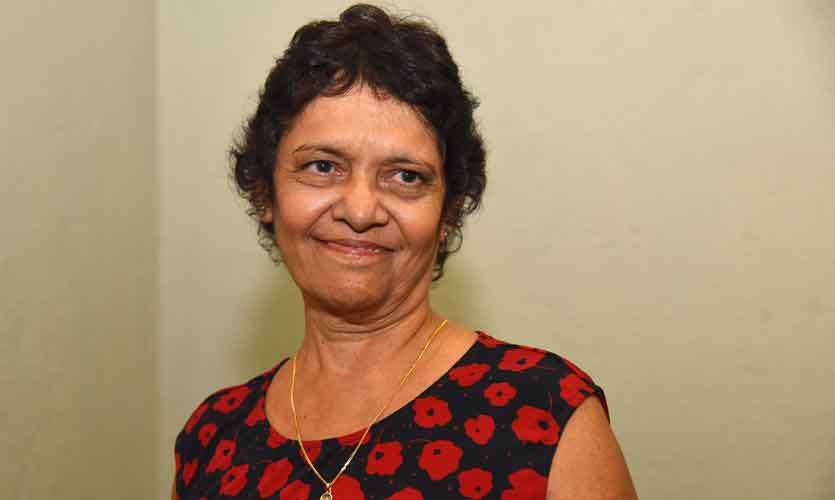 "I think it was excellent. I was here two years ago for Resurrection but Grace and Glory is at another level. It had gone to another level, it was brilliant. The coordination, the dancers, the costumes, the backdrop, everything was just amazing"
- Dinushka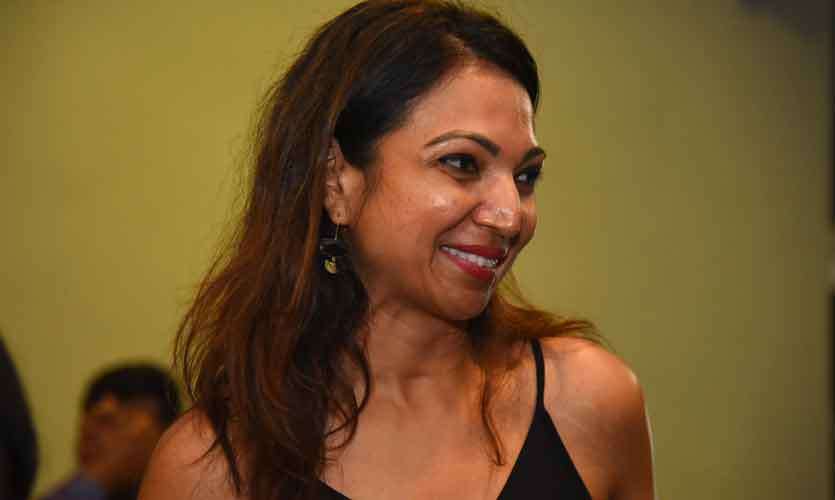 "Really good. Great energy. They were really going for it. It was nice to see all those young people dancing. It was all good. Even the breakdancing was nice"
- Anithra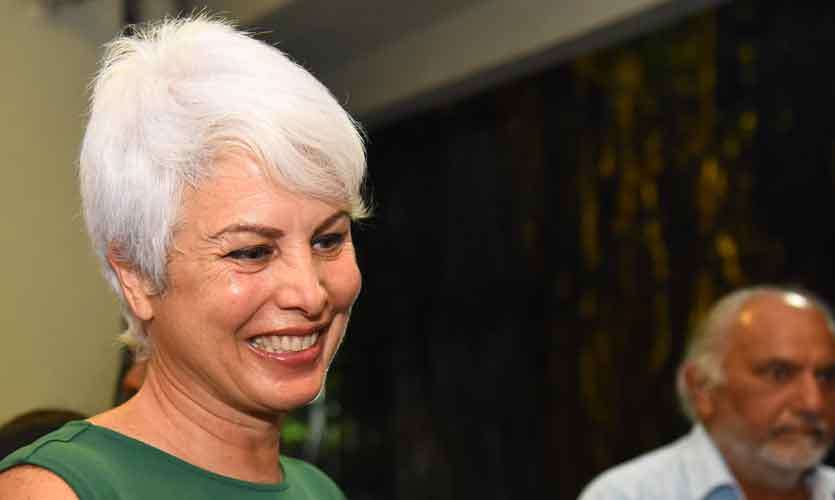 "Wow, it was a wonderful show. One of the best. I mean, it's Naomi. The entire dance team and the presentation was extraordinary. I truly loved it. Amazing, entertaining ad a very energetic evening. I loved it. I'm a big fan of Kevin anyway. But everybody was really nice"
- Sangeetha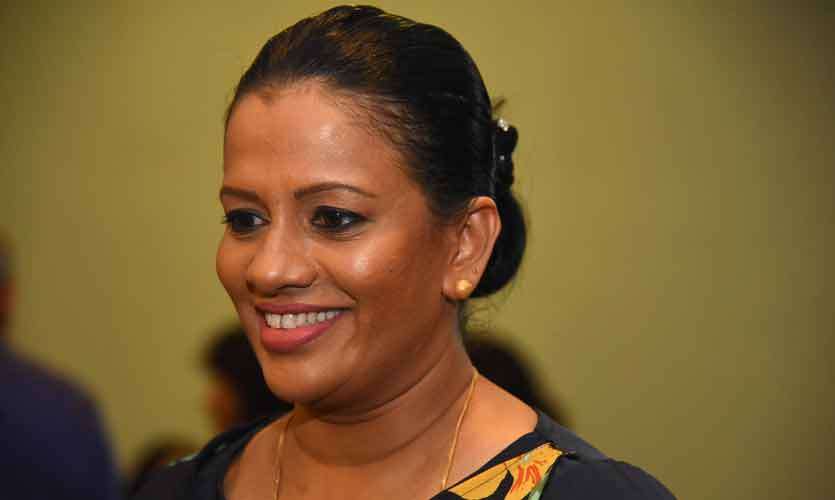 Pics – Kithsiri De Mel