The Drinks
They have a quite a decent beverage menu with something for everyone. Whether you're looking for milkshakes, , coffee, fresh juice or even a mojito, you'll probably find something you like. Decided to keep it light and have the Virgin Mojito (Rs. 370). I tasted more Sprite in my drink than any of the other ingredients, except for the ginger and lime which managed to come through, but to a slight extent. I would have liked to be able to taste them all.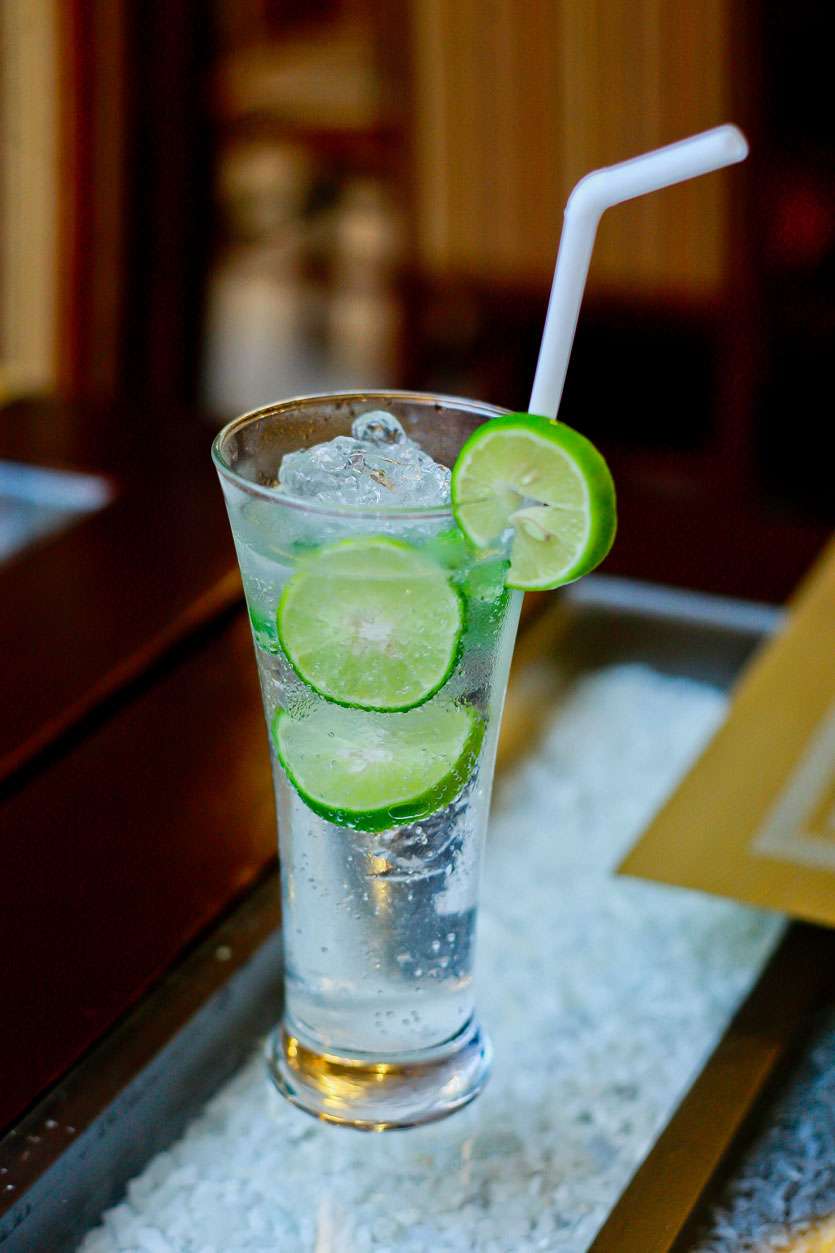 The Food
Flamingo Restaurant has a large menu featuring multiple cuisines. I'm always wary of large menus, but I ordered with an open mind anyway. I picked the Chicken Lollipop (Rs. 490) from the Appetiser menu, which the description stated was batter fried chicken wings with hot garlic sauce. The frenched chicken winglet was coated in breadcrumbs and deep fried, as opposed to being batter fried as stated in the description. The hot garlic sauce was served on the side. In spite of the inaccurate description, the wings were delicious and the sauce even more so, adding that perfect kick to the wings. For the price, it was value for money considering the taste and portion size.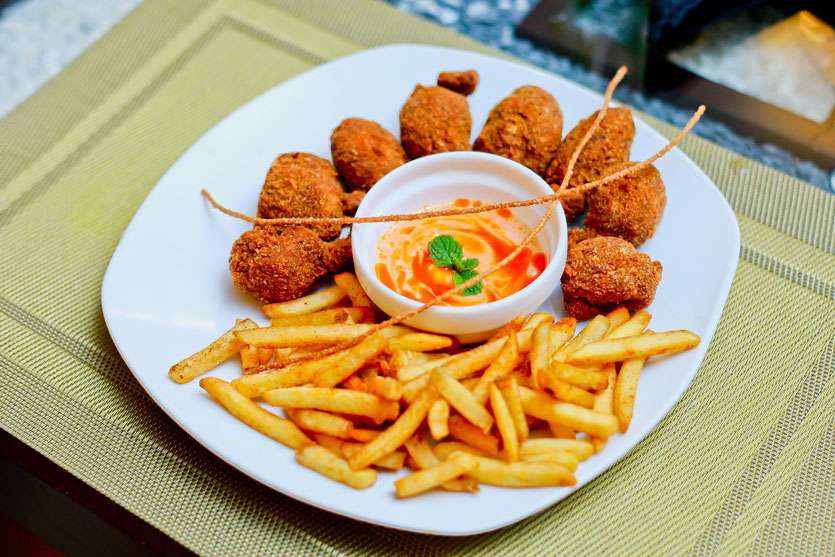 For the main, I first picked Fish & Chips (Rs. 980), which, true to its description was actually batter fried. It was served with a good serving of french fries and tartare sauce. The fish was well fried and tasted quite fresh, which I loved. The tartare sauce was delish! The french fries too were perfectly fried, not soggy, and well salted. Overall, I was quite happy with this dish.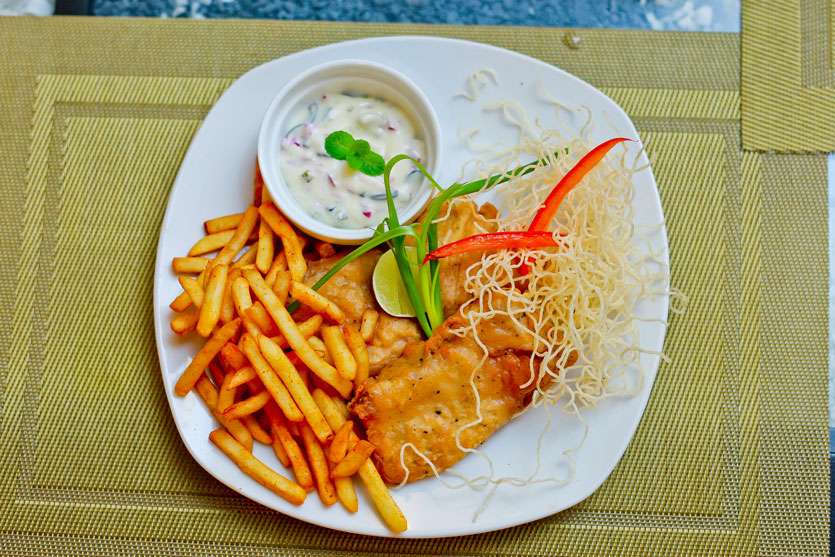 I also tried their Nasi Goreng. They have two sizes - the regular costs Rs 690 and the large costs Rs. 800. I opted for the regular, which was still quite a sizeable portion. Served with fried egg, skewered chicken with peanut sauce slathered on top, a sauce and chillie paste. The rice was full of flavour and comprised plenty of chicken (in addition to the skewers). The rice was good on its own as well as with the chilli paste. So it all comes down to personal preference in this case. My only gripe was that the chicken was a tad overdone; succulent chicken would have made this dish better!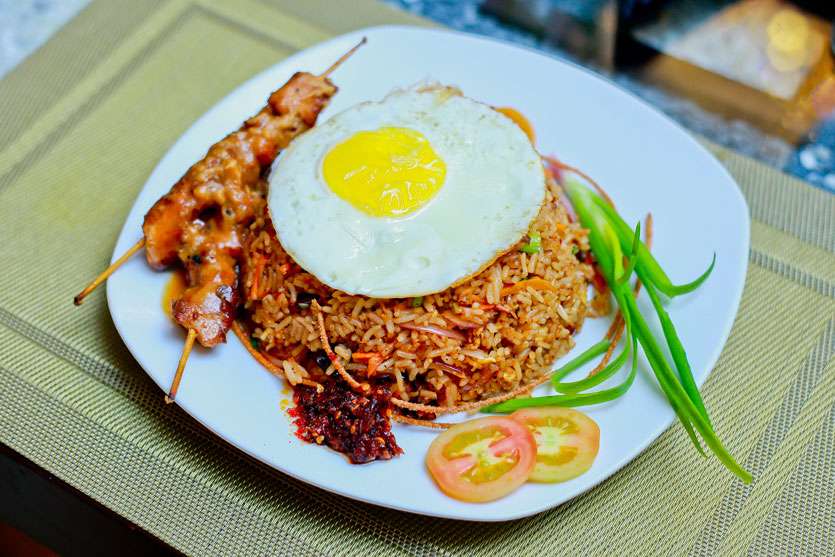 Dessert
For dessert I picked the Chocolate Mousse (Rs. 270). Chocolate Mousse is one of those desserts that many hotels and restaurants consistently get wrong, and the dessert ends up being a gelatinous mess. Thankfully, the mousse here wasn't, and was definitely one of the better ones. Not great, but good. And most probably among the most affordable chocolate mousses I have come across.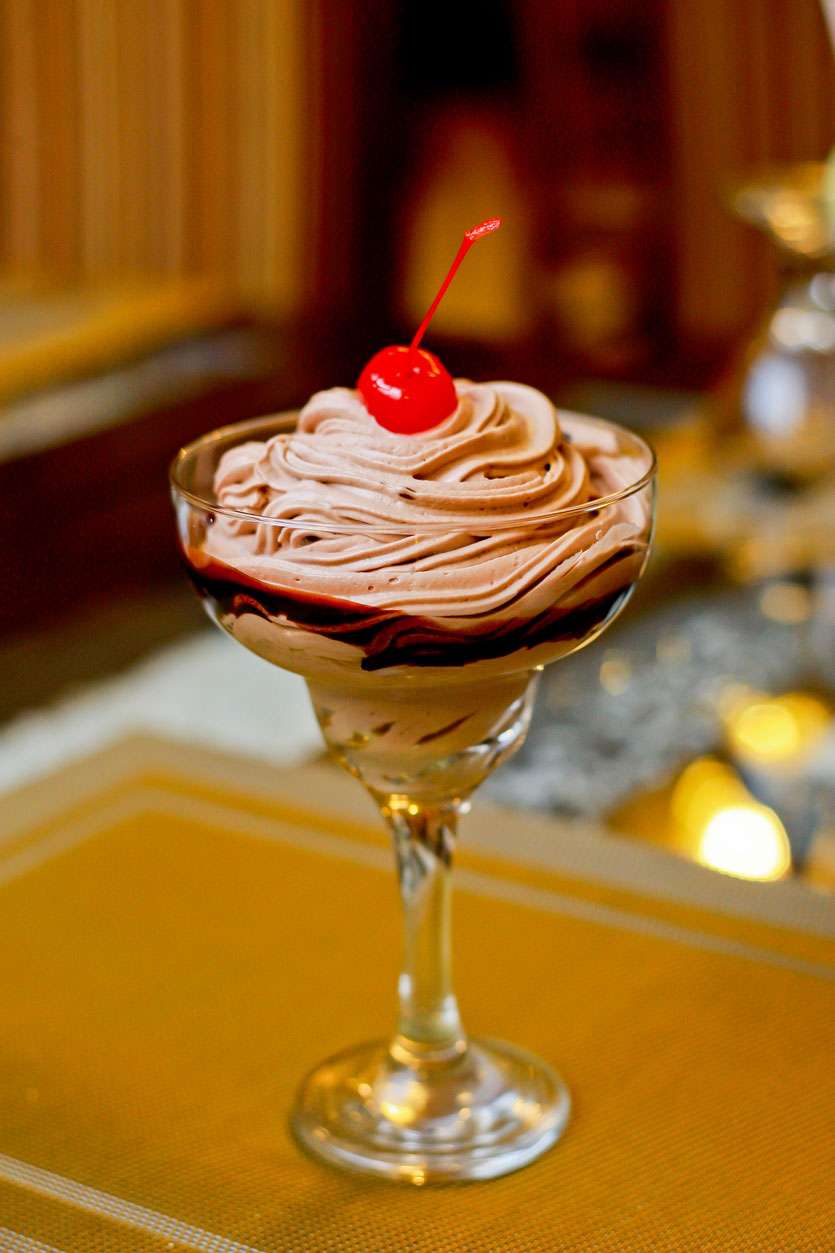 Overall
Despite my apprehension with restaurants featuring large menus, Flamingo Restaurant managed to serve tasty food, with a few misses. But on the whole, excellent value for money considering the taste and good portion sizes.
Parking: Available
Notes: Available on Uber Eats
Address: 11 Upatissa Rd, Colombo 4.
Contact: 0112 508 000
Pics by Damith Wickremasinghe