Negombo: A Haven For Dining, Hanging Out And Sightseeing
Negombo is a popular destination for tourists with its pristine beaches, historic canals, lagoons and other breathtaking views. The Porutota stretch has been known for its mushrooming pubs and restaurants for quite a long time. Since many of the star class hotels are also found along this street local businesses too are having quite a potential with tourists walking in to them almost all the time. Shops selling souvenirs shops, swimming accessories, clothes are also found in addition to the pubs and cafes. In an attempt to find out some of the happening places in town, the LifeOnline walked in to a few known places to taste some of their signature dishes. We also didn't forget to visit some of the iconic landmarks in town including the fish market, the lagoons and other sacred places of worship.
---
Dolce Vita: Dining The Italian Way
Known as one of the oldest hangout spots to have been established in Negombo, Dolce Vita is a petite cafe facing the beautiful Negombo beach. Inspired by the Italian movie, La Dolce Vita, Dolce Vita is popular for its range of Italian dishes along with other Asian and Western cuisine. In addition to pizza and other specialties, savouries and sweets such as cheese croissants, blueberry cheesecake, smoked chicken ham quiches, apple pies and cookies could also be bought over the counter.
Diavola, an Italian thin crust pizza, inspired with garlic and olive oil was the first serving we had. The topping was exceptionally good and it had the Italian effect right from the first bite. Next was a Bruschetta special which was toasted brown-bread topped with cheese, olive oil and tomatoes.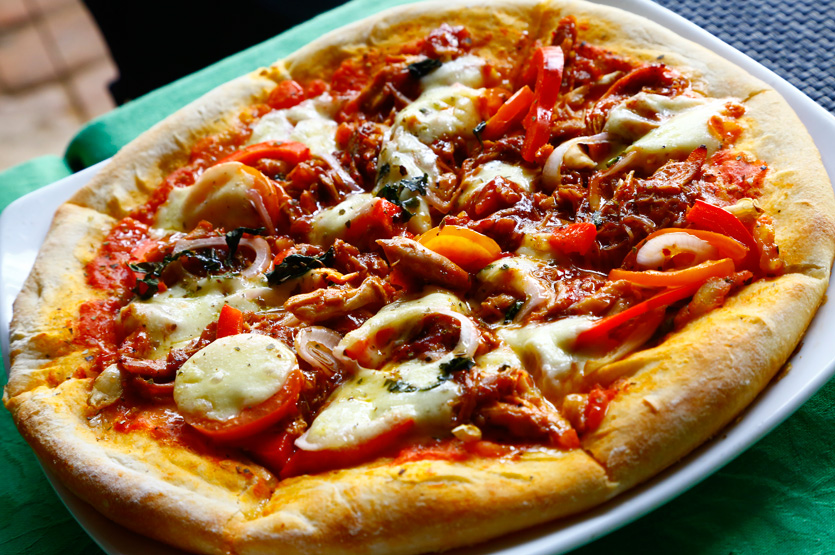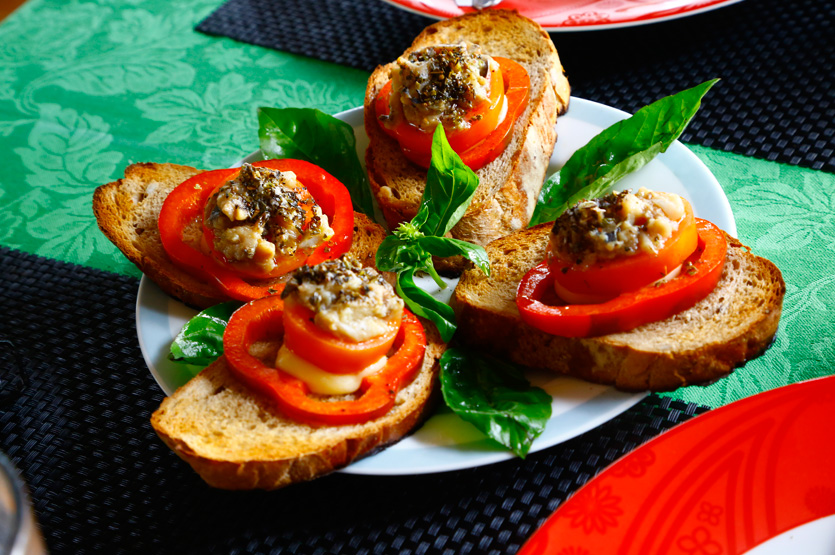 It also has a range of beverages including ice tea, milkshakes and fresh fruit juices to choose from, in addition to six flavours of 'gelato'. The gelato includes lime sorbet, yoghurt strawberry, chocolate, coffee, vanilla and coconut flavours which taste equally good. An ice cream would be an ideal choice for those who would encounter the nasty heat approaching them towards the greater part of the day.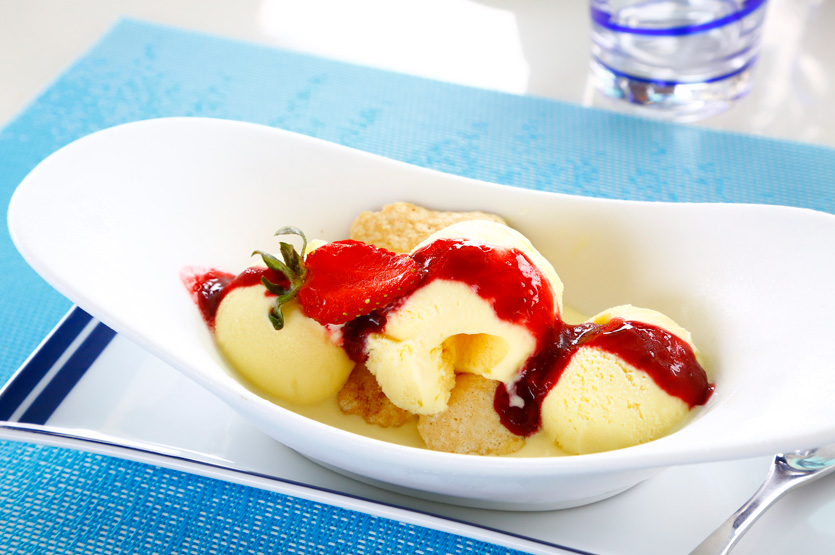 The budget is roughly between Rs. 800- 1000 range per person and it is relatively cheap when looking at the prices of dishes in other restaurants, in and around Dolce Vita. The customers could expect their items to be served within 10-15 minutes from the time of the order.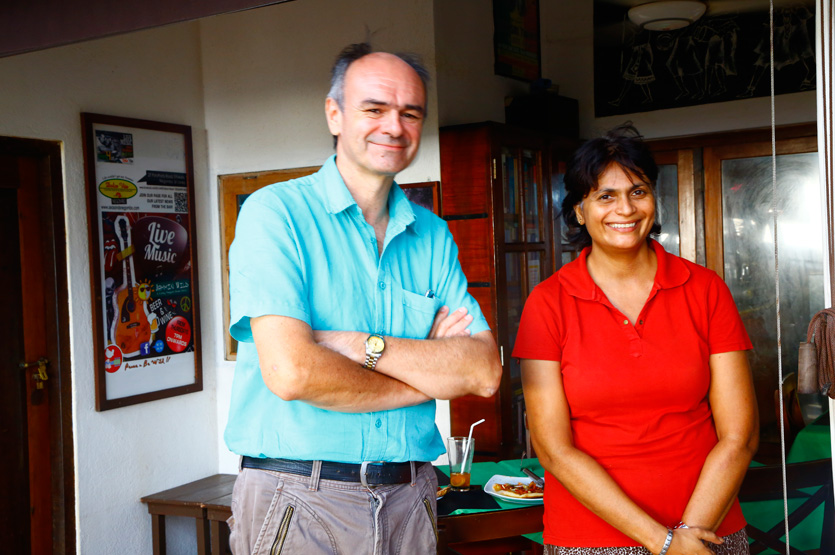 The place comes alive every Thursday and Friday as a local three-piece band perform a variety of songs to keep the crowd entertained. The music goes on till around 11pm.
---
Rodeo Pub And Restaurant: A Highlight Of Negombo's Nightlife
When it comes to night life, the Porutota stretch is one of the happening places in Negombo. It's variety of pubs and restaurants come live with music, funky lights and entertainment. Tourists stroll along this stretch during day and night, admiring the various souvenir shops, cafes and pubs that are projecting out towards the densely populated street.
Rodeo Pub and Restaurant was established in 1996 by its owner Janaka Weeramantri and has evolved to be one of the main attractions at night with its loud music and a huge crowd dancing and enjoying their time with friends. Although it is an enclosed space that could barely accommodate 30 people, Rodeo has quite an inviting architecture that makes its visitors to just mingle inside and sway to the DJ music.
It serves a range of beverages including tequila slammers and caipirinha, a cocktail made of white rum, sour mix, lime and sugar. In addition to that it also has a range of pub snacks including beef burgers and fish and chips. The beef burger is quite tall with many layers of salad leaves, cabbage, cheese and a thick slice of beef. It comes along with potato wedges which makes it a filling dish for those who would like to grab a quick snack.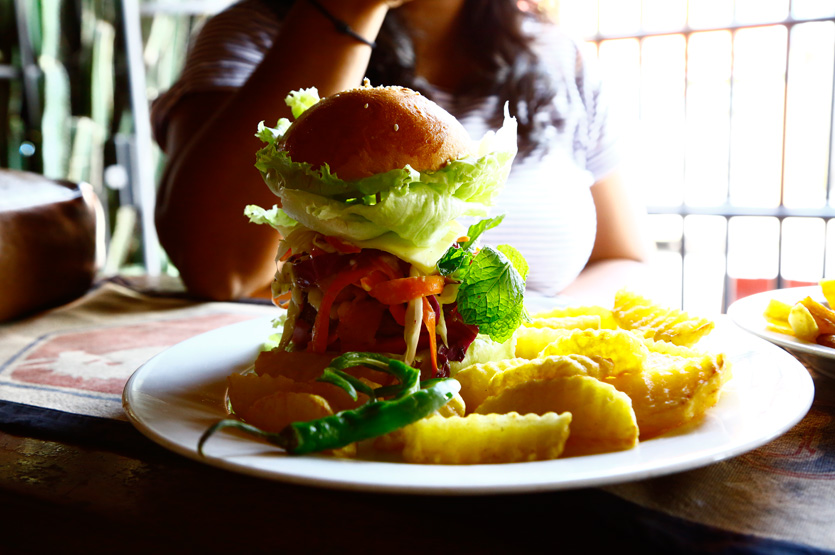 The fish and chips tasted exceptionally good since it was infused with a touch of beer. The chips were thick and it was accompanied with tartar sauce which made the entire combination just perfect for lunch. A hot batter cuttlefish platter was served as a side dish.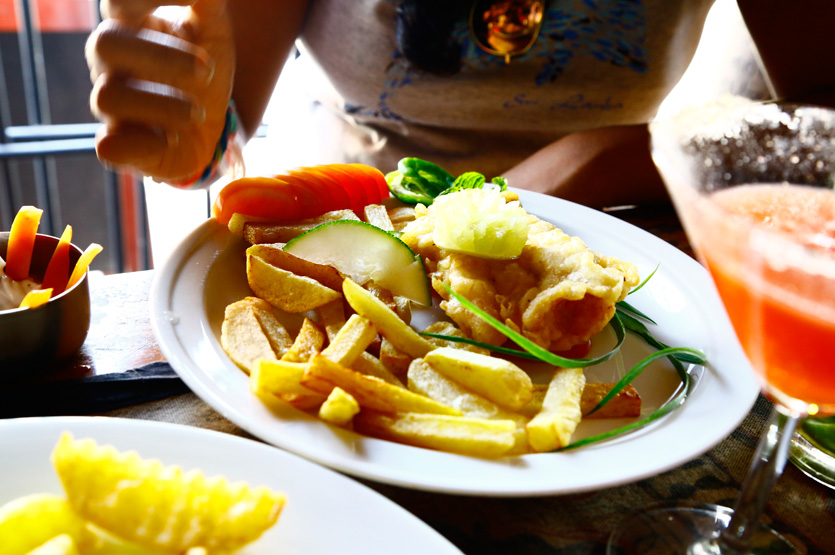 The Rodeo Pub's signature strawberry margarita was quite strong with a touch of tequila but the lime mocktail was an absolute thirst quencher.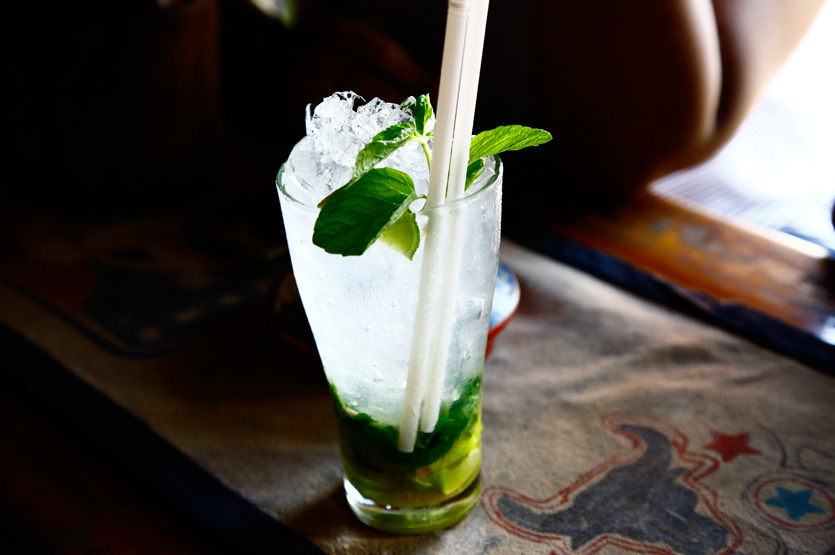 ---
The Sushi Bar - Samurai
Located in Porutota road, one of Negombo's happening streets, the Sushi Bar is a new restaurant that specializes in Japanese cuisine found next to Cafe J, right in front of the Jetwing Blue hotel. When LifeOnline visited the place it just opened for its evening session. One significant feature of this restaurant is that is has a 'kaiten zushi' or a sushi conveyor belt which serves dishes to the customers.
As Japan is known for its herbal green tea, we decided to take a sip of it just to identify the difference between theirs and our local products. One significant feature was that it didn't have a bitter taste from raw tea leaves but it was quite refreshing even though we had it towards late evening.
Food is served in three categories namely Black, Silver and Gold which differs in their prices. We were served a sushi platter which included 12 varieties of sushi. These included tuna, squad, prawn, salmon and egg nigiri (a variety of sushi with rice topped with a fish item), Barramundi, crab gunkan, unagi nigiri (eel nigiri), salmon raw gunkan, prawn tempura nigiri and tuna maki. Each variety had a different taste but the best out of the platter was the tuna maki.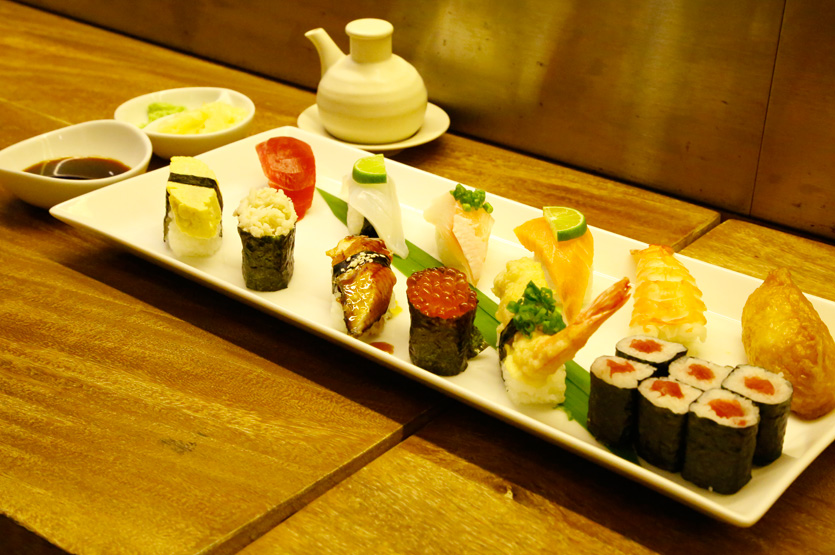 A sashimi platter was also served with different varieties of raw fish. The restaurant also comprise of a bar at the entrance.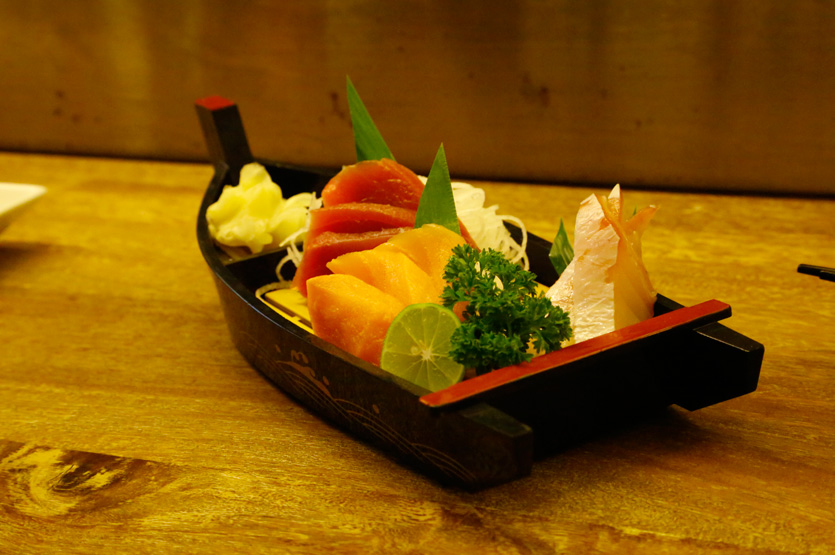 The service was exceptionally good as the tables were cleaned as soon as customers left. The budget to dine at The Sushi Bar is Rs. 2000 ++ per person. The place was clean and had good music making it a pleasant place for dining. Since this is one place that only serves Japanese cuisine, it stands out from the rest of pubs and restaurants in the Porutota stretch.
The Sushi Bar is open only from 11.00am-3.00pm and 6.00pm – 11.00pm.
---
Sacred Places Of Worship
Siddhi Vinayagar Kovil
When one talks about Negombo it is mostly to do with churches, neither kovils nor temples. But the Siddhi Vinayagar Kovil, situated along Sea Street would sometimes go unnoticed just because of its petite entrance. But as you enter, one could see the sprawling kovil complex inside. Dedicated to the elephant God, Ganesha this kovil complex is inspired by Dravidian architecture.
A stylized statue of the Mouse, the vehicle of Ganapathi, faces the inner chamber where the statue of the God resides. At the back of the kovil there are other smaller places of worship for several other deities. In one corner is a statue of Gajalakshmi, dressed in green and flanked by elephants.
At the time LifeOnline visited the premises, it wasn't crowded but devotees were coming in to do their daily rituals and to get blessings from the Gods or deities they believe in.
St. Mary's Church
Built in 1874, the Negombo St. Mary's Church is a significant landmark in the town. The construction was completed in 1974 by a father of Italian origin. As you enter the church one could catch a glimpse of its paintings running along the roof and the walls. Speaking to LifeOnline, Father Clement Rozairo of the St. Mary's church said that these paintings were done by an artist of Buddhist origins named Godamanne. In addition to that, statues depicting the 'Way of the Cross' is also found running along the side of the church, completed with fine details. Acknowledged as 'Little Rome', Negombo boasts of many churches and other sacred places including temples and kovils.
As you enter the premises one could see signboards asking visitors not to take photos, or talk and to come in decent clothing. The Holy Face chapel is built adjacent to the main church complex where novenas are conducted daily.
According Fr. Clement, it is quite difficult to get tourists to behave appropriately when coming to visit this sacred site. He also believes that tourists and other visitors could contribute for the maintenance of the complex as it is quite old now.
Angurukaramulla Temple
The Angurukaramulla Temple is a historic landmark in Negombo and is known for its gigantic Buddha statue, dragon entrance and murals which date back to centuries. The dragon is built to ward off evil spirits and the temple premises are quite open with plenty of trees and a pond in the middle.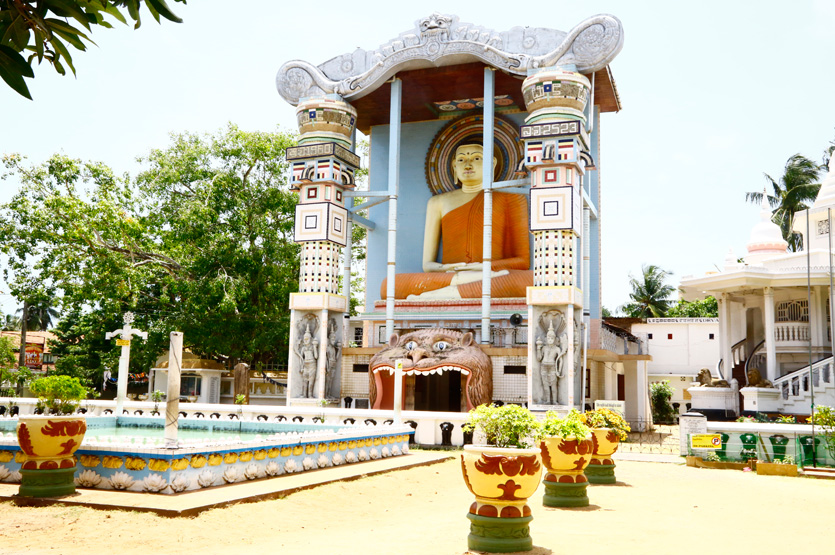 Inside the temple are amazing murals, sculptures and paintings on the ceiling, depicting the Buddha's journey to enlightenment and stories of Sri Lanka's former rulers from the Mahavamsa. The chethiya is found at an elevation and one could find bronze lions guarding the staircase.
The inside of the chethiya has amazing carvings in the walls and windows. The temple is also known for its historic library which is covered in moss and is over 300 years old. It has beautiful ancient architecture and is one of the sacred temples in Negombo.
---
Lords Restaurant
When you walk into Lords you are immediately impressed by its interior and lighting. The ambience of this place is absolutely amazing! You can choose to sit by the road and be a part of the busy Negombo night life and enjoy some live music or choose to have a quiet night at the back of the restaurant which has a large open space. Either way the experience at Lords was the best of our trip! Chef Martin and his friendly staff were very welcoming, friendly and amazing hosts, in fact we ended up spending more time there than we intended to.
For beverages we tried their Pink Flamingo Mocktail (Rs.750) which was very sweet and tasty. The Mango and Passion Mojito (Rs.950) was absolutely delicious and refreshing!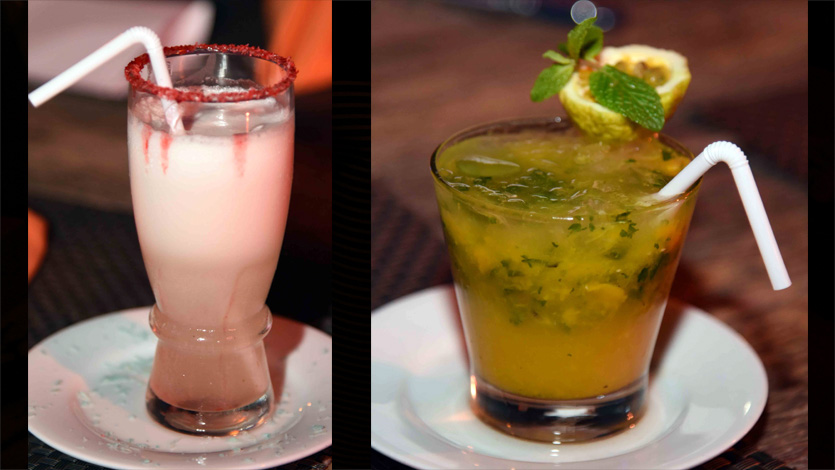 We then tried their Coconut Kiss cocktail (Rs.950) which was a strong blend of white and red rum with coconut water served in a coconut shell, it was both eye catching and delicious. But my favourite was the Chillie and Mango Margarita! (Rs.950). A drink unique to Lords it was a spicy blend of mango, tequila and chillie pieces. It catches you by surprise but it was absolutely delicious and worth a drive up to Negombo!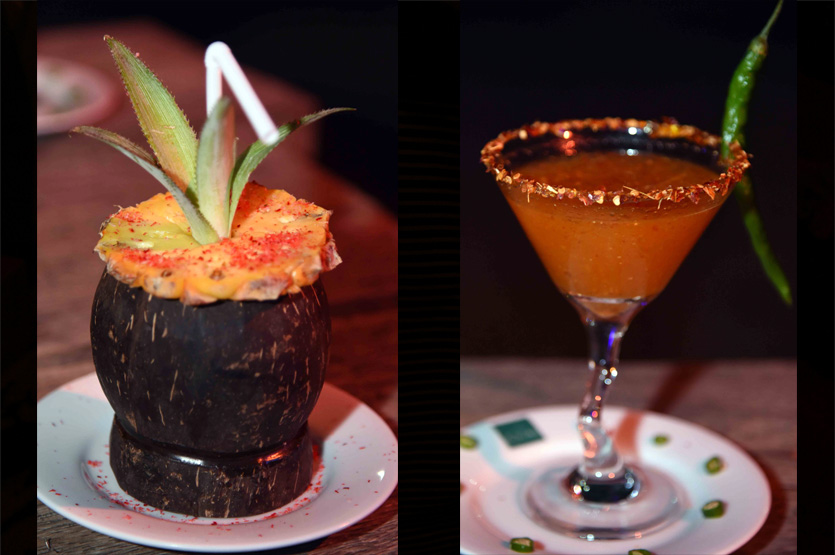 For starters we tried their Sweet Chillie and Coriander Prawns (Rs.950) served with a Thai scented Rice it was quite delicious. But we enjoyed their Lobster and Feta Cheese Spring Roll (Rs.870) even more! It was served with a cucumber and coriander salad and a yummy orange mayonnaise.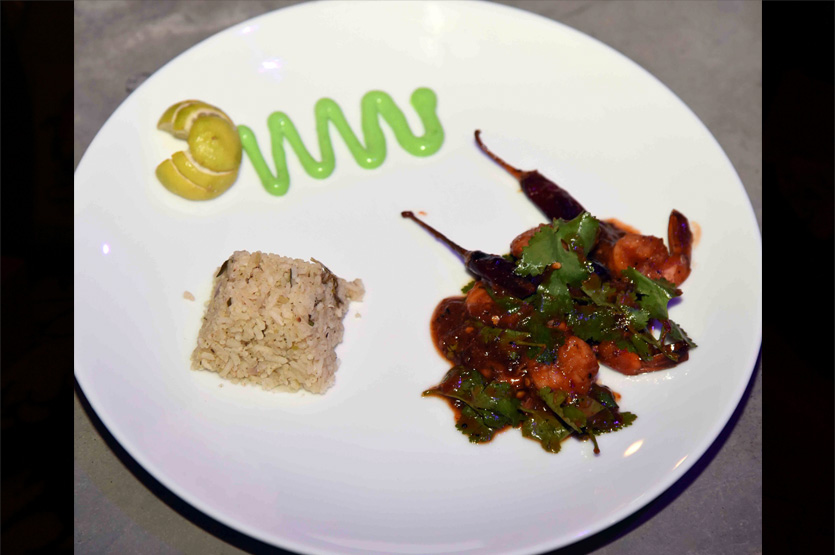 For mains we tried their signature Jumbo King Prawns and Garlic Sauce (Rs.4400) Served with a beetroot and pineapple coleslaw, sweet potato curly fries and a garlic butter sauce which was very filling and delicious. This was followed by their Chicken and Mango Curry (Rs.1400) which is a Sri Lankan platter popular among the foreigners who dine at Lords. It was also served with many sides which included a delicious tomato chutney and a pol sambol. The Prawn, Coconut and Arrack Curry (Rs.1600) a chef's special served with ginger fried rice and chapathi was out of this world. The curry which had a hint of arrack in it was extremely delicious.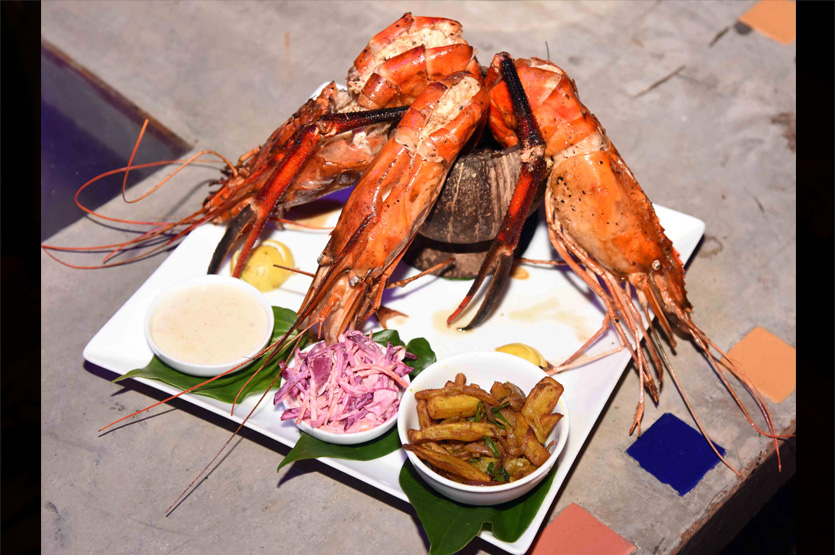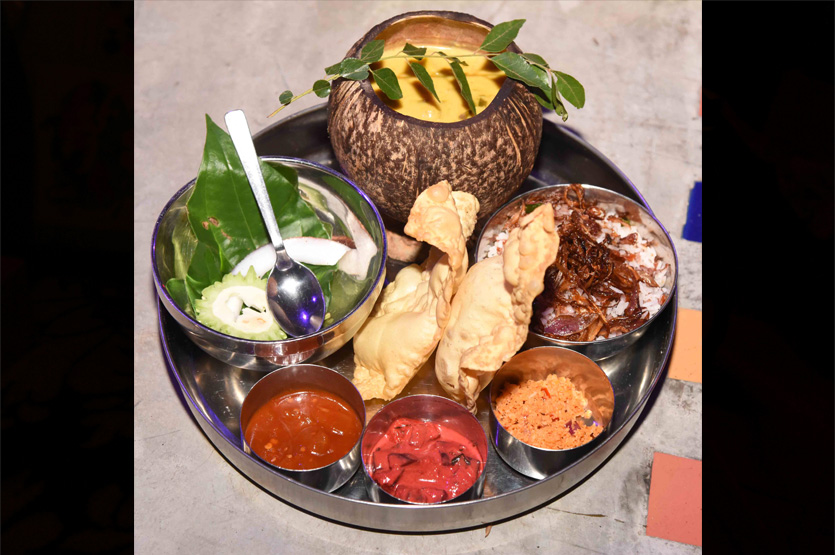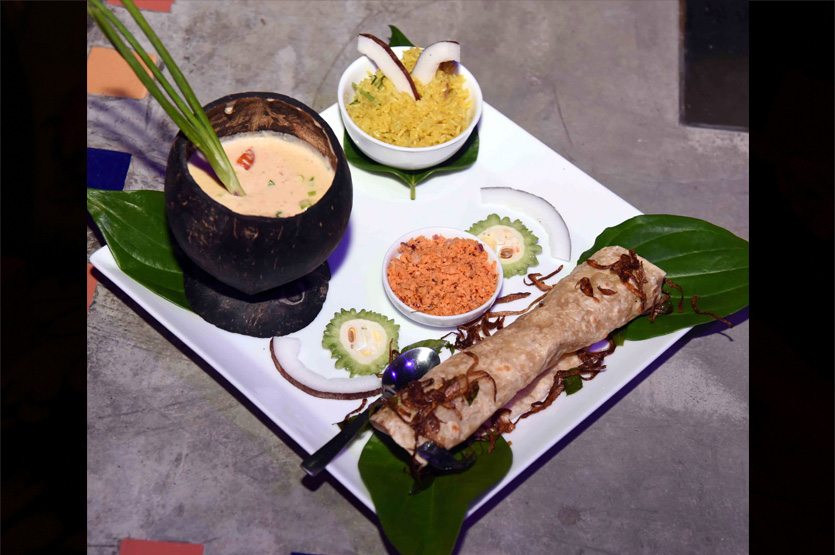 We absolutely stuffed by then, but we had to try their Double Chocolate Cheesecake (Rs.520)! It was not too sweet and the chocolate was not overpowering. It was the Mango and Passion White Chocolate Mousse (Rs.520) that stole the show! The mango was luscious and the mousse complemented it very well!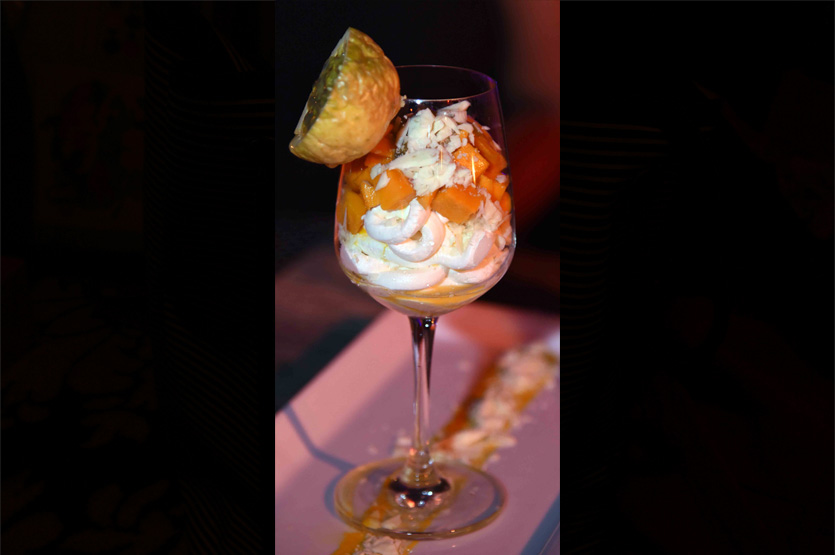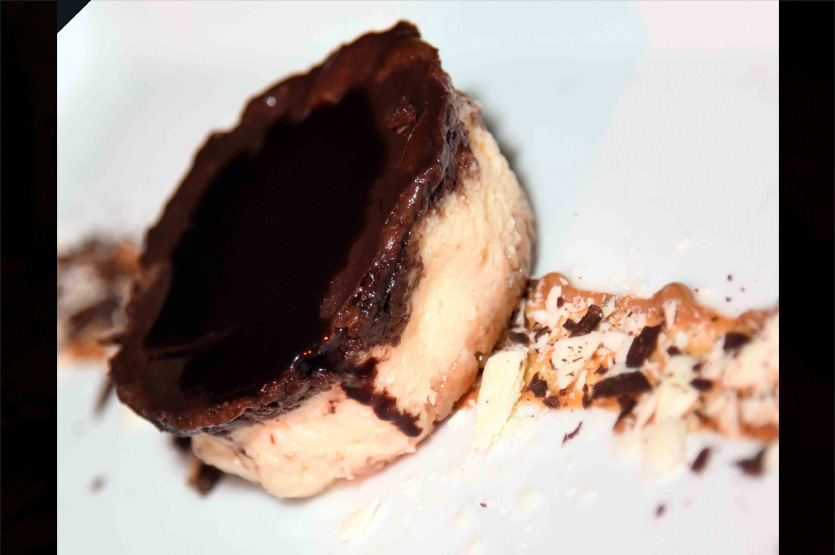 We didn't forget to try out their fish spa which is free for the customers at Lords. The minute you dip your feet into the pond multitudes of fish begin to give you a one of a kind foot pedicure that will either freak you out or have you laughing and giggling!
---
Bacco Wine Bar And Bistro
While strolling down the Porutota Road in Negombo we knew we had to visit the Bacco Wine Bar and Bistro who are popular for their Italian gastronomical experience. The interior and ambience of the place is inviting and the restaurant itself is usually packed with locals and foreigners who want to enjoy a taste of Italy. We made it just in time before they closed for the day. The owner and his staff still took time to host us and did it with a smile.
We first tried their Sangria di Bacco (Rs.890) a beverage authentic to Italy and the restaurant itself. It was a blend of wine with gin, brandy and orange and was quite good served chilled. But it was their main Marinara (Rs.1600) that we enjoyed most. It was a Pasta dish served with white wine and a mix of Seafood in marinara sauce. The seafood was fresh and together with the homemade pasta it was absolutely delicious!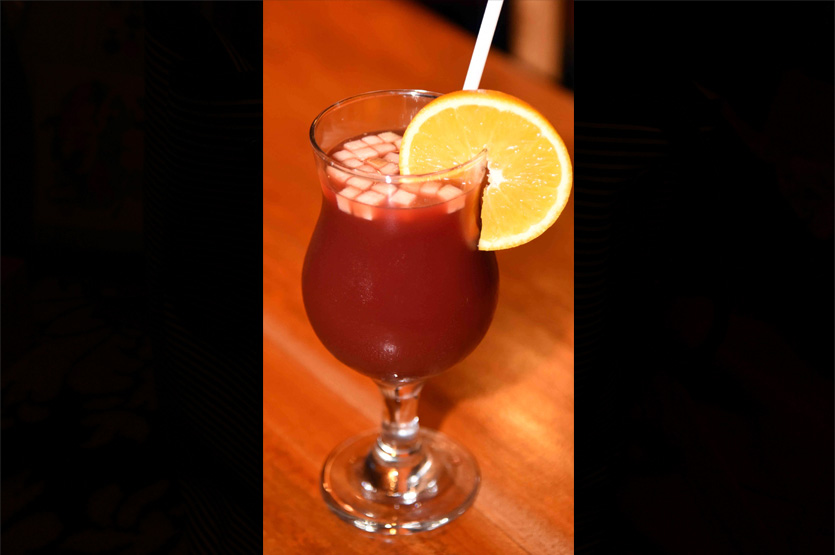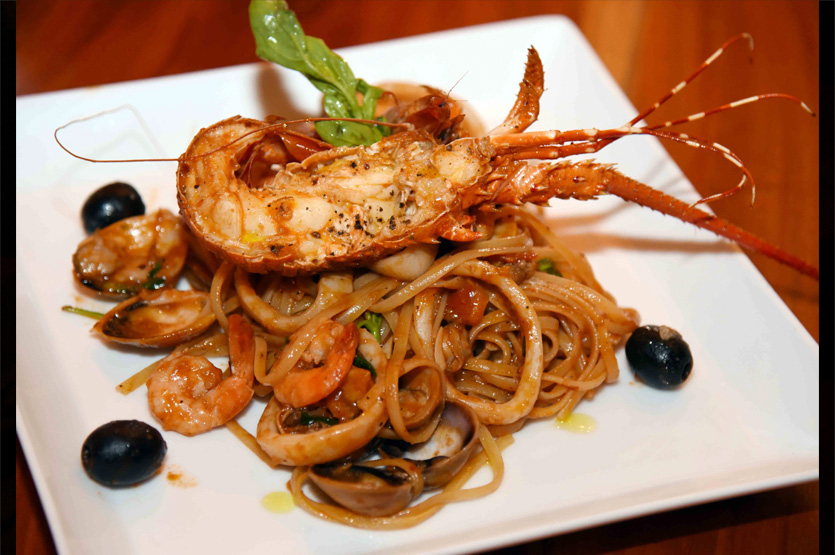 ---
Tourist Attractions
Fish Market
Negombo is home to the country's second-largest fish market, locally famous as the Lellama at the north end of the lagoon. We made it there by 12 noon and the market was busy with lots of activity! We were able to see them cleaning and layering the fish to sun dry them, clearing the fish off the nets and of course the selling of fish at the market itself! We even met the owner of The Rodeo pub there and we learnt the secret behind the delicious food served in Negombo; the fresh seafood!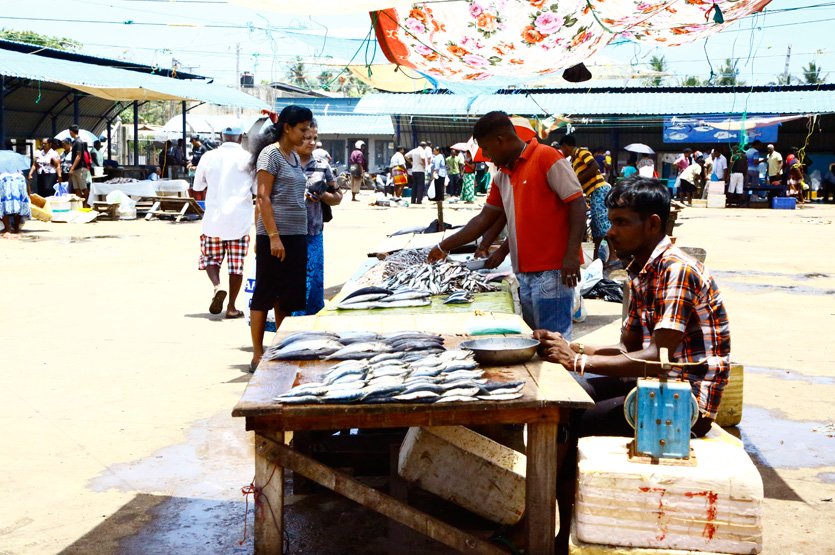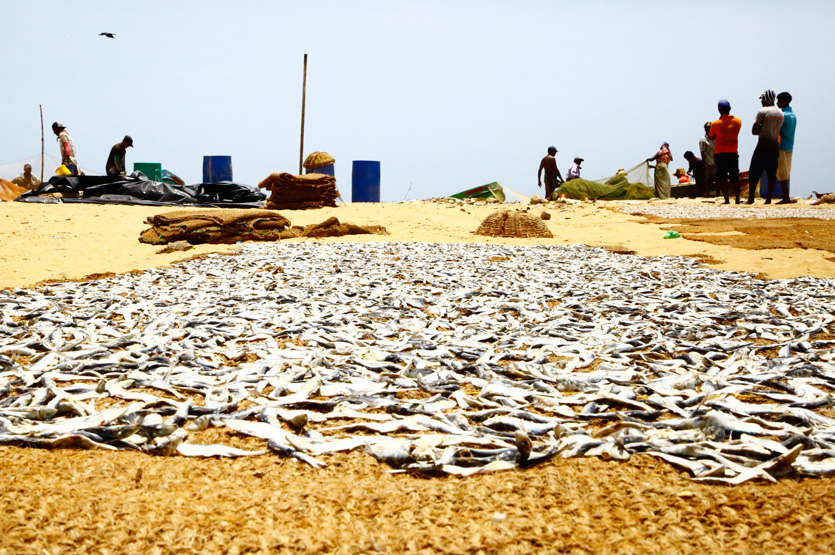 Dutch Fort
It was a small but important fort in the town of Negombo built by the Portuguese to defend Colombo. It was later captured and re made by the Dutch in 1672. So it is more than 440 years old! It is definitely something we must show case and be proud of. Sadly it is not. The walls are ruined with all sorts of graffiti and the surrounding area is polluted.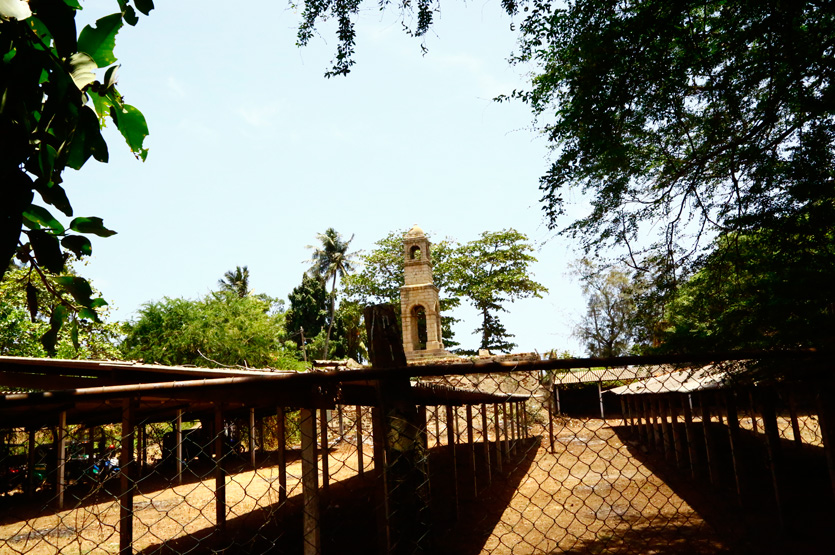 The Lagoon
The Lagoon is a popular attraction in Negombo but the water has a weird stink sometimes and it's not clear. But the lagoon is famous for its water sports. And you are always accompanied by a professional so safety is assured. If you are brave enough to get in to that water you will have loads of fun!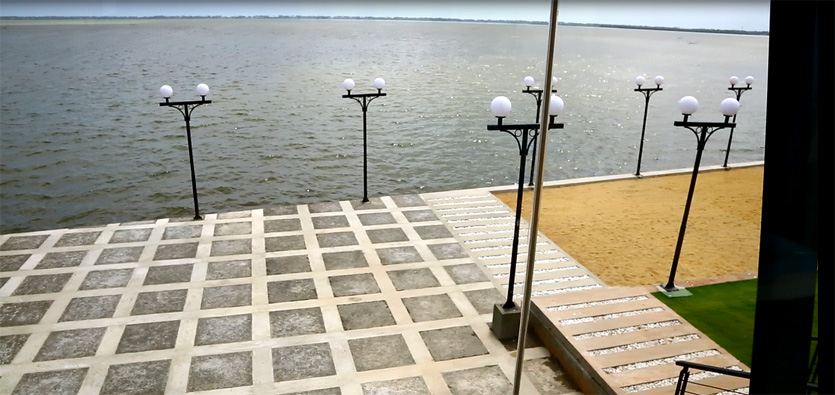 The Beach
Browns beach in Negombo is fantastic simply because it has a long beach stretch. So you can go on your long walks and you have plenty of room to play tap rugby or volleyball. We witnessed lots of families having a fabulous time enjoying the water and lots of fun sending up kites! Of course when it's dark I wouldn't recommend going out to the beach. The sea is quite rough but most of the hotels along the beach also have lifeguards so you have nothing to worry about.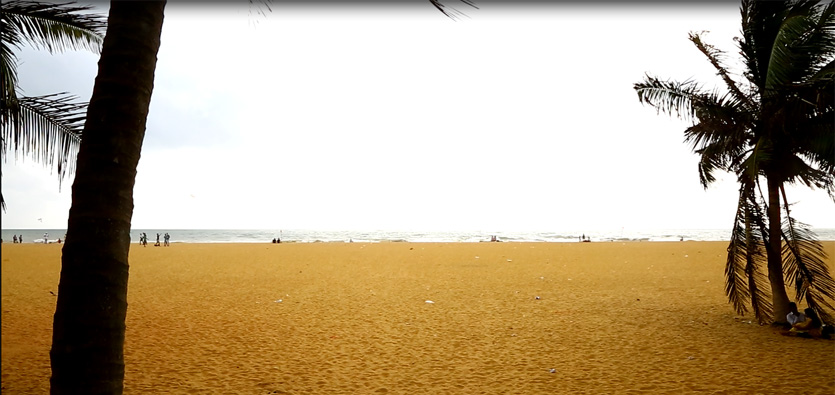 The Canals
The Dutch love canals and their influence can be seen here in Negombo. At one time it was an important link in the transportation route for cinnamon and other produce, and was created by the Dutch over 300 years ago. It's a tourist attraction and you will get glimpses of it when you drive through the city. Although it is sad to see that most areas are polluted as a result in some places the stick in unbearable.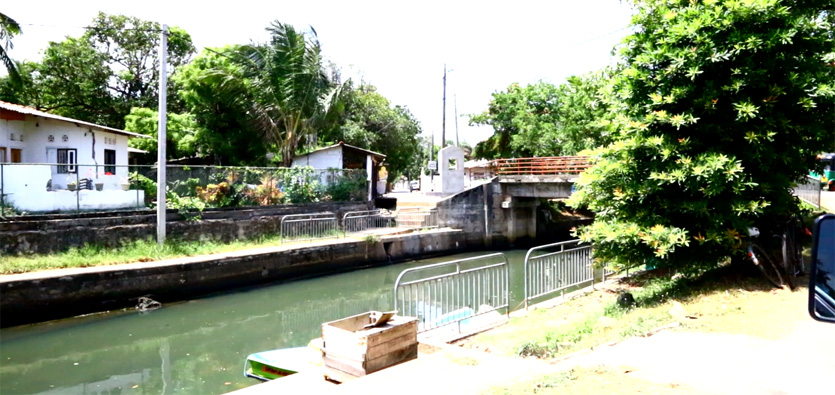 By Kamanthi Wickramasinghe and Jithendri Gomes
Video and photographs by Zeeshan Akram Jabeer