The Food Studio at the Colombo City Center is one of the go to destinations for food lovers in Colombo. However that is not the only place within CCC to grab a delicious bite to eat. Located on the 2nd floor the Edo Japanese Restaurant is a great place to try out the wonders of the Japanese cuisine with a little fusion of Sri Lankan. Edo happens to be another venture taken up by the renowned Chef Tyro who also has another Fusion Japanese Restaurant located in Colpetty. We were really happy with the food at that outlet so we were very eager to try this one out as well, and we certainly weren't disappointed.

Ambience and Service
Complemented by a spectacular view of the Beira lake Edo has a very relaxed and chilled out atmosphere. It's a great place to come with your family or friends and enjoy a quiet meal. The ordering process was also made super convenient because aside from the normal book like menu you find everywhere ​t​hey also have a digitalised menu where you place your order on a tab which includes pictures of all the items. The food itself was no different from what was shown in the pictures so we faced no disappointments there. The service was impeccable and the staff was welcoming, accommodating and very helpful in recommending a good choice of dishes.

Drinks
The Edo Crush is a Mocktail that will leave you feeling refreshed after a hot, tiring day. A delicious ​concoction of fresh mint, raspberry, sprite and lime, this drink had a great flavour and was the perfect accompaniment to the food that followed. The Burning Mandarin was very strong in terms of flavour consisting of hand crushed jalapenos, fresh lemon and orange juice and a splash of cranberry. Both drinks were really good and refreshing and a definite recommendation if you do go there.

Food
We got two starters, the Vegetable Tempura and the Chicken Karaage. The Tempura consisted of a number of vegetables including onions, yam, asparagus, carrots and even green beans. The veggies were crispy and were accompanied by a tempura sauce which blended perfectly together. The Karaage was good too. It was basically crispy chicken with Yuzu sauce. The sauce which was a lot like mayonnaise piled on a commendable amount of flavour to the already yummy crispy chicken.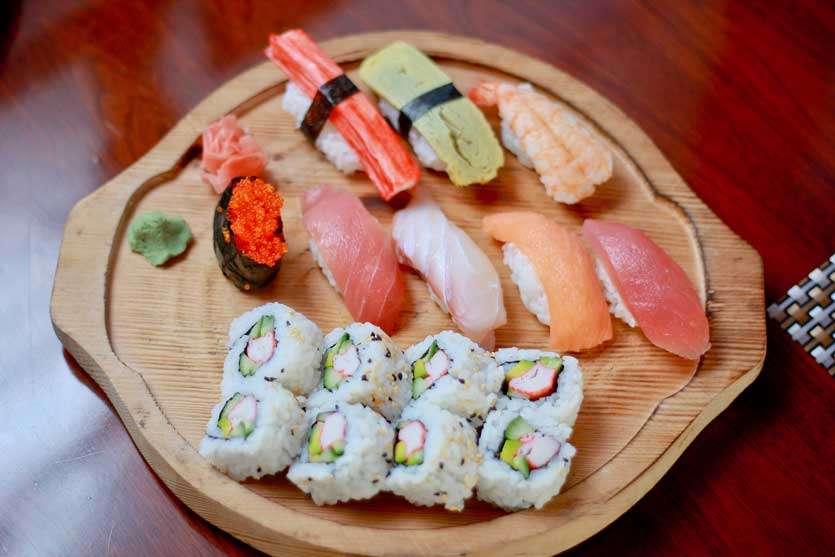 Next we were served the Edo Sushi Sampler. This dish pretty much offers samples of a variety of sushi items. It's a great choice if you are trying out japanese cuisine for the first time. It's like an all in one japanese treat boasting an assortment of sushi containing tuna, albacore, yellowtail, salmon, red snapper, shrimp, masago, freshwater eel and egg, served with 8 California sushi rolls which was truly a mouthwatering delight. My favourite were the California rolls for sure followed closely by the red snapper, shrimp and salmon. Japanese food wouldn't be complete without a bite of Teriyaki and the Chicken Teriyaki succeeded in hitting exactly the right spot. The juicy chicken pieces covered in teriyaki sauce were served on a bed of mashed potatoes, accompanied by grilled vegetables. The chicken was well done and was absolutely finger licking good. The mashed potatoes had a great texture and paired with the teriyaki chicken and veggies it was truly a match made in culinary heaven! The highlight of the day for us though were the Tyro Maki Rolls. These delicious rolls consisted of tempura shrimp, crunchy cucumber and avocado wrapped in a rice roll topped off with spicy sauce. I'd highly recommend these for anyone that tried out Edo Restaurant as it was absolutely fantastic. Each roll was an explosion of flavour and it was easily the best dish I had that evening.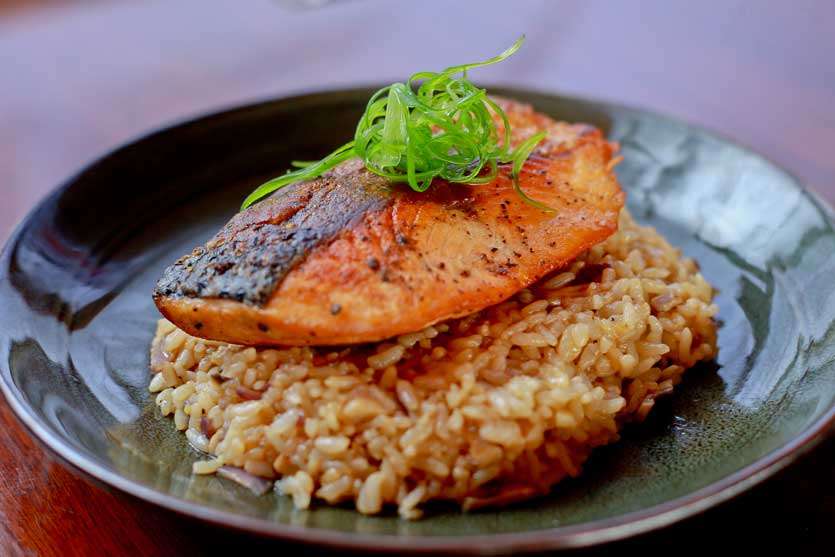 The final dish we got was the Grilled Salmon with the Mushroom Risotto. The risotto could have used a bit more seasoning and more cheese as well. The salmon however came to the rescue as it had been grilled to perfection and just melted in our mouth. It was certainly a mouthwatering delight.

Dessert
Although Edo features many Dessert options like the Cakes, Crepes and Brownies we opted to try out the Molten Chocolate Lava Cake. Garnished with salted caramel and crème anglaise and served with vanilla ice cream this was an unbelievably great dessert that was just oozing with chocolaty goodness. Although either the ice cream or the Creme would have been good enough to stand alone, they made a great match together and amplified the flavour of the warm lava cake. It is an absolute must try!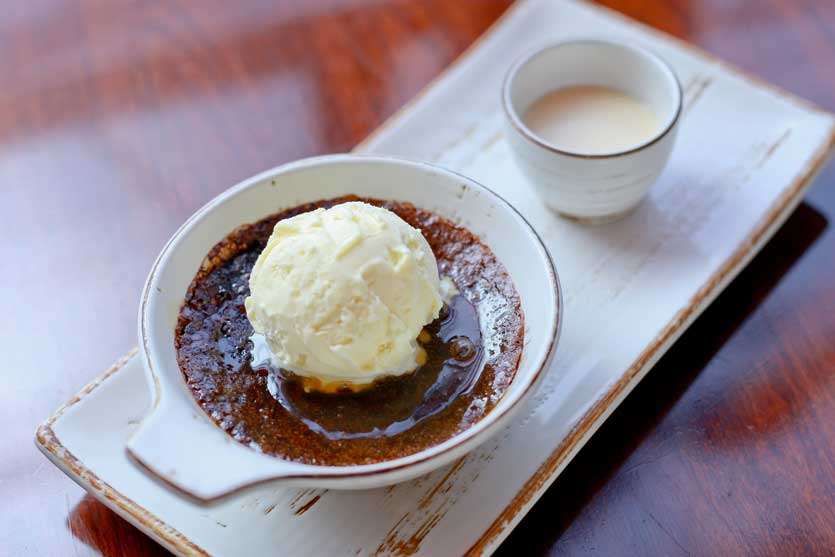 Overall we felt that the Edo Japanese Restaurant was a great place to enjoy a mouthwatering variety of dishes from the Japanese cuisine. It had good food, a peaceful ambience and commendable service. It's certainly a place that we would like to visit a second
Pics By - Damith Wickramasinghe