Tucked away in the heart of Colombo Fort, CityRest Fort is an excellent location of lodging for the budget sensitive traveller. Although it follows the rather novel, popularised 'hostel' or 'motel' concept, it certainly hasn't compromised on quality. Here's our review on their food and accommodation for both locals and non-locals.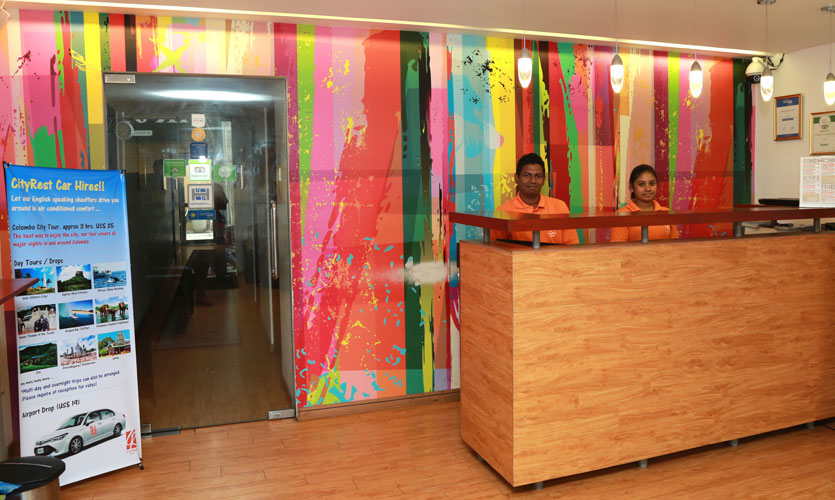 Food
We arrived just in time for lunch to their modest yet comfortable dining room and tried a few items off their à la carte menu (Halal certified) which is opened for both locals and foreigners alike. Although concise, their menu is adequate for those searching for a light meal or a quick bite. Prices range between Rs. 300 - 500.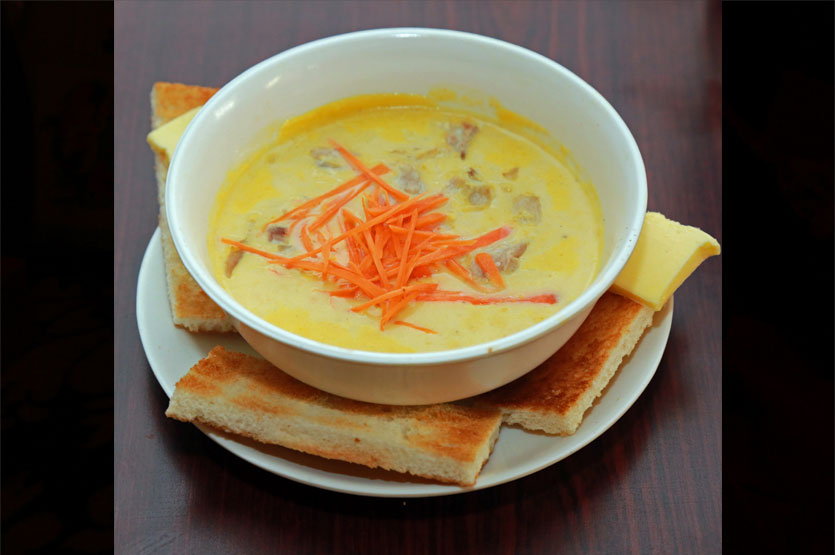 We tried the Cream of Chicken Soup, which is a rich, creamy combination of cabbage, onions, carrots and chicken peppered to perfection and served with four meticulously cut slices of toasted bread. Soup can often be reminder of a much-needed remedy for illness but certainly not this one! Its generous supply of chicken and beautiful balance of flavours will gratify your senses.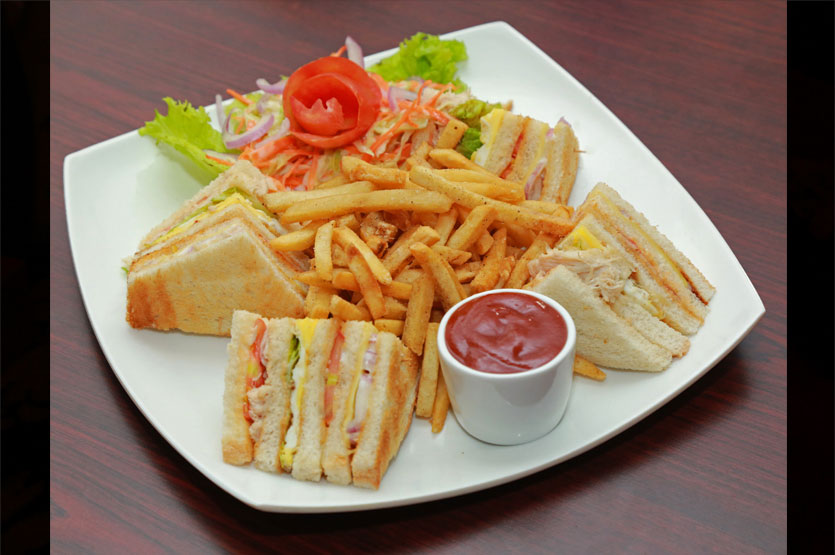 The Club Sandwich is a simple dish which comes with four club sandwiches layered with eggs, cheese, onions, tomatoes, chicken and chicken ham, a portion of fries and a freshly made tomato based sauce. While the portions were sufficient and delivered in relation to flavour, I felt the fries lacked a bit of crispiness and the overall dish was not on par with the chicken soup.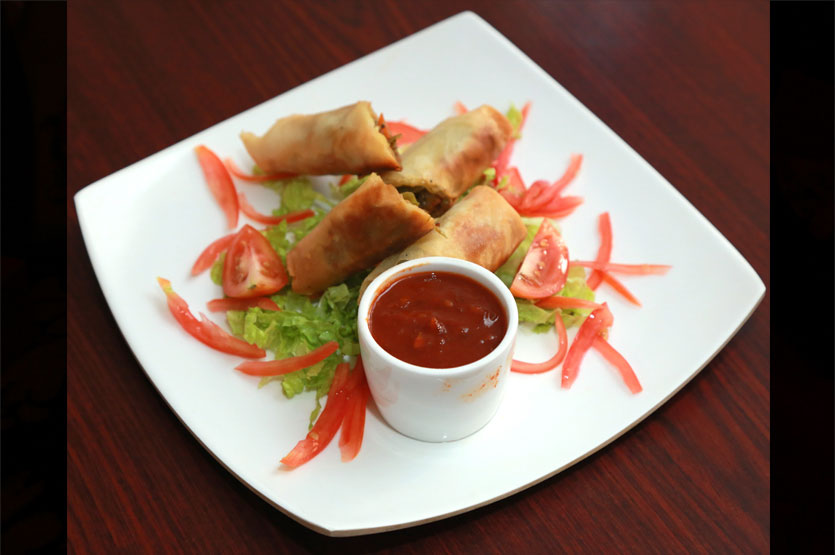 Served with an excellent, freshly made sweet chilli sauce the Vegetarian Spring Rolls are amply filled with a mixture of carrots, onions, cabbage and pepper. Although coated with a hard crust, the combination of the spring rolls with the sweet chilli sauce will perfectly prep up your palate for their homemade ice cream!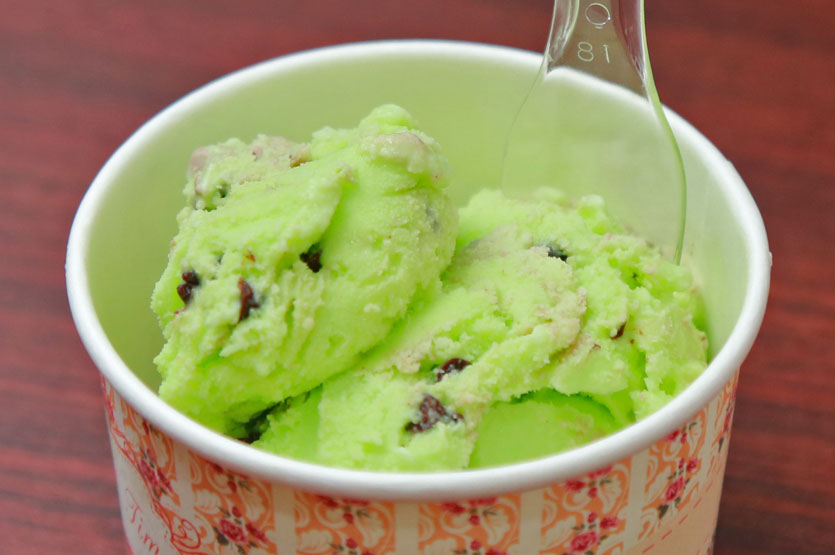 Indulge in an endless range of homemade ice creams from New York Cheese to Coconut - they have it all! The staff are very welcoming and let you try out their estimated 20 flavours before you wisely pick your best fit. For those daring enough, do go ahead and try their sour Green Tea or Durian flavours. If you're walking life on the sweet side then perhaps a Double Chocolate Chip, Hazelnut or Cookie Cream would do.
Each scoop is priced at Rs. 150 and is served either in a waffle cone or cup. The ice cream is available 24 hours a day.
Accommodation
The B&B concept is exclusively catered for non-local travellers hoping to explore the commercial hub of Colombo or merely due to CityRest Fort's proximity to the Bandaranaike International Airport. Staff members willingly arrange transport to and back from the airport and inner-city limit excursions.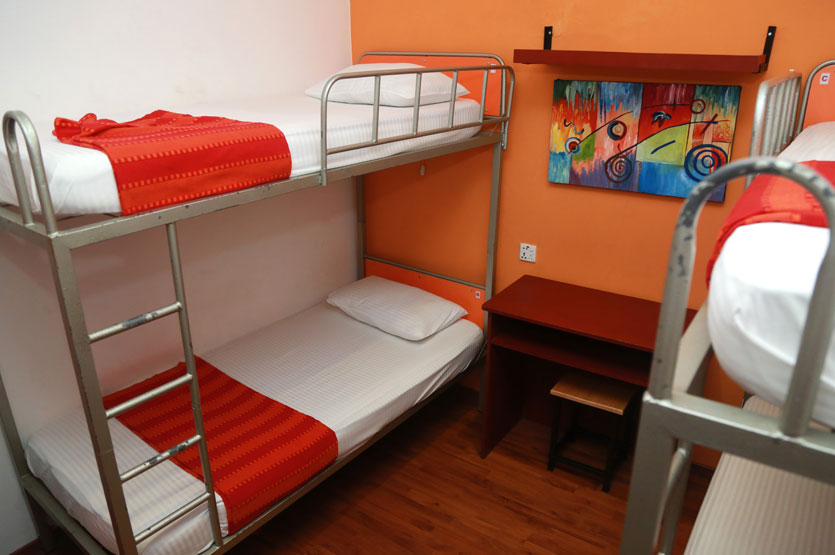 Couples or small families can request for a sizeable private room with double beds and an attached bathroom for convenience. Backpackers can alternatively opt for the female, male or mixed four bed dorms. Lockers are provided to ensure the safety and security of personal items.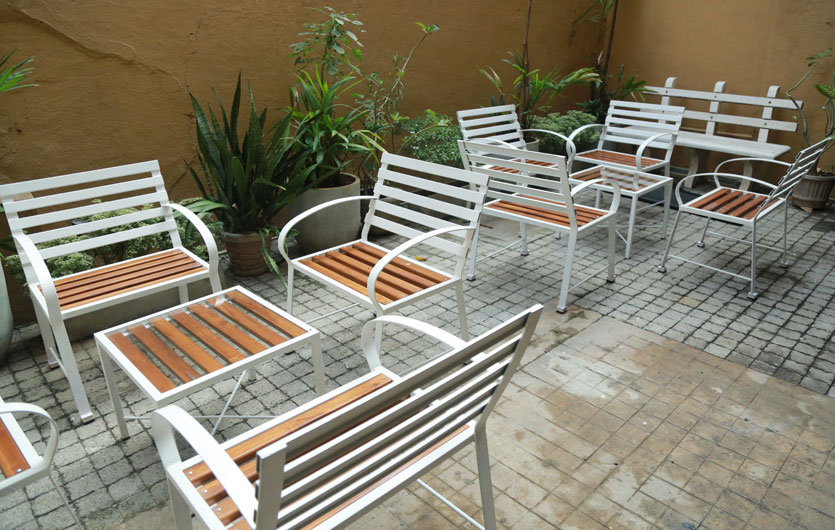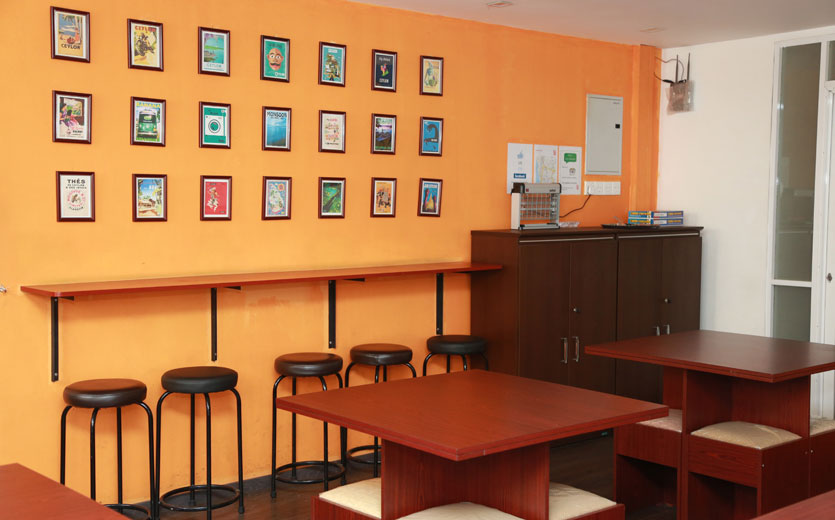 Guests can enjoy their meals in the outer sitting area or for a quieter, relaxed evening the rooftop terrace seems a preferable option.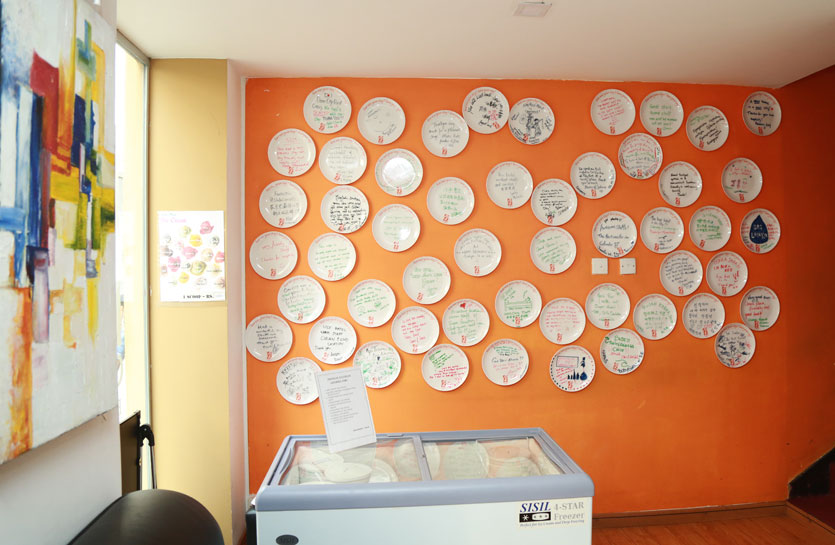 At the end of your stay, be sure to pick up one of their unique review plates and pen down your experience!
Address: 46 Hospital Street, Colombo 01
Phone: (011) 2 339 340
Facebook: www.facebook.com/cityrestfort/
Photographs by Damith Wickramasinghe