A Tropical Haven in the East Coast
Offering you the best of the beach, the sand, the sun and of course exquisite dishes hard to resist is Amaya Beach Resorts & Spa in Passikudah.
Passikudah is a five hour drive from Colombo and has plenty of things to offer from its secret coral reefs, the reef fish and white sand that make those long sunset walks more romantic. Be it with your friends, family or loved one Amaya Beach will sort out the best activities they have to make your holiday a very memorable one.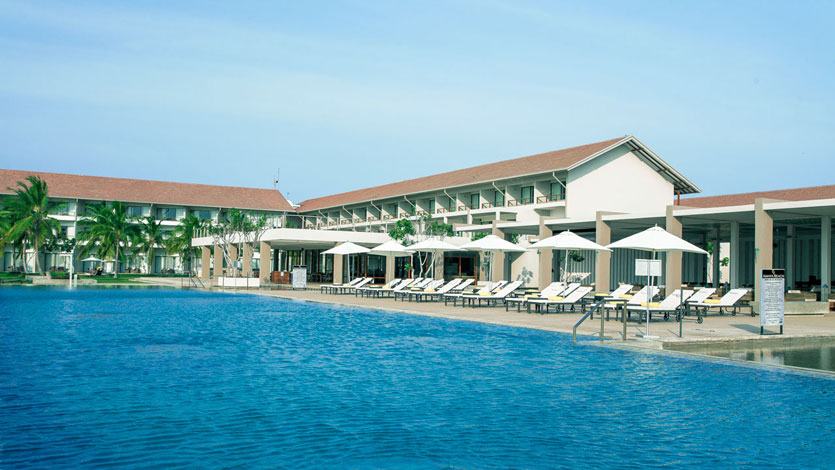 From the moment you check-in to the moment to the moment you check out, there are plenty of things one can do here no matter what mood they are in. From fun filled activities that you can do all day to some quality time spent at the Spa or by the pool getting your dose of Vitamin D, you will not be bored one bit.
The activities include snorkeling and diving to see some coral beauties, rock fish, Parrot Fish, Fusilier, Trevally, Sweetlips, Emperor, Bannerfish and more. If you got a camera that is a DEFINITE waterproof one, snapping those memories would be quite a memorable one to take home. Then there is jet skiing, kayaking, kitesurfing as well as a yacht ride that would be ideal for a sunset cruise.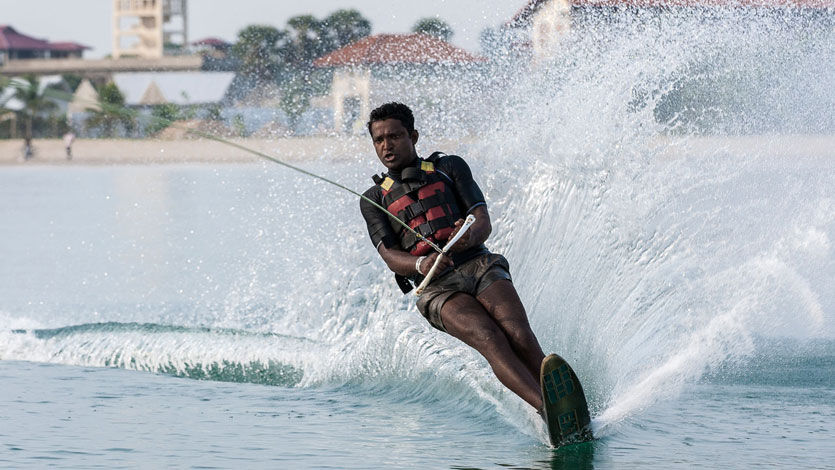 As the resort is family-friendly and if you think certain water sports would be not kid friendly, there is nothing to worry. There is a supervised Kids Club where there will be a camp safari, teenagers' own E-Zone, a children's pool and plenty of beach activities. With the children occupied with all that, the adults can take a break to unwind to some soothing sounds and a spa treatment of their choice that will surely take all that weekly stresses away. The Sea Salt Spa gives a wide range of spa treatments to choose from. If you plan on staying for a couple of days, then you can go through their 3 to 4 day spa packages. If not you can choose from invigorating body massages, Ayurveda herbal treatments, aromatherapy body treatments or a relaxation package of your choice. There are also facial treatments, signature treatments such as reflexology, jacuzzi treatment, the steam bath, foot massages, neck and shoulder massage, full body, head massage. There are 7 treatment rooms including 2 single massage rooms, 3 couple rooms, 1 Ayurvedic room and 1 Thai treatment room.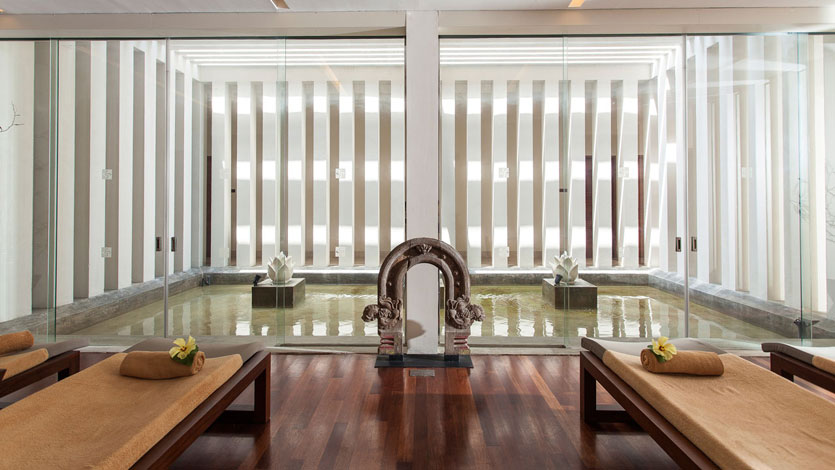 When it comes to dining, there are once again options for you to choose from. The Reef's Edge is the resort's all-day dining restaurant offering an a-la-carte menu that reflects Sri Lankan seasonal products inspired by Thai and Mediterranean flavours. There is also the buffet for those hungry one who just need to dig in as they walk into the restaurant. This is ideal for families and friends.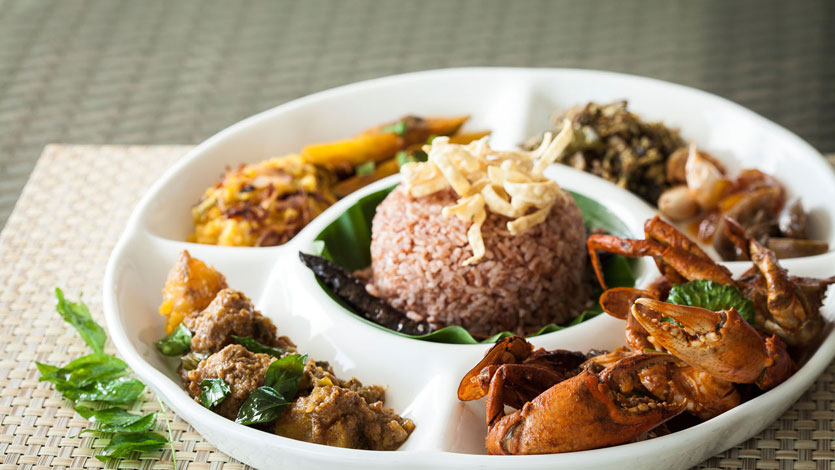 The Aqua Bar is an al fresco lounge bar overlooking the pool. This is ideal for enjoying some refreshing cocktails when you come to unwind by the pool or enjoy some high tea with the sun setting on the bay. If you're lazy to get out of the rooms, there's always in-room dining.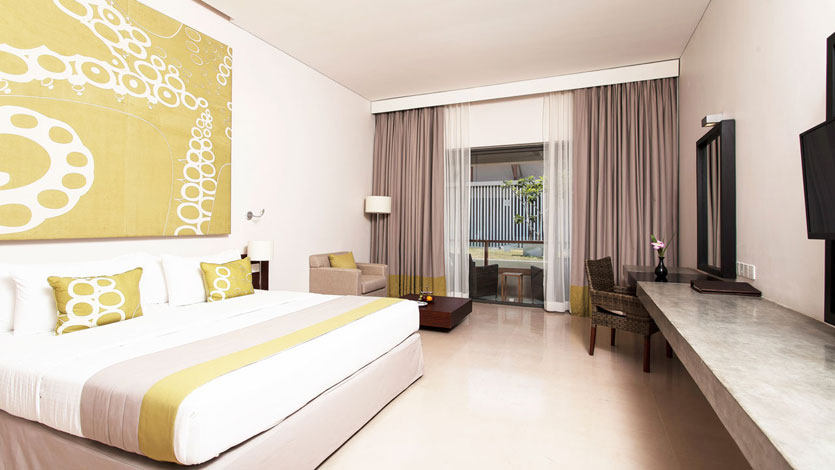 Amaya Beach has 125 rooms and suites giving an unremarkable view of the Passikudah Bay. You can choose from their Superior Rooms, Deluxe Rooms, Deluxe, Premium Deluxe, Deluxe Suite, Deluxe Family Residence, Executive Suite or Premium Deluxe Spa Suite. Each room comes with comforts to suit couples, friends and families alike. All rooms offer the option of either a king-size bed or two double beds while the suites comfortably sleep families of five or six and are equipped with bunk beds in a separate children's area or a sofa bed. All rooms and suites feature ample living space and a host of in-room amenities complimentary wireless Internet access.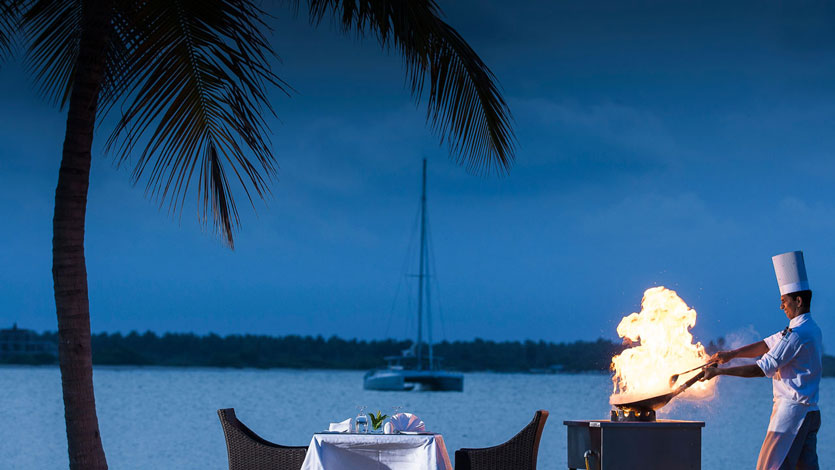 If you haven't made plans for the weekend or your annual leave, make it with Amaya Beach as they are offering a deal that is hard to resist. There are three great holiday packages to grab by road, rail or air.
Book your two nights and three days on double FB basis with return transport by train on first class (Fort to Batticaloa), transfers from station to resort and return for just Rs. 11,845/- nett per person/night. If you like to fly to Passikudah then book your two nights and three days on double FB basis with return transport by air (Colombo to Batticaloa) and transfers from Batticaloa Lady Manning Drive to resort & return for Rs. 37,565/- nett per person/night. Or if you prefer to sit in the comforts of AC and enjoy the scenery and drive around you, then book your two nights and three days on FB basis with return transport byluxury coach (Colombo to Passikudah) while grabbing lunch at Amaya Lake for just Rs. 11,700/- nett per person/night.
To make your booking and for more information call now on +94 114 767 888 or email reservations@amayaresorts.com.
50% off for all Commercial Bank Credit Cardholders
40% off for other modes of payments