There is something magical about good tasty food. When you're feeling blue, a plate piled up with your favourite food can instantly switch your mood to good. This is in no way to encourage you to binge eat, but a sincere appreciation for homemade soul food.
One of my preferred kinds of food is breakfast food and I can eat it any time of the day. These Eggs in Purgatory courtesy Nigella Lawson is no exception to this rule. It's hearty, warm and rich in taste. More importantly, it hardly extracts any serious time of your precious schedule.
In addition to its innate deliciousness, the most spectacular feature of this dish is the waft of garlic cooking in olive oil. It's a treat to make Eggs in Purgatory and a treat to eat it.
---
Ingredients
1 egg
2 large tomatoes
1 red onion (small)
2 cloves of garlic (grated)
20g of parsley
2 tbs of parmesan
1/2 tsp of chilli flakes
1 ½ tbs of olive oil (extra virgin)
Oregano
Thyme
Sage
Salt
Pepper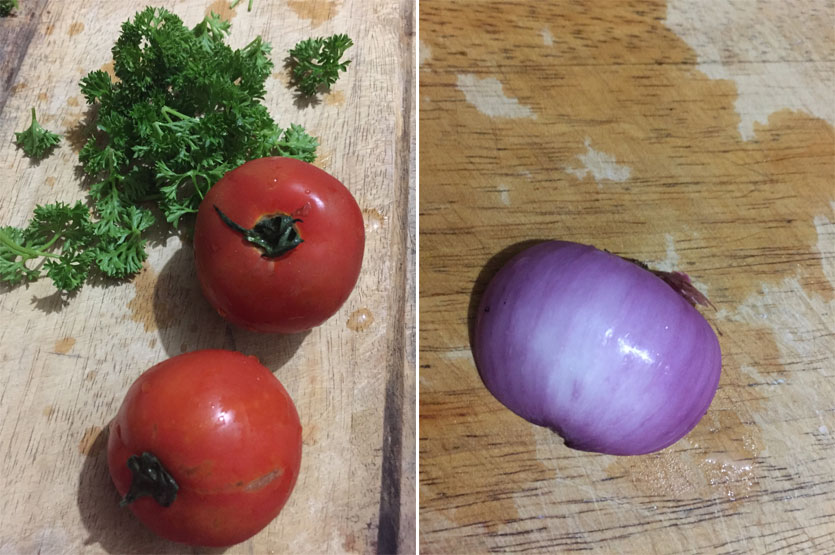 Directions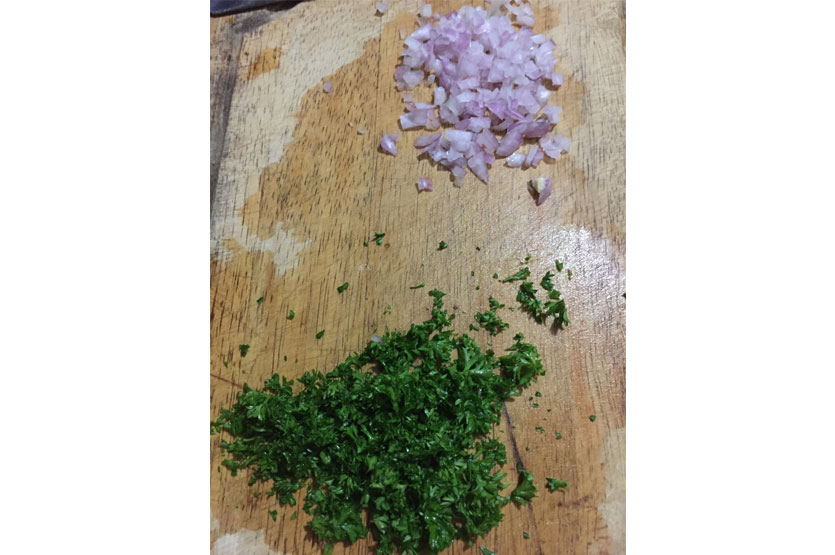 Fine dice the parsley and onion, and set it aside.
Cut the tomatoes in to chunks, chuck it in a food processor and lightly blitz for a few seconds.
Place a small sized skillet on a low heat.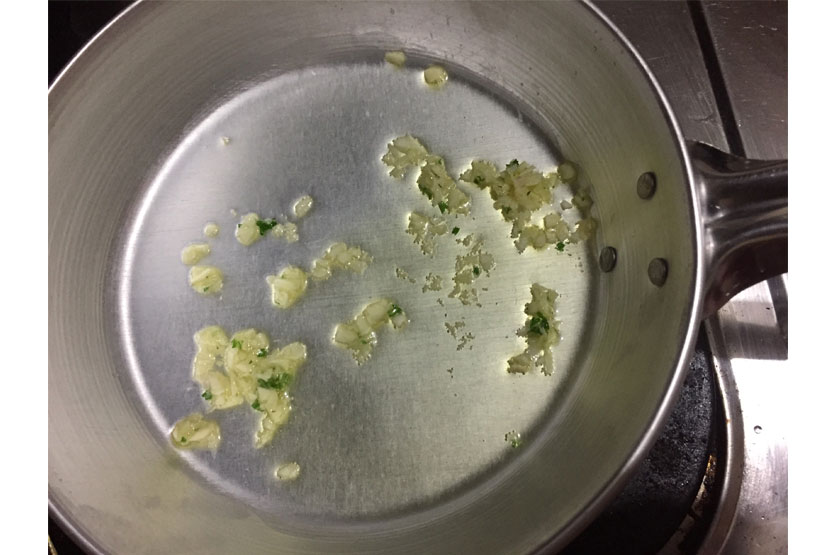 Pour the oil in to the skillet. Add the grated garlic in to the skillet and stir it around in the oil.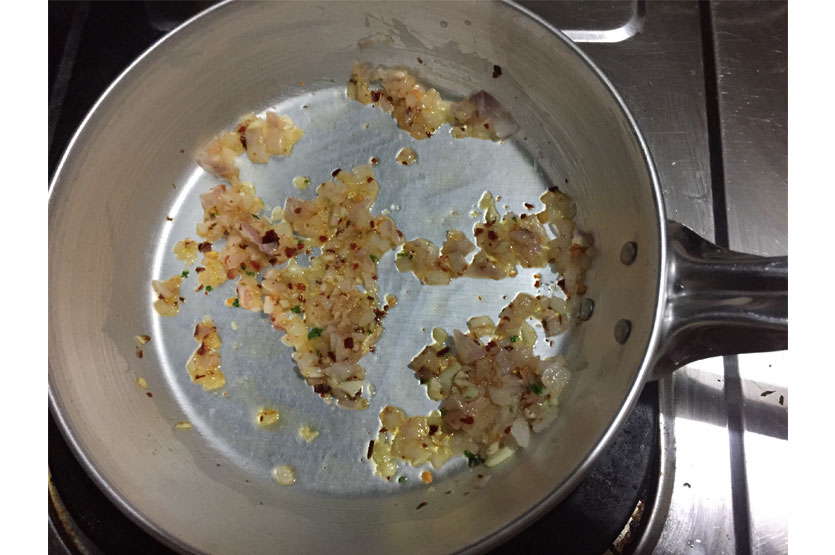 Then add the diced onion, the chilli flakes with half a teaspoon of sage to the skillet, and let it cook lightly. (Do not fry the garlic or onions).
Add the ½ teaspoon of thyme in to the pan.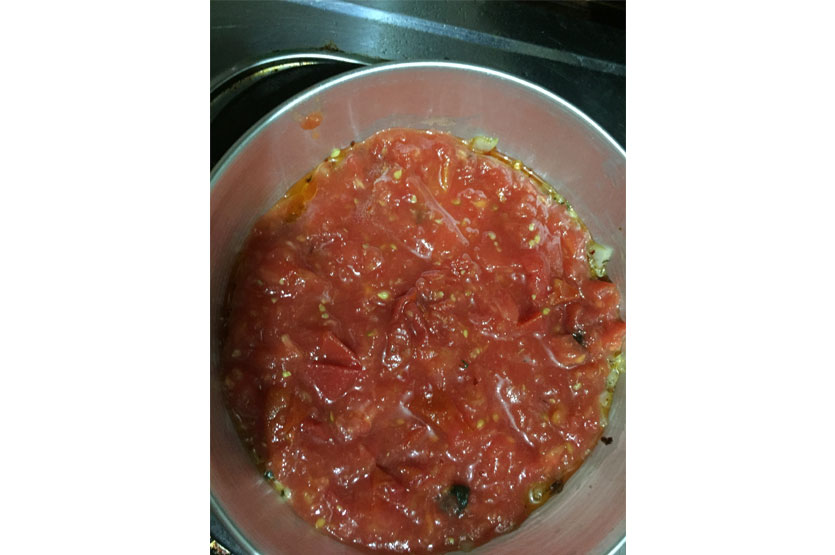 Then dump the blitzed tomato in to the skillet, sprinkle a teaspoon of oregano and let it cook for a minute.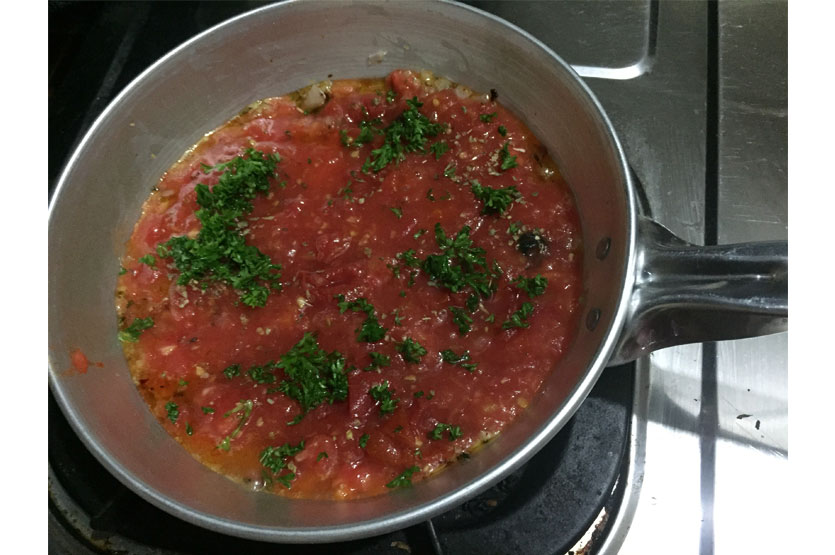 While the tomato is cooking, add the diced parsley to it.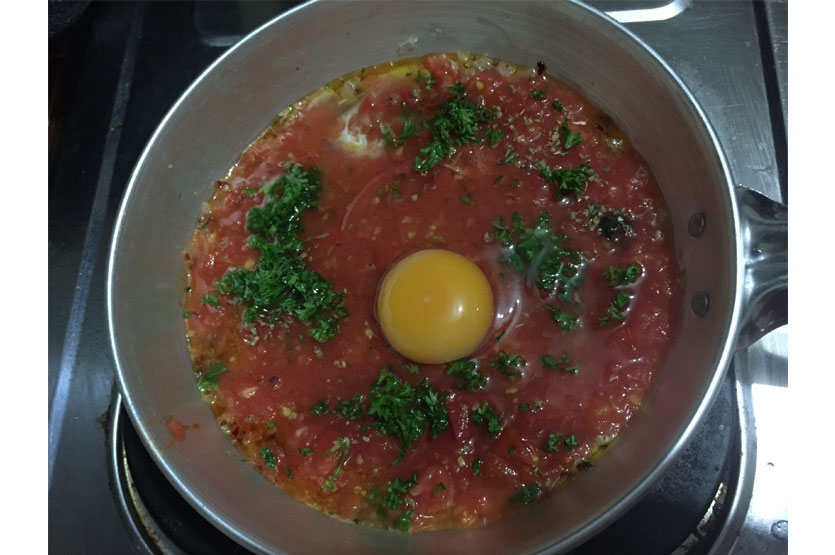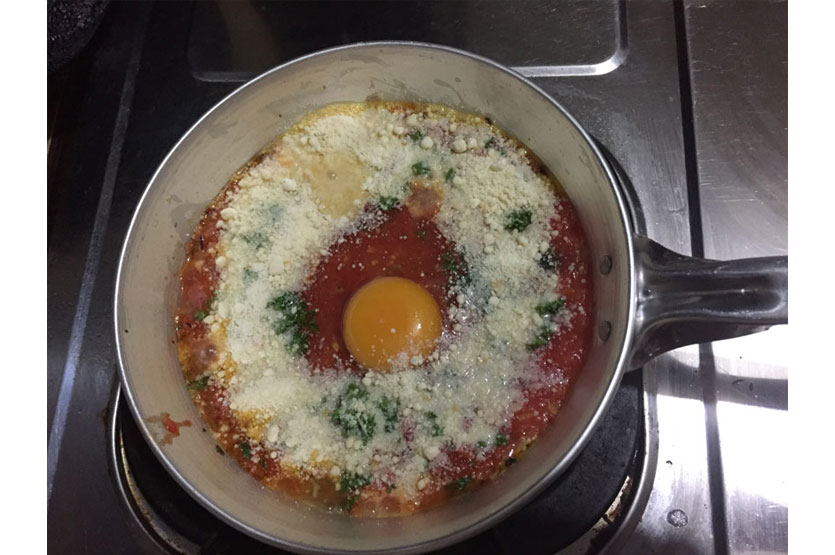 Crack the egg in to the pan and let it cook for few seconds. Then add the parmesan to it as well.
Increase the heat to a medium low, close the skillet with a lid and let the eggs poach.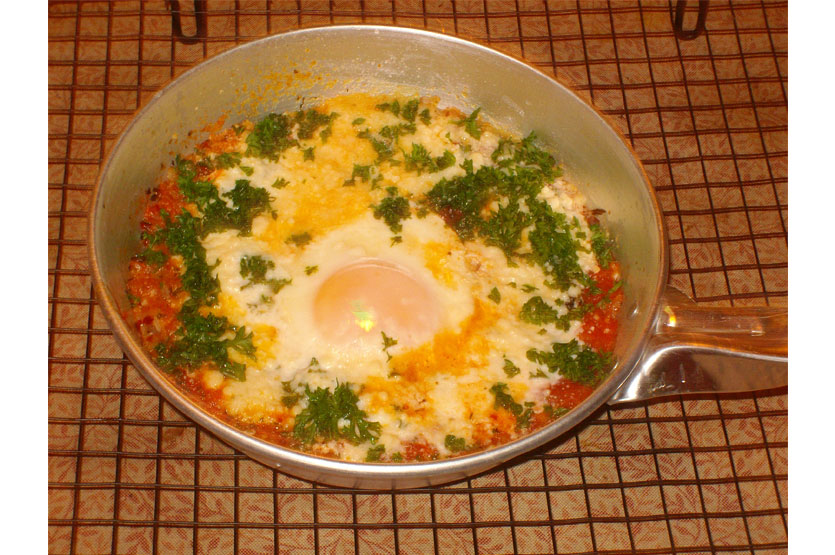 Once the egg has poached, take the skillet off the heat.
Serve with toasted bread chunks.
---
Disasters, Warnings and Tips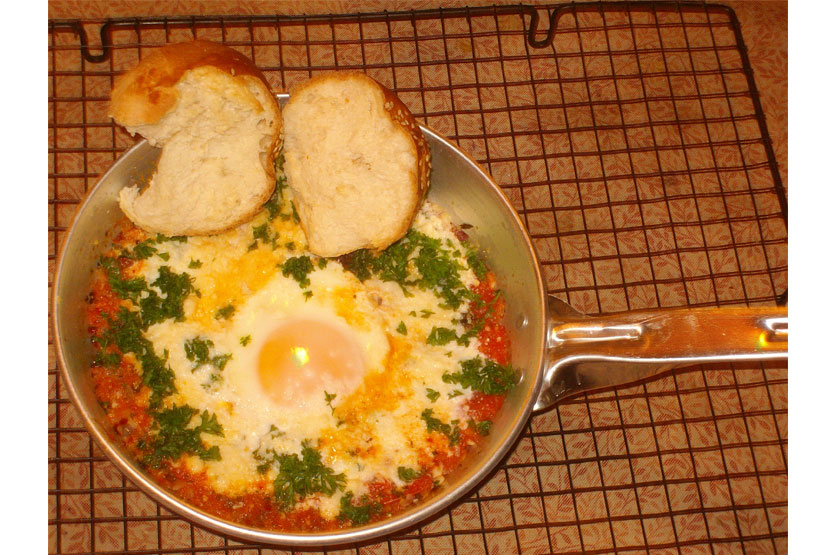 Dip the bread in to the eggs and relish a little bit of heaven.
To reduce the acidity of tomatoes - blanch the tomatoes in hot water before blitzing.
Parsley is optional of course.
For anyone who loves British period dramas, do watch Harlots. You will love it.
I can eat this everyday.
This dish serves two semi hungry people and one very hungry person.
Did you know that the show 2 Broke Girls is cancelled? I didn't, until recently.