There are a few reasons for the development of this delicious curry.
First of all, I love my string hoppers to be swimming in a good 'Ala Hodee'. But the potatoes in the kade Ala Hodees are always tough to sink your teeth in to and/or the curry is very little. Second of all, when I lack a meat dish to accompany food, I turn to egg for the necessary protein I hanker for. Therefore, as a result this simple dish was born!
Besides its innate convenience to make, the curry could be a standalone dish for not only string hoppers but also for your rice. All you need is a little pol sambol and your quick meal is sorted. Omelette and Potato curry to the rescue indeed on hectic days!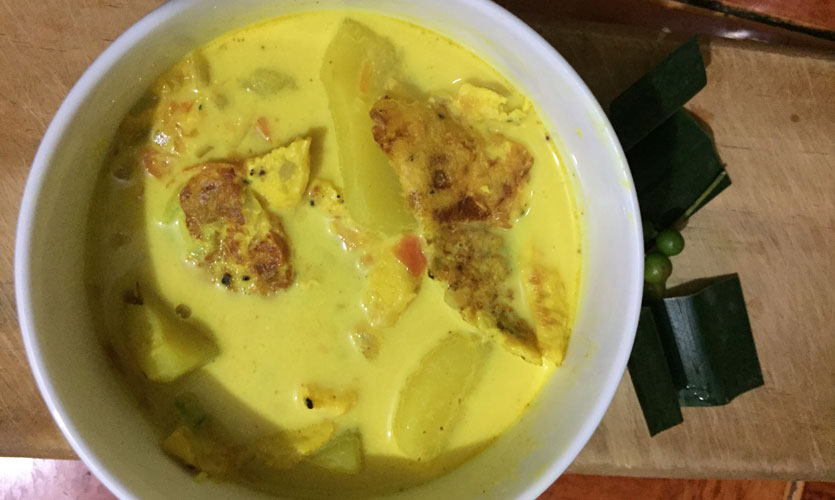 Ingredients
2 (medium size) potatoes

1 egg

1 tomato (small)

1 onion (small)

1 green chilli

2 cloves of garlic

½ tsp of grated ginger

1 tsp of Maldive fish

1 cup of coconut milk

Curry leaves

Pandan leaf

Turmeric powder

¼ tsp of cumin seeds

¼ tsp of mustard seeds

Salt

Pepper

Oil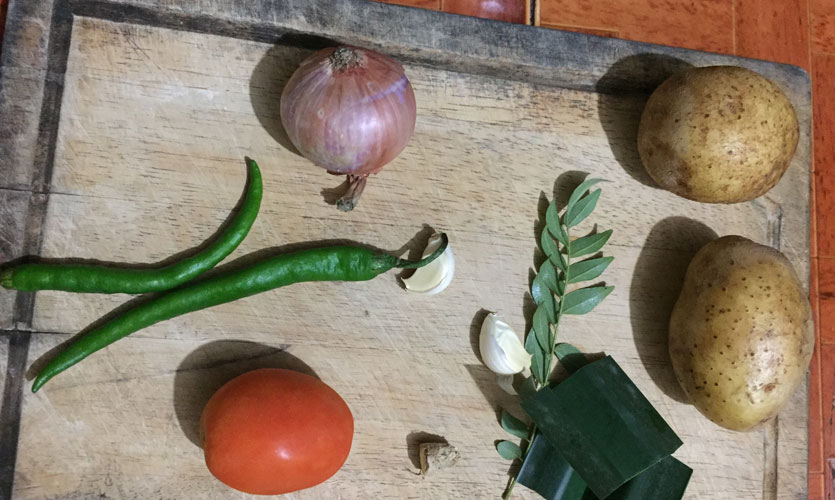 Directions
Wash the potatoes, cut it in halves, and dump it in sauce pan filled with water. Place the saucepan on a medium high heat, add a teaspoon of salt to the potatoes, and allow it to boil until they are soft.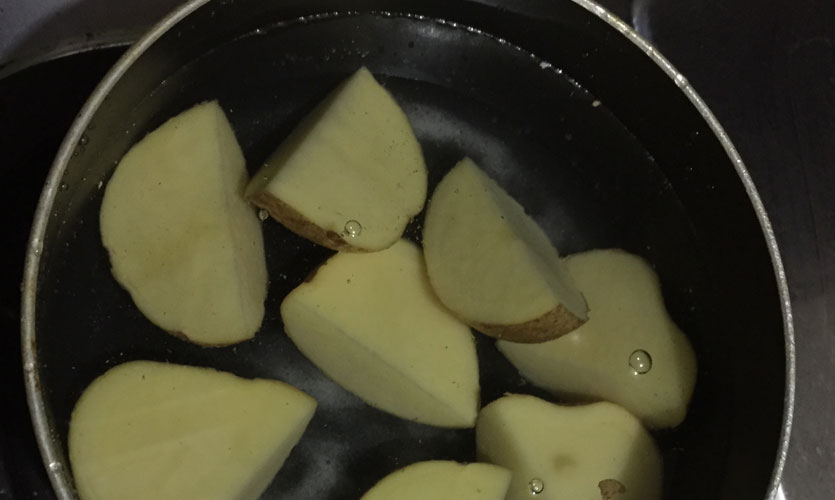 Wash, clean, and fine dice the onion, tomato, garlic, chilli and set it aside.
In a separate bowl, break open the egg and beat it separately.
Place a non-stick frying pan on a medium low heat, pour a teaspoon of oil on to it and heat the pan up.
Once the pan is heated up, pour the beaten egg in to it.
Then immediately add a teaspoon of the chopped onion, tomato, green chilli, Maldive fish with a dash of salt and pepper and let it cook.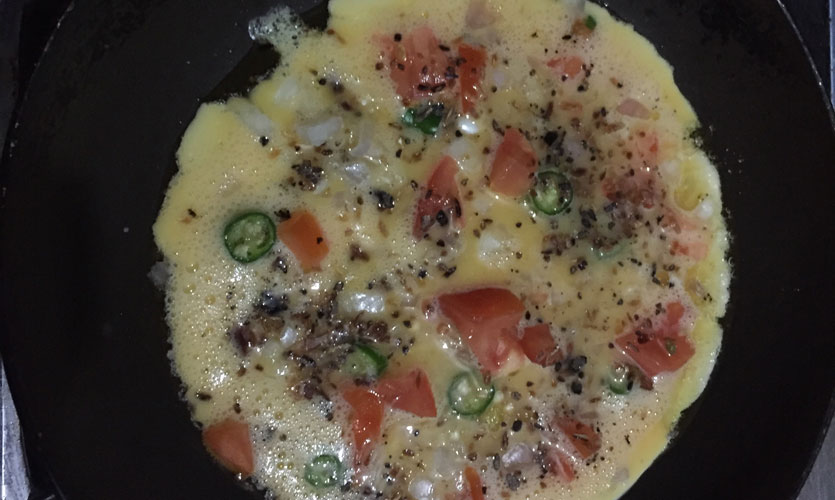 Once the omelette has firmed up, flip it over gently and cook it for a few minutes.
After the omelette has cooked on both sides take it off the heat and place it in a separate dish.
If the potatoes have boiled and are soft take it off the heat. Let it cool and then peel.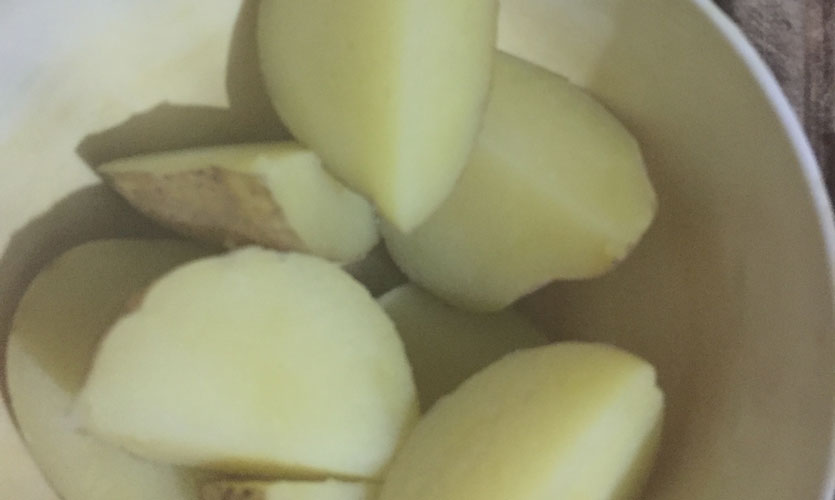 Place a heavy based saucepan on medium high heat, and add a teaspoon of oil in to it.
Add the cumin and mustard seeds to the oil, and let it sputter.
Then add the ginger and garlic, and the remaining diced onion, tomato, chilli in to the pan and sauté.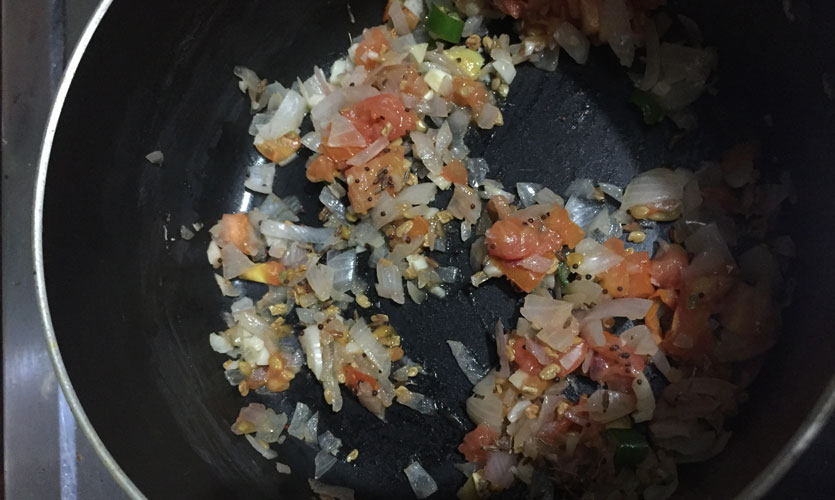 Afterwards add half a teaspoon of turmeric, the pandan leaves, and the curry leaves in to the sauté and mix. Then dump the boiled potatoes in to it and stir to coat.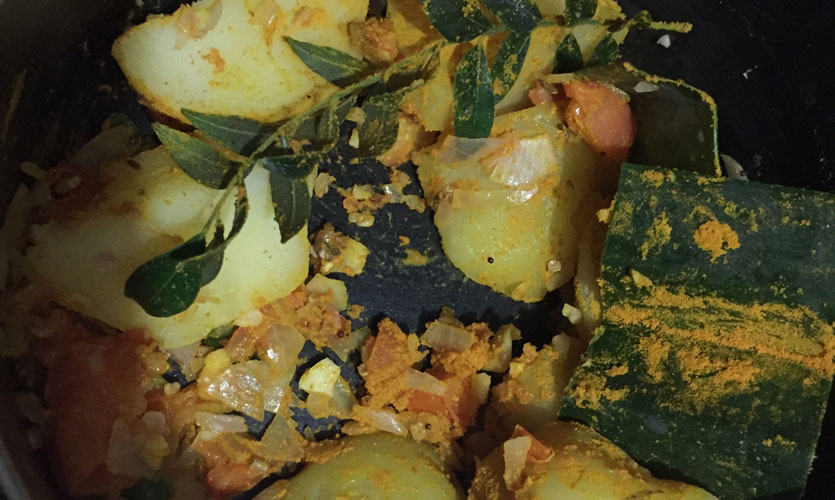 While stirring, slowly pour in the coconut milk.
Lower the heat, add a teaspoon of salt to the sauce pan, cover the saucepan with a lid and let the curry cook for a few minutes.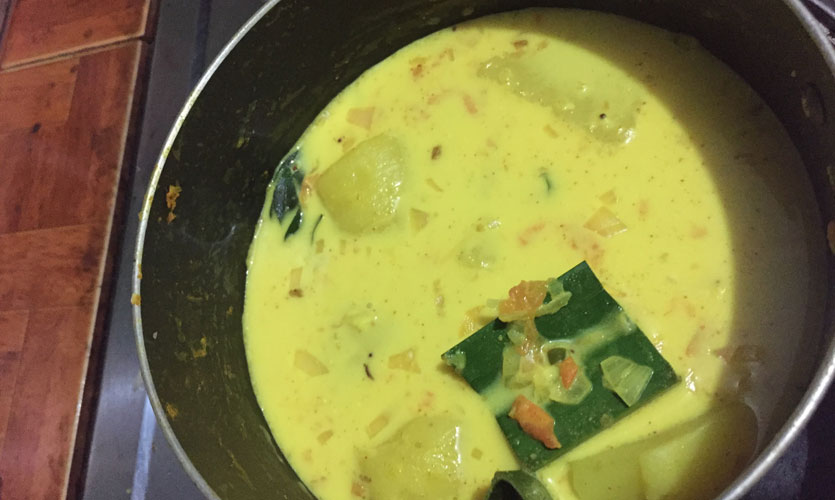 Meanwhile, cut the omelette in to squares.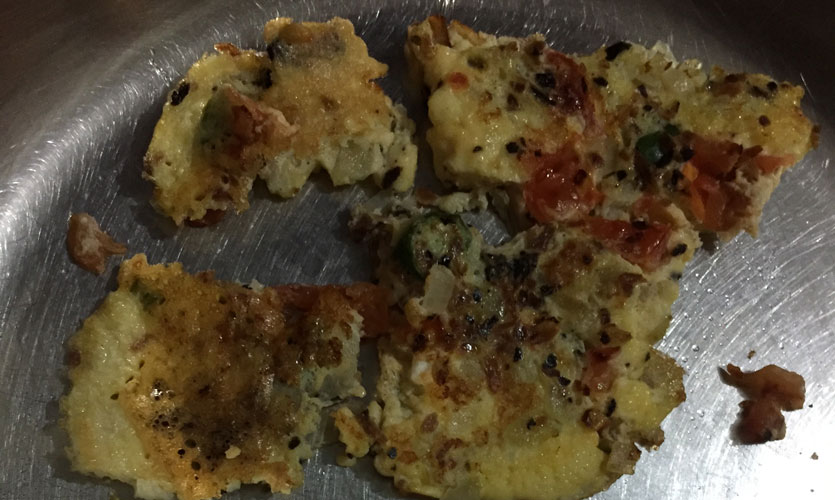 Gently add the omelette squares in to the potato curry and stir very carefully for few seconds.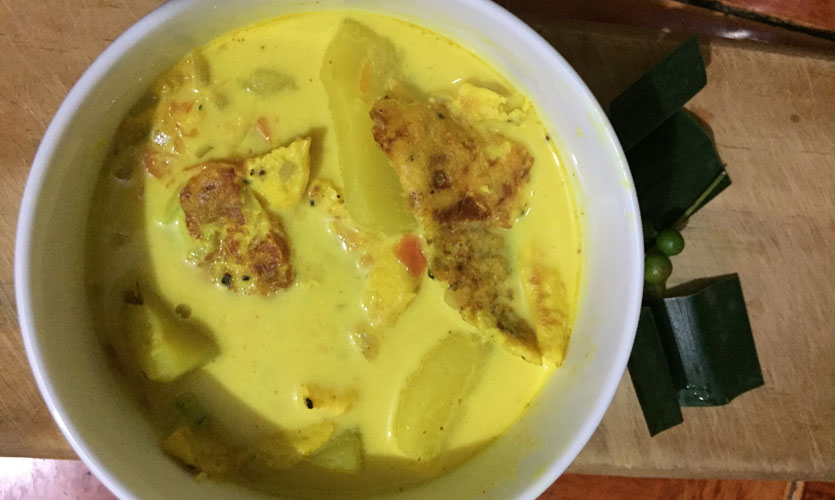 Then turn off the heat and let the curry simmer.
Serve with rice, string hoppers or roti.
Disasters, Warnings and Tips
I love curry in general and this mellow and delectable dish is no exception.
So far the latest and final season of Game of Thrones isn't as exciting as the previous seasons.
There is no hard and fast rule about cutting the omelette in to perfect squares.
For an elevated taste do add a couple of cardamoms to the curry.
Too much turmeric can make the curry pungent.
If you are using coconut milk from a box (liquid not powder) use half a cup and dilute the rest with water.
This curry is enough for three semi hungry people.
Do you know that it is only in my twenties that I started liking string hoppers?
To make the omelette I used olive oil. It helped with flavour.