Christmas Pudding with a hefty dollop of Brandy Butter is the dessert that I look forward to all year. It's a genius combination that is not only delicious but is also perfectly festive. However I have realised that many people do not enjoy this steamed wonder as I do and in fact prefer to opt out of having it.
But a celebration isn't a celebration if everyone doesn't indulge in the festivities equally. As a substitute for the traditional dessert, you can offer your guests this decadent Dark Chocolate Pudding. It's rich in taste and texture, absolutely chocolatey, and an easy make. All you need to do is add a little festive décor to the dessert to blend in to the theme and you are good!
If it weren't for the Brandy Butter factor, I would pick this chocolate shot too. It is indeed fabulous.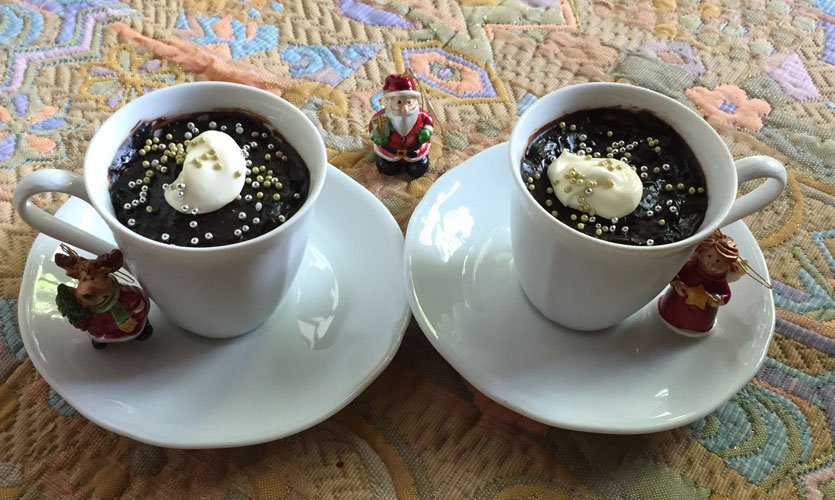 Ingredients
1/3 cup of fresh milk
¼ cup of whipping cream
¼ cup of cocoa powder
20g of dark & milk chocolate (chopped)
1 egg yolk
4 tsp of brown sugar
3tsp of corn flour
1 tsp of brandy
½ tsp of vanilla
½ tsp of instant coffee (granules)
2 tbsp of hot water

Directions
Pour the milk and the whipping cream in to a separate bowl (or jug) and microwave for about 30 – 40 seconds or until the mixture is lukewarm.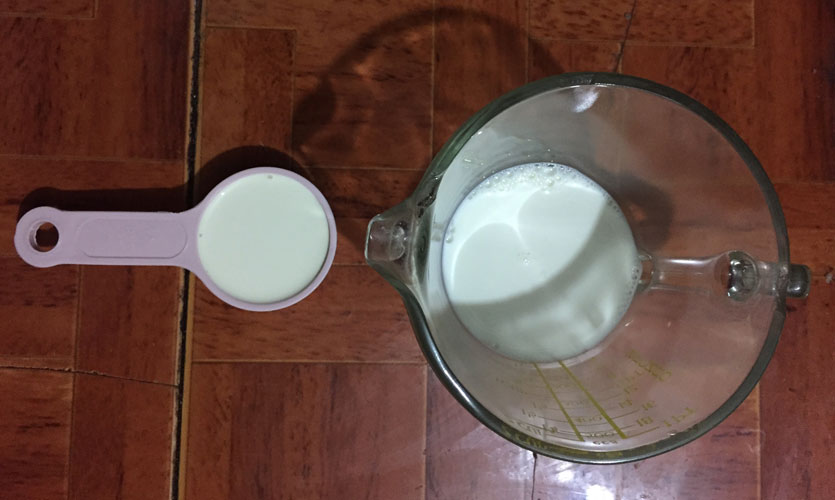 Add the corn flour and sugar in to a separate pan. Then sieve in the cocoa powder to it. Stir gently so all the ingredients have combined well.
Mix the coffee granules and hot water in a cup.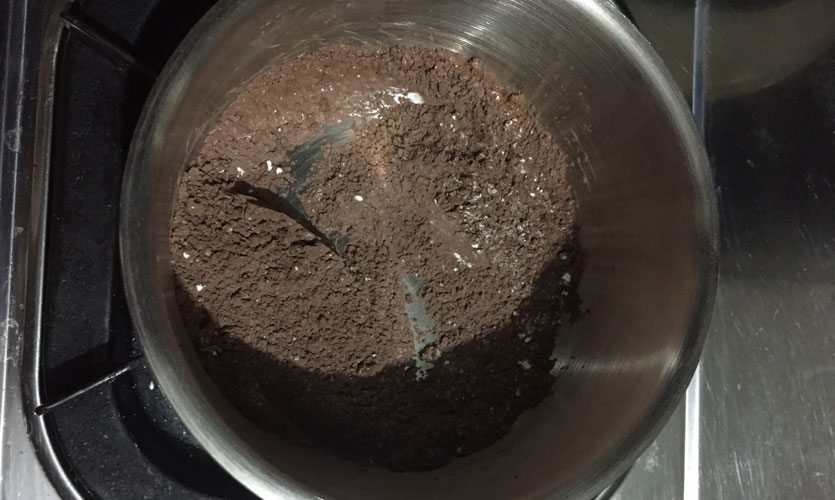 Pour the hot coffee in it to the cocoa mixture and whisk until a thick paste forms.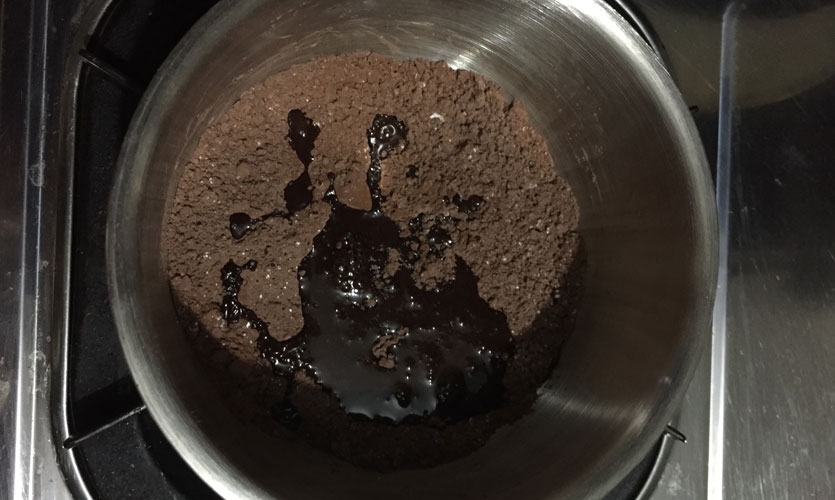 Add the vanilla to the paste and stir.
Quickly whisk the egg yolk and then whisk it in to the pudding.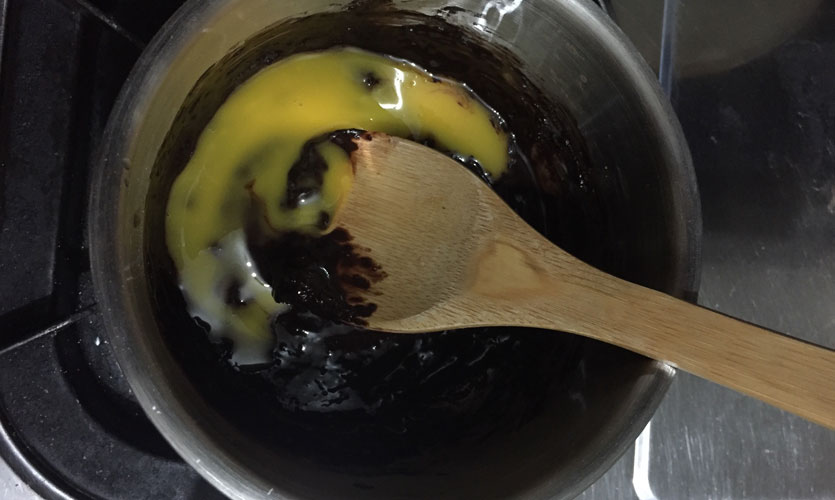 Place the saucepan on a low heat, then add the brandy to the paste and whisk for a minute.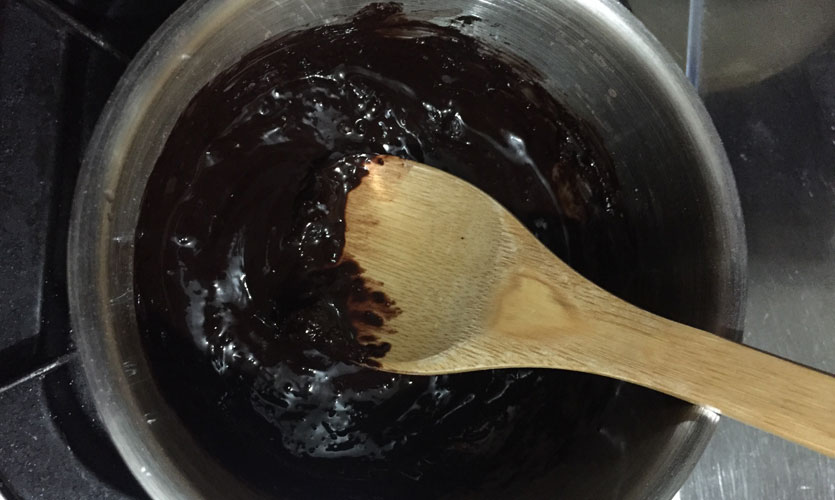 Whisk the milk & cream mixture briefly, and then pour it in to the chocolate while whisking the chocolate.
Add the chopped chocolate in to the saucepan and stir until it has melted in.
Using a mixer, carefully whisk the pudding over the heat for half a minute and cease. Then stir the pudding (scraping the bottom of the pan) for a few seconds. Then whisk the pudding until it starts to thicken up.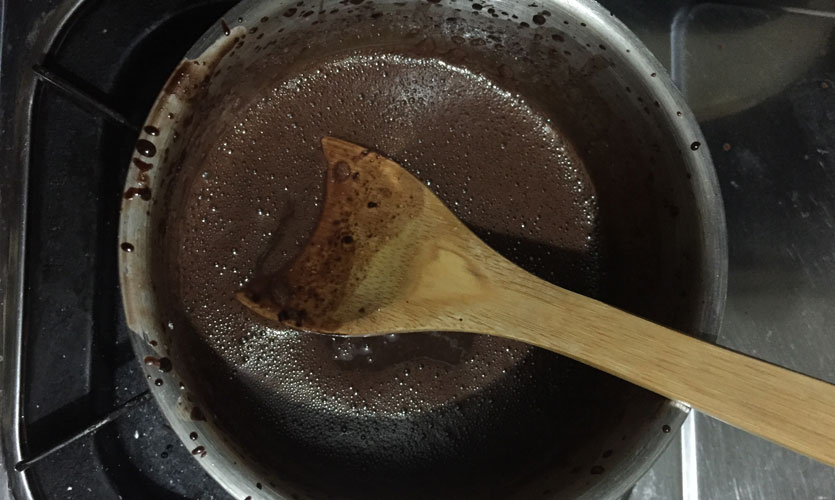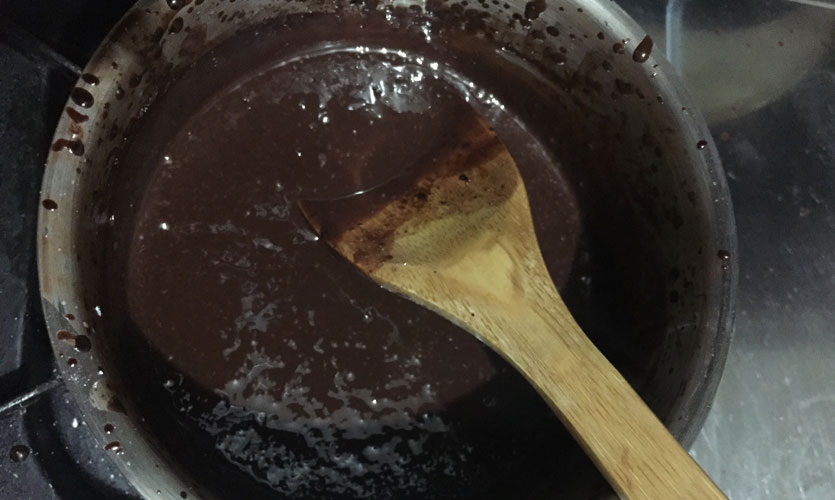 Once the pudding thickens up, pour or spoon in to a bowls or cups.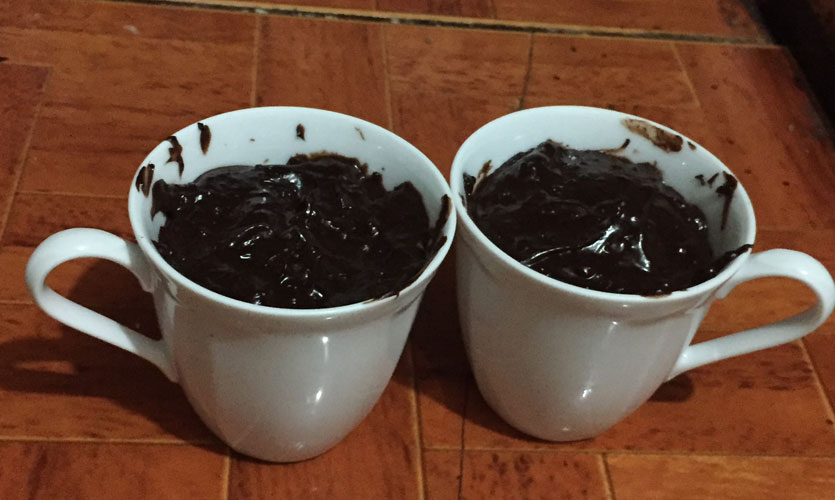 Eat while it's warm or place it in the refrigerator after it has cooled down.
Disasters, Warnings and Tips
It had been a while since I made pudding, so I didn't get this right the first time.
This is delightfully gorgeous.
Christmas is the most exciting time of the year, isn't it? I love Christmas.
You get two espresso cups of pudding with this recipe. Double up on quantity if you want to serve more people.
Use a very low heat, or you can burn the chocolate.
O Holy Night by Mariah Carey is my all time favourite Christmas song.
The brandy is optional. You can substitute it with dark rum.
For the original recipe, consult my home girl Nigella here: https://www.nigella.com/recipes/chocolate-pudding
Decorate with sparkling edible décor to make it look festive.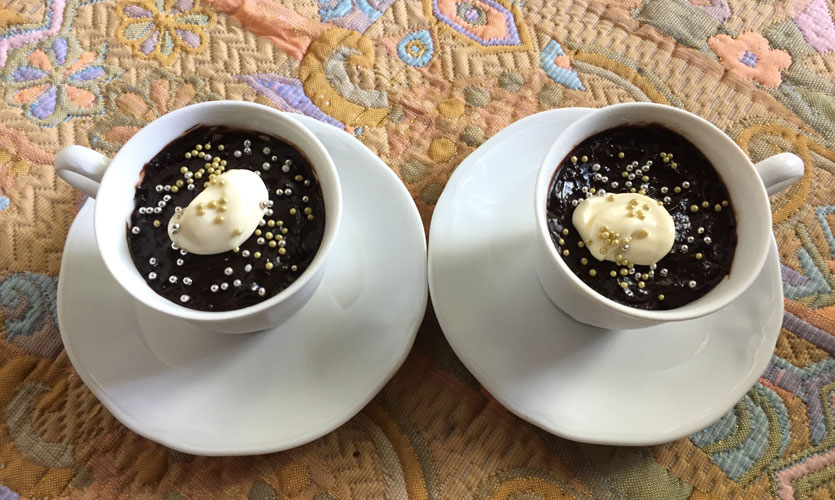 If you are making these in large quantities do use Redman Whipping Cream. The Anchor Whipping is really very oily for a large dessert.