By: Shazzana Hamid
Is it just me or is everyone feeling Christmas a little earlier than usual? Certain stores in Colombo are already decorated, Christmas sales have begun and radio stations are generously squeezing the occasional Christmas Song into their playlists… I absolutely love it and I am INSPIRED.
Joining this early bird festive spirit is this delicious little treat - a straightforward biscuit recipe with a touch of Noel. Minus the festive cookie cutters, these are regular cookies jazzed up with some colourful flood icing.
Admittedly, the only challenge here is decorating the cookie. But after a few test cookies, your hand does become steadier. Even if it doesn't … who cares? A touch of imperfection gives these treats a homely feel.
Devour these biscuits with a cup of warm plain tea preferably without any sweetener or sugar… YUM.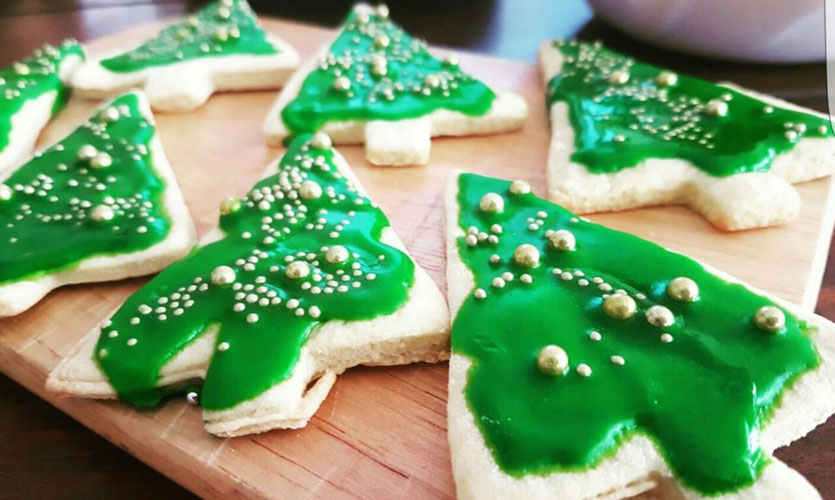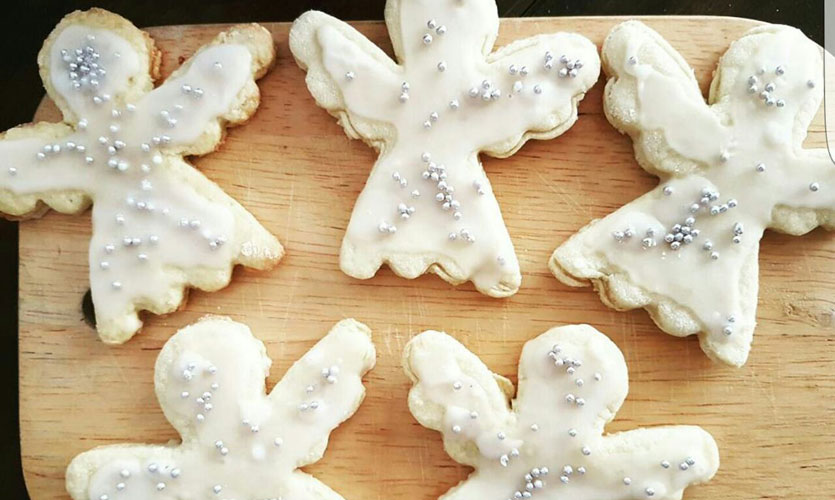 Ingredients
Cookies
2 cups of flour
12 tbs of butter
2 eggs
1/3 cup of sugar
1 tsp of baking powder
1 tsp of vanilla essence
Icing
1 cup of icing sugar
1 ½ - 2 tbs of water
½ tsp of vanilla essence
Food colouring of your choice
Edible food décor
Directions
Preheat oven to 180 Celsius. Prepare a baking a tray and set it aside.
Place butter and sugar in a large mixing bowl. Whisk until it becomes light and fluffy.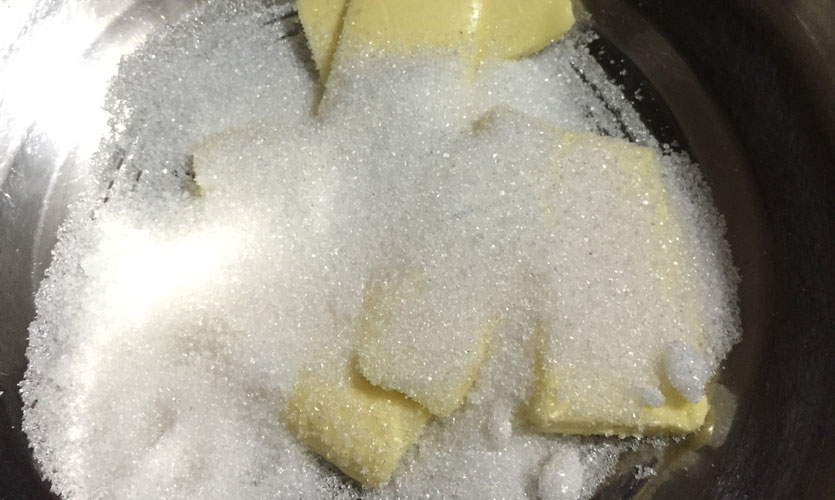 Then add the eggs and vanilla to the mixture, and mix for a few seconds.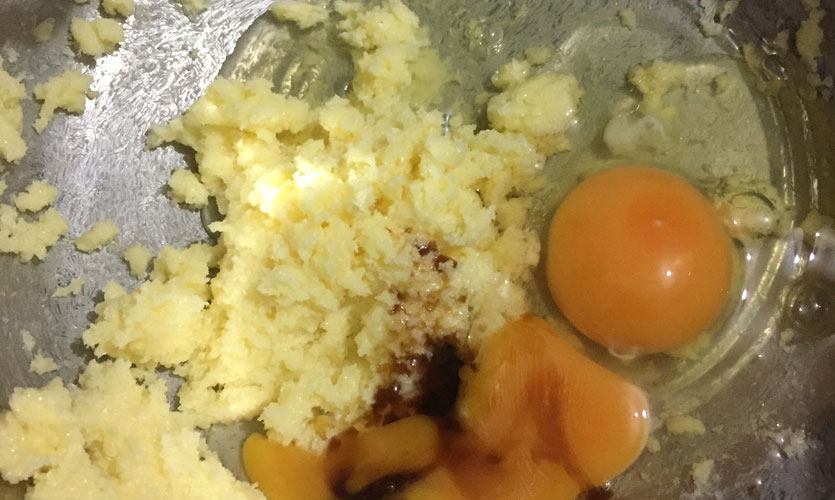 Dump the flour into the mixture, add the baking powder to it and whisk until crumbly batter forms.
Knead the dough in to a ball, wrap it in cling film and refrigerate for at least an hour.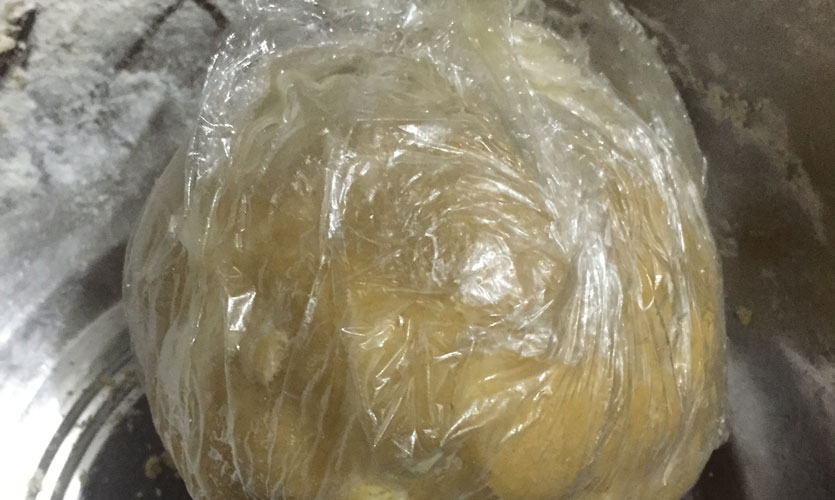 Once the dough has chilled, place it on a floured surface and using a rolling pin roll it out.
Then take a cookie cutter, place them on the dough and press firmly to cut out the cookie.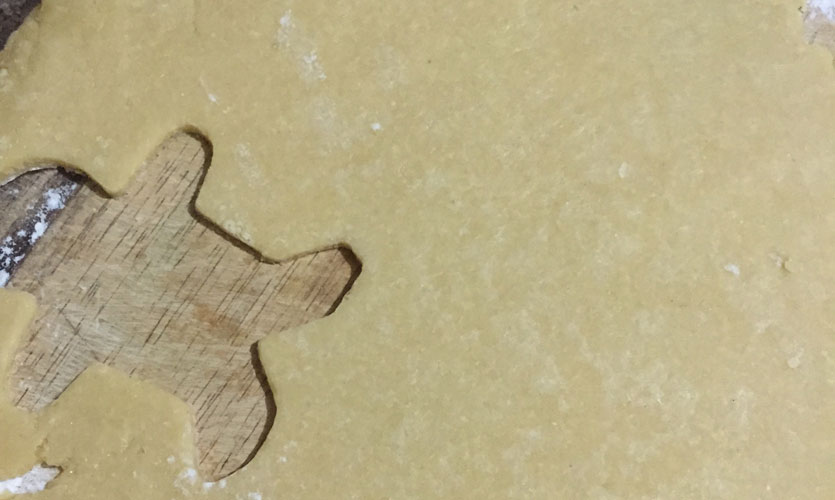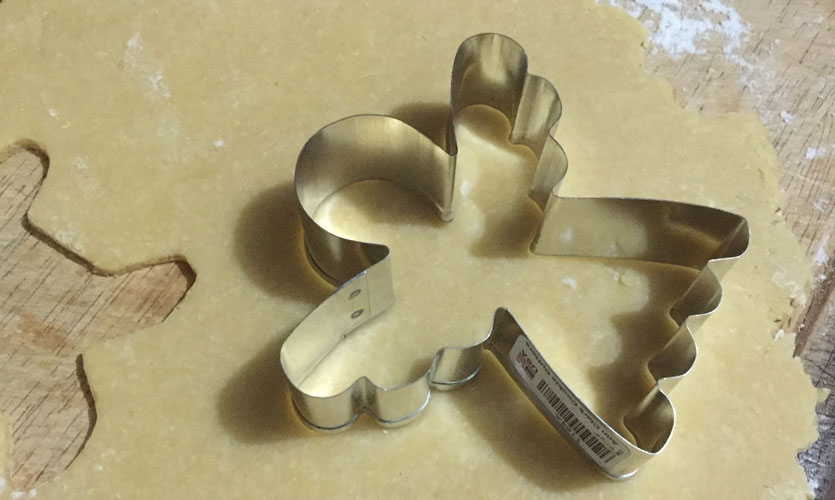 Repeat the process until all the dough has been utilized.
Place the cut out dough on to the prepared tray.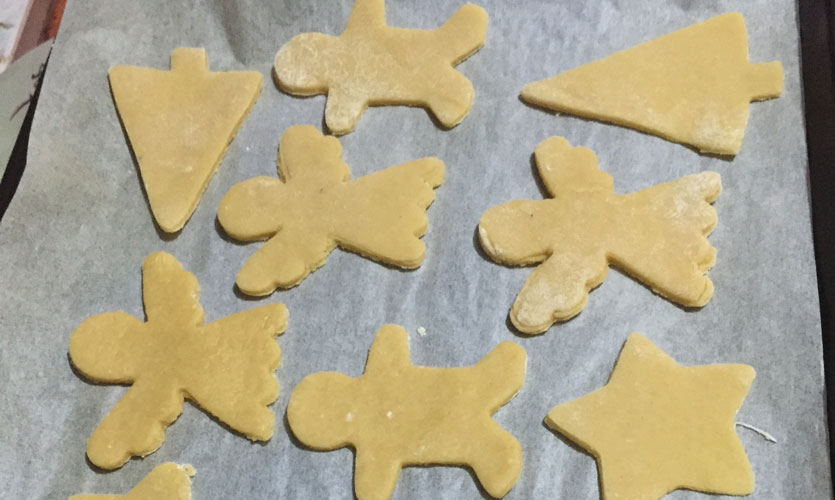 Bake for 20 – 30 minutes.
(Rotate once in between)
Once the cookies have baked, take it out of the oven and let it cool.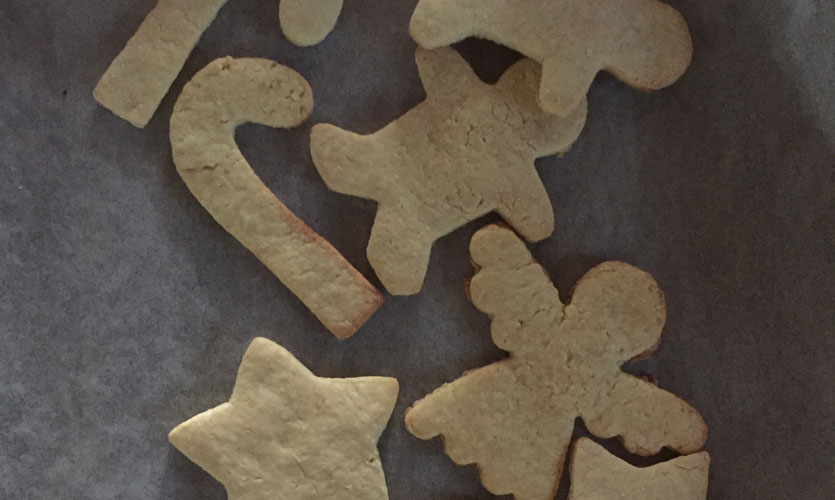 Place the icing sugar in a small bowl, pour the water, vanilla and colouring to it and mix.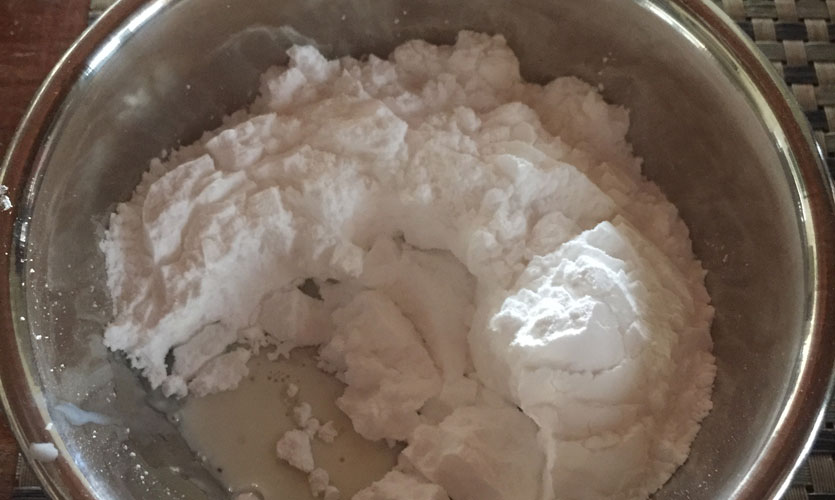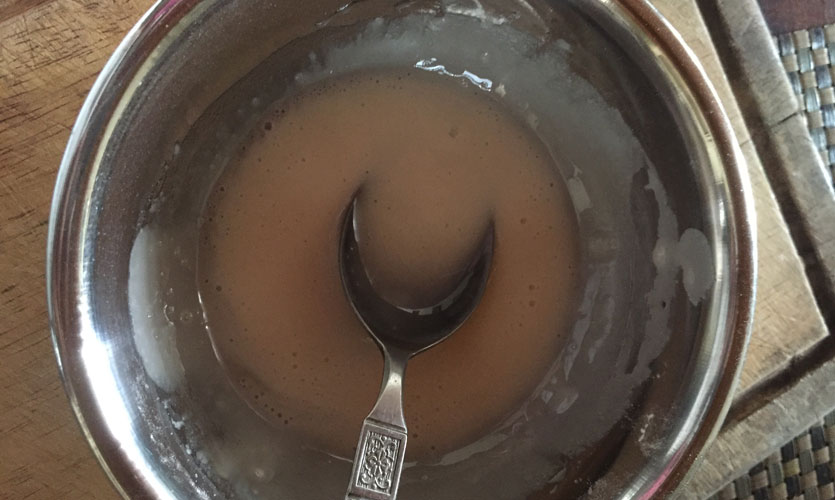 Pour the icing in to a piping bag.
Start icing the cookies.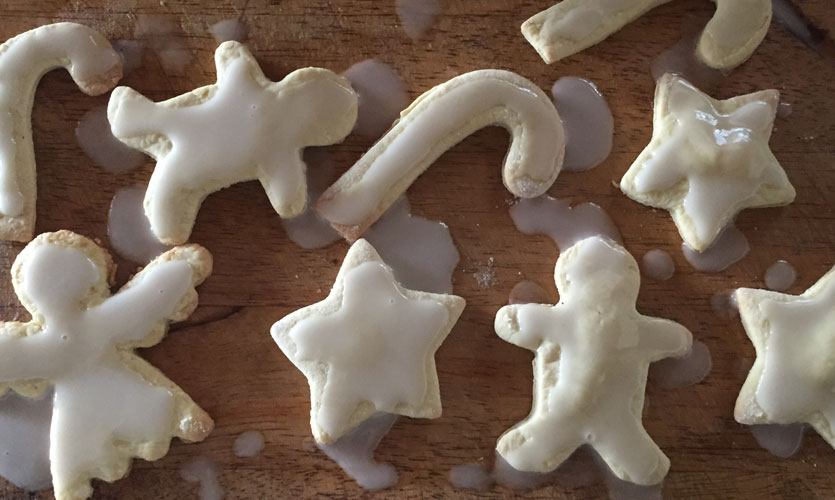 While the icing is drying, sprinkle edible food décor on the cookies
After the cookies have set, place them in an air tight tin and store it in a cool dry place.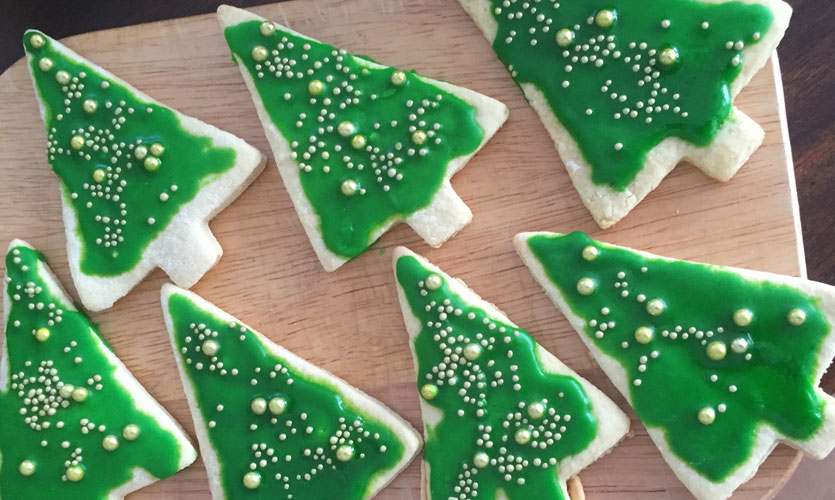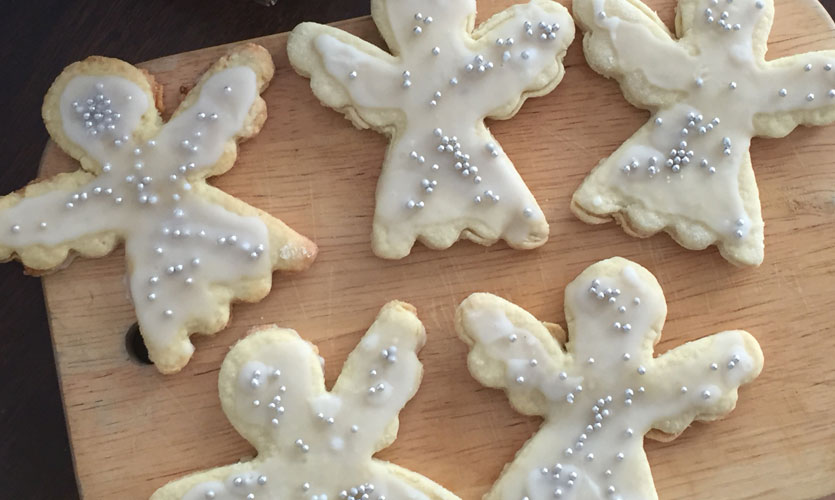 Disasters, Warnings and Tips
The icing here is a flood icing. It's rather messy.
Fresh iced cookies are the best. #Nom
I love my Christmas cookie cutters.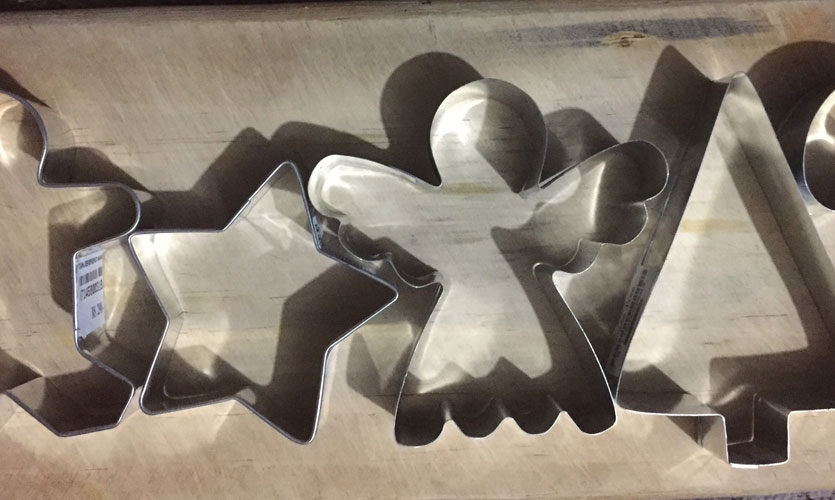 What is with this weather? It's so cold!
The icing was the toughest part of this recipe.
For a more firm icing choose to use less water.
Depending on the cutter you use, you get around 12 – 16 cookies with this recipe.
I used a cake decorating icing thing to ice the cookies. I'm cool like that.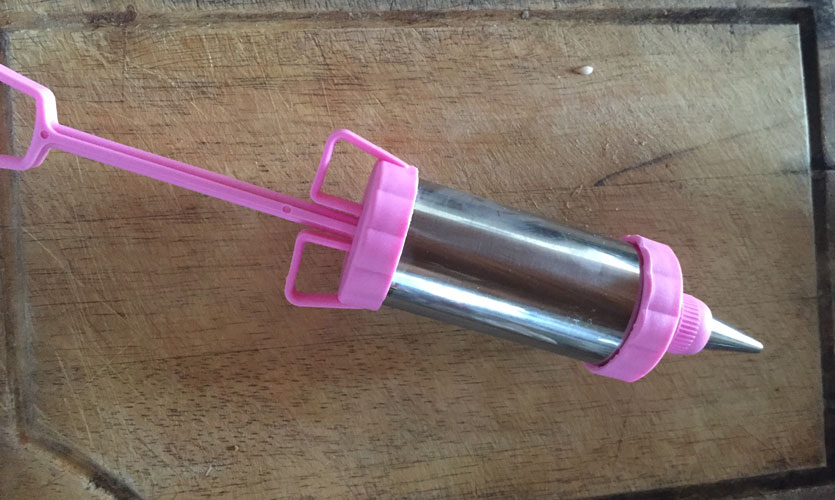 The first two pictures are by Salome De Silva.