Who doesn't love a big plate of chicken wings? Sometimes, what's being served at famous restaurants can be overrated. And even if you have a favourite, it grows old on you. So you are forced to a point that you have to find a new favourite all over again which can lead to several visits to many restaurants and an empty wallet. So why not experiment at home and try out different recipes till you find your match?
Here's my favourite recipe for delicious chicken wings. It's so easy that you will never bother going out for chicken wings again or getting them delivered home.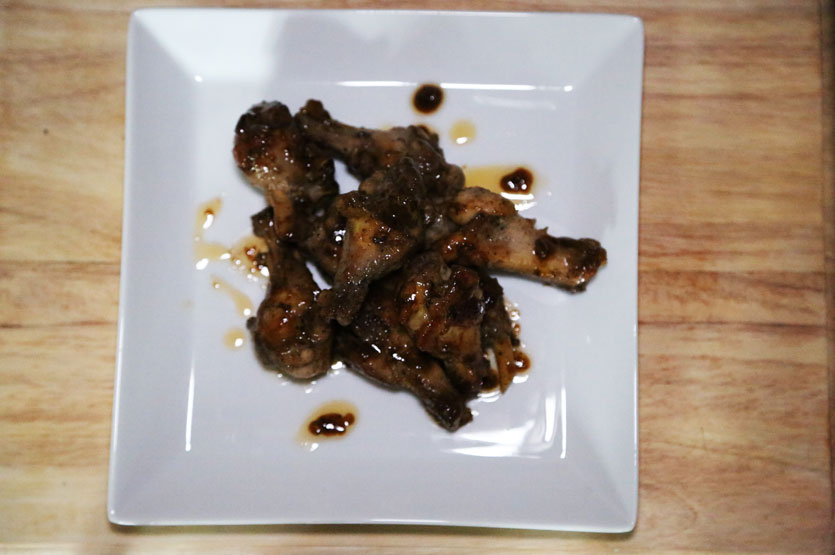 All you need is:
500g of chicken wings
Salt to taste
2 tablespoons of pepper
2 tablespoons of oil
4 tablespoons of mango BBQ sauce (you can find this at any supermarket)
50 ml of your favourite whiskey
Method:
Marinade the chicken wings with salt and pepper and keep them aside for a minimum of 30 minutes.
In a nonstick pan, add the oil and once it's hot, add the chicken wings.
Cook for 10 to 15 minutes.
Then add in about 4 tablespoons of mango BBQ sauce and mix the chicken wings through.
Finally, add 50ml of your favourite whiskey and combine it all together.
Take it off the stove and let it cool for about 5 minutes.
Serve it while it's hot.
---
PHOTOGRAPH by Zeeshan Akram Jabeer