The coconut cake that is famously known as Bibikkan is an essential at our Avurudu table. Just like you can't celebrate Christmas without Christmas cake, Avurudu without Bibikkan is almost a sham! And many of us opt to buy it from a store thinking it's complicated to make it. It is also one of those things that you can make a few days ahead of the festival. In fact the longer you keep it, the tastier it gets!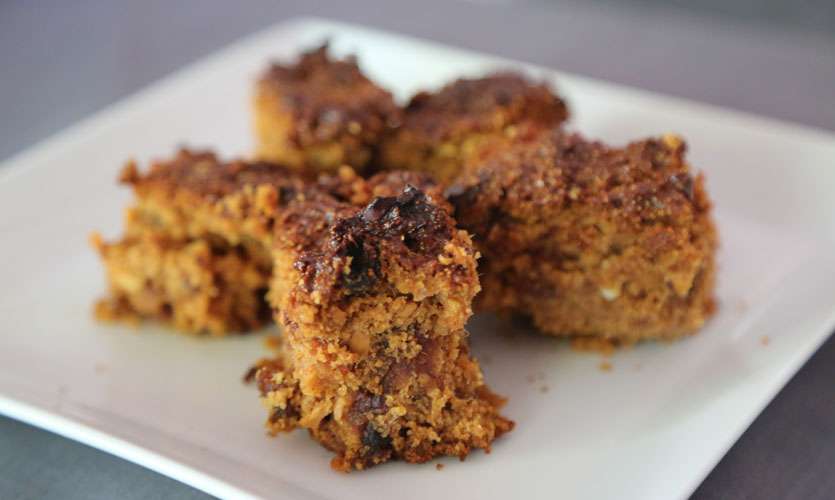 All you need to make Bibikkan is:
250g Coconut (Grated)
100g Semolina
150g Dates
150g Cashew Nuts
1tblspn Ginger (Grated)
60g Chow Chow
60g Sultana
50g Plain Flour
2 Cups of Treacle
2 Eggs (Seperated)
2tspn Cardamom powder
1tspn Fennel seeds (pounded)
2tspn of Cinnamon powder
Pinch of Salt
2tspn of Vanilla
1tspn of Rose Water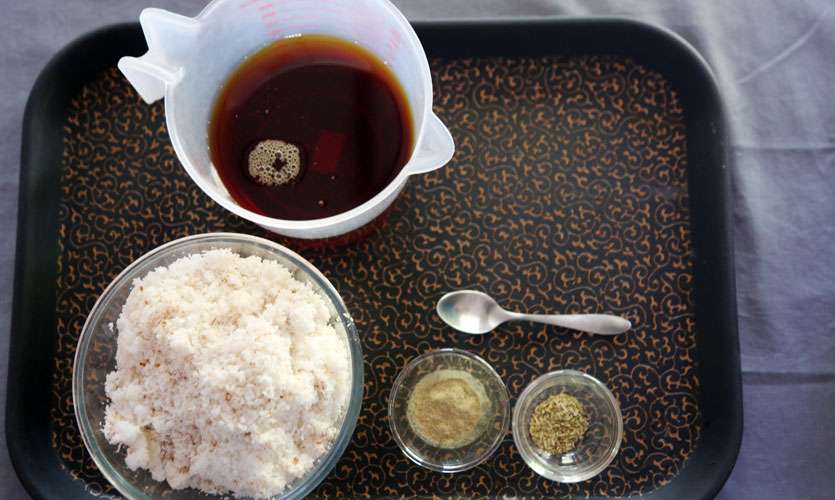 Preparations
Roughly chop the Dates, Cashew nuts and Chow Chow and set aside. Also, grate the fresh ginger. The semolina needs to be slightly toasted on a low flame. Finally, separate the eggs and beat the egg whites till it forms soft peaks.
Directions
Step 1: Boil the treacle until a little of the water evaporates. Roughly for about 5 minutes. Then add in the grated coconut and cook till the mixture thickens. Mix in the Cardamom and Fennel seeds powder. Remove the mixture from the heat and pour into a bowl.
Step 2: Add the dates, raisins, cashew, grated ginger and chow chow and mix it well till combined. Then add in the 2 egg yolks and mix well.
Step 3: Add the flour and toasted semolina and mix well. Then add the remaining of the spices, the cinnamon and salt together with the vanilla and rose water. Mix it well at this point.
Step 4: Finally fold in the egg whites and pour the mixture into a baking tray. Bake at 150 degrees Celsius for 1 hour and 15 minutes.
It is best to keep the cake inside the oven to cool down. And it is advised to keep it for a minimum of 24 hours before you cut the cake, if not there is a chance of it crumbling. And to remind you again, the Bibikkan will taste better with time!
Pics and video by Theja Senanayake