Ethical Life is Food Factor's latest vegetarian and vegan segment curated by Amritaa De Silva.
She is a young and energetic Miss World Sri Lanka who loves to travel, eat and experience new adventures. She became a vegetarian 12 years ago and is slowly moving into the vegan lifestyle. Her goal is to spread empathy and love through food and to be able to enjoy an ethical and sustainable lifestyle.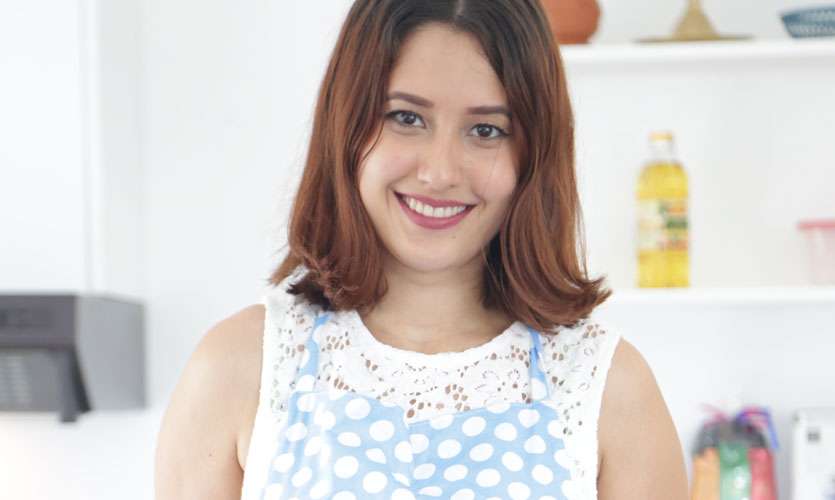 Why did you decide to become a vegetarian/vegan?
I believe in an ethical life. 12 years ago, I asked myself why I eat all these animals and I never found the right answer and so I decided to give it up. Since I didn't eat meat too often, it was not such a big deal to quit.
How has this changed you?
I have become more connected to nature and I am more aware of it now. I feel healthier and more lively with the vegetarian diet I follow. I even believe that it has given me so much more strength physically and mentally.
You can follow Amritaa's vegan/ vegetarian journey on her social media pages as well.
Instagram- @govegan_with_amritaa /@amritaadesilva
Facebook - Go Vegan withAmritaa De Silva
Cauliflower Manchurian with Rice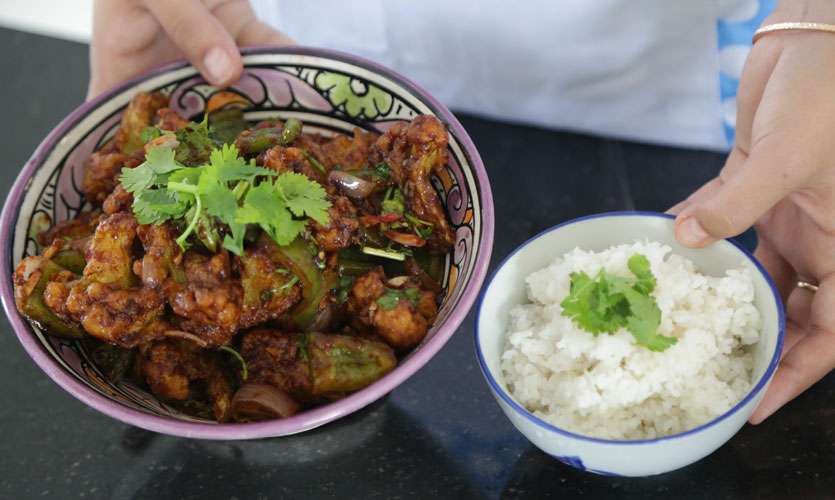 Cauliflower is a great substitute for meat. Vegetarian, as well as meat lovers, find comfort in the texture of cauliflower and the diversity of its uses in different cuisines and cooking methods. Manchurian is a South Asian dish that can be served as a snack or a main dish.
Ingredients for Batter
·1 Cauliflower
·½ cup Plain Flour
·1 cup Corn Flour
·Salt & Pepper
·½ tsp Turmeric
·½ tsp Chili powder
·Water as needed
·Oil for deep frying
Ingredients for sauce & stir-fry
·2 tbsp Tomato sauce
·2 tbsp Chili sauce
·3 tbsp Soy sauce
·2 tsp Chili Flakes
·½ tsp Salt
·1 tsp Sugar
·½ tsp Garam masala
·1 Bell pepper
·1 Onion
·1 tbsp Crushed Ginger
·1 tbsp Crushed Garlic
·½ cup Coriander
Method
·Cut the cauliflower florets and boil in water with a pinch of turmeric and salt for 5 minutes, then drain and leave to cool.
·Make the batter by adding the corn flour, white flour, turmeric, chilli powder, salt and pepper. Add water to make a slightly thick batter.
·Add the boiled cauliflower to the batter, heat up the oil and deep fry to a golden colour.
·Heat the wok/pan, add some oil and then fry the garlic, ginger and chilli flakes.
·When it's turning golden, add the onions, bell peppers and mix well. Fry for 2-3 minutes.
·Add the tomato, chilli and soy sauce to the fry. Mix well and add some garam masala and salt as required.
·Finally, add the deep fried cauliflower to the sauce fry mix, mix well until all cauliflower is coated with the sauce.
·Finally, add the sugar and coriander then mix well.
·Once the Saaraketha rice is boiled, the meal is ready to serve.
·Garnish the Manchurian and rice with a little coriander and its ready to go.
Produce provided by Saaraketha
Watch our new series of vegan/vegetarian videos titled Ethical Life with Amritaa De Silva on www.foodfactor.lk and facebook.lk/life.lk and Life Online YouTube page.