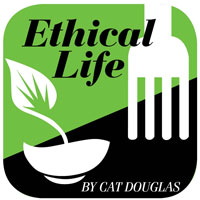 Yes! You totally can. Many vegetarians and vegans will understand the frustration when telling the good news to family and friends that they are asked "Are you going to start eating meat now?". While well-meaning I'm sure, it's only due to a limited understanding about being vegetarian/vegan that people have misplaced concerns. Many people believe it's unhealthy to remove meat (or dairy and eggs) from your diet while pregnant but it couldn't be further from the truth. I personally known many vegan mothers who have given birth to thriving, happy and healthy babies that grew into healthy children.
According to the Australian Government's National Health and Research Council who create the dietary guidelines have advised "Appropriately planned vegetarian diets, including total vegetarian or vegan diets, are healthy and nutritionally adequate. Well-planned vegetarian diets are appropriate for individuals during all stages of the lifecycle. Those following a strict vegetarian or vegan diet can meet nutrient requirements as long as energy needs are met and an appropriate variety of plant foods are eaten throughout the day. Those following a vegan diet should choose foods to ensure adequate intake of iron and zinc and to optimise the absorption and bioavailability of iron, zinc and calcium. Supplementation of vitamin B12 may be required for people with strict vegan dietary patterns."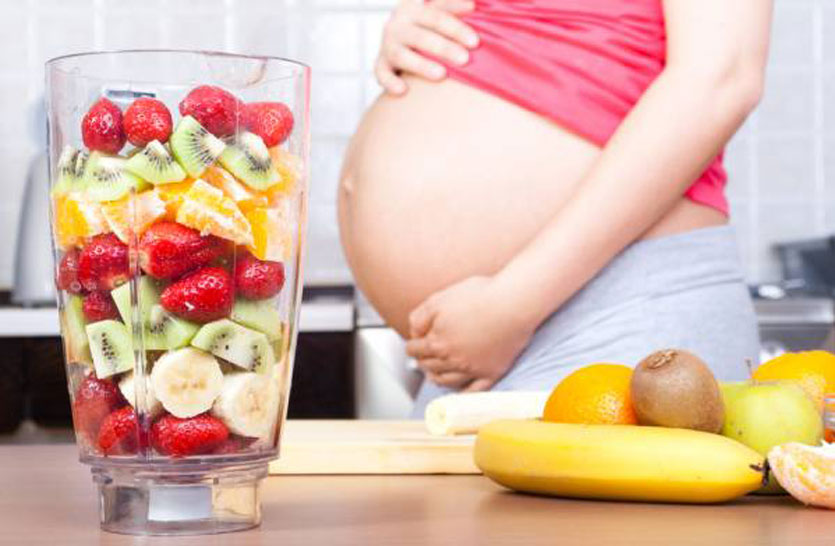 The good news is that you can be pregnant while eating plants but the key here is "well planned". You can't have a healthy baby just by eating rice and potatoes. You need to make sure you are eating a broad range of foods that will give you all the vitamins and minerals you need.
I spoke to veggie mums Felecity and Casey about their pregnancies and here's what they had to say.
Cat: What were the biggest challenges you had as a pregnant vegetarian/vegan?
Felicity: The biggest advantage I feel was that I never gained a lot of weight during my pregnancies, my weight increased the appropriate amounts for the stages of my pregnancy and never much more.
Casey: My family worrying that I wasn't getting all the nutrients I needed to nourish my baby.
Cat: Do you think being vegetarian/vegan gave you any advantages through your pregnant?
Felicity: To be honest, I don't think I had a lot of challenges in my pregnancies caused by veganism.
Casey: Advantages - as a vegan I didn't eat any of the foods they recommend you avoid while pregnant (soft cheese, seafood, deli meat etc.) anyway so that way easy! I had a really easy pregnancy, very little morning sickness etc.
Cat: What's the best thing about being a veggie mummy?
Felicity: When your little one sees meat and says something like 'we don't eat that' or 'chickens are our friends. Also being on a vegan diet seems to be awesome for breastmilk production. It's a good feeling watching your baby gain weight like a trooper knowing that it's because you have an amazing milk supply and quality.
Casey: Knowing that I'm raising my child with strong values of compassion, empathy and integrity. I also think it's one of the best things we can do to give our kids a healthy start to life.
---
What should you be eating on a vegetarian or vegan diet while pregnant?
(Information attained by the Queensland Government's healthy eating plan)
5 serves of vegetables and legumes/ beans a day such as: broccoli, raw leafy green vegetables , carrot, pumpkin and spinach or cooked, dried or canned beans, chickpeas or lentils
2 serves of fruit a day such as: apple, banana, orange, pear, cooked or canned fruit, fruit juice or dried fruit
8 ½ serves of grain (cereal) foods a day such as bread, cooked rice, pasta, noodles, polenta, quinoa, barley, porridge, buckwheat, semolina, cornmeal, breakfast cereal flakes or muesli
3 ½ serves of nuts, seeds and legumes a day such as: cooked dried beans, lentils, chickpeas, split peas, canned beans, tofu or nuts
2 ½ servings of dairy or dairy alternatives such as dairy/soya/almond milk, dairy/soya/coconut yoghurt, dairy/soya/cashew cheese